The Best Sustainable Fashion Ranges On The High Street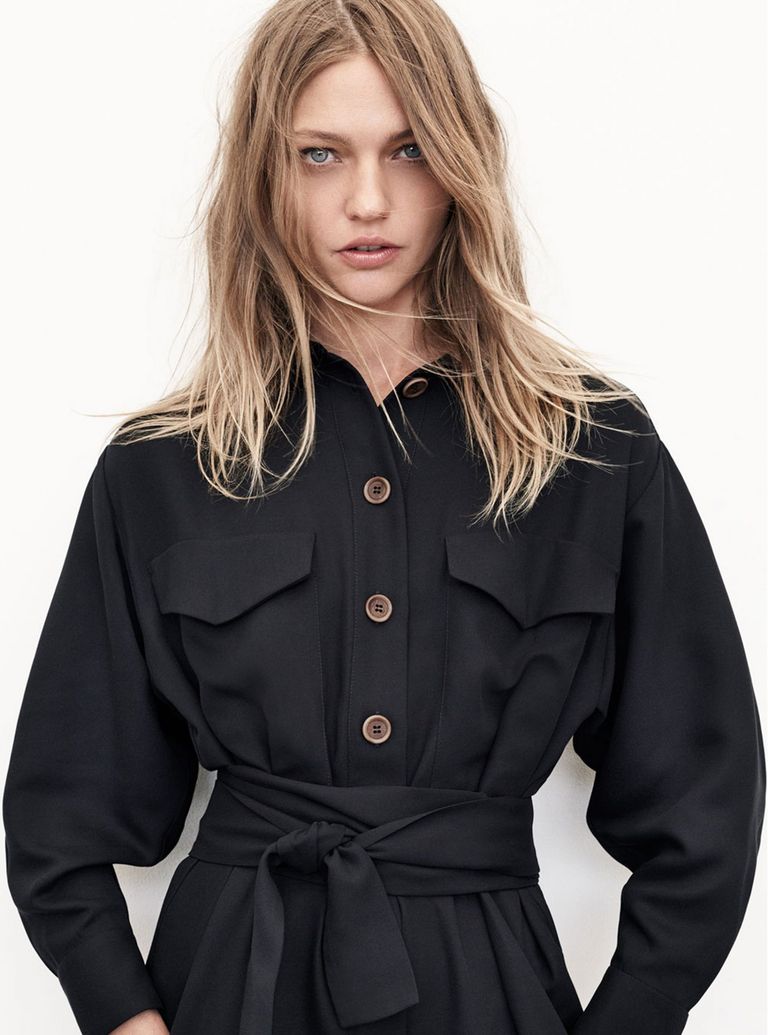 Last month, Zara launched their first ever sustainable clothing line which came as a surprise for most people, considering their quick 6 week turnaround on new pieces. The collection features neutral tones and versatile staple pieces that suit every body shape and style.
Zara's debut sustainable collection titled #JoinLife is made from organic cotton, recycled wool and Tencel - a wood fibre taken from sustainably managed forests. According to Zara's website the line promises to "protect the environment" as the farming process used to extract materials for the collection uses 90 per cent less water than conventional cotton.
However, their sustainable mind-set goes beyond their clothes as the fashion retailer is adopting a new approach to sustainability, as part of a major brand overhaul. Soon Zara will be committing to using 100 per cent recycled cardboard, which means boxes are packed and reused in stores up to five times before they are recycled and made into new boxes!
Here are some are just some of our favourite pieces from the collection:
Gathered waist jumpsuit, £79.99
Oversized Trench Coat, £119.00
Shop the rest of the collection here.
Sustainable fashion is important for the sake of our environment and society, here are some of our favourite sustainable clothing lines on the High Street:
H&M Conscious
H&M's Conscious collection echoes the H&M belief that sustainable fashion is the future, and their clever mantra says they are working hard to make "fashion sustainable and sustainability fashionable." H&M teaches the high street a lesson on how to prioritise sustainable clothing as it sets a model with 7 commitments, these include:
- Provide fashion for conscious customers. - Choose and reward responsible partners. - Be ethical. - Be climate smart. - Reduce, reuse, recycle. - Use natural rescues responsibly. - Strengthen communities.
You can shop the collection here, meanwhile here are a few our of favourites from the H&M Conscious range:
Ribbed Turtleneck Jumper, £24.99
ASOS Africa
ASOS Africa clothing has been seen on a number of celebrities from singer Ella Eyre to Michelle Obama! The collection originated in 2009 when ASOS visited SOKO - a socially responsible clothing manufacturer based in Kenya. Following this, a partnership was formed under the name of ASOS Africa and it was dedicated to creating standout fashion whilst championing fair-trade principles. Previous collections are completely sold out, but their new range will hit the website October 2016.
People Tree
People Tree pride themselves on being an alternative to fast fashion, instead their model stands against exploitation, slum cities and pollution as they make garments that are proof of their values. All of their products are made with organic cotton and sustainable materials, using traditional skills that support rural communities. They were also the world's first clothing company to receive the World Fair Trade Organisation Fair Trade product mark in 2013.
Here are some of our favourite pieces from their A/W collection: