The best tote bags for every occasion
We've rounded up the best tote bags for every budget.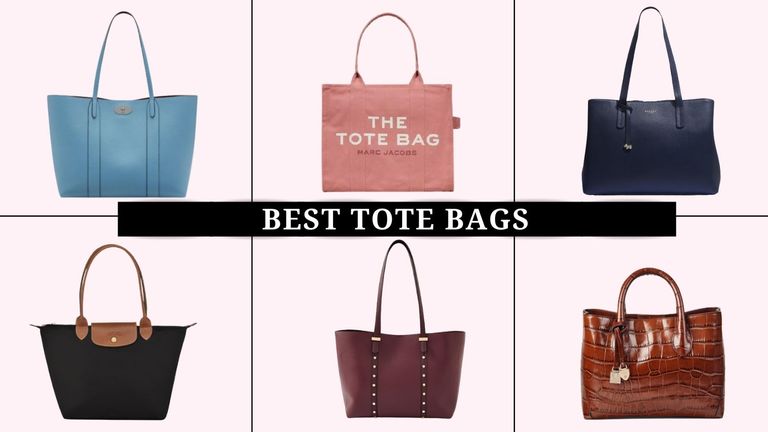 (Image credit: Future/Mulberry/Marc Jacobs/Radley/Longchamp/Accessorize/Aspinal of London)
An accessory that is both stylish and practical can be rare in the bizarre world of fashion, but the best tote bags have stood the test of time. In fact, searches for tote bags have increased by 86% in the last three months according to fashion search engine Lyst.
A tote bag is a medium-large size bag with two parallel handles long enough to sling over your shoulder. It often has no fastening for ease of access. It's perfect for replacing the plastic bag on your grocery shop or using for work. And we'd definitely recommend adding a tote bag for travel to your luggage collection.
"Every woman should have a tote bag in her wardrobe. It will be your greatest fashion companion through all stages of your life and there will be so many occasions when you'll be thankful you own the spacious style", says fashion stylist Leigh Williams. "I'd recommend a classic leather and a fun printed canvas so you can mix it up depending on the scenario."
Roomy enough to fit all your essentials, this arm candy is a closet staple that industry insiders say will become one of your most reliable purchases.
Zizi Hill, Director of Design at Radley, says: "On your busiest day, when you need to carry everything from a spare pair of shoes to your laptop, you deserve a handbag that is chic, spacious, and designed to last."
Whether you're splashing out on one of the best designer bags or looking for a budget-friendly version, much like your best jeans, a tote bag is a failsafe capsule wardrobe necessity.
Whatever occasion you're looking for, we've rounded up the best tote bags you'll love.
The best tote bags hand-picked by our fashion team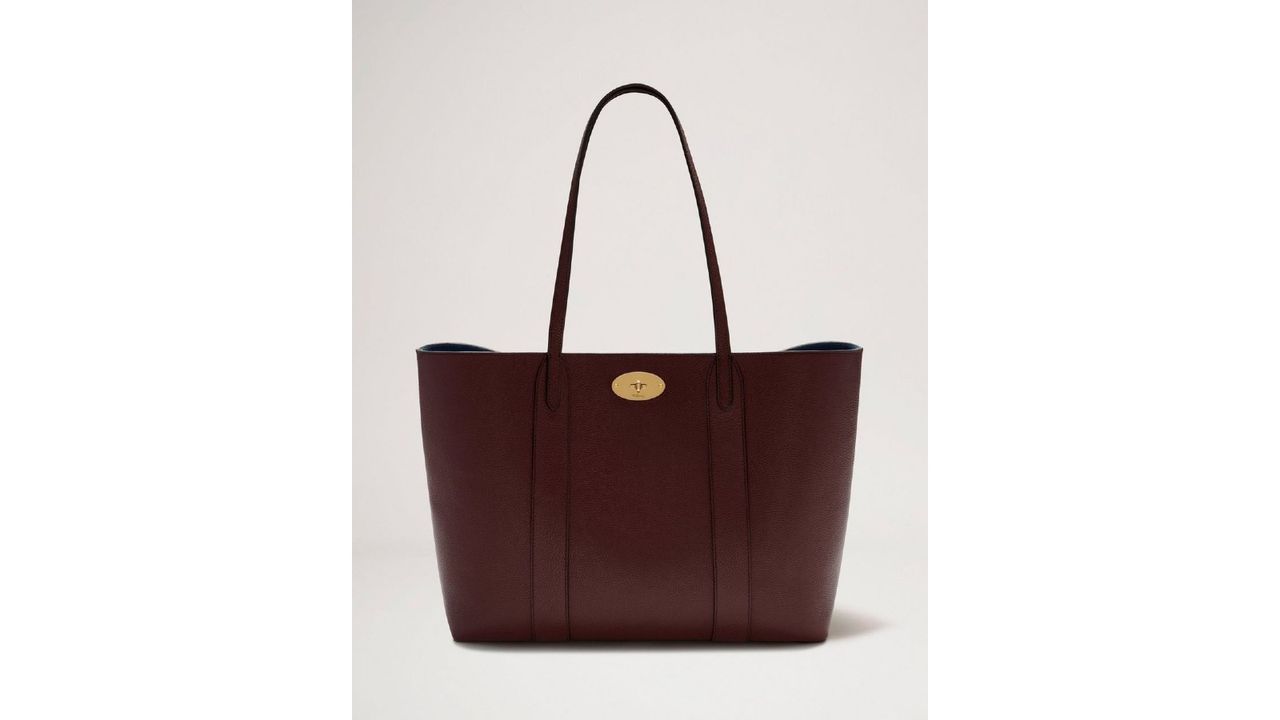 Mulberry bags have been spotted on the arms of some of the world's most influential tastemakers, including the Duchess of Cambridge, Alexa Chung and Kate Moss. Their iconic Mulberry Bayswater bag achieved cult status in the early noughties, and its popularity continues today. We're also fans of the newer Lily and Portobello too. The best thing about a Mulberry tote bag? They look better with age as the leather toughens up so you can rest assured you'll be using yours for years to come.
MULBERRY TOTE BAGS–FASHION EDITOR'S PICKS
---
---
---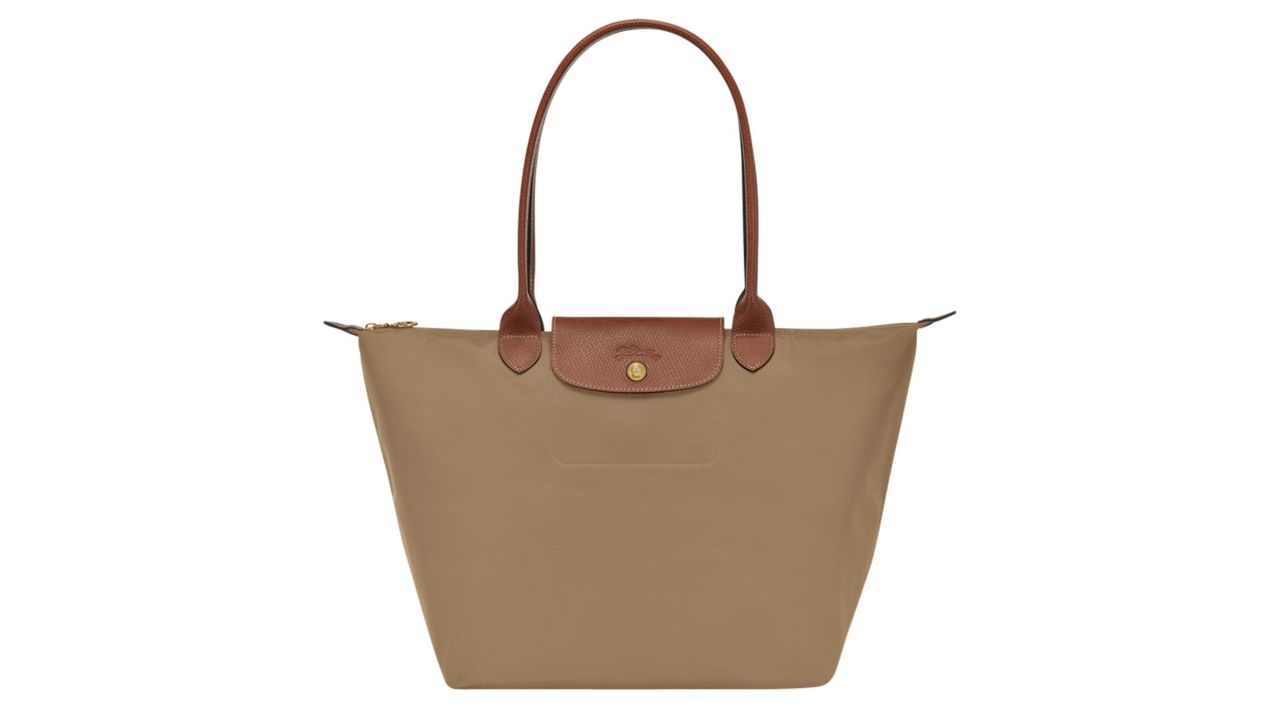 Luxury French accessories brand Longchamp have been making bags since 1948. Their most iconic, is the Longchamp Le Pliage Original. At 28 years old, the brand has reportedly sold over 30million of the design to date and achieved top tier fashion status thanks to its hordes of famous fans. Durable and spacious with a minimalist style, it folds away to a smaller size so is the best weekend bag or perfect to pack away in a suitcase and pull out for a day of sightseeing.
LONGCHAMP TOTE BAGS–FASHION EDITOR'S PICKS
---
---
---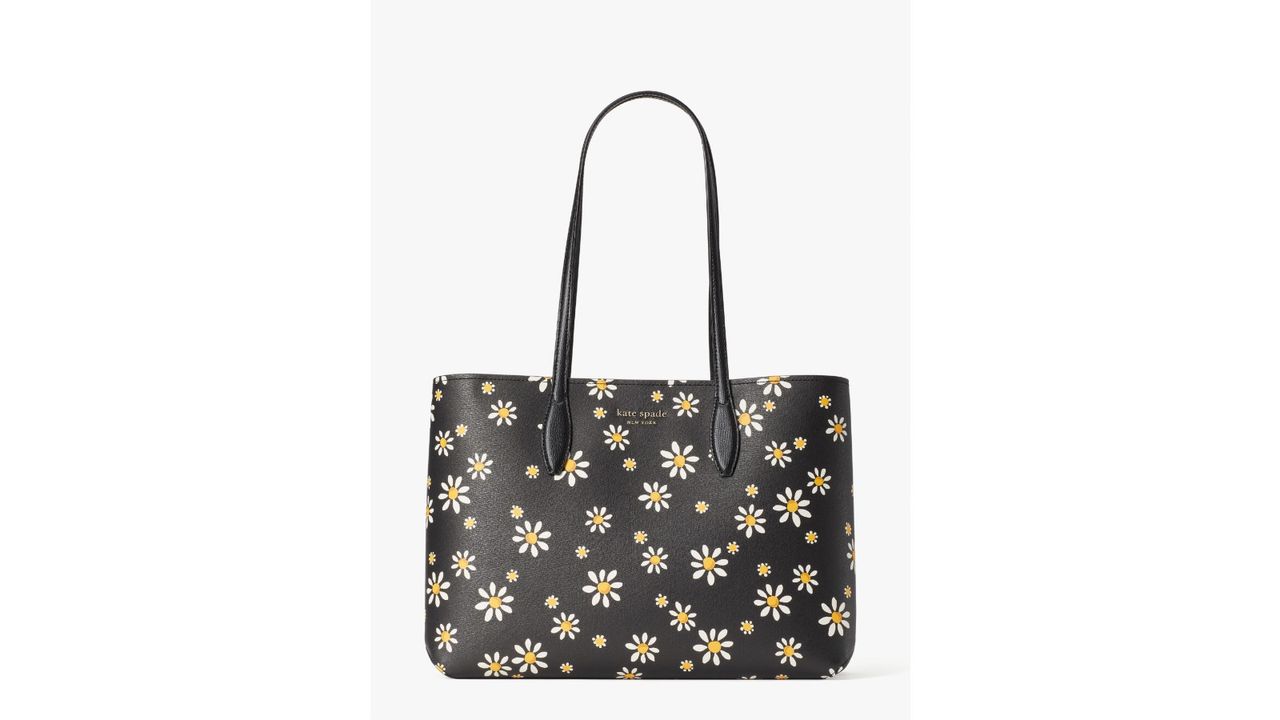 Looking for a tote bag that puts the fun into functionality? We've found it. US brand Kate Spade became synonymous with quirky accessories, bold prints and colourful clothing after it launched in 1993 and their tote bag offering is no exception. Choose a brightly coloured bag and wear with plainer clothes to really make a statement.
---
KATE SPADE TOTE BAGS–FASHION EDITOR'S PICKS
---
---
---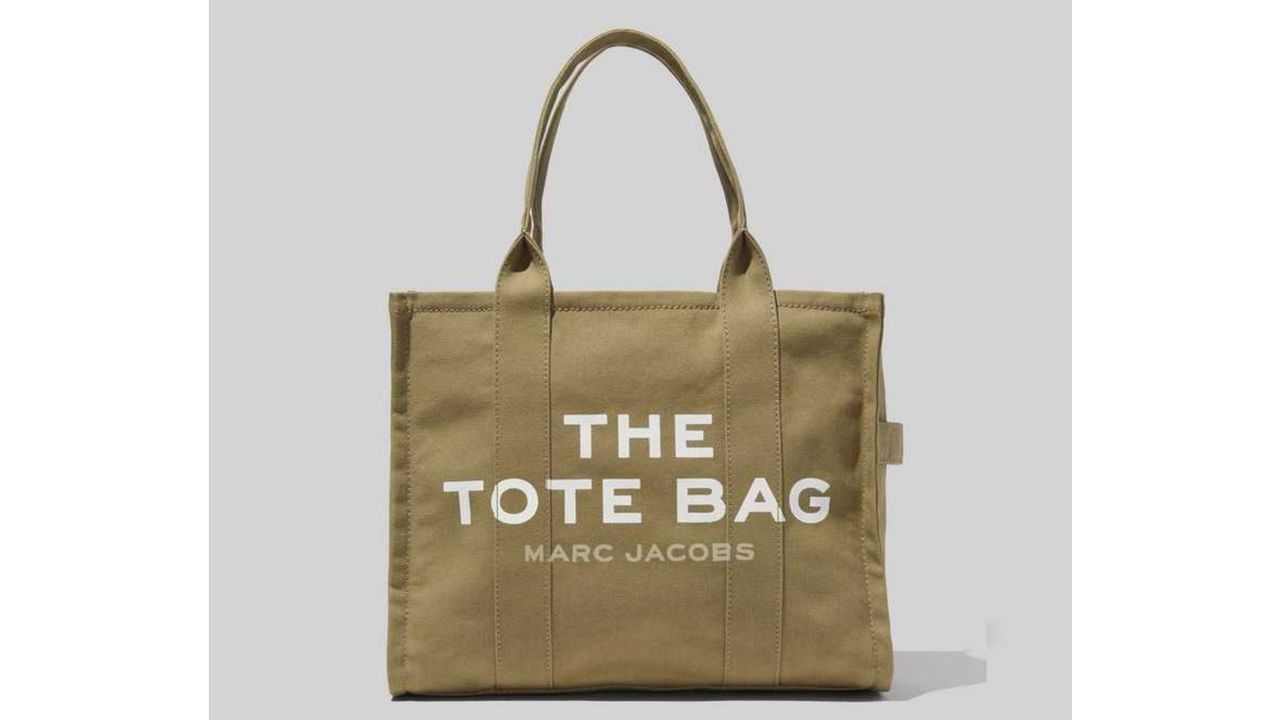 We couldn't compile our best tote bags without a shout out to US design house Marc Jacobs. The canvas tote became a great marketing asset for brands who could emblazon the fabric with their logo and now Marc Jacobs has had fun with it by branding the bags with their own title. Buy into this cult bag, or opt for one of their leather options for additional longevity.
---
MARC JACOBS TOTE BAGS–FASHION EDITOR'S PICKS
---
---
---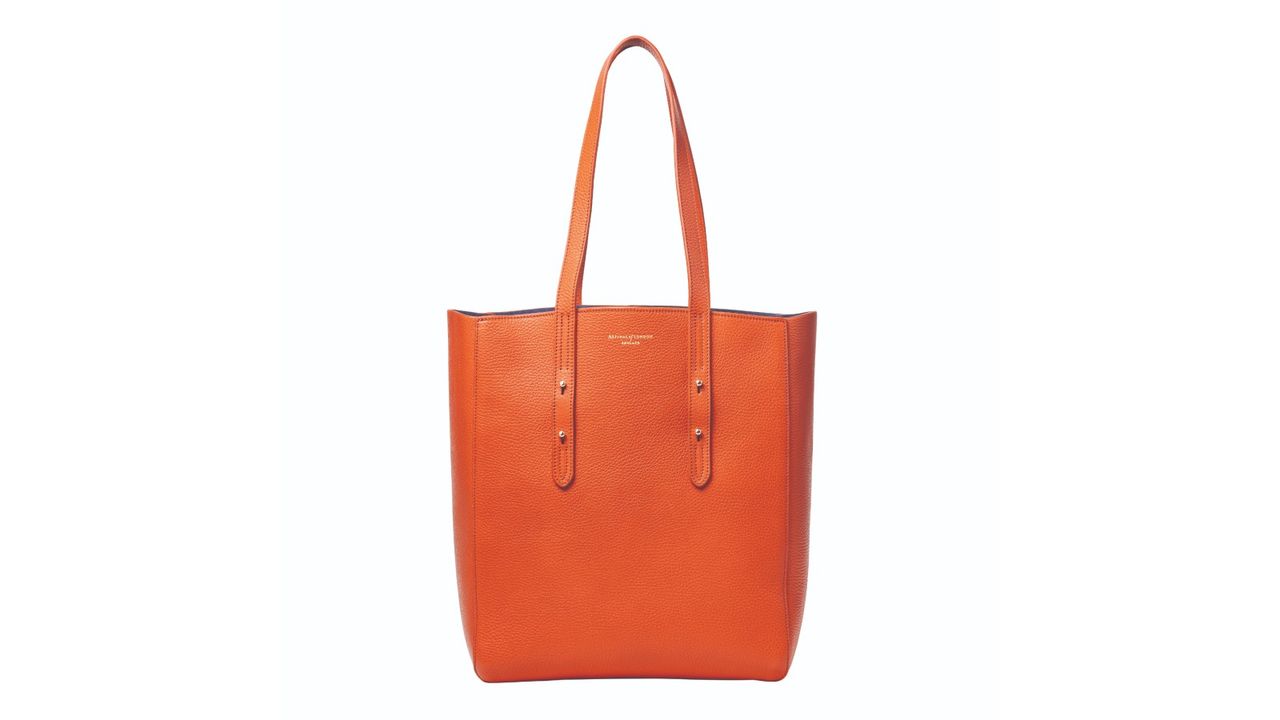 If you're looking for a bag smart enough for work in a classic shape with a pop of colour to brighten your outfit, then the search is over. British brand Aspinal of London prides itself on quality leather products that are so durable they will last a lifetime. Plus, you can even get your tote personalised with your initials to ensure no-one 'borrows' your best tote bag for work.
---
ASPINAL OF LONDON TOTE BAGS–FASHION EDITOR'S PICKS
---
---
---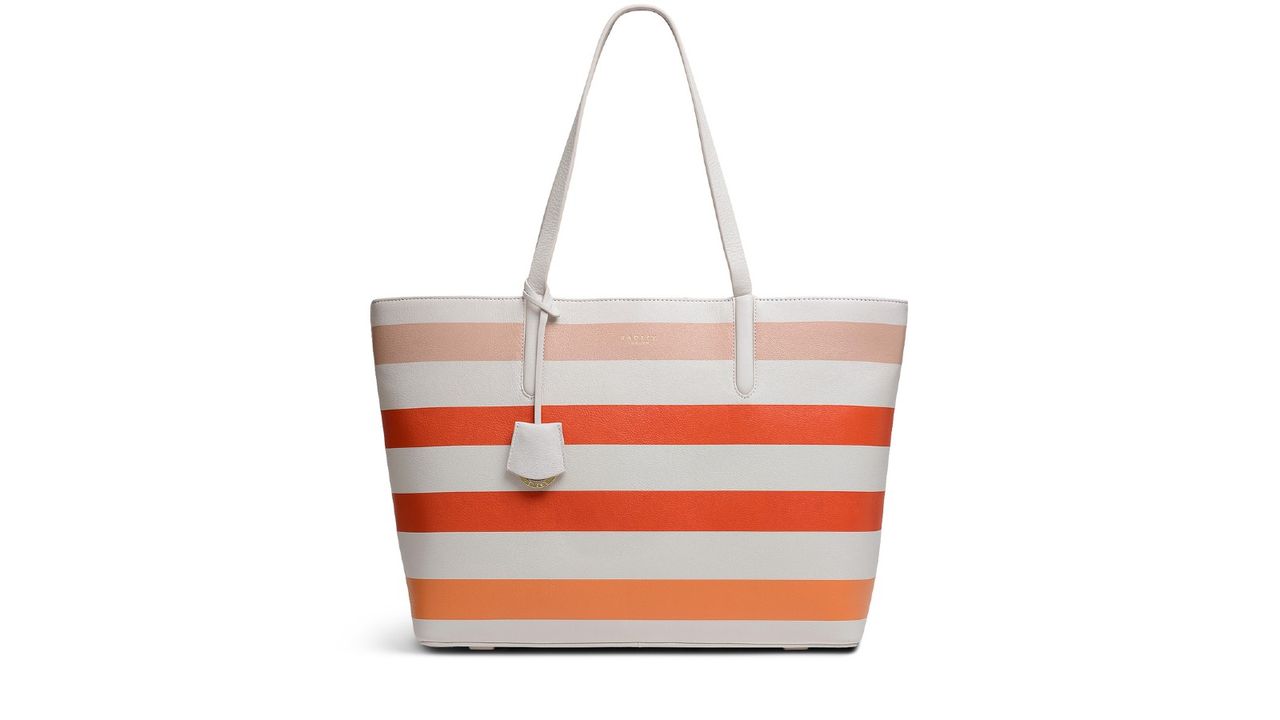 Instantly recognisable thanks to their iconic scottie dog logo, Radley has cemented its position as our go-to leather goods retailer. With a range of shapes and sizes in classic colours as well as quirky prints, their tote bag offering perfectly combines the contemporary with the classic. Expect smooth, quality leather too.
---
---
---
---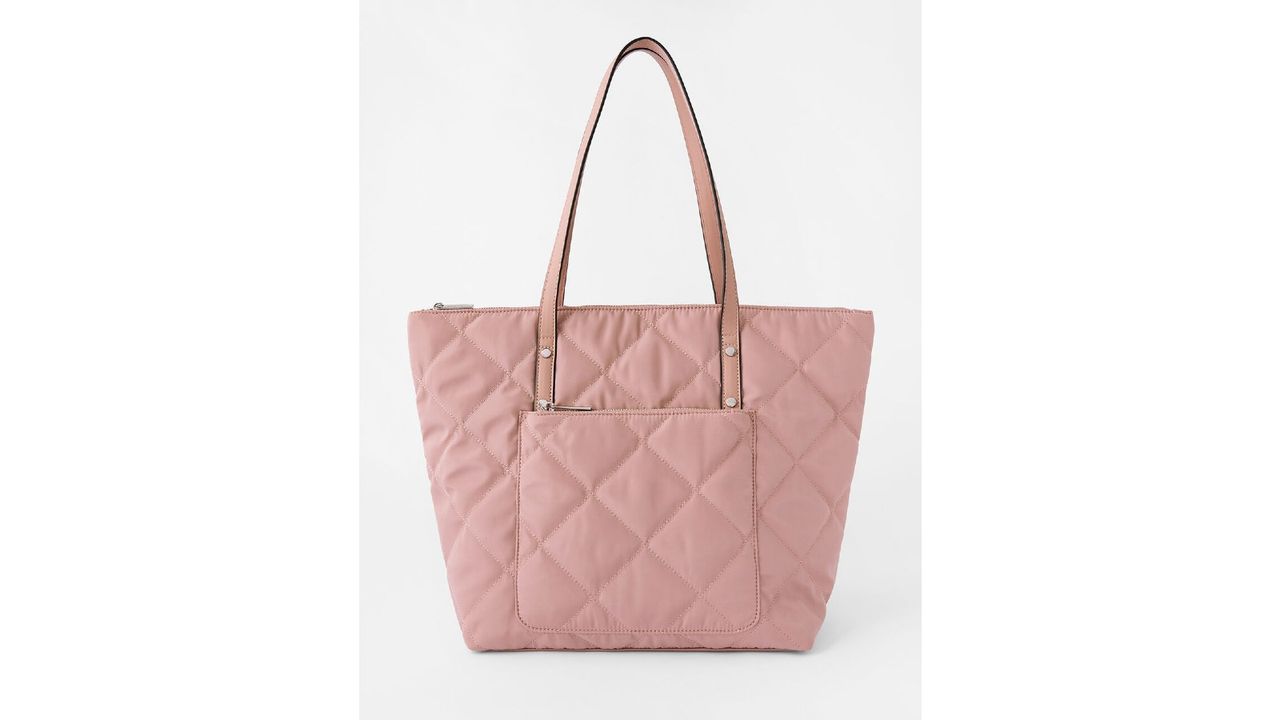 Want to invest in a tote bag without a hefty price tag? Accessorize's affordable collection lets you dip your toe into this bag shape, and the trends that come with it, without too much financial commitment. Shop here for could-be-designer copies and on-trend designs at prices that won't make your eyes water. As you'd expect for the price, most aren't made from leather, making this a good choice for vegetarian and vegan consumers.
---
ACCESSORIZE TOTE BAGS–FASHION EDITOR'S PICKS
---
---
---
A quick history of the tote bag proves it will endure
The word 'tote', meaning 'to carry', is thought to have been around since the 17th century, but the bags as we have come to know as totes were first noted in the 1940s in the USA. LL Bean introduced a large box bag to carry ice from the freezer to the car, and the tote bag was born.
Making the transition into fashion in the 1960s, perhaps the most famous of all tote bags is the Hermès Birkin.
The story goes that actress Jane Birkin was sat next to the executive chairman of luxury fashion house Hermès, Jean-Louis Dumas, on a flight in 1981 when the contents of her straw bag spilled out onto the aisle. The pair spent the rest of the journey discussing and designing a roomier bag perfect for a busy, professional woman and mother.
The iconic accessory has since gone on to be one of the most expensive bags in the world and a smart one to invest in thanks to holding its value.
Now, the timeless Hermes tote comes in a range of fabrics including utilitarian canvas, summer straw or luxury leather—and, thankfully, in much more affordable prices. And it has, of course, inspired thousands of other tote bags since.
Joely Chilcott is an experienced fashion and features editor having spent over ten years writing, styling and editing for a number of women's lifestyle publications, including Woman & Home, Woman and Woman's Own.
She caught the style bug as a child and, despite a few sartorially challenging teenage years, chose to pursue fashion journalism after university. Whether dishing out advice on using clothes to boost confidence, staying ahead of the curve with seasonal fashion trends or styling the latest celebrity photoshoot, Joely's passion lies in making women feel their best through their wardrobe.
She also spent three years as the Woman Editor of a tabloid newspaper in which she was regularly the mouthpiece for female issues while spearheading campaigns which successfully saw laws being changed as a result. A certified shopping expert, Joely is always on the lookout for new and exciting brands that she can champion, while holding the high street close to her heart. She has had work published in Drapers, Women's Health, Fabulous, YOU, The Sun and the Metro, as well as being a regular fashion contributor to TalkRadio.
You can usually spot her wearing a midi dress and boots...and complaining she has nothing to wear.