Best thick yoga mats: stay comfortable and protect your joints from high-impact workouts with these picks
We've tried and tested the best thick yoga mats, so you can stay pain-free!
Included in this guide:
1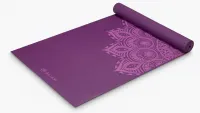 Gaiam
Premium Mandala 6mm yoga mat
2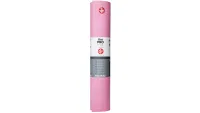 Manduka
Pro Premium yoga mat 6mm
3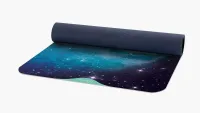 Myga
Pro 6mm thickness printed Dreamer yoga mat
4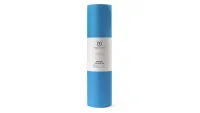 Yogamatters
everyday wellness mat
5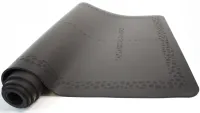 Kin
Primal yoga mat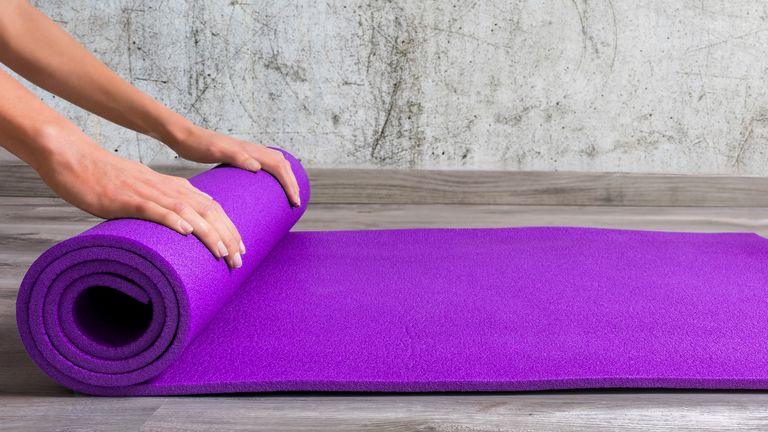 (Image credit: Getty Images / Sven Hansche / EyeEm)
Investing in one of the best thick yoga mats might be exactly what you need If you're a bit of a yoga bunny but it's starting to take its toll on your joints and limbs.
While exercise keeps our muscles healthy, sometimes using even one of the best yoga mats is not enough to protect our joints and we need a thicker option for a bit of extra comfort and support.
While for many people yoga mats all look the same, when you actually start to look into the features you realize there are a lot of differences. What makes the best yoga mats becomes highly personal. For example, you might have an allergy or a desire to avoid certain materials, or perhaps you need one of the best yoga mats for kids for a little person in your life. If you're turning to yoga for back pain, or just want extra padding to protect joints, a thick yoga mat might be best for you.
We've hunted down the best thick yoga mats in this guide. Our top pick is the Gaiam Premium Mandala 6mm yoga mat. Not only is it a good price point, but it's free from any nasty toxins, grips well and is lightweight enough to carry to and from the gym.
How many mm thick should a yoga mat be?
Yoga mats, just like us, come in all shapes and sizes, which is why picking the right yoga mat for you is essential. And whether you've just got into yoga for beginners or have been practising for years, the equipment you use to practise yoga can make a big difference. Not only can the comfort of a thicker yoga mat keep you focused while meditating, but the extra thickness can help take pressure off joints.
Standard yoga mats are usually around 3mm, which help you connect to the floor. Thick yoga mats are usually over 5mm. Thicker mats often mean you're less connected to the floor, so not as suitable for high-energy moves, such as skipping, where you need to make sure your feet land firmly and correctly. But these are great for protecting joints when working out, which is especially important if you've discovered the benefits of fitness or yoga later in life or are looking to improve your posture.
"A thick yoga mat will provide extra comfort and support for people with sensitive knee, ankle and hip joints," says Jamie Kent, founder of Yoga Download. "They also support inversion poses, where sensitive neck muscles are sometimes weight-bearing. This includes yoga postures such as headstand and shoulder stand. Thick mats can also provide extra comfort for more passive yoga styles, such as Yin Yoga and Restorative, where poses are often on the ground and are held for two to five minutes or longer."
The best thick yoga mats to buy right now
1. Gaiam Premium Mandala 6mm yoga mat
Best overall thick yoga mat
Specifications
Material: PVC
Dimensions: 172cm x 61cm
Weight: 1.34kg
Thickness: 6mm
Reasons to buy
+Latex-free+Anti-slip
Reasons to avoid
-Slight aroma at first-Not great when wet
Looking for something both squishy and stylish? Gaiam really deliver on comfort when it comes to their yoga mats, and this pick from their Premium range is no exception. Producing quality and durable buys is the reason they have been a leading yoga brand for quarter of a century, so it's a great choice for both beginners and more experienced yogis. While it's nowhere near as expensive as some of the rubber varieties of yoga mats on the market, this one still offers stability and grip, thanks to the PVC material.
There are no nasty phthalates, making it safe for the whole family to use and, if this bold, purple design isn't quite right for you, there are plenty of others in the range, including Citron Sundial (grey and yellow), Marrakesh (blue) and Metallic Sunset (dark red).
2. Manduka Pro Premium yoga mat 6mm
Best luxury thick yoga mat
Specifications
Material: Sustainable PVC
Dimensions: 180cm x 66cm
Weight: 3.4kg
Thickness: 6mm
Reasons to buy
+Extra-long choice available+Ultimate grip
Reasons to avoid
-Heavy-Needs to be broken in
Looking for a durable mat that will last, literally, a whole lifetime? Step forward, the Manduka Pro. It's called Pro for a reason – because it's a serious piece of kit, with a serious price tag, which will really suit hardcore yogis. In fact, your grip will get better each time you use it, which is why Manduka likes to say "practice makes a PRO".
For something so expensive, it may be slightly annoying that you have to break it in first, but the recommended salt-scrub wipe down before use definitely helps to improve grip. Made with PVC, it holds well to the floor, has no chemical smell and, as it's heavy, it won't curl up at the ends. If this one ticks all the right boxes for you but you are taller than average, there's also a 215cm version available, with the same high spec.
3. Myga Pro 6mm thickness printed Dreamer yoga mat
Best cheap thick yoga mat
Specifications
Material: PVC
Dimensions: 183cm x 61cm
Weight: 1.6kg
Thickness: 6mm
Reasons to buy
+Comes with carry strap+Lightweight
Reasons to avoid
-Slippery when wet-Slight smell at first
For beginners learning to meditate at home, it's essential to feel comfortable and relaxed, which makes this thick yoga mat a must-buy. Otherwise, your mind can easily drift and suddenly you're focusing on the floorboards, rather than your inner zen! At 6mm, this is definitely spongy and comfortable enough, plus the embossed blue and purple "dreamer" design goes a long way to help you de-stress.
Being a budget buy, this is made from lightweight PVC. While this gives the benefit of being easy to carry around (especially as it comes with a free strap), it does mean the grip isn't quite as good as some of the more expensive options. If material is important to you, you may want to upgrade to one of Myga's vegan suede range, but for beginners who want to start the day with a morning stretch, it's the perfect pick.
4. Yogamatters everyday wellness mat
Best thick yoga mat for protecting joints
Specifications
Material: TPE
Dimensions: 183cm x 61cm
Weight: 1.2g
Thickness: 8mm
Reasons to buy
+Reversible+Soft
Reasons to avoid
-Doesn't always lie flat-Limited colour choice
Made from eco-friendly foam that's free from toxins and nasties, at 8mm this is the spongiest buy in our round-up of the best thick yoga mats. So, it's no wonder it's been specially designed for people who want extra support when doing a workout. If your joints make you scream out in pain when pressing too hard against the floor, it's the optimum buy.
But, unlike some extra-thick options, this is still stable enough that you're not bouncing around when trying to balance. You really do get value for money here. With a reversible design, you can choose which side you use, depending on where you are. One side has deeper grooves to stop it slipping on the floor, while the other is textured to help make sure hands and feet can grip.
5. Kin Primal yoga mat
Best thick rubber yoga mat
Specifications
Material: Natural rubber
Dimensions: 177cm x 65cm
Weight: 2.5kg
Thickness: 4mm
Reasons to buy
+Feels thicker than it is+Good for balance
Reasons to avoid
-Heavy-Regularly sells out
You might be wondering why a yoga mat that's only 4mm is included in a round-up of the best thick yoga mats. That's because, thanks to a clever air pocket layer, this premium yoga mat actually feels a lot thicker than it really is. In fact, it feels like it's at least 6mm. The fibrous air pocket layer sits under the closed-cell top layer, which is great for grip and stopping bacteria being absorbed. But, because it's made from natural rubber, instead of being too foamy, this mat has a "harder" surface, making it ideal for balancing poses, especially headstands.
Other benefits include a laser-etched animal print design, which has been positioned to help alignment. Yes, it's expensive, but this one does come with a choice of free carry strap or yoga towel, making it much more affordable. Be warned, though – these regularly sell out, so you may have to pre-order to make sure you get one!
Faye M Smith is an award-winning journalist with over 15 years experience in the magazine industry. Her continued work in the area of natural health won her the coveted title of theHealth Food Manufacturers' Association (HFMA) Journalist of the Year Award 2021.
Currently Acting Health Editor across several brands including woman&home, Woman and Woman's Own, Faye specialises in writing about mental health, the menopause, and sex and relationships. In fact, having previously been the go-to sex columnist for Now magazine, there isn't much she won't discuss when it comes to women's health. This makes her the best person to review must-buy sex toys, describe how to have a mind-blowing orgasm or explain how to navigate sex in the shower without it ending in a medical emergency.
While not anti-gym, Faye's fitness routine is more focussed on finding inner balance rather than burning excess calories. An advocate of mindfulness, she loves power breathing, yoga and plenty of walking in nearby woodlands rather than a sweaty HIIT class. Follow her @fayetuned