The best yoga mats for finding your flow at home or in the gym
Whether you want to stretch or meditate, these best yoga mats will help you find your inner zen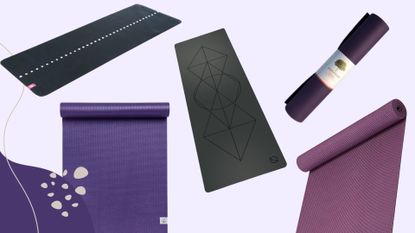 (Image credit: Extreme Fitness/Form/Yogamatters/Jade Yoga)
Looking to buy one of the best yoga mats? Whether you've recently taken up classes or want to stretch out at the end of a run, a mat like this can make a real difference. And with great buys from the likes of Sweaty Betty, Yogamatters, and Lululemon to consider, there's certainly something for everyone in our round-up.
But while there are plenty of yoga mats on the market to choose from at these brands and more, some will be more suitable for your needs than others. For example, those who are a little taller will have different requirements to those of average height. Fans of intense yoga and Pilates poses will likely favor cushioning and stability above all else, while beginners won't need something quite as complex.
Whatever type of yoga mat you're looking for though - from the best thick yoga mats to beginners' mats - we've got you covered with our tried and tested guide. We've also consulted the experts to determine what makes a truly good mat and the features best avoided.
How we tried and tested the best yoga mats
Why you can trust Woman & Home Our expert reviewers spend hours testing and comparing products and services so you can choose the best for you. Find out more about how we test.
After consulting the experts on what goes into a great yoga mat, we gathered a range of different ones in all kinds of shapes, sizes, colors, and materials to test them out for ourselves. The health team at woman&home put each mat to the test during a range of activities from power yoga and Vinyasa, to meditation and home workouts. Then we decided on the most important factors to consider:
Material: Natural rubber is antimicrobial and cork is eco-friendly, while PVC is affordable and easy to clean. So ultimately, this is down to personal choice, with each option having particular benefits. We tested a range of different materials to provide insights on all the best ones.
Grip: A mat with a great grip on both sides is a must-have to avoid any nasty slips as you flow. Options with a non-slip coating or those that are made from materials like rubber are best, we found.
Support: Most yoga mats will be thick enough to offer support for your joints but we noted the thickness of each mat and how it made a difference. If you want extra support for joints, choose one of the thicker mats with extra cushioning for ultimate comfort.
Design: Is a brightly colored mat important to you? Or do you enjoy an alfresco flow and need a yoga mat that comes with a helpful carrying strap? There are so many designs on the market, and the right one will help bring out your inner zen, so we tested a range to decide on the best.
Size: If you plan to use your yoga mat for HIIT workouts too, it's worth opting for a slightly larger size than the standard yoga mat. As members of the woman&home health team are all different heights, we were able to test a variety of different sized mats - following expert advice that a yoga mat should be taller than us by around 7 inches.
The best yoga mats as tested by us
1. Lululemon The Reversible Mat 3mm
Best yoga mat overall
Specifications
RRP: $88 / £58
Dimensions: 180cm x 66cm
Thickness: 3mm
Material: Polyurethane and rubber
Weight: 1.76g
Colors: 21
Reasons to buy
+
Antimicrobial
+
Wider than standard yoga mats
+
Durable
+
Non-slip
Reasons to avoid
-
Slight aroma at first
-
Contains latex
Not only are Lululemon responsible for some of the best activewear on the market, the folks at Lululemon are also a dab hand when it comes to yoga mats. Whether you're looking for one of the best yoga mats for meditation or more intense cardio yoga classes, this Lululemon mat ticks all the boxes and then some.
It's certainly one of the grippier mats, our tester found. "I tried out this mat during an intense HIIT session and in a cardio yoga class on two different days and my feet didn't slip at all on the mat, even when I was wearing socks," she says.
And while it's only 3mm thick, she also found it to be incredibly supportive - one of our most important factors. "It feels really squidgy so moving on it was really easy and my ankles felt really supported, even though I wasn't wearing any shoes. I've tried so many yoga mats over the years and this one was one of the most supportive I've used thanks to the natural rubber base. I also thought it felt really tough and durable, although I haven't had it for long enough to see the long-term benefits."
While it does contain latex, which isn't great for those with allergies, it does has antimicrobial properties to help prevent mold and mildew. It's slightly wider than standard mats on the market as well, so you definitely feel like you have plenty of room to move. The only downside is it does smell a bit strange when first unwrapped, although our tester found that disappeared once aired out.
See our full The Lululemon The Reversible Mat 3mm review
2. Yogi Bare Paws Natural Rubber Extreme Grip
Best hot yoga mat
Specifications
RRP: $104.95 / £74.95
Dimensions: 180mm x 66mm
Thickness: 4mm
Material: Natural rubber and PU
Weight: 2.5kg
Colors: 1
Reasons to buy
+
Sustainable and vegan
+
Non-slip, even when wet
+
Slightly thicker at 4mm
Reasons to avoid
-
Tricky to roll up and store
-
Heavier than other options
When most yoga mats get wet, they also get super slippery. But, that's not the case for this Yogi Bare mat, our tester found. "I love hot yoga and I'm always skeptical about testing out new mats as some of them really don't fair well under sweaty conditions. But this one was great! While it did feel wet by the end of my session, I only really noticed when I picked it up out of the studio as I didn't slip and slide around during the session at all," she says.
The stunning Aztec-style design isn't only an aesthetic feature. It's laser-etched onto the mat itself, ideal for helping our tester know where to put her hands and feet in certain poses. This mat has been designed with the environment in mind too, so if you're looking to live more sustainably, this is a great step. It's biodegradable, made with fully sustainable materials, and vegan-friendly and even the packaging used is 100% recyclable.
The best bit? It literally won't move. You can jump around all you like, completely safe in the knowledge this mat is staying put. It's almost triple the price of some of the other options on this list, but for keen yogis who want a slightly thicker mat that doesn't budge, it's worth the investment. If you're looking for a more budget option, it's worth having a look at the Escape Fitness Yoga mat.
See our full Yogi Bare Paws Natural Rubber Extreme Grip review
3. Escape Fitness Yoga Mat
Best affordable yoga mat
Specifications
RRP: $31.24 / £24
Dimensions: 173cm x 61cm
Thickness: 4mm
Material: Compact foam
Weight: 1.06kg
Colors: 1
Reasons to buy
+
Great value
+
Lightweight
+
Positioning guide for hands and feet
Reasons to avoid
-
Narrow
-
Slippery on carpet
While the Lululemon and Yogi Bare mats are excellent buys, they are real investments into the practice and best suited for those who regularly practice yoga. But what you're likely to spend on a yoga mat will probably depend on how often you do yoga and your budget for the product. If want to buy an excellent starter mat on a budget, try the Escape Fitness Yoga Mat.
Our tester regularly does yoga and tested the Lululemon mat as well as this one. "There is quite a big difference between the two in terms of price and what you get," she notes. "But I think as a beginner's buy or as a mat to use in the gym, for instance, it couldn't be any better. I loved the sleek black design with white details, it makes it really easy to line up your feet and hands during class. It also lays out super easily, rolls up well without any hassle, and it's so easy to carry because it's lightweight. At 4mm thickness, it's much the same as the Lululemon mat and it does feel supportive and comfortable, but it doesn't feel like as good a quality material."
She also notes that the mat grips well on wooden floor, as is most common in gyms and yoga studios, so you'll be fine in one of these. But on carpet, it doesn't have quite the same traction so if you're looking to practice yoga for beginners at home on this normally, another mat like the Yogamatters Sticky Mat may be better.
See our full Escape Fitness Yoga Mat review
4. Yogamatters Sticky Yoga Mat
Best latex-free yoga mat
Specifications
RRP: $39.49 (approx.)/ £25
Dimensions: 183cm x 61cm
Thickness: 4.5mm
Material: High-grade PVC
Weight: 1.4kg
Colors: 14
Reasons to buy
+
Latex-free
+
Lightweight
+
Texture for ultimate grip
Reasons to avoid
-
Slippery when wet
-
Slight aroma
At just $8/£1 more expensive than the Escape Fitness option, this could easily have been our most affordable pick. However, it's worth noting that it's also a latex-free mat, so it would be suitable for those with allergies and anyone looking to avoid using latex-based materials in their fitness equipment. The mat doesn't contain any toxic phthalates or DOP, which is considered to be a carcinogen. Importantly as well, it's made from high-grade PVC so it's easy to clean.
There are 14 different shades to choose from, so if you want to start you workout with a pop of color, this could also be the best yoga mat for you. "The Yogamatters Sticky Yoga Mat is one of my personal favorites," says our tester. "I have the bright orange one and use it myself at least once a week at home for stretching and I'm starting Pilates for beginners with it too."
The textured material helps with grip and supports you as you move, she also notes. "The mat is quite thick at 4.5mm and the heavy base makes it harder to carry but I like the more supportive feeling. During my more relaxed classes, I find that the thicker mat supports my lower back more when I'm lying down and it's great for more cardiovascular exercise work as my joints feel really supported."
While it doesn't come with a yoga strap, you can pick one up from the brand to easily carry this to your next yoga or Pilates class. However, we suggest avoiding using this mat for hot yoga as our tester found it to be slippery when wet.
See our full Yogamatters Sticky Yoga Mat review
5. Jade Fusion Yoga Mat
Most comfortable yoga mat
Specifications
RRP: $144.95
Material: Rubber
Dimensions: 188cm x 61cm
Weight: 3.5kg
Thickness: 8mm
Colors: 4
Reasons to buy
+
Super comfortable to lie on
+
Extra length added for taller yogis
+
Very grippy
Reasons to avoid
-
Most expensive mat on the list
At 8mm thick, this yoga mat feels indulgently soft and squidgy - making the likes of child's pose and Shavasana even more of a restful treat and allowing you to enjoy all the benefits of yoga in full comfort. "This is hands-down the most comfortable yoga mat I've ever used," our tester said. "It's so bouncy and soft so when you're lying down on it, it almost feels like you're resting on a cloud. I wouldn't recommend it for more energetic exercises because of this though as I found it can make certain moves slightly more of a challenge to balance in. But it's rather a small price to pay when your joints feel so well supported."
Added to this is the fact that an eco-friendly material sourced from rubber trees - with no PVC, EVA, or other synthetic rubber - has been molded into a mat with a great grip. It's also a bit longer than regular mats, making it ideal for taller yogis who want an alternative to our pick of the best XL yoga mat (scroll down to see).
The heavy weight of this mat feels rather luxurious as well, our tester noted. However, this does mean it is more ideal for using at home rather than carrying about. This mat is also only available in the US so if you're looking for a comfortable pick at a similar price point and you're in the UK, we recommend our best XL yoga mat - the Form Onyx XL.
6. Gaiam Premium Mandala 6mm Yoga Mat
Best thick yoga mat
Specifications
RRP: $29.99 / £32.49
Material: PVC
Dimensions: 172cm x 61cm
Weight: 1.34kg
Thickness: 6mm
Colors: 40 designs
Reasons to buy
+
Latex-free
+
Anti-slip
+
Mandala inspired design
Reasons to avoid
-
Slight aroma at first
-
Not great when wet
Looking for something both squishy and stylish? Gaiam really delivers on comfort and this thick yoga mat from their Premium range is no exception. While all of the yoga mats on our list have good support with at least 3mm of thickness, some people may want something a couple more millimetres of support.
This one has an impressive 6mm of thickness to offer while only being 1.34kg, making it almost half the weight of the Jade Fusion Yoga Mat which is 8mm thick. If thickness is your priority then it may be best to go for our most comfortable pick but if you want the best of both worlds, we can't recommend the Gaiam enough.
While it's nowhere near as expensive as some of the rubber varieties of yoga mats on the market, this one still offers stability and grip, thanks to the PVC material. Plus, there are no nasty phthalates, making it safe for the whole family to use.
"I found this yoga mat one of the more supportive ones I tried," says our tester. "However, it does have a slight aroma on first use so you'll need to let the mat air out. I also wouldn't recommend it for sweaty HIIT sessions or hot yoga, but for everyday stretching and restorative yoga, you can't go wrong."
7. Yogamatters Revive Yoga Mat
Best yoga mat for all workouts
Specifications
RRP: $62 (approx) / £45
Dimensions: 183cm x 61cm
Thickness: 5mm
Material: 100% TPE
Weight: 1.2kg
Colors: 2
Reasons to buy
+
Lots of cushioning
+
Closed-cell makes it easy to clean
+
Lightweight
+
Great for all workouts
Reasons to avoid
-
Slightly slippery at first in socks and shoes
In the market for a mat to use for all of your workouts? Or something to use at home with a pick of the best yoga apps? Let us introduce you to the Yogamatters Revive Yoga Mat. Designed specifically to suit all activities, whether you're a seasoned yogi or trying Pilates for the first time, this mat will see you through any exercise.
"This mat is almost sweat-proof," notes our tester. "As it's made from 100% TPE with a closed-cell surface, it doesn't absorb sweat at all and I found it super easy to clean post-workout. I use the brand's own yoga mat cleaner but you could wipe it down with warm soapy water."
The mat felt a little slippery in socks to begin with, she also notes, but once it's worn in there weren't any problems. "The grip is excellent, thanks to the textured surface. And at 5mm thick it will keep joints well-cushioned as you move."
The Yogamatters mat is available in Cherry and Midnight. It's not the most affordable yoga mat in our round-up, but if you're investing in an exercise mat for all your workouts we couldn't recommend it more.
8. Onyx XL - X Large Studio Mat
Best XL yoga mat
Specifications
RRP: $114 / £95
Dimensions: 215 x 68cm
Thickness: 4.5mm
Material: Recycled natural rubber, PU top
Weight : 3.4kg
Colors: Black
Reasons to buy
+
Specially designed for taller people
+
Laser engraved to help with form
+
Easily transported with mat bag included
If you're taller than the average person or just want a little more space to work with, it's always worth investing in a bigger mat. This one by Form is one of our best yoga mats as there's an additional 30cm of height on it compared to the brand's other models, bringing the total length to an impressive 215cm. While it might be the most expensive pick of the list, it's worth considering the additional material that goes into making a mat longer.
As a new release, it's only available in black but if color isn't an issue for you then this could be your pick of yoga mats. As woman&home's digital health editor, I've come to know yoga mats pretty well over the last few years and I tested this one myself. I'm a little taller than most women at 182cm (6ft), so it was great to be able to try an XL mat - and it definitely made a difference to my comfort as my head and feet both fit snugly on the mat. During my yoga session, I found the pattern etchings useful to make sure my feet were evenly spaced apart.
Materials wise, it's made from fully recycled rubber and is completely biodegradable. Not only does this mean it's an excellent sustainable buy, I also found it to be relatively squidgy and soft to move on - a huge benefit for the intense cardio yoga I sometimes do.
How to choose the best yoga mat for you
Consider what level of grip you want: "Don't assume that the most popular yoga mat brand is right for you just because it's popular," warns Cat Meffan, a certified yoga instructor and founder of the Soul Sanctuary. "There are different types of grip, all of which have a slightly different lifespan. The smooth recycled rubber mats that we see everywhere (e.g. Lululemon) are amazingly grippy at the start, but on average they will last for around 300 - 400 practices. If you're someone that does yoga every day, this might feel a little excessive to be buying a new mat each year. Or you could feel the opposite and know that a good mat is helpful to your asana growth."
Think about what materials will work best for you: "Some materials like cork or a soft velvety texture are great, but more so for hot yoga classes or very dynamic flows when you know you'll get sweaty. When buying a "yoga towel" or hot yoga mat, be aware that these are often only 1 - 2mm thick, so you'll want to have another mat to pad underneath. Something else to look out for is brands that don't have any latex or PVC in their mats - many people have allergies to these, so it's worth finding a mat without them," she says.
Weigh up thickness vs weight: "Thickness matters, especially if you like extra padding under the knees and spine," says Meffan. "But bear in mind that the thicker the mat, the heavier it will be. 6mm mats are rather common now, as are longer and wider mats. These are all great for home practice but if you like to travel with your mat, or you have to walk to your local yoga class, it might be a little too much."
Consider whether you want an alignment cue: "Many yoga mats now have alignment cues (including those on our list) and those these can be helpful, especially that center line, I don't believe that they are crucial in a mat," she says. "We have to remember that all bodies are different, so the standard alignment markings on a mat may not work for you and may therefore just get in the way of your practice."
Consider whether it's sustainable and the company's values: "We have so many choices in yoga mats now, so if you find yourself in a privileged position to be able to think about this point when purchasing a mat, then that's brilliant," says Meffan. "The yoga industry is said to be worth around £74bn globally, which equates to a lot of people profiting from this beautiful ancient practice. There's nothing wrong with that, but these yoga brands must be honouring the roots of yoga and giving back into the community, rather than just being all about profit."
Is there a difference between a yoga mat and a fitness mat?
The short answer is yes. "The differences between yoga mats and exercise mats are the thickness and firmness of the material," says yoga instructor Thimela Garcia, yoga instructor and founder of Chakra Mama Healing. "Yoga mats need to provide support and some cushioning, but they should also allow you to feel stable and grounded when performing poses."
Similarly, Caroline Lucas, yoga instructor and owner of Karma Studios, adds, "A yoga mat generally has better grip. No one wants to be slipping around in downward facing dog."
In contrast, Garcia explains, "Exercise mats are mostly thicker than yoga mats because they need to be relatively firm to provide some level of padding for dropping barbells, kettlebells and weights." In addition to being designed for impact-heavy movement, including to withstand intense HIIT workouts and strength training with weights, "fitness mats tend to be designed so that the user doesn't feel the ground as closely."
What is the best thickness for a yoga mat?
The same goes for the thickness of the yoga mat. "The thickness and quality of your mat makes a big difference too," personal trainer and yoga specialist Kira Mahal, who also founded MotivatePT, says. "4mm are thinner and ideal for balance poses, while thicker 8mm mats are too thick to balance on but great for laying on. A 6mm mat provides enough support for the back when lying down, whilst also being able to do balance postures when standing, so that's a good place to start."
Sign up to our free daily email for the latest royal and entertainment news, interesting opinion, expert advice on styling and beauty trends, and no-nonsense guides to the health and wellness questions you want answered.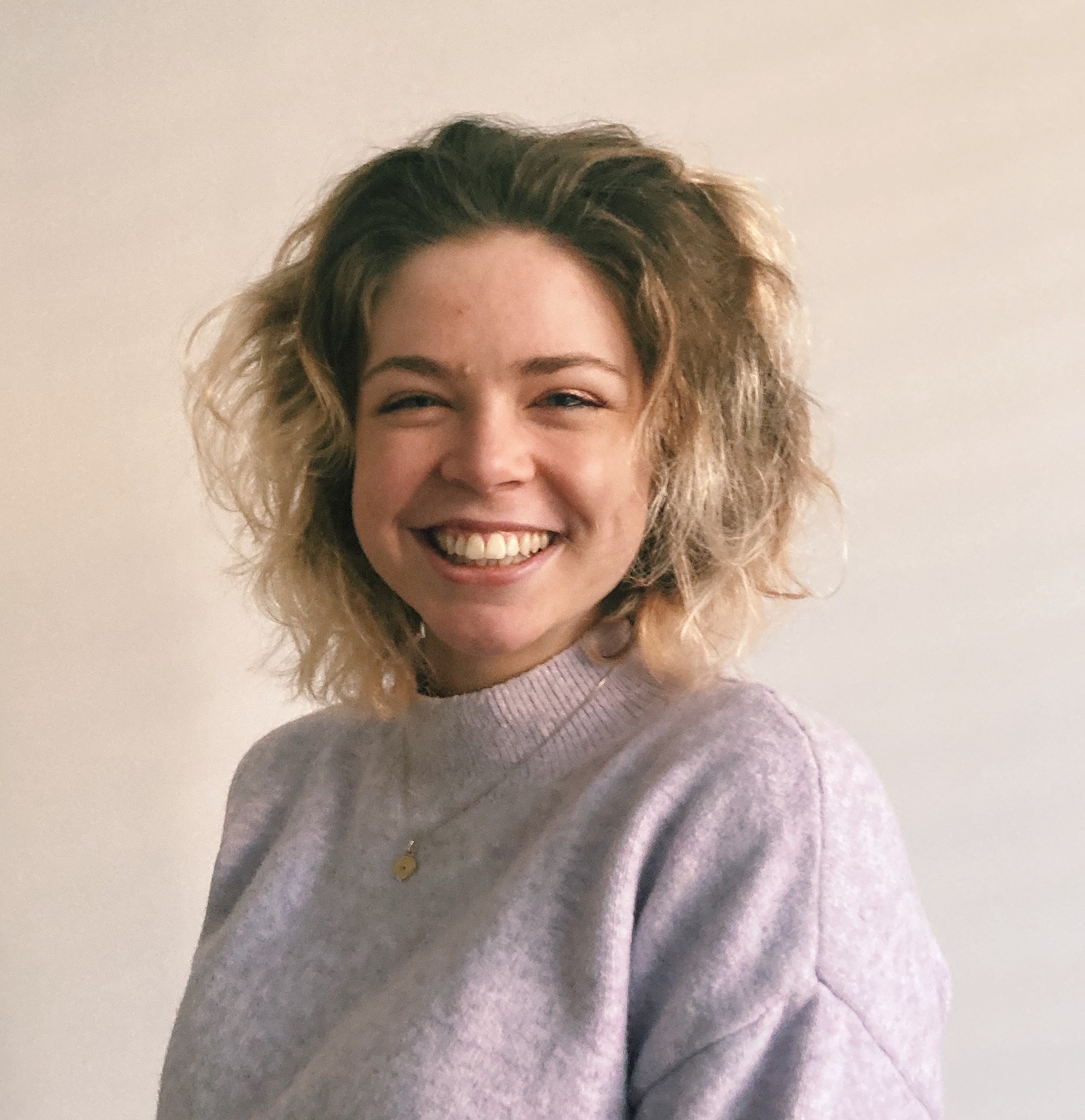 A digital health journalist with over six years of experience writing and editing for UK publications, Grace has covered the world of health and wellbeing extensively for Cosmopolitan, The i Paper and more.
She started her career writing about the complexities of sex and relationships, before combining personal hobbies with professional and writing about fitness as well. Everything from the best protein powder to dating apps, the latest health trend to nutrition essentials, Grace has a huge spectrum of interests in the wellness sphere. Having reported on the coronavirus pandemic since the very first swab, she now also counts public health among them.
With contributions from