Lululemon The Reversible Mat 3mm review: Does this bestseller live up to the Lululemon hype?
The Lululemon The Reversible Mat 3mm has both style and substance.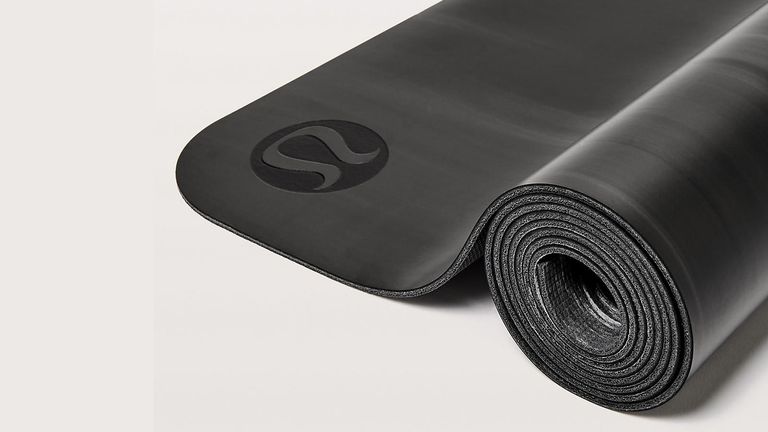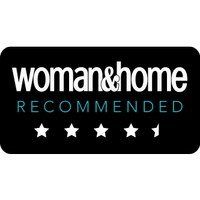 (Image credit: Lululemon)
A quality piece of kit with ultimate grip, which works well for both beginners and seasoned yogis, makes this one of the best yoga mats for most people.
Reasons to buy
+

Light

+

Excellent grip

+

Good stability
Reasons to avoid
-

Contains latex

-

Slight smell at first
Looking for a new yoga mat or want another one to add to your collection? The Lululemon The Reversible Mat 3mm – which has unbelievable grip, even when soaking wet – could be for you. We unwrapped a sample and put it through its paces, including a Hot Yoga class, so you can see if you think it's worth buying before parting with your cash.
I tested a wide selection of the best yoga mats and considered comfort, grip, design and versatility.
Lululemon The Reversible Mat 3mm specifications
Dimensions: 180cm x 66cm
Thickness: 3mm
Material: Polyurethane and rubber
Weight: 1.76kg
Who will the Lululemon The Reversible Mat 3mm suit?
The Lululemon The Reversible Mat 3mm will suit most women, especially those who want to feel steady and safe when working out.
What is the Lululemon The Reversible Mat 3mm like to use?
Sleek and smooth, the Lululemon The Reversible Mat 3mm feels great to use, so it could be just the thing you need to spur you on to practise yoga every day. This is because, compared with other yoga mats, it really oozes style and quality. Ticking all the right boxes, it's definitely the best yoga mat for most people.
At 1.76kg, it may not be the lightest yoga mat available, but this one rolls up really tightly, making it easy to carry about. Being thin, it's also easier to hold than a thicker rubber mat, which can get quite heavy. If you want a carry strap to fit it perfectly, then Lululemon has a Loop It Up Carry Strap in a variety of different colours for £18.
One downside of this yoga mat, however, is that it really picks up dust and dirt – not great if you're using it at home and have pets. The dust won't just brush off, as it clings to the material, so you will need to regularly wash it with soap and water.
The Lululemon The Reversible Mat 3mm material and design
The reversible element of this yoga mat refers to the grip, not the design, which may be disappointing for some people. Both sides are plain black, with the Lululemon logo etched into one corner, which is curved compared with the other three traditional right-angled ones. The branding is subtle, but if you recognise the logo then you'll know it's Lululemon. It really is a case of if you know, you know!
Although it's a pretty standard size for a mat (at 5ft 6in, it worked for me, but if you are tall, you may need something larger), the quality it exudes really helps you feel like you are working out in your own safe space away from everyone else.
This buy is also ideal for repelling any nasties, as it contains an "antimicrobial additive" to help prevent mould and mildew. If it gets dirty, you can wash it with soap and water to help keep it clean, too. You just need to leave it to dry naturally (which doesn't take long at all).
One downside is the mat does have an artificial smell at first, although this does eventually go after a few weeks. Plus, it's also worth noting that this yoga mat contains latex, so best avoided if you have allergies.
The grip of the Lululemon The Reversible Mat 3mm
One side of this reversible yoga mat has a subtle textured rubber base, while the other is made from ultra-smooth polyurethane. You can use either side, depending on your preference, but I found I favoured lying on the smooth side, and that's the way it naturally rolls out, too.
Love Hot Yoga or worry about slipping in bare feet? Then this is the only yoga mat you need, simply because no matter how sweaty you get, your hands and feet won't slide about. This is thanks to its rubber base, making it ideal for HIIT classes or anything that involves sweating. In fact, I poured a glass of water over mine and my feet still didn't move. After using this type of mat, you won't want to return to a cheaper foam version.
The mat also stays firm on both carpet, grass and floorboards, meaning you can exercise in any space at home. I tried jumping on it and skidding over it, and it held firm. It just makes you feel really safe (and, somehow, more confident with your workout), even if you are only doing gentle stretches.
Thickness and comfort of the Lululemon The Reversible Mat 3mm
At just 3mm, this isn't the thickest yoga mat around, although being such good quality means it gives the feeling of being thicker. I'd say it feels roughly as thick as a 5mm cheaper mat.
Want to lie on the floor to do breathing exercises or to meditate? While the mat is really good for insulation (say goodbye to that uncomfortable feeling you can often get from lying on a cold floor!), it's not quite thick enough to make it an ultra-comfortable experience. This can be distracting, especially if your mind often wanders during meditation sessions. And, if you do experience painful joints or like extra thickness when doing headstands, then you may want to upgrade to a thicker version.
However, this type of mat really works well when you want to connect to the floor during standing balancing poses. I found it really gave me stability and I could stretch my fingers and toes without them becoming entwined or bunched up within the mat.
How does the Lululemon The Reversible Mat 3mm rate online?
The Lululemon The Reversible Mat 3mm has good reviews online with many users praising the durability, stability and grip this buy provides.
Negative comments are mainly concerning the fact that the colour of the mat can wear over time, especially when in contact with oils. Some people are put off by the artificial smell, which is noticeable for a while before it goes.
Is the Lululemon The Reversible Mat 3mm worth buying?
Yes, beginners and more-seasoned yogis alike will benefit from buying this mat, as it's good for both balance and grip. It's not going to rip or disintegrate any time soon. Yet, while super stylish and unisex, it perhaps would be nice to have more of a choice when it comes to colour.
Faye M Smith is an award-winning journalist with over 15 years experience in the magazine industry. Her continued work in the area of natural health won her the coveted title of theHealth Food Manufacturers' Association (HFMA) Journalist of the Year Award 2021.
Currently Acting Health Editor across several brands including woman&home, Woman and Woman's Own, Faye specialises in writing about mental health, the menopause, and sex and relationships. In fact, having previously been the go-to sex columnist for Now magazine, there isn't much she won't discuss when it comes to women's health. This makes her the best person to review must-buy sex toys, describe how to have a mind-blowing orgasm or explain how to navigate sex in the shower without it ending in a medical emergency.
While not anti-gym, Faye's fitness routine is more focussed on finding inner balance rather than burning excess calories. An advocate of mindfulness, she loves power breathing, yoga and plenty of walking in nearby woodlands rather than a sweaty HIIT class. Follow her @fayetuned