The Best Beauty Gift Sets, Perfume Gift Sets And Makeup Palettes Of 2017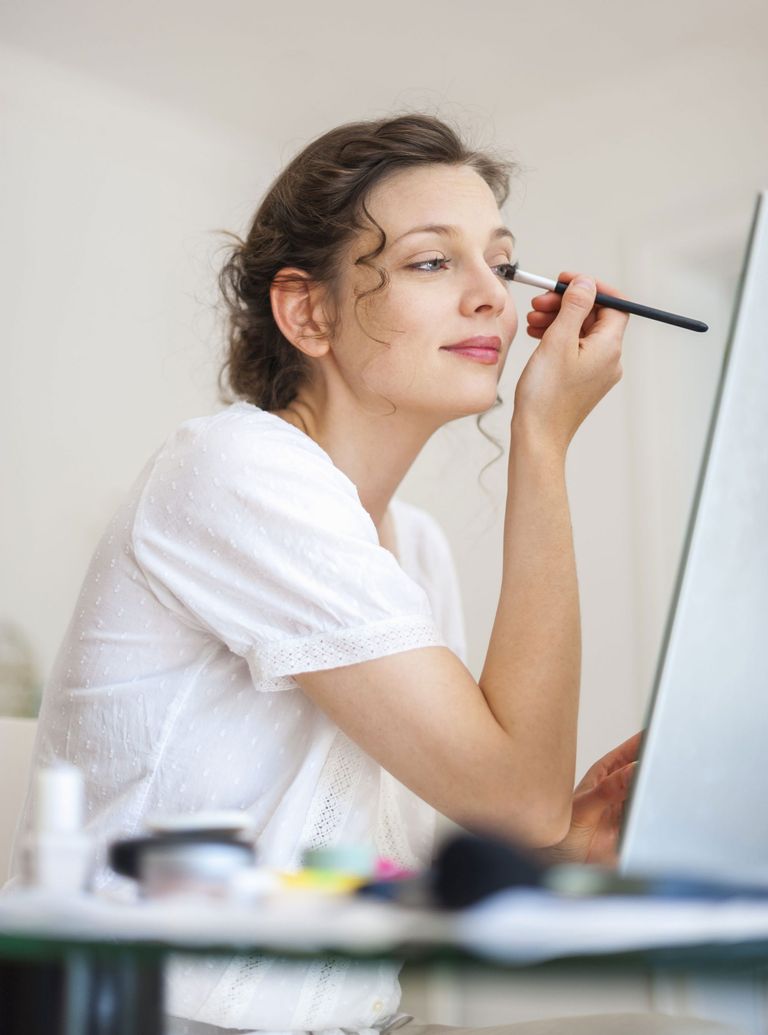 (Image credit: Rex Features (Shutterstock))
Christmas has always been a great time to stock up on luxury beauty goodies. Whether you've run out of your favourite perfume, or are simply lusting after a brand new eyeshadow palette, whacking a beauty item on your Christmas wish-list if always a safe bet.
And equally, they're a brilliant gift if you're struggling for Christmas ideas for the special ladies in your life.
Whether it's your mum, sister, gran, wife, or best friend - a beauty, perfume, or skincare gift is always a welcome choice come the 25th - because who doesn't love to pamper themselves during the festive season? But often, it can be difficult to pick the right gift given the huge amount of choice out there.
Everyone from high-end brands to high-street favourites offer a range of gorgeous gift sets. So which will suit your loved one (or you)? Here, we've picked out the very best beauty gift sets to make your Christmas shopping easier than ever.
Beauty gift sets
The Charlotte Tilbury Hot Lips Lipstick
If lipstick is your bag, look no further than Charlotte Tilbury's Hot Lips collection - which includes 16 dazzling colours inspired by all of the famous celebrity women Charlotte has worked with over the years.
Cindy Crawford, Helena Bonham-Carter and Nicole Kidman are just some of the celebs whose looks you can emulate with this set - proving all the lippy colours you'll likely ever need for an A-List pout.
The whole Hot Lips collection is a little on the pricey side at £200, but you can buy each individual lipstick for just £24. Plus, if you do buy the entire collection, you can gift the lipsticks individually (and keep a few for yourself!)
Buy Charlotte Tilbury Hot Lips collection here, £24 each
The MAC Christmas Collection
There's a huge Christmas collection over at make-up brand MAC - and includes all of the beauty bits you'll need to look your sparkly best this season.
Aptly named the Snowball Collection, this set includes glittery eyeshadows, lovely long false eyelashes, gorgeous bronzers and show-stopping lipsticks - as well as compact mirrors that'll definitely brighten up your make-up bag. Prices for the range start from £11.50.
Buy the MAC Snowball collection here, prices vary
Laura Mercier Brush Up Luxe Brush Collection
If the beauty-lover in your life (or you) is missing some quality brushes to finish off their make-up collection, this is the gift set you need. Every make-up fan knows that the flawless application of products is only guaranteed by using the best brushes you can get your hands on, so Laura Mercier's collection of six brushes, in various sizes and shapes, is the ideal brush buy.
The set features an eyeliner brush and a colour brush, along with a handy roll-bag so you can easily take them travelling. The set sells for £70, and is available in major department stores.
Buy Laura Mercier Brush Up Luxe Brush Collection here, £70
Benefit Cosmetics Cable Car Cuties
A more affordable but equally lovely beauty gift set that's perfect for Christmas. Benefit's 'Cable Car Cuties' collection contains a pore primer, a rose-gold blush, and an eyebrow gel, which make it the perfect pick-me-up combo before heading out for an evening party. Simply pop them in your bag and go!
Buy Benefit's Cosmetic Cable Car Cuties collection here, £13.50
Skincare gift sets
ESPA 'All Is Calm' Gift Set
Peace, serenity, and glowing skin are all you really need come the hectic Christmas time, and the Espa 'All Is Calm' skincare gift set is here to deliver.
Restore your zen with their bath oil, body oil, and restorative balm, an aromatherapy balm to put on your pulse points that will calm you down in an instant. The gift set sells for just £20, and is a total bargain too, given that the restorative balm on it's own is on sale for £15!
Buy ESPA 'All Is Calm' gift set here, £20
Sanctuary Spa 'Take Me Away' Gift Set
Sanctuary pretty much win us over every-time with their spa-inspired products, and this gift set is no exception. This set, packed away in a neat little travel bag, includes Body Wash, Body Lotion Body Butter, Body Scrub, Radiance Exfoliator, Face Wash, Hand Cream, and a Manicure Set, all for just £25. The ultimate post-Christmas pamper...
Buy Sanctuary Spa 'Take Me Away gift set here, £25
Ren 'All Is Calm' gift set
Ren is well known for it's high-quality skincare, and this set is definitely no exception.
The 'All Is Calm, All Is Bright' set really does do what it says on the tin, with three gorgeous products that will calm even the most stressed of customers. First up is the Global Protection Cream, which claims to calm and protect sensitive skin from all the stresses of life. Then, there's the renewal mask, to rejuvenate skin and dispel wrinkles. Sounds good to us! Lastly is the Beauty Shot, a serum that's the perfect solution to pep up tired-looking skin. Convinced? We certainly are!
Buy Ren 'All Is Calm' gift set here, £29
Origins 'Let Us Glow' gift set
With products worth over £50, the Origins let us glow gift set is without doubt a skincare bargain this festive season! The set actually retails for £29, meaning you'll get four of Origins' best products for practically half the price! So what's on offer?
First up is an energy-boosting moisturiser, then there's a renewal serum, eye cream, and scrub cleanser. What more could you want to help you wind down at the end of the day?
Buy Origins Let Us Glow gift set here, £29
Perfume sets
La Vie Est Belle
For £69, the La Vie Est Belle perfume gift set at House of Fraser is the perfect Christmas pressie. And it's actually a complete bargain too!
For your money, you get one a 50ml bottle of the Eau du Parfum, which on it's own usually sells for around £50-60! Also included is a mini bottle of the fragrance (4ml), the ideal size to carry around in your handbag. And to finish off, a sweet, 50ml bottle of body lotion, with the scene of your favourite perfume - a smell for every occasion!
Buy the La Vie Est Belle gift set here, £69
Chloe Signature Gift Set
An utterly classic fragrance wrapped in a neat little gift. The Chloe Signature fragrance gift set is the ideal present for any perfume-lover. The cult favourite is available for £59.95, along with a matching 100ml body lotion. Given at the Chloe fragrance is on sale for £50 in most retailers, we'd say this is a pretty good deal!
Buy Chloe signature gift set here, £59.95
Ghost Fragrance gift set
This floral oriental scent is captured brilliantly in this amazingly affordable gift set. For just £38, you'll receive the eau de toilette, a smaller bottle of the fragrance, a scented candle, a bath oil, a body butter, and two nail polishes. It means you'll be smelling of your favourite perfume all day long, whether relaxing or out and about...
Buy Ghost fragrance gift set here, £38
Makeup Gifts
Clinique 'Party mix' Gift Set
For just over £20, this gift set will help you get yourself party ready in minutes. There are four products in the set, including a lip balm, mascara, highlighter and eyeliner - and all could be yours for £22.50!
Buy Clinique 'Party Mix' gift set here, £22.50
Bare Minerals Oohs & Ahhs Full Face Collection
The ultimate make-up gift for any beauty lover. Bare Minerals' all-natural collection holds within it all the essentials you need to dress your face up, in a handy little, on-the-go package.
Treat your lips to two gorgeous lip products, the liquid lipcolour in 'Bo$$', and the lipgloss in 'Snarky', before turning to your face, with the Bare Minerals blush and All Over Face Colour foundation. The pack also includes a mascara and eyeshadows, in four different colours. If you're a Bare Minerals fan (and even if you're not), you won't want to miss this one.
Buy Bare Minerals Oohs & Ahhs Full Face collection here, £48
Best Makeup Palettes
Urban Decay Naked Heat Eyeshadow Palette
The Naked Heat palette is perhaps one of the most talked out eyeshadow palettes out there, and for good reason. The hugely popular palette contains 12 gorgeous shades, from a light white to all shades of red, through to a dark purple - perfect for winter night make-up. And for £39.50 - who could say no?
Buy Urban Decay Naked Heat Eyeshadow Palette here, £39.50
Huda Beauty Desert Dusk Palette
This eye palette has been coveted by beauty lovers across the internet since it launched in September 2017, and we can totally see why. The creation from the online beauty guru, Huda Beauty herself, includes 18 startling shades that wouldn't look out of place in an Arabian palace. From sandy nudes to deep glittering red tones, this is the palette to end all palettes.
Buy Huda Beauty Desert Dusk Palette here, £56
Dior Couture Colour Wardrobe Eye And Lip Palette
For just £65, the Dior Couture wardrobe eye and lip palette offer everything you need to get ready for a night out in one handy compartment.
You'll receive three gorgeous lip shades, from baby pink to deep red, and six different eyeshadow options depending on the look you want to achieve. Try the black for a classic smoky eye, or the rose gold for a more romantic look.
Buy Dior Couture Colour Wardrobe Palette here, £65
So which of these gorgeous gifts will you be picking up in your Christmas shopping? Or, which might you be treating yourself to? It is Christmas, after all...