13 best slippers for women—best quality slipper brands to shop this season
Treat your feet with the best slippers that deliver on comfort as well as style from top quality brands
Included in this guide:
1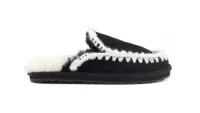 Mou
2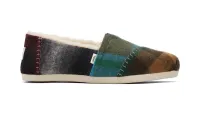 Toms
3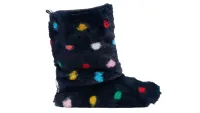 Joules
4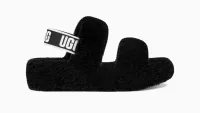 UGG
5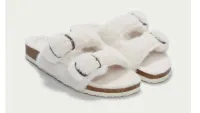 The
White Company
6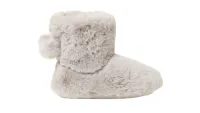 FatFace
7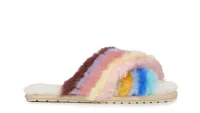 Emu
Australia
8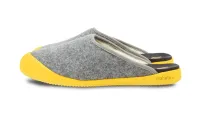 Mahabis
9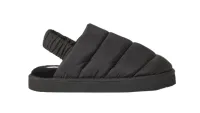 H&M
10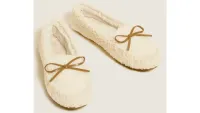 M&S
11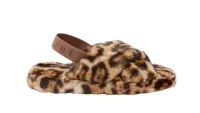 Next
12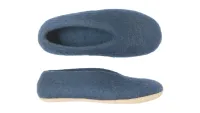 Toast
13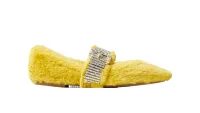 Jimmy
Choo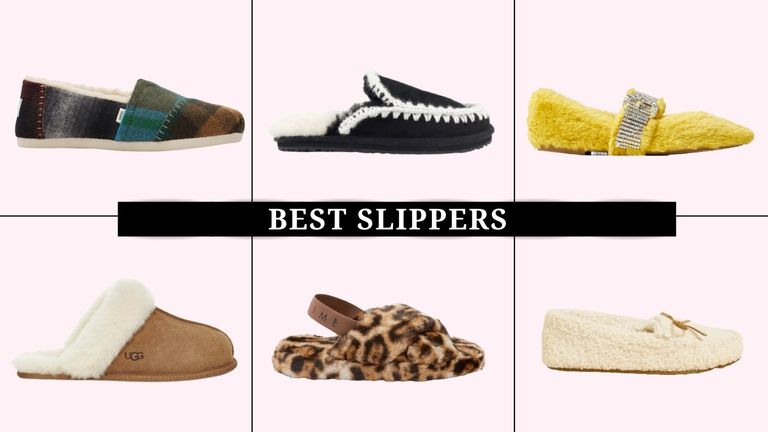 (Image credit: Future/Toms/Mou/Jimmy Choo/Ugg/Next/M&S)
A loungewear set is not complete without a pair of the best slippers. Whether you're working from home or just relaxing on the sofa, top-quality slippers are a welcoming self-care treat that also feels justifiable, because a cozy pair will keep you warm and stop you from putting the heating on too early.
Brands such as UGG and The White Company have really upped the ante with their slipper offerings this year, with a plethora of styles to choose from both brands. With designs to suit all budgets and levels of coziness, we've rounded up our favorite styles that will have you swapping your shoes for slippers the moment you step foot in the house and are all guaranteed to work seamlessly with your wardrobe (whether you're wearing your best leggings for lounging around the house, or your best jeans for hosting).
How we chose the best slippers
There are many elements to a top-quality slipper to consider and we took all of them into account when curating our edit of the best slippers this season. Practicality is paramount, obviously, but we've also considered style and how proudly you might wear your pair both inside (and occasionally outside) the house.
Whilst slipper boots are a go-to for winter, fluffy sliders have become a firm favorite on Instagram and they're perfect for keeping your feet cool and comfy during the warmer months too. In our edit, you will find everything from spa-like mules for slipping in post-shower, to indoor-outdoor sliders to keep your outfit looking smart.
Finally, warmth and comfort were also key factors that influenced our choices—after all, if a slipper isn't warm and cozy to wear, what's the point?
The brands that make the best slippers
London label Mou has a huge celeb following including Cameron Diaz and Gwyneth Paltrow so you know you're getting a-list comfort with these snug slippers. The word Mou itself means 'soft to the touch' in French and they certainly live up to that name. Expect long-lasting, hand-crafted footwear with a unique touch from their signature Eskimo stitching to statement suede fringing.
Mou slippers—Fashion Editor's picks
---
---
---
If you're a big fan of Toms iconic Alpargata shoe, then you'll love their stylish slipper collection. As well as slipper versions of the aforementioned shoe, they have cozy boots and snug mules too. Not only that, the brand is a sustainable champion, using eco-fibers, natural dye processes, and recycled materials in their products. Toms also commits ⅓ of its profits to grassroots efforts, supporting organizations creating changes at a local level. Staying in with your slippers has never felt so good.
Toms slippers–Fashion Editor's picks
---
---
---
Joules is one of the best British clothing brands and their slipper collection is certainly worth a look-in. Guaranteed to add some fun to your feet, think rainbow hues, character motifs, and vibrant prints for one cheery collection. They are super affordable too and make great Christmas gifts for her. Team with their gorgeous pajama sets for a stylish sleepover.
Joules slippers—Fashion editor's picks
---
---
---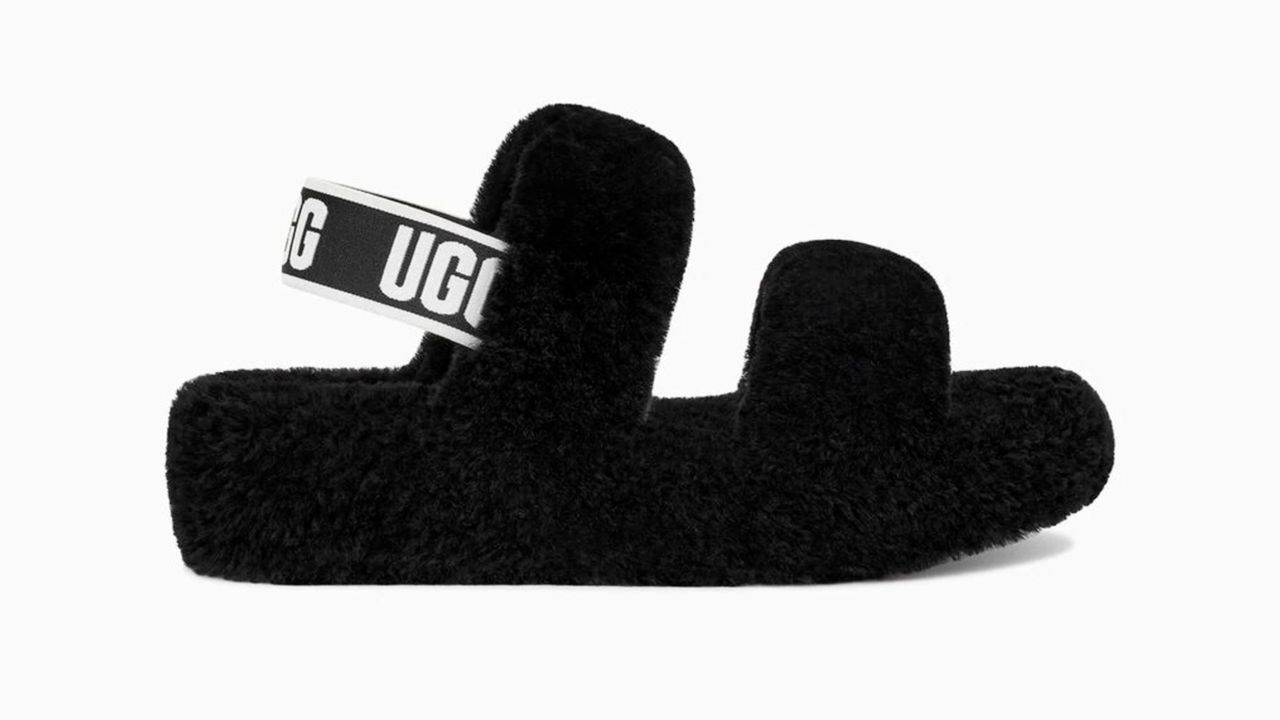 We all know how comfy UGG boots are and their slippers are next level when it comes to toastiness. Their collection is full to the brim of fun and playful designs in an array of colorways, from more muted tones to vibrant pinks and rainbow hues that are guaranteed to make a statement. Crafted from their signature sheepskin, sliding into a pair of their slippers feels like stepping on a cloud or having your feet sit inside the best pillows all day long.
UGG slippers—Fashion editor's picks
---
---
---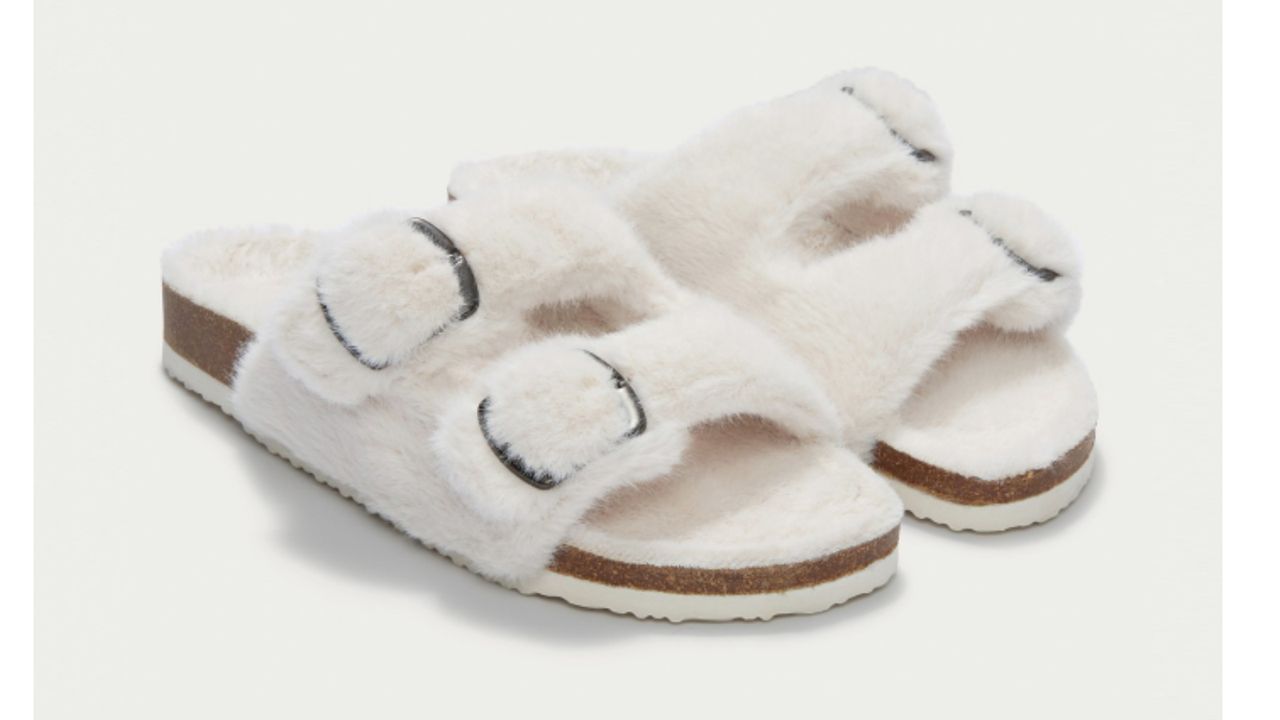 The White Company is known for its timeless understated style and they are absolute pros when it comes to products you can really indulge in. Whether it's their cozy dressing gowns or their sophisticated nightwear, it's luxe loungewear at its finest. White Company slippers are no different. From hotel-inspired waffle slippers to fuzzy sliders, all in a chic muted color palette, their range is a real fancy treat. Pick up one of the best scented candles from their range too for the ultimate, cozy night-in.
The White Company Slippers—Fashion editor's picks
---
---
---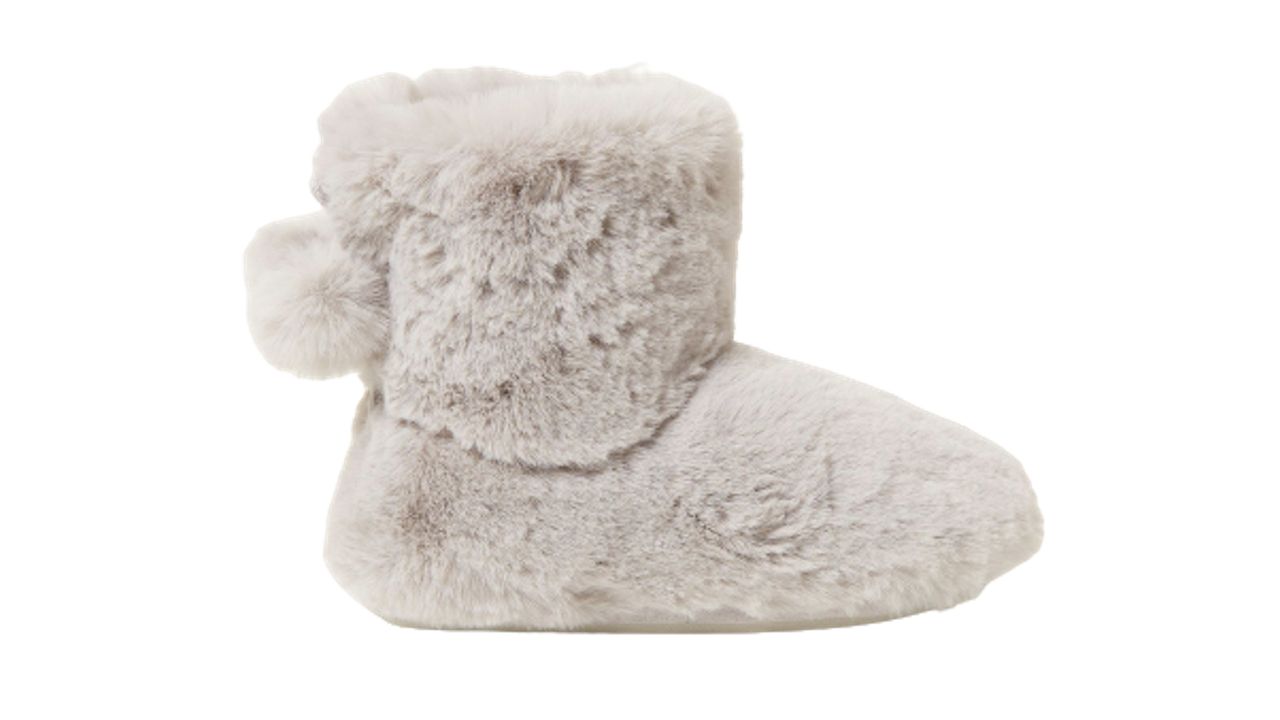 If you're after that fleecy pajamas and fluffy boot slippers aesthetic then FatFace is your one-stop-shop. Their slipper offering is seriously cozy, like snuggling up under one of the best weighted blankets. Pick from printed slipper boots and fluffy mules and expect to see lots of cute designs as well (we're looking at you, mouse slippers!).
FatFace slippers—Fashion editor's picks
---
---
---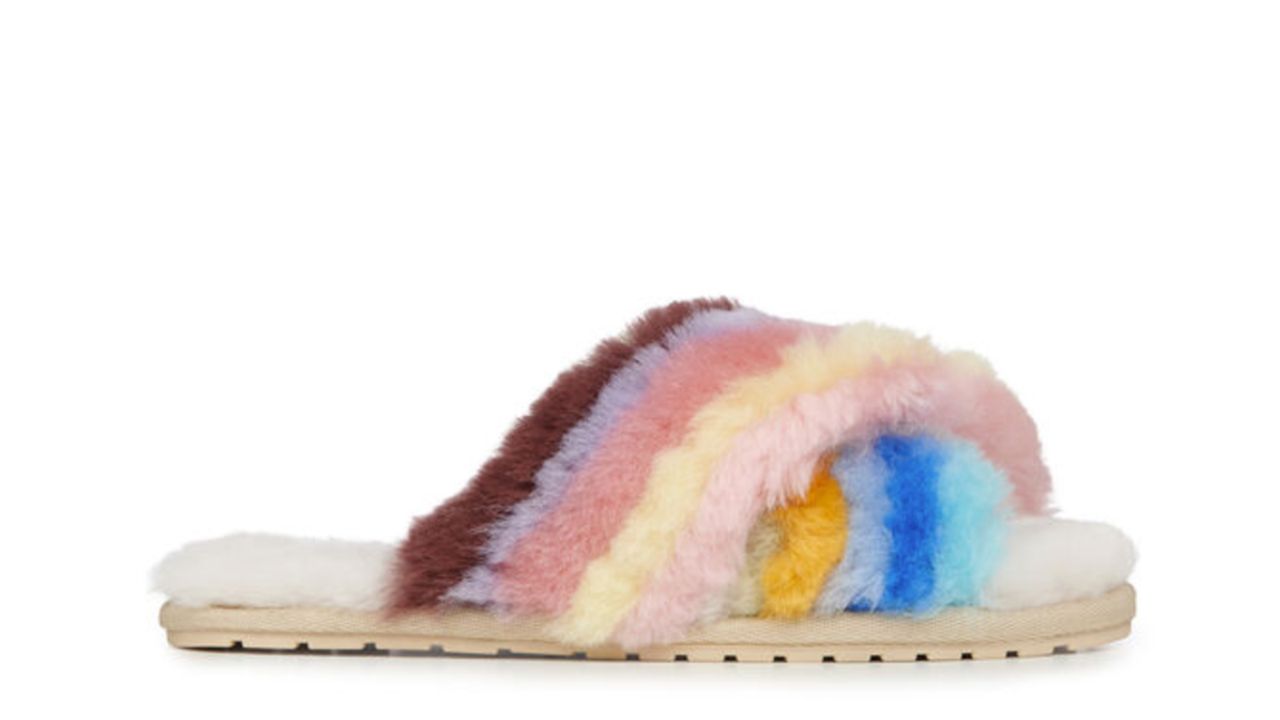 Sustainable slippers that are delightfully snug too? Yes please! As a sustainable fashion brand, Emu Australia's aim is to use the best natural materials that are recyclable, reusable and biodegradable. Their range is crafted using products such as Australian sheepskin and Merino wool which are not only natural, but incredibly soft on the skin too. Long-lasting, their slippers mould to your feet over time for the perfect fit.
Emu Australia Slippers—Fashion editor's picks
---
---
---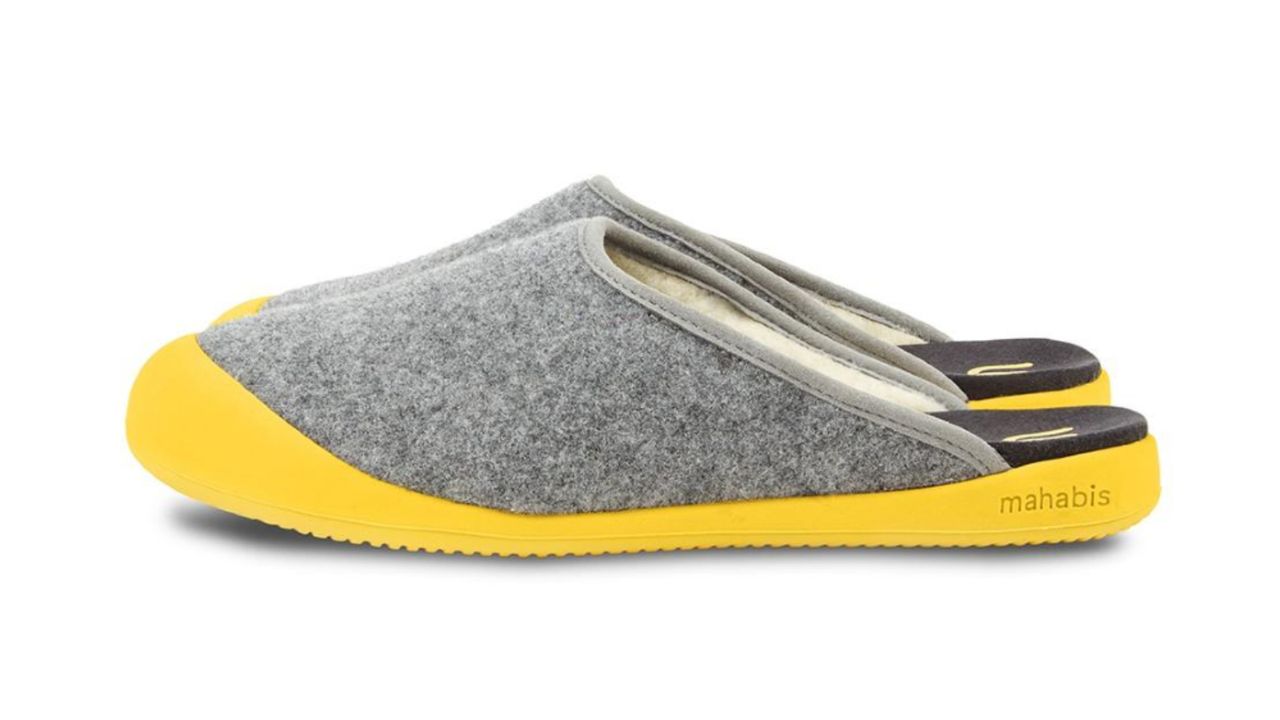 Minimal designs with maximum comfort is Mahabis' ethos and if you've yet to treat your feet to a pair of their slippers, now is your chance. Their wool lined slippers keep the warm in and the cold out and the breathable styles are flexible; moulding and supporting your feet as you move. One for those who love a more minimalist wardrobe, their hybrid soles tick that indoor-outdoor box too. Top quality simple styles that will last, they are an investment piece you won't regret.
Mahabis slippers—Fashion editor's picks
---
---
---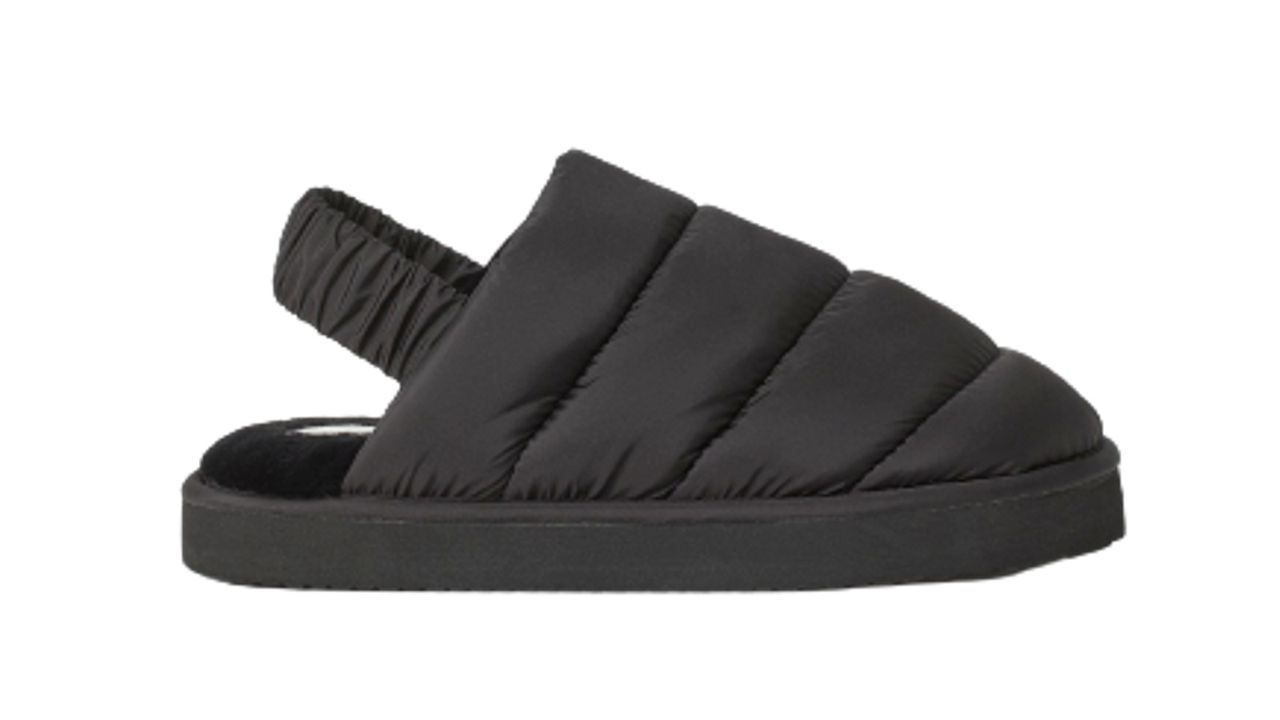 H&M is one of our favorite stores for everything, from the best t-shirts for women to show-stopping frocks, so it's no surprise we've stumbled across some stylish slippers there too. As well as classic fluffy styles, they also have some statement-making quilted slippers which are bang on-trend. A bargain buy to add to your collection.
H&M slippers—Fashion editor's picks
---
---
---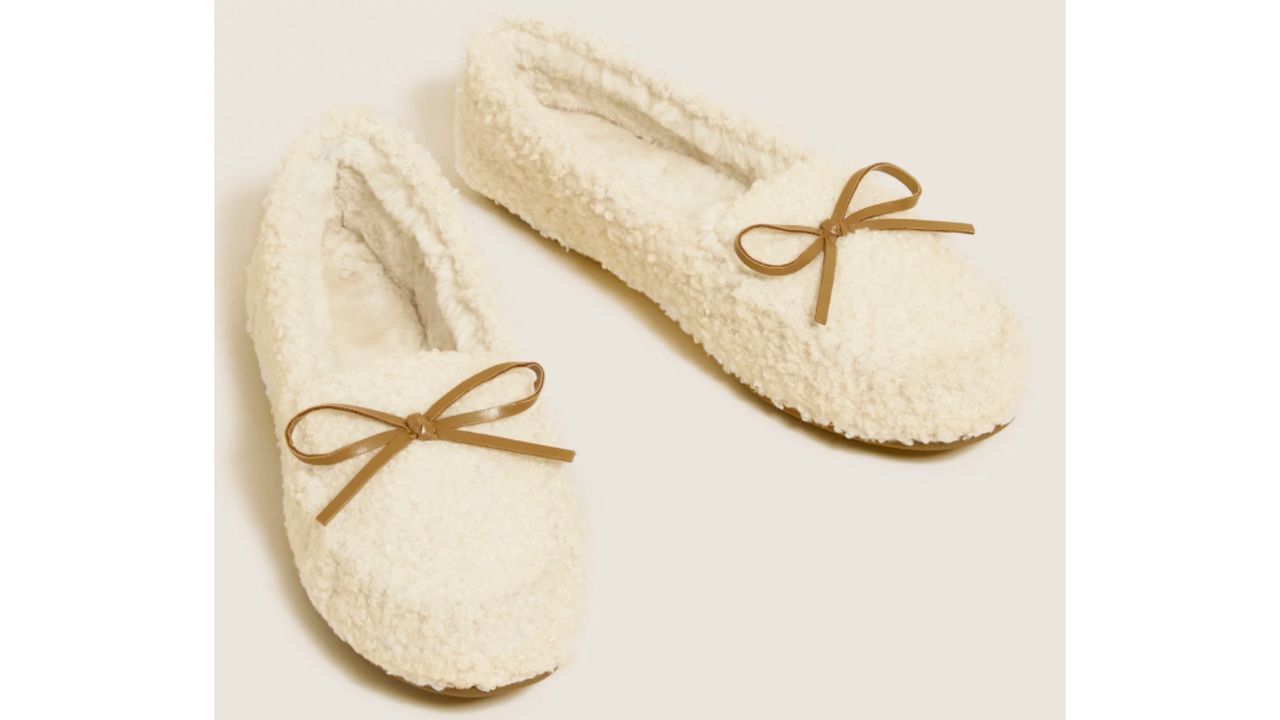 When it comes to the best British clothing brands, you can't beat M&S and we love finding a chic pair of their slippers in our stocking during the festive season. Whether you want a traditional moccasin style or a playful printed pair, you'll be spoilt for choice with their cozy collection. While we're at it, we might have to bag ourselves some matching Christmas pyjamas too...
M&S slippers—Fashion editor's picks
---
---
---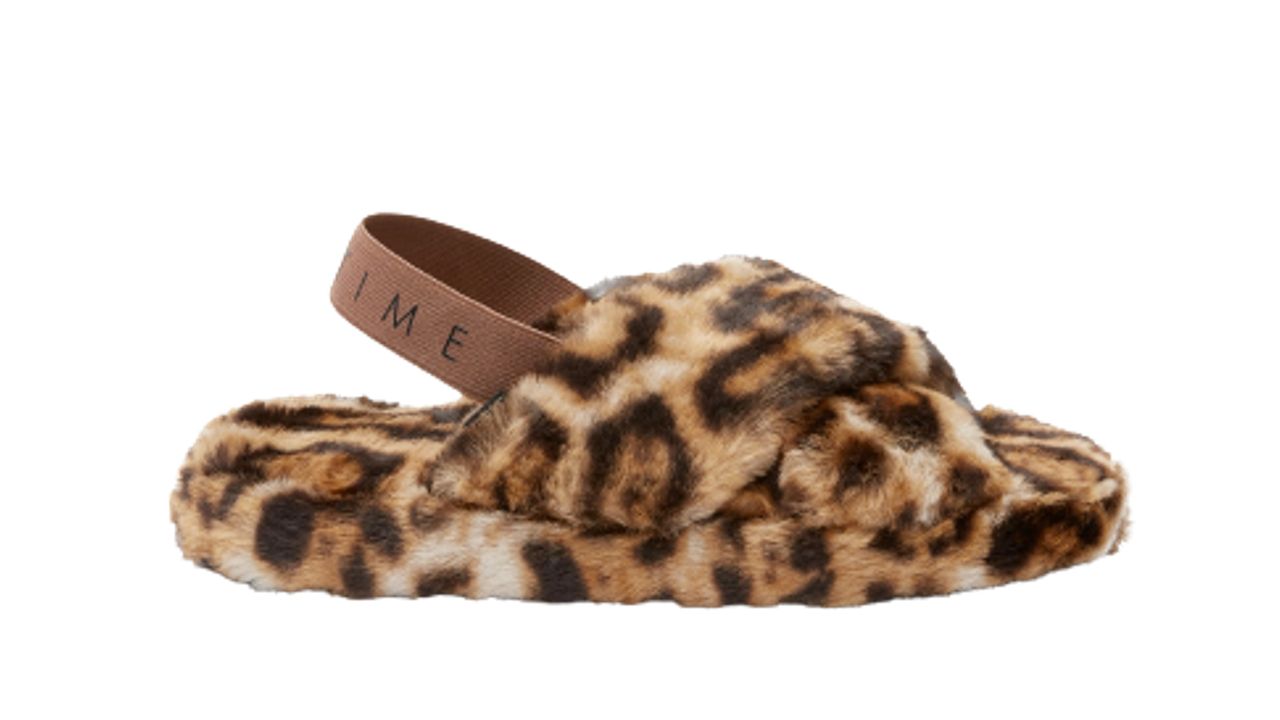 It's safe to say that you'll be spoilt for choice if you shop for your slippers at Next. From cozy boots and cute ballerinas to mules and faux-fur footwear, we're positive that you'll find something you like from the range—plus you get to support the British high street. Whether you're looking for the best Christmas gifts for her or a treat for yourself, they really do have everything covered, all at purse-friendly prices too.
Next slippers—Fashion Editor's picks
---
---
---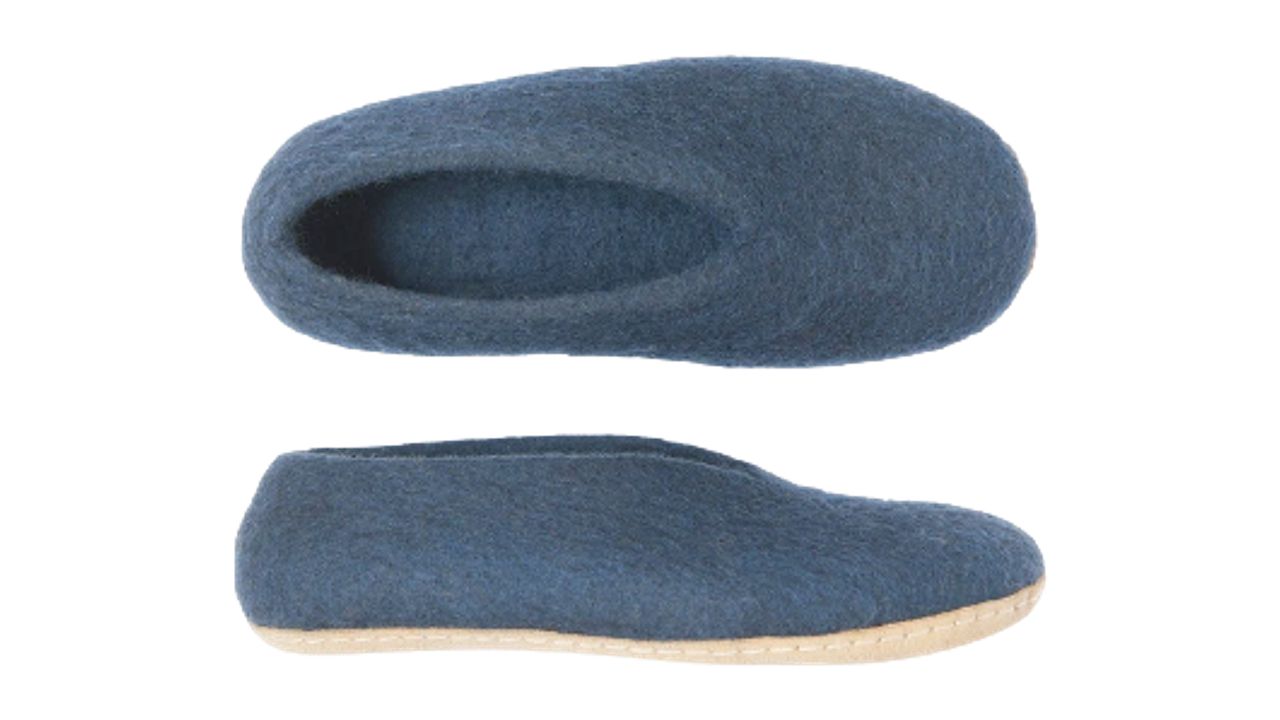 Whilst the designs are modern, Toast pieces are timeless. Each slipper has an origin story so you know exactly where and how it's made. For example, their v-front style are made in a small factory in Nepal that positively follows fair-trade principles. The wool is laid out to dry on the roof of the factory with a view of the Himalayan mountain range behind. The wool is then carded, teased apart, and felted by hand! Lots of them can be adjusted and they also stock a few house names like Birkenstock.
Toast slippers—Fashion Editor's picks
---
---
---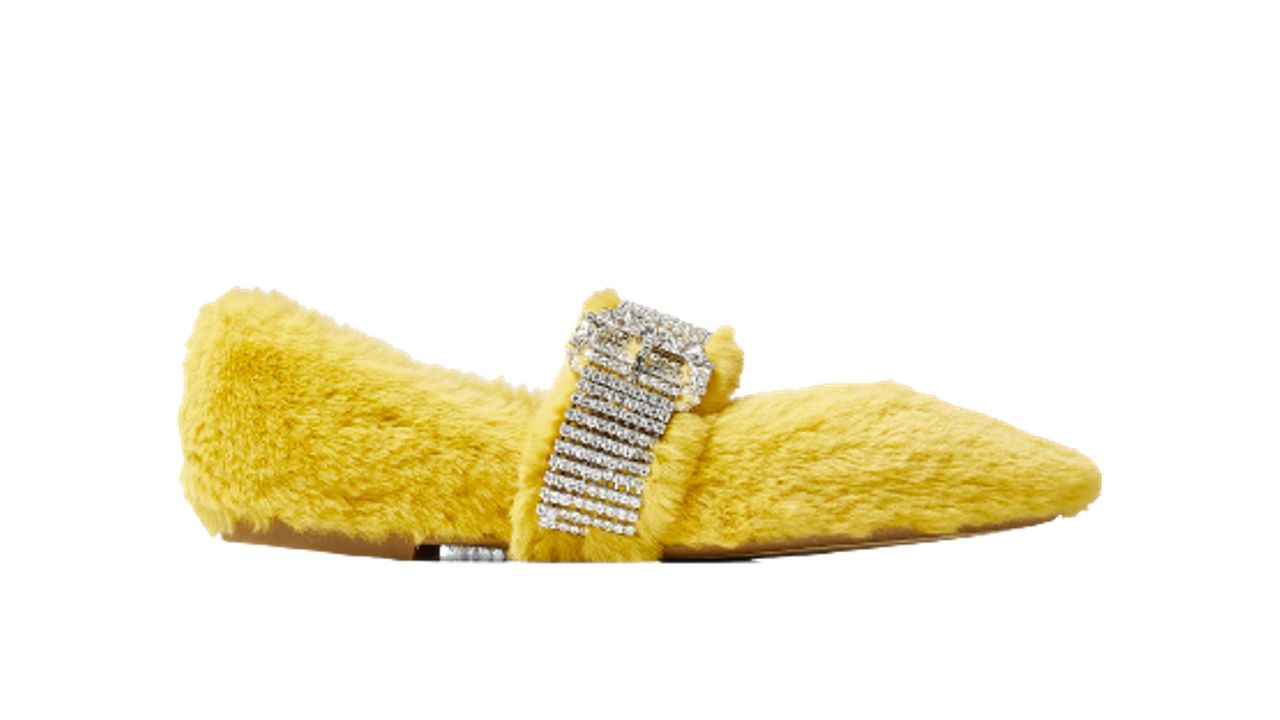 We all know Jimmy Choo for their luxury stilettos, loved by the rich, famous, and Carrie Bradshaw, but did you know that they also do dreamy slippers too? In true JC fashion, most of the styles are embellished with delicate pearls and crystals. So, if you're looking for something with added pizzazz to go with your Christmas party outfit, these are the slippers made for you.
Jimmy Choo slippers—Fashion Editor's picks
---
---
---
What type of slipper should I get?
Mules: Mules have no backs to them so are easy to slip on and off without having to bend down. A good option if your feet get too hot in full-on slippers but may not be as sturdy as some.
Boots: Boot slippers are perfect for when temperatures drop as they come up around mid-calf so will keep you seriously toasty. Look for rubber soles if you want them to keep their shape over time.
Pumps: Like ballet shoes but fluffier, these can be more secure than a mule but are often lighter so may not be as warm in the depths of winter.
Sliders: A sandal-slipper hybrid these are backless and have an open toe to allow more breathability. They have one or two straps across the top of the foot. A good all-year-round option that's bang on-trend.
Charlie is the Acting Deputy Fashion Editor across multiple women's magazines and also a freelance fashion, beauty and lifestyle editor.
She bagged her first magazine job in 2009 and has previously written for titles including Woman & Home, Closer and Dare. Over the years Charlie has embraced anything that was thrown at her from styling celebrities to testing out the best jeans on the high street to writing about must-have beauty buys.
With a weakness for a printed midi dress, Charlie is on a mission to shop more sustainably and loves finding new ethical brands and second-hand buys. You can follow her on Instagram @fashionabell_