Natural makeup looks: how to nail a fresh, no-makeup makeup finish in minutes
Achieve barely-there natural makeup looks, from flawless skin to super-full eyebrows, with little to no fuss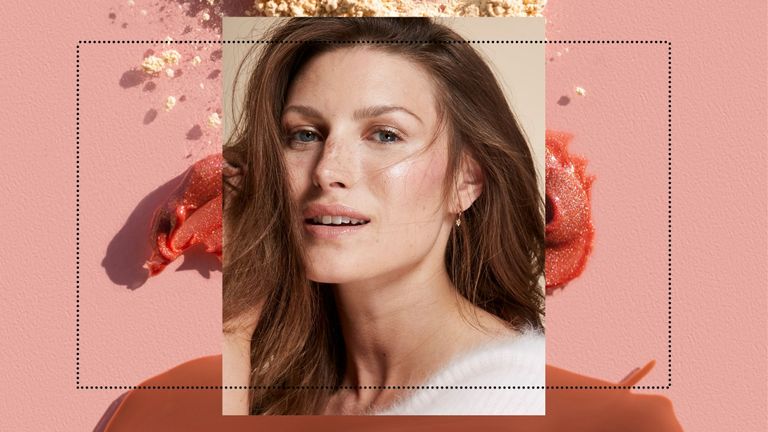 (Image credit: Future)
Your skin but better—we've heard a lot of buzz around natural makeup looks, or what is known as the "YSBB" face these days, with no-makeup makeup having been quite the norm as of late. With low maintenance beauty trending and a heightened focus on self-care (with skincare being a higher priority for most), many of us are turning to more subtle cosmetics for inspiration to get ready for the Stuff of Life: From virtual morning meetings to looking presentable as you run those errands, to even a bit of polishing up for a nice evening out, an au naturel finish that's low-effort yet high-impact has been in much demand.
The good news? We've all got the perfect canvass to start with. The beauty of a barely-there face is that all it takes is a minimal amount of product (we promise!) to achieve a flattering end result. Whether it's picking up the best foundation for your skin type or switching out from a powder to a cream blush instead, nailing that no-makeup makeup vibe is all about the best products and the right techniques—and tying together both, ideally, all in 10 minutes or less.
From glowing skin to super-full eyebrows, we've pulled together the top natural makeup looks and star products we're loving at the moment, as well as a few expert tips to ace the YSBB face in a flash.
How to achieve natural makeup looks
When it comes to a barely-there face, there are a few tenets widely considered to be standard practice:
See-through skin: The first thing you notice with an au naturel look? How fresh and "undone" the complexion is. Sticking to lighter-wear foundations or even just tinted moisturizer can be a smart choice.
Brushed-up brows: Visible texture with brows is that sweet spot between groomed and natural. The trend currently favored by models-off-duty and purveyors of no-makeup makeup everywhere, these boyish brows tend to have a bit of a thicker, bushier quality to them easily faked by brushing them up after filling them in.
Monochromatic color: Playing within the same color family (roses with pinks, peaches with corals, bricks with nudes) for lips and cheeks gives a clean, pulled-together vibe and bonus, can even lend a faux tan effect—just the thing when gunning for a just-spent-a few-days-in-St. Barths glow.
Natural makeup looks for beginners
It's a well-known fact that so-called no-makeup makeup can often take more time, effort, and products to achieve than an obvious statement style like a bold red lip.
But just because there's a bit of a knack to getting natural makeup looks right, that's not to say it's only professionals or those with serious makeup skills who can pull it off. With some clever products and tips from the experts, making a face of makeup appear subtle and flattering can become second nature to anyone. Here are the cornerstone products for a minimalist yet flawless face:
1. Sheer foundation
"Lighten up your base for a natural look" is a beauty cliché, but it makes sense: Some of the most sophisticated bases out there are the sheer ones combining pigment with skincare, and not that many women truly need full coverage anyway.
If you have reasonably good skin with the occasional tone anomaly that you'd like to cover—pigmentation or rosacea, for example—try a fresh, sheer foundation and spot-treat with a heavy-duty concealer only where needed. The buzzphrase to remember: targeted, breathable coverage.
---
---
2. Brow powder
It will come as no surprise to hear eyebrows are one of the most important aspects of natural makeup looks. With microblading, brow laminating, and brow tinting all on the rise, it's tempting to want to find an at-home DIY option. Most women use pencils and gels for easy brow grooming, but you may just be converted by powder formulations. They give soft definition so you can avoid that scary Sharpie look, plus your filled-in arches sit nicely all day without flaking or going gunky.
---
---
3. Warm eye crayons
Eye crayons are everywhere, and no wonder: They're fun, portable, and require no skill whatsoever—just draw along your upper lid, smudge a bit depending on the look you want, and that's that. The textures vary considerably, from sheer and sheeny to a more opaque rock 'n roll vibe, so there's truly something for everyone. For natural makeup looks, though, we're particularly smitten with warmer neutrals, as they efficiently brighten up the eye area with a few dabs.
---
---
4. Peachy-pink blush
The age-old adage is true: The most foolproof cheek color is your natural flush. Cream formulations blended outwards along the cheekbones definitely give you a bit of a dewy highlight as well. When unsure, however, a powder blush lightly strobed on the cheeks with a slight extension towards the temples (a technique called "draping" that's a throwback from the '80s, believe it or not, but thankfully much more subtle this time around) is just as pretty.
---
---
5. Rosy lip color
The lip trend pendulum has swung from high-maintenance mattes in the past to (thankfully) easy-wearing glosses and stains—great news for everyone who'd loves natural makeup looks and would rather not check how their lipstick looks on the back of their knife 16 times during dinner.
Natural makeup looks call for lip finishes that can vary with preference. But whether you choose a formula that's juicy like a gloss, creamy like a classic lipstick, or budge-proof like a stain, keep it in the rosy color family closest to your natural lip pigment to stick to a neutral feel.
---
---
6. Fluffy lashes
Looking for the best mascara for natural makeup looks? It's a subjective and highly personal decision, but in terms of what's happening in the market, the arms race for bigger, faker-looking formulas is over, and there's a refreshing focus on lash health and subtle flutter.
Tube mascara formulas are well worth considering: They work by coating lashes in polymer films rather than loading on wax and pigment. Once set, those filmy tubes are completely smudge-resistant until you wash them off with warm water. The only downside is they can't deliver the bulk and volume of traditional formulas. But seeing as subtle is what we're going for here, it's a win-win!
---
---