The Best Bronzers For A Sun-Kissed Glow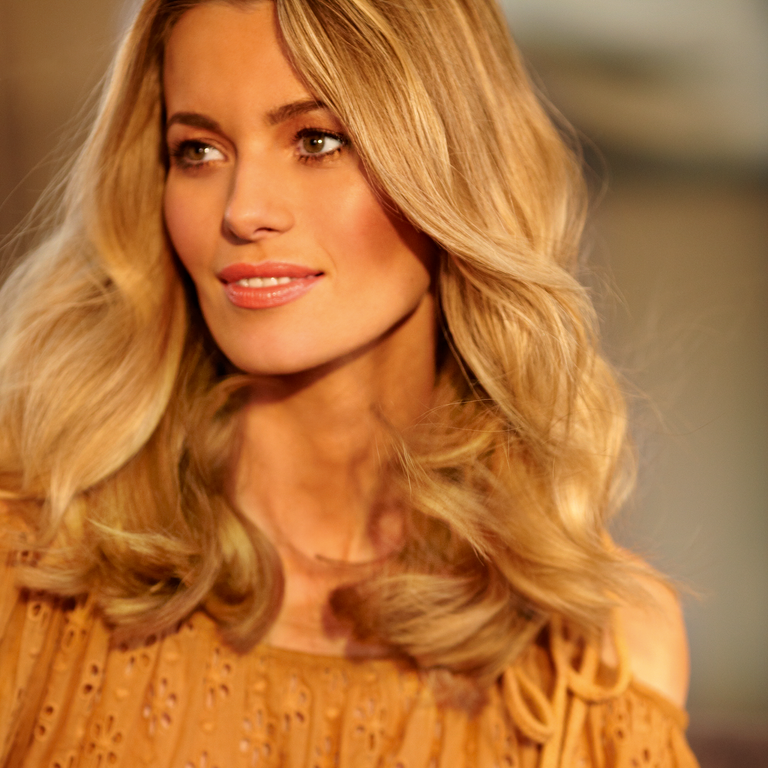 Get gorgeously glowing and beautifully bronzed with our favourite bronzers
Get your bronzer right and everything looks better - cheekbones more defined, tired skin warmed right up, strange veins or redness covered. It's makeup's cherry on top, but one that we often worry about too - will it streak or cake or make me look like I've been competing in Tough Mudder? Not with this selection of beauties, promise.
But, first things first, how do you go about picking the perfect shade of bronzer? It all comes down to your skin tone and the kind of finish you want. If your skin is fair, opt for cool-toned hues that err on the ashy side, while golden-based bronzers are a beautiful match for olive and dark skin tones. If you're confident enough to contour be sure to pick a bronzer that's entirely matte. Like it or not, the shadows you're attempting to mimic shouldn't sparkle.
The second big question: should you use a cream, powder or liquid bronzer? bareMinerals International Makeup Artist Sarah-Jane Froom has broken this down. "As a general rule, powder bronzers can work really well on oilier skin types while normal and dry skin might be better suited to a cream or liquid.
Sarah-Jane adds "you must also think about the base you are using, noting that your bronzer should work in harmony with your foundation, BB or CC cream. If you're wearing a cream or liquid bronzer, it will melt beautifully into light, silky bases of the same texture, while bronzing powders will sit particularly well with a higher-pigment matte or powder foundation.
Now that you know what to look for in your bronzer, click through to browse our selection of the best. Glowing skin is just a sweep and a buff away...
Rimmel Natural Bronzer, £5.99
A bronzer that won't break the bank and lives up to the natural looking claim in its name? No wonder Rimmel's lightweight powder is such a crowd-pleaser. Start with a little at first to gently warm up your complexion, then build it up under cheekbones for subtle definition. Buy Rimmel Natural Bronzer, £5.99 at Boots.com
Vita Liberata Trystal Minerals, £35
Another genius product from the innovative tanning brand. This loose powder comes in two shades, and when dusted on gives instant bronzing gratification, but then the really clever bit happens. The formula contains self-tanning agent DHA, meaning when you take your make-up off at the end of the day you've a nice gradual glow has developed underneath. It'll stick around for a couple of days, or longer if you top up every now and then. Buy Vita Liberata Trystal Minerals, £35, at VitaLiberata.co.uk
Hourglass Ambient Bronzer in Luminous Bronze, £45
One of those products that looks so glamorous in the compact you almost don't want to use it - but dig in you must, because this looks even better on skin. The shade is warm with coppery flecks so would suit olive and deep skin tones beautifully. Swirl a brush around to pick up both the bronze and highlighting shade then sweep up cheeks and over the centre of your nose. Buy Hourglass Ambient Bronzer in Luminous Bronze, £45, at SpaceNK.com
NARS Laguna Bronzer, £29
Probably NARS' second most famous product (after Orgasm, naturally) this matte bronzer looks a good deal darker in the compact than on an actual face. This means fair-skinned users need not worry, and, in fact the colour somehow manages to suit everyone, from Celtic pale to deepest black, The finish has the tiniest amount of iridescence, invisible to the naked eye - no sparkle here- but enough to make skin look dewy and fresh rather than muddy and matte. Buy NARS Laguna Bronzer, £29 from Narscosmetics.co.uk
Benefit Hoola Bronzer, £23.50
Cult for a reason, this box of powder holds a pure matte pigment and a soft-bristled brush, which is just the right long, thin shape to chisel in those cheekbones. Nowhere near orange, it's an everyday bronzer that's got a cool finish as pretty in winter as it is in summer. Buy Benefit Hoola Bronzer, £23.50 at Amazon.co.uk
St Tropez Powder Bronzer, £20.50
Leave it to top self-tanning brand St. Tropez to create the most perfect matte bronzer; a dusty, tawny powder that makes skin look instantly more polished. With not a hint of shimmer in sight, a slight rust tone mimics the hue you would naturally tan, making for a believable dose of glow wherever you sweep it on.
Perricone MD No Bronzer Bronzer, £29
Bronzing skin with a liquid doesn't have to be nerve-racking (streaks, agh) as proved by this ultra blendable tanning tint by Perricone MD. Water-light, it can be applied for all-over warmth (we like adding a drop to our face cream), or placed strategicall, in cheekbone shadows and under the jawline for definition. Buy Perricone MD No Bronzer Bronzer, £29, at Perriconemd.co.uk
BareMinerals Ready Bronzer, £24
Its no exaggeration to say Bare Minerals routinely nails complexion products, and this bronzing powder is on a par with the perfection of the original mineral foundations. Available in three shades it boasts anti-ageing benefits thanks to a dose of antioxidants and cold-pressed carrot oil in the formula. Throw in how easily the pigments buff into skin and you really can't go wrong. Buy BareMinerals Ready Bronzer, £24, at Amazon.co.uk
Tom Ford The Ultimate Bronzer in Terra, £72
Has bronzer even been this luxurious? Add to your Tom Ford collection (or start one now) with The Ultimate Bronzer, an enormous gleaming white and gold compact, packed with the silkiest, most finely-milled bronzing powder er ever did test. The large surface area makes this perfect for body as well as face bronzing, and you'll get serious kudos from other beauty buffs every time you pull it out in public. Buy Tom Ford The Ultimate Bronzer in Terra, £72 at Selfridges.com
Stila Stay All Day 10-in-1 HD Illuminating Beauty Balm SPF 30, £26
Combine your summer makeup routine with your skincare by adding the Stila Stay All Day 10-in-1 HD Bronzing Beauty Balm SPF 30 to your morning ritual. Unlike a powder bronzer, this liquid version slides over skin quickly with no caking and hides imperfections for a flawless summer glow that lasts. Buy Atila Star All Day 10-in-1 Illuminating Beauty Balm for £26
Chanel LES BEIGES Healthy Glow Sheer Powder SPF 15, £44.80
If you have fair skin, or want to bronze on a normal afternoon (rather than holiday) opt for something that will give you a sunkissed look, rather than a tropical glow. Chanel's LES BEIGES Healthy Glow Sheer Powder SPF 15 will do exactly that, enhancing your natural skintone to create the look of summer days spent outdoors. Chanel LES BEIGES Healthy Glow Sheer Powder SPF 15, £44.80 at Amazon.co.uk