The best face moisturizers to hydrate, soften, and support your skin
Find the best face moisturizer and everything else will follow—these are our ultimate skin-hydrating picks
Included in this guide:
1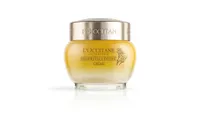 L'Occitane
Immortelle Divine Cream
2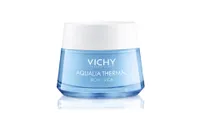 Vichy
Aqualia Thermal Rich Moisturizer
3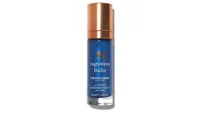 Augustinus
Bader The Rich Cream
4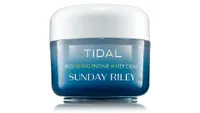 Sunday
Riley Tidal
5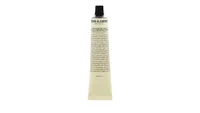 Grown
Alchemist Hydra Repair Day Cream
6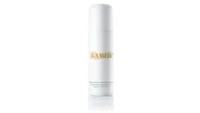 La
Mer The Moisturizing Matte Lotion
7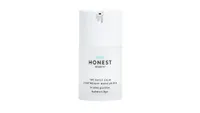 Honest
Beauty The Daily Calm Lightweight Moisturizer
8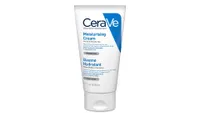 CeraVe
Moisturising Cream
9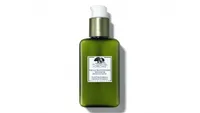 Dr.
Andrew Weil For Origins Mega-Mushroom Fortifying Emulsion
10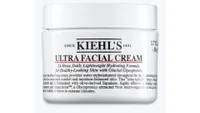 Kiehl's
Ultra Facial Cream
11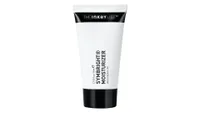 THE
INKEY LIST Symbright Moisturizer
12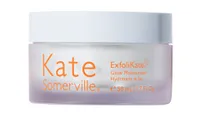 Kate
Somerville Exfolikate Glow Moisturizer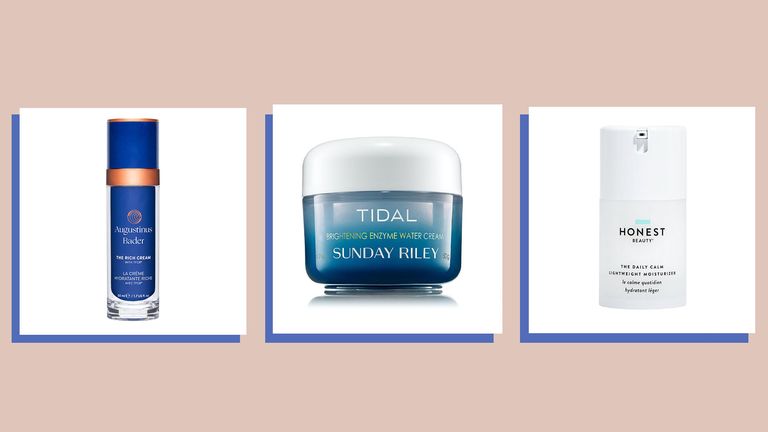 (Image credit: Future)
The best face moisturizer can do a lot of things for your skin: it can hydrate (obviously), it can make tight skin feel comfortable, soften rough texture, and plump up lines from within. Depending on the ingredients and who it's aimed at, your face cream can also help rebalance oil production, fortify your skin barrier, gently improve tone, and soothe sensitivity.
That said, there are also a lot of things that even the very best face moisturizers can not do. They are not active treatments that do heavy lifting in your skincare routine—that job belongs to things such as skincare acids, the best retinol creams and the best Vitamin C serums. Also, despite some claims, your moisturizer will not eradicate wrinkles, firm skin, shift pigmentation, or drastically overhaul skin texture. That simply isn't the job of a moisturizer.
Hopefully this little reality check hasn't proven too disheartening, because actually, there's nothing wrong with a gentle product. It's this softly-softly approach that makes face creams, fluids and water-gels one of the most universal skin essentials around. Young, old, male, female—chances are, if you use only one product it's a moisturizer, which makes finding the best moisturizer for your skin type as essential as finding the best jeans for your wardrobe. And naturally, as moisturizers are so popular, there are as many options on the market are there consumers looking for their perfect face hydrator. That's where this guide comes in.
We've run the gamut of the beauty industry's face moisturizer options, from ultra-rich crèmes to fresh water gels and silky fluids. Each product in this list has earned its place after extensive research, interrogation of ingredients, and all-important trying and testing to see how it feels and behaves on the skin.
How to pick the best face moisturizer for you
Generally speaking, face moisturizers fall into three different categories; emollients, humectants, and occlusives. It's worth familiarizing yourself with these distinctions, as each gives a clue as to how the face moisturizer will feel on your skin, and therefore if it is likely to suit you.
Bear in mind these categories of moisturizer are not mutually exclusive, so a product with humectant ingredients can also contain emollients, occlusives, or a combination of all three. But, by understanding how each works, you will be far better equipped to decode those often-confusing ingredients lists on the back of your face moisturizer and make smart choices for your skin.
Emollients: These ingredients reinforce depleted areas within the skin with a cushiony, softening layer. Emollients can be oil-, water-, lipid- or butter-based, and work to replenish and condition skin, helping it hold onto natural moisture. This makes them a great choice for normal to dry skin types, as well as dehydrated skins that lack water. Very oily skin may find some emollients a bit rich, although textures can vary. Emollients to look out for include shea butter, ceramides, squalane, and coconut oil.
Humectants: These ingredients increase hydration by drawing water into the skin from the atmosphere and holding onto it. This helps make tight skin feel more comfortable, as well as appearing more plump and juicy. Humectants are a great moisturizer for any skin type but work particularly well with oily or combination skin as they hold hydration within the skin, rather than creating a heavy layer on top of it. The most well-regarded humectant is hyaluronic acid, but glycerin, aloe vera, and lactic acid are also members of the humectant club.
Occlusives: Of these three types of moisturizing ingredients, occlusives are generally the thickest in texture. They create a rich layer of moisture on top of the skin that prevents epidermal water loss, which not only makes skin feel comfortable and soft but can also protect a depleted barrier from external irritants. Naturally, occlusives' heavier feel means congested or breakout-prone skin isn't likely to love being smothered in one, but they are often a key ingredient in the best moisturizers for dry skin. Seek out beeswax, lanolin, silicones—such as dimethicone—and petroleum jelly.

Getting to know the three types of moisturizing ingredients is a great start when picking the best face moisturizer for you, but it's not the whole story. Budget will also be an important consideration, as will added ingredients—think gentle acids, vitamins, SPF, or soothing botanicals.
Of course, a lot comes down to texture, too. Face moisturizers are found in cream, gel, fluid, and oil form, and the right one for you is, ultimately, about personal preference. If you have very dehydrated skin, chances are you will enjoy the feeling of a rich cream more than someone with naturally oily skin, who will likely prefer a lighter and fresher texture.
Whether you have oily skin, are dehydration-prone, want to stick within a particular budget, or are looking to spend big, these are the best face moisturizers for every skin type and need.
The best face moisturizers, as selected by our experts
Best face moisturizers for dry skin
1. L'Occitane Immortelle Divine Cream
Best face moisturizer for dry skin overall
Specifications
RRP: $109/£79
Key ingredients: Immortelle super extract, evening primrose oil, glycerin base
Texture: Light cream
Reasons to buy
+Powerful botanical extracts+Elegant texture+Sustainably sourced
Reasons to avoid
-Not for tight budgets
There's a reason this silky yet nourishing cream keeps racking up w&h Beauty Awards (Best Moisturizer for Mature Skin in 2021, Best Night Cream in 2020, since you asked). It is hard to imagine anyone trying it and not immediately falling in love.
From a superficial perspective it's beyond beautiful, with its sunshiny yolk-yellow pot and Provence-in-the-summertime floral fragrance. From a skin-science perspective it packs a punch too, with star ingredient immortelle flower—in both extract and essential oil form—working as a powerful collagen and structure-booster, a protective antioxidant, and deep nourisher (thanks to natural omega oils). It's got a medium-rich feel that's silky, not claggy. It sinks in well, but you will feel it comforting and supporting the skin for hours after application.
This brand consistently proves its ethical and sustainable chops too, from ingredient sourcing to supporting its growers across the globe. Who doesn't love that? If you are on a very strict budget this might not suit. Otherwise, it's a total winner.
2. Vichy Aqualia Thermal Rich Moisturizer
Best budget face moisturizer for dry skin
Specifications
RRP: $28/£20
Key ingredients: Shea butter, mineralizing thermal water, glycerin
Texture: Rich cream
Reasons to buy
+Very hydrating +Good value +Simple, effective ingredients
Reasons to avoid
-Designed to moisturize only
It's an open secret in beauty that many products claiming to be the best face moisturizer over-promise and under-deliver. So it's heartening to see an honest face cream like this, which states clearly what it can do—namely, hydrate—and doing it well.
The ingredients list here is short and sweet, but packed with everything you might want for parched skin, including Vichy's signature quenching mineral water, emollient shea butter, and humectants hyaluronic acid and glycerin.
The texture is rich (without being suffocating) and feels like a replenishing drink of water for thirsty, dry skin. It sits nicely under makeup or over other skincare products, and the comfort it provides lasts well into the afternoon after being applied first thing. This is the kind of product you could use through any season, on any day, and know you can rely on it to quietly do its job. What more could you want from a face moisturizer?
3. Augustinus Bader The Rich Cream
Best luxury face moisturizer for dry skin
Specifications
RRP: $173/£125
Key ingredients: TFC8 Complex, evening primrose oil, antioxidants
Texture: Buttery cream
Reasons to buy
+High-tech formula+One-stop shop for skin+Excellent delivery system
Reasons to avoid
-Expensive
Hey, look—we did say this was the best luxury face moisturizer. But if the idea of spending upwards of £100 on a cream makes you go a bit twitchy, there are plenty of other recommendations for you here. If it makes you think, "ooh, that must be special, tell me more," you're spot on. There is something very special about Augustinus Bader's The Rich Cream.
This justly-hyped cream is unlike many face moisturizers, as it actually undertakes active work on things such as skin texture and tone. This comes down to the proprietary TCF8 complex, a 30-years-in-the-making combination of nutrient-dense botanicals, amino acids, and about 30 other elements from world-renowned scientist and regenerative medicine pioneer, Professor Bader. If the formula sounds complicated, that's because it is. All you need to worry about though is smoothing on the buttery cream and enjoying clinically-proven results on pores, pigmentation, and skin texture.
As well as its patented formula, this moisturizer includes replenishing natural oils—such as avocado and evening primrose—for a juicy, plumped-up feel. As you'd hope with this much technology, and this price tag, the sustainably-sourced ingredients are kept stable and active in a clever airless pump, which is also recyclable. Sure, The Rich Cream is as pricy as moisturizers come, but it's also a one-stop-shop that could streamline your skincare routine down to one cleanser and one cream, if that appeals.
Best face moisturizers for oily skin
4. Sunday Riley Tidal
Best face moisturizer for oily skin overall
Specifications
RRP: $83/£60
Key ingredients: Papaya enzymes, hyaluronic acid, floral seed extracts
Texture: Gel
Reasons to buy
+Refreshing texture+Hydration and exfoliation +Glow-boosting
Face moisturizer can be the trickiest element of skincare for oily skin. This is because so many are designed to leave behind a rich moisture layer, which is about as welcome to oilier types as a liberal basting in Crisp 'n Dry. Luckily, a relatively new category of water-based, ultra-light hydrators has really taken off, with Sunday Riley Tidal at the forefront.
As soon as you feel the texture you'll know why this is so great for combination or breakout prone skin; it's a light, wobbly jelly that's super cooling and fresh on the skin, glides over it and sinks in swiftly. The ingredients combine light humectants, such as hyaluronic acid, with gentle enzymatic exfoliants to clear dead cells from the skin's surface. A collection of botanical seed extracts not only provide natural antioxidant protection, but they also make Tidal smell incredible, which is always welcome.
Due to its slippery feel, a little goes a long way. You'll get plenty of playtime for massaging it in with fingers or, if you know how to use a face roller, one of those. It also leaves a lightly dewy finish that's just glowy enough without looking slick.
5. Grown Alchemist Hydra Repair Day Cream
Best budget face moisturizer for oily skin
Specifications
RRP: $43/£31
Key ingredients: Camellia, glycerin, aloe vera
Texture: Light cream
Reasons to buy
+Powerful natural extracts +Fluid texture+Hydrates without greasiness
Reasons to avoid
-Does contain oils
Ok, £31 isn't exactly a bargain-basement price for a face moisturizer but, considering this unusually large 65ml tube is absolutely packed with pure botanical extracts, it does represent excellent value for money.
The first thing you'll notice is the scent—a subtle-yet-appealing floral bouquet that comes not from added fragrance, but from a jam-packed roster of nourishing and protective botanicals. These include camellia, sweet orange, jojoba, and chamomile seed oils, which sit within a quenching base of water and aloe vera leaf extract.
While applying oils may seem counterintuitive for those with a natural overproduction of the stuff, it's a bit more complicated than that. Providing you get on with the texture—which in this case is light, fluid, and non-greasy—using skincare with high-quality non-comedogenic oils can actually help regulate natural sebum production. Lovely texture and lightly dewy finish aside, this Australian-made cream is handily portable, gender-neutral in its painterly tube, and boasts a formula focused on naturals and skin health, rather than 'fixing wrinkles.' And we love that.
6. La Mer The Moisturizing Matte Lotion
Best luxury face moisturizer for oily skin
Specifications
RRP: $249/£180
Key ingredients: Miracle broth, algae, hyaluronic acid
Texture: Gel-lotion
Reasons to buy
+Deeply replenishes skin+Refreshing texture+Luxurious experience
It's a rare person who tries the original Crème de la Mer and thinks, "nah, not a fan." If you do happen to be one of these unicorns, was it because you found the texture a bit heavy? That's certainly one of the only criticisms we've heard of La Mer's iconic moisturizer and, if it's one you can relate to, this clever mattifying version could turn things around.
As the name suggests, The Moisturizing Matte Lotion has a refreshing, fluid texture. Contained within it are encapsulated moisture spheres, with a kelp-powder-and-sea-mineral coating. This sophisticated technology both hydrates deeper layers of the skin and gently mattifies its surface, which is pretty unusual, and will be supremely welcome for oily types. Naturally, the formula also contains the brand's famed Miracle Broth, a legendary complex that's packed with potent sea-sourced nutrients to hydrate, replenish, and strengthen your skin's natural defenses against environmental damage and irritants.
This is La Mer, so it's no great surprise that the whole experience of using it is pretty dreamy. You'll love the chic pump bottle, elegant texture, subtle, sophisticated scent, and how beautifully taken care of your skin feels. One for the wishlist.
Best face moisturizers for sensitive skin
7. Honest Beauty The Daily Calm Lightweight Moisturizer
Best face moisturizer for sensitive skin overall
Specifications
RRP: $48/£35
Key ingredients: Phyto lipid complex, hyaluronic acid, jojoba esters
Texture: Lotion
Reasons to buy
+Light texture+Soothing ingredients +User-friendly packaging
Reasons to avoid
-May be too occlusive-feeling for some
Picking moisturizer for sensitive skin often means honing in on what's been left out, rather than what's included; Honest Beauty The Daily Calm Lightweight Moisturizer passes the exclusion test with honors. That's because every product from this brand is made without ingredients on their no list (which is 2,500 items strong, FYI). In the case of this particular cream, that means no parabens, phthalates, dyes or fragrances, as well as an absence of other irritants you might wish to avoid.
In terms of what is included, the hydration comes in a mix of humectant hyaluronic acid, and an emollient lipid complex that helps rebuild a stressed, weakened skin barrier. This makes the texture a bit of an anomaly, in that it's light and spreadable initially, but sets down into something a little bit richer. It also means you get a double whammy of moisture-binding within the skin, and a cushiony layer on its surface, which will be particularly welcome to anyone with very dry skin or conditions that cause rough, flaky patches. In fact, this moisturizer has been recognized by the National Eczema Association accordingly.
Those who prefer pump bottles to jars will adore the clean, airless packaging that dispenses the perfect amount for your face and neck every time. Thanks to that moisture layer, it may take a minute more to sink in than other lightweight creams we've tried but, on the flip side, that means it works like a plumping primer under makeup, which is worth waiting for.
8. CeraVe Moisturising Cream
Best budget face moisturizer for sensitive skin
Specifications
RRP: $12/£9
Key ingredients: Ceramides, hyaluronic acid
Texture: Rich cream
Reasons to buy
+Excellent price+Simple and effective+Mix of hydrators
Reasons to avoid
-Lacks glamor
You might be familiar with CeraVe Hydrating Cleanser and the brand's cult skin smoothing salicylic acid cream, but this slightly under-the-radar face moisturizer deserves your attention too.
As with everything CeraVe creates, the formula is centered around ceramides. This emollient ingredient rebuilds natural ceramide stores within the skin, which helps build a strong barrier to prevent water from getting out and irritants from getting in. This particular cream contains three forms of this gentle giant ingredient, plus we get good old hyaluronic acid to grab (and hold onto) moisture for hydration.
And that's your lot really. This is a perfect example of does-what-it-says-on-the-tin beauty; a traditionally textured cream that makes skin feel demonstrably comforted, without making promises it can't keep or containing anything that will irritate. Sure the tube might not be show-it-off-on-the-dressing-table glamorous, but if you had one knocking about in a drawer you'd come back to it again and again.
9. Dr. Andrew Weil For Origins Mega-Mushroom Fortifying Emulsion
Best fluid moisturizer for sensitive skin
Specifications
RRP: $53/£38
Key ingredients: Hyaluronic acid, fermented mushrooms
Texture: Light fluid
Reasons to buy
+High-tech natural ingredients+Weightless texture+Soothes and hydrates
Reasons to avoid
-May be too light for some
Haven't you heard? Mushrooms are the natural ingredient du jour in beauty, much-hyped for their skin soothing and restorative properties, which makes them a perfect ingredient for sensitive skin.
Origins' longstanding link-up with Integrative Medicine pioneer Dr Andrew Weil has been offering us high-tech mushroom formulas since long before it was cool, and this Fortifying Emulsion is an excellent example. It combines traditional emollients, such as squalane and jojoba, with chaga, cordyceps, and reishi mushrooms to soothe and strengthen the skin. The loose fluid texture feels pleasingly milky and calming when applied, especially to irritated or hot, rosacea-prone skin. Press it in—rather than rubbing—to ensure it absorbs rather than dribbling away.
Due to its texture this would probably suit normal, oily, or combination sensitive types over very dry, dehydrated ones. Otherwise, this a very impressive and easy to get along with 'shroom superstar
Best face moisturizers for other skin concerns
10. Kiehl's Ultra Facial Cream
Best face moisturizer for unpredictable skin
Specifications
RRP: $39/£28
Key ingredients: Squalane, apricot kernel oil
Texture: Silky cream
Reasons to buy
+Lasting hydration +Silky texture+Unfragranced
Reasons to avoid
-None, we love this
Skin type is a useful consideration when picking the best face moisturizer, but not everyone's complexion can be neatly categorized as dry or oily. If your face is mostly fairly well behaved, but occasionally gets caught up in a spot of congestion, dehydration, or reactive bother, you'd probably like a moisturizer that could cope with a bit of everything.
And guess what? Here it is! Kiehl's Ultra Facial Cream would be a truly useful moisturizer to have on standby, no matter who you are. It deeply hydrates with a blend of humectant hyaluronic acid, emollient olive-derived squalane, and occlusive polymers—all nicely balanced to tick off any moisturizing needs, without going too far in any one direction. It feels glorious—all slippery and glossy—and smells of nothing, because it's unfragranced (great news if your skin is having a sensitive moment).
Probably the best thing about this cream is its unobtrusive nature and ability to gel with just about any other product—skincare or makeup—happily working to hydrate, either alone or after five other steps. Basically this is the old friend you know you can bring anywhere, that'll get along with everyone, and have your back if anything goes wrong. Invite to your skincare party immediately.
11. THE INKEY LIST Symbright Moisturizer
Best face moisturizer for dull skin
Specifications
RRP: $15/£10.99
Key ingredients: Glycerin, fermented clary sage, kakadu plum
Texture: Gel-cream
Reasons to buy
+Excellent value+Boosts skin tone+Refreshing texture
Reasons to avoid
-Sharp smell
The INKEY List is known for taking on the big boys of beauty with its potent, active-packed treatment serums (including one of the best Vitamin C serums on the market). But how does it fare with a gentler moisturizing formula?
Very well indeed, actually. Forget the slightly dull-looking plastic tube, because what's inside is solid gold for hydration and skin-tone improvements. Ingredients-wise, we've got good old humectant glycerin, plus antioxidant-packed fermented clary sage, and kakadu plum extract, both of which work to combat pollution and UV-induced dullness. It may be that fermented botanical that lends this moisturizer a slight sharp tang on the nose although, for many, it will be far preferable to artificial perfume in a cream.
The cream itself is slippery and almost gel-like on the skin, which gives this a modern feel and leaves a light dewiness behind. Thanks to that fresh texture and environmental benefits, you could imagine using this on a hot day or holiday and that lightweight tube, while not glamorous, does make for easy portability.
12. Kate Somerville Exfolikate Glow Moisturizer
Best face moisturizer for rough-textured skin
Specifications
RRP: $80/£58
Key ingredients: Hyaluronic acid, glycolic and lactic acid, fruit enzymes
Texture: Lightweight cream
Reasons to buy
+Effective hydration+Powerful exfoliation+Lovely texture
Reasons to avoid
-Very potent as a daily cream
This moisturizer is very effective, which is not only why it made our list of the best face moisturizers, but also why it comes with a warning.
It's effective for hydrating the skin, with hyaluronic acid in a quenching water base, but it's also a very rigorous exfoliator, thanks to a combination of not one, but two alpha hydroxy acids, plus fruit enzymes. This merry band of skin-sloughers work together to shift dry old cells from the skin's surface, which immediately and noticeably boosts skin texture and glow—all great stuff.
Now the warning: personally, we wouldn't use anything exfoliating twice a day. There is a fine line between glowingly gorgeous and stripped and sensitized. That's not to say this hasn't been carefully formulated; it has a sensible balance between moisturizers and exfoliators but, even so, be cautious. In an ideal world, this would be your every second night cream, subbed in with something basic that's all about nourishment (from the list above, CeraVe would suit). Do that and your peachy, plumped-up, and smoothed-out skin will show you how happy it is that you went down the exfoliating moisturizer route.
As woman&home's Beauty Channel Editor, Fiona Mckim has tried more beauty products than she's had hot dinners and nothing makes her happier than raving about a brilliant find on womanandhome.com or her instagram grid (@fionamckim if you like hair experiments and cute shih-tzus)

Fiona joined woman&home as Assistant Beauty Editor in 2013, working under industry legend Jo GB, who taught her everything she needed to know (clue: learn about ingredients and employ extreme cynicism).
In a previous life, Fiona studied journalism back home in bonnie Scotland and honed her skills as a features writer at publications including Junior and Prima Baby, with a brief and terrifying stint on the showbiz pages of a tabloid newspaper in between. She's a skincare fanatic who can't resist adding an extra step to her routine, adores fragrance, has fun with makeup and never turns down the chance to test a new hair tool. Basically, she loves it all.

When not slathering herself in self tan or peering at a tiny ingredients list on a moisturiser, you'll probably find Fiona enjoying something to do with food - cooking it, eating it, cajoling her friends into trekking across London to try a hyped pop-up in a dirty car park.
Come to think of it, the hot dinners and beauty products are probably about even.