Which skincare night routine to follow in your 30s, 40s, 50s, and beyond
We asked skin experts to reveal the ideal skincare night routine, with products for every decade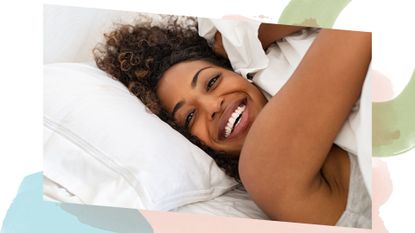 (Image credit: Future/Getty images)
In our youth, a skincare night routine probably consisted of a swipe of micellar and basic moisturizer. Real afficionados may have dabbled in serum or the odd exfoliation session, but any more than that probably seemed excessive.
Then along comes our fourth decade and with it, new priorities. Proper sleep beats a sticky-floored club, we'll spend a bit more on the 'good' olive oil (so life-enhancing) and our skincare routine becomes less of a chore and more of a self-care moment. And as it turns out, few moments are more crucial for your skin than the ones spent sleeping. "Overnight, skin becomes more permeable and therefore more responsive to the topical products applied," explains Dr. Jonquille Chantrey, cosmetic surgeon and international beauty lecturer. "It also loses more water through the epidermis which is why sometimes, a more potent cream is required."
Most of us have a general idea of what our skin likes, but as our skin is liable to change as the decades go by, it's a good idea to reassess now and then. If you want to nail down what skincare ingredients and product types constitute a great night regimen for your life stage, look no further. This expert guide has all the essential steps plus optional extras to customize your pre-bed ritual.
Why we need a separate skincare night routine
Cell turnover: When you doze off, your whole body kicks into repair mode, skin included. New cells are created, old ones are shed, excess fluid is drained, and toxins are broken down. The more help you give your skin to do this with active ingredients, the better.
Environmental factors: A nighttime skin routine doesn't need to factor in sun exposure, which means your skin is fully focused on regeneration. Now is a great time to apply retinoids and skincare acids, because even the best retinol creams can be destabilized by UV, while exfoliating acids such as glycolic acid make the skin more photosensitive.
Texture: Night cream formulations are generally thicker, which might make them too heavy for the day, as well as uncomfortable to layer under makeup. The skincare night routine is these heavier textures' time to shine, as they create an occlusive layer that prevents water from evaporating overnight.
The best night routine for every age
Skincare night routine in your 30s
The best thing you can do for your skin in your 30s is to focus equally on prevention and hydration. Catch it before it falls, and you will reap the benefits of better skin tone, elasticity, and texture for years to come.
Our beauty editor recommends...
---
Skincare night routine in your 40s
Collagen production will begin to slow down as you enter your 40s, so you will want to update your skincare night routine accordingly to include products that increase elasticity, as well as help with skin cell turnover and improve radiance.
Cleanse: Hopefully, you're a loyal double cleanser by now. As the skin tends to lose natural hydration and elasticity in our 40s, ensure both steps of your cleansing routine are adding nourishment back into the skin, as well as removing things. Swap a milky makeup remover into step one that will gently remove dirt and makeup without stripping the skin or tugging the eye contours.
Firm: You may start to notice your skin begin to lose some of its elasticity and radiance. Incorporating collagen-stimulating ingredients can help to support the skin's structure. This means sticking with your retinol, but upping the game with a higher percentage plus other known collagen-boosters like vitamin C and niacinamide.
Deeply hydrate: Finish off your skincare night routine with a moisturizer that packs enough punch for overnight hydration. If dryness is becoming more of an issue, consider using an oil-based product instead of a cream. It'll really seal in moisture, give skin a dewy finish, and offers plenty of slip for a facial massage if you wish.
Optional extra: Cell turnover has begun to slow down by our 40s, but exfoliating with acid treatments can help. Pick gentle actives such as mandelic and lactic acid, or natural enzymes, and use once or twice a week to give cells a helping hand to shed. It'll help boost your glow and can superficially fade sunspots.
Our beauty editor recommends...
---
Skincare night routine in your 50s
Menopause and lower estrogen levels can impact skin's firmness in your 50s, not to mention deplete that much sought-after glow. Lines, dryness, and thinning skin are also common concerns.
Cleanse: The trick here is to incorporate treatment ingredients at every stage, so no product is a wasted opportunity. Use a cleanser that's jam-packed with hydration and ingredients that protect your skin from environmental dulling as well as strengthen the skin barrier to preserve natural moisture. If it feels luxurious and you love using it too, so much the better.
Gently exfoliate: Step up weekly exfoliation to every other day (in between retinol days) This will counteract the slowing of cell turnover, smooth skin texture, and help fade pigmentation. Lactic acid is a better bet for daily use than stronger acids like glycolic because it has a larger molecule size. This makes it less likely to irritate, while still loosening bonds between dead skin cells and acting as a moisture-boosting humectant.
Nourish: Your 50s are great for many reasons, not least because now is the best time to invest in a rich (or, yup, we're saying it - spendy) night cream that replenishes along with the usual hydration. Powerful antioxidants are a bonus, as are ceramides to replace the natural depletion that our skin undergoes as the years go by, plus rich plant oils to create a dewy, plumping effect.
Optional extra: Layer a sleeping mask or second cream over your night cream to create an occlusive, a.k.a. protective barrier-forming, sleeping mask. This will stay on top of the skin to lock in moisture and prevent water evaporation. Look for ingredients such as shea butter, oils like argan oil, and waxes.
Our beauty editor recommends...
---
Skincare night routine in your 60s+
Natural sebum levels as well as collagen and elastin production will have slowed down by your 60s, while post-menopausal skin often sees a ramping up of melanin production. This means applying replenishing lipids and continuing to stimulate cell turnover is key as well as using products that really target hyperpigmentation.
Cleanse: Balm cleansers are incredibly welcome on 60+ skin. Not only are they packed with natural oils and waxes to replenish lost moisture, their rich texture means every cleanse has to involve a quick facial massage. This in turn stimulates microcirculation, encouraging the delivery of oxygen and nutrients to the skin and a healthy glow.
Treat: As with your 50s, switching between acids and retinol will serve you well by exfoliating the skin's surface and revving up cell turnover to soften lines and fade sun damage. If you have rough-textured skin, go for glycolic acid. If your pores have become more noticeable (which happens as skin loses elastin) use a BHA toner that will unclog any congestion and help your texture appear smoother and clearer.
Essence: Yes, it's an extra step, but now's the time to double down on moisture. Essences typically pack in similar replenishing actives to serums, but in a watery texture with small molecules that absorb efficiently. They're part of the famously effective Korean Skincare routine, can be pressed into the skin in seconds, and have a silky, pleasant feel that leaves the skin plumped and primed for creams.
Moisturize: If you can, it's worth spending a bit more on something that packs in a few active ingredients as well as hydrating ones. Resveratrol, a vine-derived antioxidant can help slow collagen degradation to prevent wrinkles and give skin a nicely supported structure. Other gentle skincare heroes to look out for in your night cream are niacinamide, peptides, and ceramides.
Our beauty editor recommends...
---
What happens to our skin when we don't get enough sleep?
It doesn't take a dermatologist's appointment to know that bad sleep is often written all over our faces. But understanding why sleep is so linked with skin can help us tackle any concerns that arise.
Circadian clean-up: Your circadian rhythm - a.k.a. body clock - is wired to work through the night, so poor sleep means incomplete tasks: fluid sticks around as puffiness, toxins as dark circles, and natural moisture is lost through an unrestored skin barrier.
Hormone production: Hormones play a part, with protein-building human growth hormone (HGH) produced during a good night's sleep and stress hormone cortisol released after a bad one.
Sebum regulation: "Not getting enough sleep can trigger a response from your adrenal gland that leads to the overproduction of sebum, clogging pores and causing blemishes," confirms dermatologist and Murad skincare founder Dr. Murad.
Obviously, sleeplessness is rarely a choice. As well as trying our tips on how to sleep better, it's wise to have a few beauty tricks up your sleeve for when you need to fake it.
"There are certainly some great products on the market that can help cover up one's lack of sleep," advises Huskinson. "Overnight face masks, under-eye masks, and a good concealer will hide your bad night's sleep, as well as stape bold mascara to open your eyes and some perky blush to look more alive!"
Sign up to our free daily email for the latest royal and entertainment news, interesting opinion, expert advice on styling and beauty trends, and no-nonsense guides to the health and wellness questions you want answered.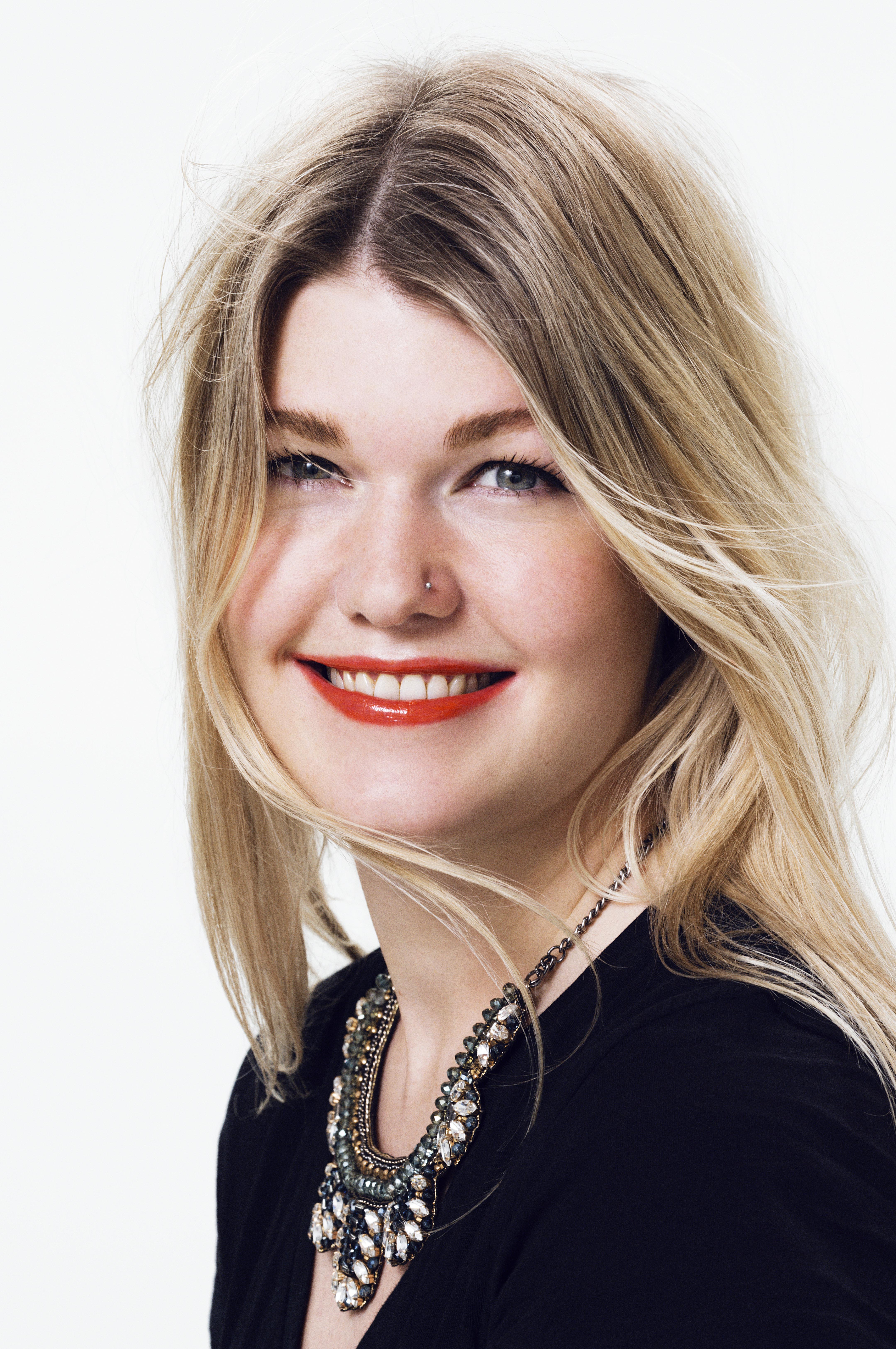 Beauty Editor, womanandhome.com
As woman&home's Beauty Channel Editor, Fiona Mckim has tried more products than she's had hot dinners and nothing makes her happier than raving about brilliant finds on womanandhome.com or her instagram grid (@fionamckim if you like hair experiments and cute shih-tzus). Fiona joined woman&home as Assistant Beauty Editor in 2013 under industry legend Jo GB, who taught her everything she needed to know (learn about ingredients and employ extreme cynicism). She has since covered every corner of the industry, from interviewing dermatologists and celebrities to reporting backstage at Fashion Week and judging the w&h Beauty Awards.
With contributions from