The best skincare routine to follow at every age
Dermatologists reveal the ideal skincare routine for your 30s, 40s, 50s, 60s, and beyond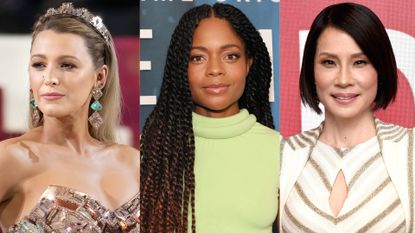 (Image credit: Future/Getty images)
When it comes to your skincare routine, change is not only inevitable, it's also highly advisable. The products you needed and used ten years ago aren't necessarily going to be what your skin needs now.
For example, during your 30s deep lines or pigmentation may not be a key concern but radiance and finding the best eye cream for light crow's feet is likely to be high on your search history. The 40s are when collagen levels start to make a noticeable decline, so your best night serum (probably retinol) is a staple and finding the best facial sunscreen for the face is an absolute must-do. When you're in your 50s and 60s, you know what works for you. You've probably found your ideal cleanser and best retinol cream but as menopausal skin changes kick in may find you need a bit more bang for your buck.
Whichever life stage you're at, it's worth reassessing your products every now and then. Keeping on top of the best skincare combinations can be the difference between a complexion that's ticking along just fine, and one that keeps getting better with every year that passes.
How to create a skincare routine for your age
This starts with understanding why - and more importantly how - does our skin age? Dr. George Sadowski MD, Founder and Chief Medical Officer of Nourishing Biologicals, explains. "Skin aging involves two different processes:"
"Chronological aging is determined by genetics and characterized by fine wrinkling, thinning of the skin, and loss of firmness due to inadequate production of collagen (find out why this is so important in our what is collagen guide)
Extrinsic aging is mainly due to sun exposure, which leads to skin redness, wrinkling, discoloration, and textural changes. Ultraviolet rays can also cause increased destruction of collagen and elasticity."
Next, learn how this plays into your life stage. "Firstly, it's important to say that it's never too early to start getting into good skin habits," says skin health specialist, Dr Anita Sturnham. "Our skin is a dynamic organ, which relies on a consistent skincare regimen to obtain the essential nutrients it needs. And many of the nutrients that our skin needs in our 20s are in fact the same list of nutrients needed in our 30s, 40s, and beyond. However, our skin does have anatomical and physiological needs that change through the decades and often require a more targeted approach."
Your ideal skincare routine - where to start
Begin with this basic skincare routine for your 30s (made up of four steps for the morning and three for the evening), then update and upgrade it for each new decade with a few product swaps.
Skincare routine for your 30s
In your 30s, your skincare routine should focus on long-term protection and prevention, with a short-term focus on brightening and hydration.
"We know that from the age of 20 years, we lose approximately 1-1.5% of our collagen every single year. So by the age of 30 our collagen and elastin, the important stretchy proteins that keep our skin looking smooth and line free, have significantly depleted," says Dr Sturnham. "As a result, this age group may start to see the appearance of fine lines and wrinkles. Melanocytes (cells that make brown pigment) can also become unstable, meaning that they are more likely to overproduce brown pigment, melanin, which can lead to hyperpigmentation and sun spots too."
Morning skincare routine
Cleanser: "I always recommend a gentle cleanse in the morning with a cream or gel cleanser," says Dr Sturnham. "This is a simple yet effective way to keep your pores healthy and blemishes away, especially if you're prone to breakouts at certain stages of your cycle."
Serum: Typically applied after toner and before moisturizer, a serum is a great vehicle for you to integrate your antioxidant-based actives, either niacinamide vs vitamin C, into your skincare routine. "Look for ingredients such as Vitamin C, Alpha Arbutin, and Resveratrol, which are all natural plant-based pigment lighteners," advises Dr Anita. Hyaluronic acid (HA), the best hydrating ingredient going, should be in there too.
Moisturizer: Dr. Sadowski says, "Moisturize morning and night to improve skin tone, fine lines, and skin hydration."
SPF: Wearing SPF every day is the best way to protect your skin from immediate and long-term damage. "Look for mineral ingredients, such as Zinc oxide and Titanium Dioxide, as these won't clog your pores. 80% of premature skin ageing is caused by UV damage and as we have UV rays around us all year round," says Dr Anita.
Our beauty editor recommends...
Night skincare routine
Cleanser: "Double cleanse your skin at night," Dr. Sadowski recommends. "This ensures you're removing all makeup, grime, bacteria, and pollutants from your skin and allows for better product penetration," he adds. Use something to first remove makeup, such as micellar water, which is fast, effective, and non-greasy. Then you need a balm, oil, gel, or cream cleanser (choose the formulation you prefer) to get the real grime of the day out of your skin. Lather it up with warm water on your face, then remove with a terry face cloth or a splash of cool water. Read our roundup of the best cleansers to help narrow down the search.
Serum: Time for the big guns, a.k.a. retinol. The best retinol creams and serums are potent line-reducing, skin-smoothers. Retinol is probably the most effective skincare ingredient out there, but can definitely cause irritation for some beginners, so start off with a low concentration a few nights a week and build up your tolerance. "Begin using gentle products with retinyl acetate on alternate days to help improve the signs of aging and uneven pigmentation," Dr. Sadowski says.
Night cream/oil: Much like your day cream, this is about comforting and cushioning your skin, sealing in all your other products, and if a few gentle active ingredients happen to be in there too, so much the better!
Our beauty editor recommends...
Added extras:
Exfoliate: When it comes to exfoliating, Dr Sturnham's advice is less is more. "Some believe that if they scrub their skin Brillo pad style, they will remove blemishes or as a hyperpigmentation treatment. In fact, over-exfoliating can damage your skin, leading to increased redness, sensitivity, pigmentation, and spots." Some key exfoliating ingredients to look out for are lactic acid, salicylic acid, and bentonite clay, seek them out in non-gritty formulations such as serums and peels.
Eye cream: Optional, but if you're worried about the area or are starting to notice puffy eyes more often, use something light that contains caffeine. You can also go a more intense route, depending on need. "Invigorate your skincare routine with an eye cream with growth factors and retinyl acetate to help reduce fine lines, dark circles, and puffiness," Dr. Sadowski recommends.
---
Skincare routine for your 40s
"During the perimenopause - the ten-year period leading up to the menopause - your sex hormone levels decline significantly. In particular, your Oestrogen, which is needed for collagen production and to support skin barrier function. Your skincare strategy should therefore focus on boosting collagen formation and hydration within the skin, to counteract the hormonal changes," advises Dr Sturnham.
"In terms of skincare, switch out anything that's too stripping like foaming cleansers and facial brushes. Cream or gel cleansers allow for a hydrating, barrier supportive cleanse."
What to add to your basic skincare routine:
Hyaluronic toner: This helps to rebalance skin PH and hydrate the skin.
Supplements: Boost collagen from within with supplements. "Look for one with ingredients that enhance the skin's ability to build and repair, such as Hyaluronic acid, phytoceramides, and vitamin cofactors."
---
Skincare routine for your 50s
Most of us experience - or at least begin to experience - menopause during our 50s, and this brings with it estrogen-deficient skin and some of the most surprising changes since our teenage years. The main issues tend to be skin dryness, pigmentation, and hormonal breaking out, so ensure your products are up to the job.
Dr. Sadowski also stresses the importance of being consistent. "Use a serum, eye cream, moisturizer as a basic twice daily routine," he says, and to keep an eye out for products containing antioxidants, anti-inflammatories, growth factors, hyaluronic acid, and collagen peptides help improve collagen production and improve overall skin tone and texture.
What to add to your basic skincare routine:
Richer textures: As skin gets drier with a lack of natural sebum, seek out richer, emollient-heavy day and night creams for a youthful bouncy look; your skin will drink them in.
Tweakments: If you're not shy of needles and want to go down the injectable route, a session of Botox or hylauronic acid filler every six months to a year, depending on need, can work wonders on deep lines and loss of facial volume. Or, take a look at our honest Profhilo review to learn more about the 'injectable moisturizer'.
---
Skincare routine for your 60s and beyond
Skincare routine for your 60s
Older, more fabulous and undoubtedly wiser, you know what works for your skin and it's not going to change that much or throw any unexpected curveballs your way. Now, it's about maintaining that ageless complexion you've worked hard for. Holding onto hydration, dealing with a loss of firmness, and fading pigmentation are likely to be your biggest concerns.
What to add to your basic skincare routine:
Gentler retinoids: "Keep up with antioxidants in your morning serum and at night keep using a gentle serum rich in a retinoid, such as a granactive retinoid. This will aid new collagen production and boost repair without exacerbating dryness and sensitivity.

Harder-working creams: At the moisturizer step, add in plant-based peptides and barrier-supportive ceramides to keep your skin strong. Try integrating a gentle acid-based exfoliating mask once a week, to improve cell turnover and repair," recommends Dr Sturnham.
---
woman&home thanks Dr. Anita Sturnham founder of Nuriss Skin Clinic and Decree skincare and Dr. George Sadowski, MD of Nourishing Biologicals for their time and expertise.
Sign up to our free daily email for the latest royal and entertainment news, interesting opinion, expert advice on styling and beauty trends, and no-nonsense guides to the health and wellness questions you want answered.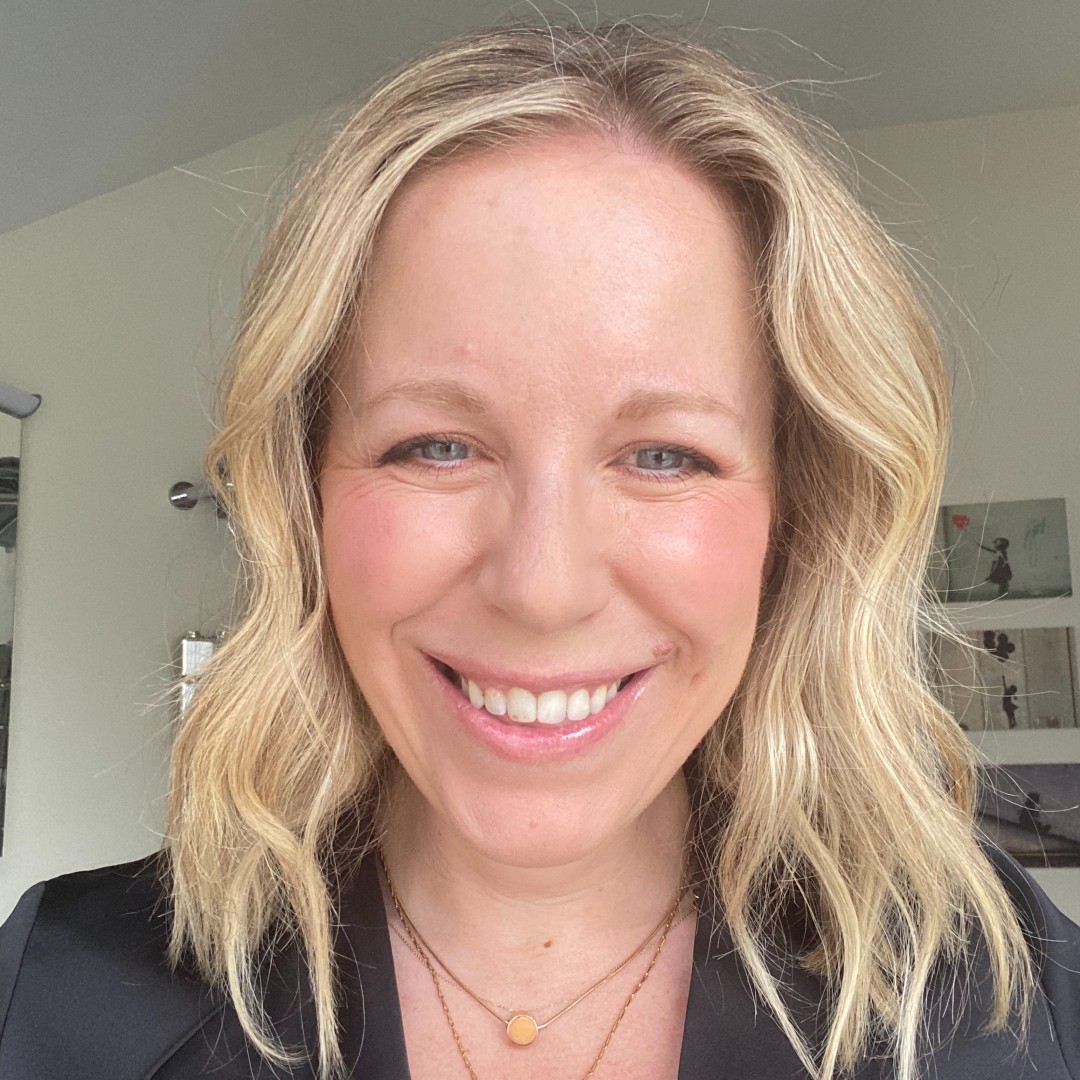 Freelance Beauty Director
Sarah-Jane Corfield-Smith has worked in the beauty industry for more than 15 years and, as well as woman&home, has contributed to titles such as Stylist, The Daily Mail and The Times.

As a mum of two little girls she has limited time to spend on herself, so if you're looking for hard-working multi-tasking products, she's the one in the know.

Her top three products she has on her at all times are a glow-giving tinted moisturizer, brow pencil and a tinted lip balm. Oh, and she's never far away from a hydrating face mist.