What is collagen and do the drinks really work? The experts weigh in
Beauty enthusiasts rave about it, but what is collagen and how does it benefit our skin?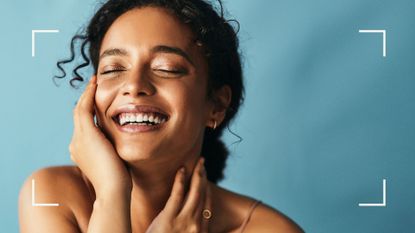 (Image credit: Getty)
It's possibly the biggest buzzword in beauty, but what is collagen and how does it benefit our skin? Found in serums, eye creams, supplements, and even drinks—so many products promise a youthful complexion thanks to their hero ingredient: collagen. But can ingesting collagen or applying it topically really make a difference?
As with all skincare ingredients, it's important to do your research first before you incorporate collagen into your skincare routine. To help, we've spoken to the experts to break down everything you need to know about this skincare savior—from what it is to how it works and the different ways you can stimulate collagen for a plumper, firmer complexion.
What is collagen? The experts explain all
We know that we should want more of it, but what is collagen and why is it important? "Collagen is one of the most abundant proteins in the body," says Dr Anjali Mahto, consultant dermatologist, "it forms a scaffold that gives strength, rigidity, and support to the skin." While there are at least 16 different types of collagen in the skin, "80-90% of human collagen is types 1, 2, and 3," continues Mahto.
Although the body naturally makes its own collagen, as we age this production process slows down. "Collagen levels start to fall by approximately 1% per year after our mid-twenties," says Mahto. That's bad news for our skin. "This decrease is gradual at first, before accelerating around the age of 50, which for women, often marks the beginning of perimenopause," explains Dr Derrick Phillips, consultant dermatologist.
What does collagen do for the skin?
"Collagen is responsible for giving skin bounce and elasticity—keeping it smooth, supple, plump, and lifted," says Phillips. When levels start to deplete, it shows with "hair thinning, wrinkles, brittle nails, and dry skin." This is why many of the best skincare products promise to boost the skin's own collagen production in a bid to plump up and firm our complexions.
Of course, different types of collagen play slightly different roles. Here, Dr Phillips breaks down the three key types:
What is collagen type 1? "Known as the 'beauty collagen', this is the key building block of your skin cells which makes up about 80% of the dermis layer. Gram for gram, it's stronger than steel and can improve skin health, structure, and firmness."
What is collagen type 2? "This makes up about 50% of the building blocks of our connective tissue, for example, cartilage protein, bones, tendons, ligaments, and so on. This is for those who need assistance with their joint health."
What is collagen type 3? "This type is also important for our skin's health. It is the second most abundant collagen in human tissue and is more pliable than Type 1. Babies and children have a lot of Type 3, which is why their skin is so soft and plump. As you age, Type 3 is replaced by Type 1."
How can you stimulate collagen?
Now we know that collagen is a naturally produced substance (and one we are losing with every year that passes) it follows to wonder what is collagen effectively stimulated by? The experts assure us that there are several steps you can take to help boost collagen production and prevent the breakdown of collagen in your skin.
Wear SPF: First things first, invest in one of the best facial sunscreens. "UV light has been shown to activate enzymes known as matrix metalloproteinases; these break down collagen and damage the skin's support structure, making it sag or deepening wrinkles," explains Mahto. "These enzymes can also prevent new collagen production, so daily broad-spectrum sunscreen is key."
Use a retinoid: If you don't already, learn how to use retinol and introduce retinol products into your skincare night routine. "This is a good place to start as they help to increase the production of collagen and elastin," says Mahto.
Eat healthily: "Certain foods such as meats, fish, and eggs are known to boost collagen levels in the skin," says Phillips, "as well as foods that are high in vitamin C." Avoid lots of sugar as this can lead to glycation, a process whereby sugar breaks down collagen.
Don't smoke: No surprises here, if you're wondering what is collagen depleted by—smoking is high up on the list. "Smoking will decrease collagen levels by starving your skin of oxygen and constricting the blood flow which leads to collagen breakdown, hence smokers' lines," says Phillips.
Exercise regularly: Phillips also states that exercise can help by increasing blood flow and oxygen to the skin.
Stimulation aside, we asked the experts what collagen offers as an added ingredient in creams and serums. "Collagen in skincare products largely acts as a moisturizer as the molecules are too large to penetrate the dermis and exert the structural benefit," says Phillips. This is why collagen is often included in the best moisturizers for dry skin, while other treatments such as best Vitamin C Serums can stimulate natural production" Other components of skincare products such as retinol and vitamin C can stimulate new collagen formation, helping to rejuvenate the skin," he adds.
Do collagen drinks work?
Collagen drinks are big business. Promoted by several A-listers including Jennifer Aniston and Khloe Kardashian, a new wave of liquid collagen formulas has recently hit the mainstream. "The theory behind collagen drinks is that they can help replenish your skin's own collagen stores," explains Mahto. "As a dermatologist, however, is it difficult to recommend these products based on current evidence," she adds.
While robust evidence is scarce, Phillips points out that some studies show promising results. "Certain collagen drinks have been found to have an impact on the skin," he says, "the main benefit being increased hydration." Other reported beauty benefits include thicker hair and stronger, healthy nails. It is important to note that, "at present, there is no concrete evidence showing that liquid collagen will survive digestion, travel into your bloodstream, and make it your skin," says Mahto.
If you are keen to give collagen drinks a whirl, look for formulas that are low in sugar—"many contain an unhealthy number of sugars and colorings," says Phillips. Mahto's advice? "I personally wouldn't recommend buying collagen drinks. There are other ways you can protect and boost your collagen production"—and these are some of our favorites.
Best collagen boosting products, chosen by our beauty team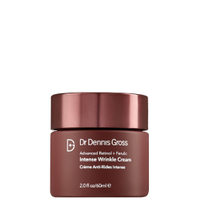 Dr. Dennis Gross Skincare Advanced Retinol + Ferulic Intense Wrinkle Cream | RRP: $75/£77
This hard-working cream boasts hydrating and plumping benefits thanks to a cocktail of retinol, bakuchiol (nature's alternative to retinol), and ferulic acid. Expect a soft, hydrated complexion after consistent use.
Paula's Choice C15 Super Booster | RRP: $52/£49
Use alone or mix two to three drops with one of the best face moisturizers for a brightening boost. 15% stabilized vitamin C and skin-smoothing peptides work together to diminish signs of aging for a firmer, brighter complexion.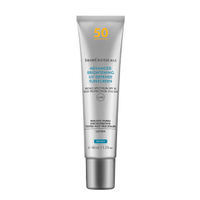 SkinCeuticals Advanced Brightening UV Defense SPF 50 | RRP: $49/£45
SPF is key to preventing the breakdown of collagen. Try this hydrating, broad spectrum SPF50 to help reduce the visible signs of aging. It's also loaded with 1% tranexamic acid and 2% niacinamide help to even and balance skin.
The Beauty Chef Collagen Inner Beauty Boost | RRP: $49/£29
If you do want to try a collagen supplement, this one from The Beauty Chef gets rave reviews. Free from artificial colors, sugar, and gluten, the vegan-friendly formula contains organic maqui berry, acai, papaya, blueberry, goji berry, and pomegranate powders, which are packed with skin-boosting nutrients.
---
woman&home thanks Dr Anjali Mahto and Dr Derrick Phillips for their time and expertise.
Sign up to our free daily email for the latest royal and entertainment news, interesting opinion, expert advice on styling and beauty trends, and no-nonsense guides to the health and wellness questions you want answered.
Emma Stoddart is a freelance beauty journalist and self-confessed skincare aficionado with over five years' industry experience. Emma has worked for some of the UK's top women's titles including Net-A-Porter, Stylist and Grazia. Her experience spans online and print as well as producing editorial shoots with some of the industry's biggest artists, including Val Garland. Asides from working with them behind the scenes, she's also had the chance to interview the likes of Patrick Ta, Pat McGrath, and Sam McKnight for all their insider tips and tricks.