The best skincare products our beauty editors are always gushing about
These are the best skincare products across the board, from cleansers to face moisturizing creams and sunscreen
Included in this guide:
1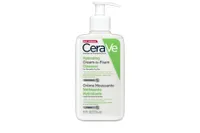 CeraVe
Hydrating Cream-to-Foam Cleanser
2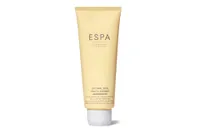 ESPA
Optimal Skin Pro-Cleanser
3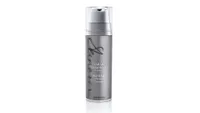 Sarah
Chapman Ultimate Cleanse
4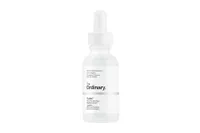 The
Ordinary Buffet
5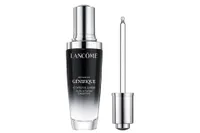 Lancôme
Advanced Génifique Serum
6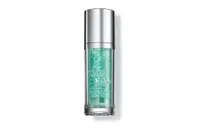 Révive
Moisturizing Renewal Hydrogel Serum
7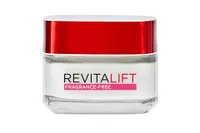 L'Oreal
Paris Revitalift Fragrance-free Day Cream
8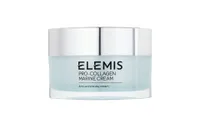 Elemis
Pro Collagen Marine Cream
9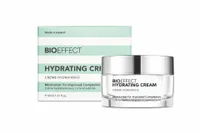 Bioeffect
Hydrating Cream
10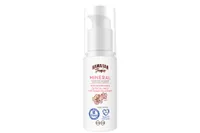 Hawaiian
Tropic Mineral Skin Nourishing Face Milk SPF30
11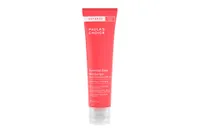 Paula's
Choice Essential Glow Moisturizer SPF30
12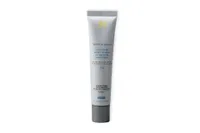 Skinceuticals
Advanced Brightening UV Defense Sunscreen SPF50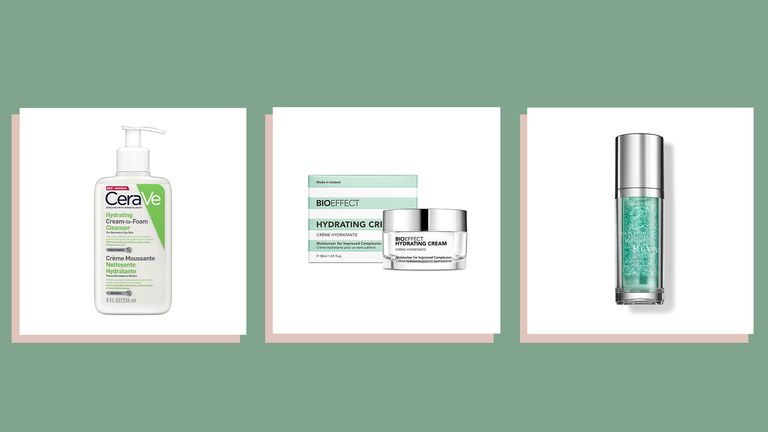 (Image credit: Future)
"What are the best skincare products?" is probably the question any beauty editor gets asked the most at parties. And you'd better hope you've just topped up your glass of sauvignon if you start that sort of skincare chat with a beauty industry type, because once we get going on this topic it's hard to stop for breath.
It's no great secret that when it comes to picking certain skincare products—the best eye cream, best Vitamin C serum or best retinol cream, to name a few—that much comes down to your skin type, lifestyle, and specific concerns. The same goes for punchy, targeted treatments like skincare acids and products designed to address pigmentation or rosacea. Sweeping, general recommendations don't really apply in those cases, so you won't find them here.
But, when it comes to a basic skincare routine designed to clean, hydrate, and protect your face it is absolutely possible to pick out a selection of all-time favorites. I'm talking about the best cleansers, most universally adored serums, do-it-all moisturizers, and that all-important sun protection. These gentle yet effective skin superstars work across the board on almost every skin type and are likely to please anyone who gives them a shot.
Think of this skincare hall of fame as the building blocks of a great regime. Get the basics right and you'll be rewarded with a healthy, calm complexion that's ready to take on punchier ingredients as you wish.
How to choose the best skincare products for you
Ultimately this comes down to personal preference because the best skincare products for you are the ones you love using enough to stick with. Consistency is everything with skincare—if you adore your sensorial balm cleanser enough you'll probably feel inclined to use it every single night, even when you're tired or tipsy, and that's how you get results.
With that said, regardless of texture or skin type, there are some ingredients and elements of skincare that are universally good news, and some not so good.
It's good practice to avoid heavily perfumed products across the board. While a hint of a lovely aroma can help motivate you to use a product, high levels of artificial fragrance are at best unnecessary, at worst irritating. A healthy dose of cynicism is also a useful tool in picking the best skincare products, as god knows there's plenty of beauty marketing out there untroubled by factual truth. No daily skincare product can lift skin, radically reduce lines, replenish lost volume, or 'close' pores, so if it claims to, walk away.
Instead, seek out well-formulated buys in a texture you like and at a price you can afford. Use them properly every day and be prepared to wait a little bit for results. The results will come. And when they do you can tell all those friends feverishly begging for the name of your dermatologist, that it's simply "a good consistent routine with the right products," that's skincare smugness at its best.
The best skincare products, as chosen by our experts
Best skincare products—cleansers
With a cleanser, what you are looking for is something that balances effective washing with some gentle skin-nourishing ingredients too. It's generally wise to avoid products that contain harsh detergents and foaming agents that make skin feel 'squeaky clean'. After washing your face your skin should feel thoroughly cleansed, but also soft and bouncy, not tight.
1. CeraVe Hydrating Cream-to-Foam Cleanser
The best budget cleanser
Specifications
RRP: $14/£10
Key ingredients: Hyaluronic acid, ceramides
Skin types: Normal to dry
Reasons to buy
+Gentle and unstripping+Hydrates as it cleans+Great value
Reasons to avoid
-None, we love this
You really can't go wrong with CeraVe and this particular product ticks so many boxes for every skin type, although it would make a particularly good choice for those who need skincare for dry skin. Thanks to that shapeshifting formula it has the refreshing lather of a gel wash yet the comforting, skin softening powers of a cream.
It's fragrance free, beloved by dermatologists for it's non-irritating ingredients list and contains ceramides to bolster dry or depleted skin. It may not be the most glam-looking tube but that pump-action comes in so handy for an in-shower morning cleanse.
2. ESPA Optimal Skin Pro-Cleanser
The best mid-price cleanser
Specifications
RRP: $43/£31
Key Ingredients: Vitamin E, jojoba, pumpkin enzymes
Skin type: All
Reasons to buy
+Spa-like experience +Glow-boosting+Multipurpose product
Reasons to avoid
-Not for very reactive skin
There's only one reason why you might not like ESPA's multi purpose cleanser and that's if you have extremely reactive skin that's not so keen on fragrant natural oils. Now that's out of the way let's discuss all the reasons you will love it.
The smell is like a posh spa, which makes sense from a posh spa brand. The texture starts as a fresh gel then shapeshifts into a nourishing milky oil as you wash while jojoba beads and fruit enzymes gently exfoliate for immediate, noticeable glow. This is active enough to improve your skin but gentle enough to use daily. Once a week leave it on for a bit longer and you have yourself a mask. Genius!
3. Sarah Chapman Ultimate Cleanse
The best luxury cleanser
Specifications
RRP: $75/£54
Key ingredients: Peptides, rosehip oil, Vitamin A
Skin type: Normal to dry
Reasons to buy
+Gorgeous balm texture+Active ingredients +Spa-like natural scent
There's a reason we named this one of our ultimate skin essentials at the 2021 w&h Clever Skincare Awards—it is beyond beautiful, combining a luxurious balm texture with some seriously hard-working ingredients.
Contained within that high-quality oil-infused formula are cell-energising peptides, antioxidant vitamin E and cell turnover boosting Vitamin A. It cleans and softens beautifully, smells like a dream and is unusually practical for a balm in that pump bottle. Top marks.
Best skincare products—serums
Your everyday serum should contain a light moisture binding ingredient like hyaluronic acid plus a couple of other gentle skin-replenishing ingredients, like niacinamide, ceramides, peptides, Vitamin E or even low doses of a gentle exfoliating acid like PHA. Of course many people use powerful ascorbic acid serums during the day or learn how to use retinol at night to work on specific concerns, so feel free to sub them in as desired.
4. The Ordinary Buffet
The best budget serum
Specifications
RRP: $18/£12.70
Key ingredients : Hyaluronic acid, several peptides
Skin type : Mature
Reasons to buy
+High percentage of peptides+Hydrating +Light texture
Reasons to avoid
-Lightly tacky when applied
A wonderfully descriptive name for a serum that has its finger in many pies. The main selling point of Buffet is a combination of several powerful peptides, which work together to re-energize old skin cells to boost all sorts of functions like collagen production, healing inflammation, and reducing superficial lines. The great thing about peptides, aside from their versatility, is their gentle nature, so any skin type is likely to get on with them making this a great all-rounder.
It also includes hyaluronic acid (HA) which draws water into the skin and holds onto it, plus another humectant, glycerin, and probiotic ingredients to maintain a healthy skin barrier. Like, many HA serums it does have a slightly tacky finish when first applied, but you can't knock skincare of this quality for the price of a takeout pizza.
5. Lancôme Advanced Génifique Serum
The best mid-price serum
Specifications
RRP: $83/£60
Key ingredients: Antioxidants, pre and probiotics, hyaluronic acid
Skin type: All
Reasons to buy
+Works on tone, texture and lines+Barrier boosting+Glamorous
Reasons to avoid
-Lightly fragranced
This is an absolute classic that almost every Beauty Editor will have had in her skincare kit at some stage. Taking the 'little bit of everything' approach of many of the best skincare products Génifique combines Ascorbyl Glucoside, a Vit C-based antioxidant, HA to hydrate plus pre and probiotics which work with the body's microbiome to create a healthy skin barrier function. Phew!
Like any product from Lancome, all this skincare action comes with a healthy dash of French glamour, naturellement. The texture is milky and silky, a light, floral fragrance will be appealing to all but the very sensitive, and the vial itself looks like something out of Death Becomes Her. The ultimate compliment in our book.
6. Révive Moisturizing Renewal Hydrogel Serum
The best luxury serum
Specifications
RRP: $256/£185
Key ingredients: Several forms of HA, Aloe, plant-based proteins
Skin type: Normal to dry
Reasons to buy
+Luxurious texture+High tech hydration+Dewy finish
Reasons to avoid
-Expensive
If it's high end hydration you seek, you really couldn't do better than this quenching serum from uber-scientific skincare brand Révive. It contains not one but four different forms of hyaluronic acid in various molecular weights to reach and hydrate different parts of the skin. It also has encapsulated oil capsules to see to naturally dry skin types as well as dehydrated ones.
Along with that we also get juicy botanicals like aloe and cucumber plus a skin-identical protein to replenish. Phew! At this price you can bet the texture is glorious and the packaging fabulous. It should come with a warning, try this once and you'll be hooked.
Best skincare products—moisturizers
Your moisturizer should, unsurprisingly, moisturize with humectants like hyaluronic acid and glycerin and emollients like shea and cocoa butter or squalane. The texture is up to you—classic cream, gel or fluid—the best face moisturizer can be any of the aforementioned, but it should leave skin soft, comfortable, and plumped yet not overloaded or greasy.
7. L'Oreal Paris Revitalift Fragrance-free Day Cream
The best budget moisturizer
Specifications
RRP: $18/£12.99
Key ingredients: Pro-retinol, probiotics, salicylic acid
Skin types: Normal to oily, sensitive
Reasons to buy
+Pleasant texture+Hydration and texture-boosting+Great for reactive skin
Reasons to avoid
-None, a great buy
Drug store beauty at its finest, this cream is an excellent example of how clever and multi-tasking budget-friendly skincare can be. As well as hydrating and making your skin feel comfy (undoubtedly the top two jobs of face moisturizer) it also includes some gentle actives like retinyl palmitate, a retinol ester that gradually improves cell turnover and boosts collagen production.
We also get probiotics for barrier-boosting properties, plus a smidgeon of pore-clearing salicylic acid, which makes this a great choice for oily or combination skin types. As well as what's inside there's much to love about what's been left out, namely fragrance, alcohol and colourants, plus the jar is 30% recycled and 100% recyclable. Bravo!
8. Elemis Pro Collagen Marine Cream
The best mid-price moisturizer
Specifications
RRP: $76/£55
Key ingredients: Padina Pavonica, mimosa, Vitamin E
Skin type: Normal to oily
Reasons to buy
+Beautiful texture+Potent algae and botanicals+Instantly plumps
Reasons to avoid
-Lightly fragranced
The first thing that sets Marine Cream apart is how it feels—a glossy water-cream texture that glides onto the skin like butter on a hot crumpet. Gorgeous. Ingredients-wise this is a winner too, as along with some classic hydrating ingredients we get powerful restorative algeas, anti-inflammatory botanicals like ginkgo biloba and rose.
It smells beautiful, like one of Elemis's spas if you've ever been lucky enough to visit. There is a smidge of fragrance in the mix, but nothing worryingly overpowering, and that slippery texture gives you plenty of time to massage it in. It leaves behind a light dewiness but nothing too rich or occlusive, which makes it a particularly good choice of skincare for oily skin.
9. Bioeffect Hydrating Cream
The best luxury moisturizer
Specifications
RRP: $125/£90
Key ingredients: Plant derived epidermal growth factors, Vitamin E
Skin type: All
Reasons to buy
+Powerful skin restoring active+No filler ingredient+Pleasing texture
Reasons to avoid
-Not for tight budgets
Epidermal Growth Factors are a fascinating, if controversial, area of beauty (traditionally this skin-restoring ingredient was extracted from human cells) But this brand has found a way to produce a plant-based EGF with all of the collagen-boosting powers and none of the ick factor.
As well as barley-derived EGF, this Icelandic-made cream has a short and sweet ingredients list of hydrating heroes hyaluronic acid and gentle antioxidant Vitamin E. It's unfragranced and lightweight and layers well over other skincare and under makeup. Expect plump, ungreasy skin with cumulative texture improvements over time.
Best skincare products—sunscreens
The best facial sunscreen can come in either mineral or chemical form, with mineral formulas physically blocking UV rays while chemical ones sit within the skin and absorb them before they can cause cellular damage. Mineral tends to be better for sensitive skin but can look a bit thicker, while chemical has a more elegant texture but is less gentle on irritated skin. SPF30 is the absolute bare minimum for proper protection.
10. Hawaiian Tropic Mineral Skin Nourishing Face Milk SPF30
Best budget sunscreen
Specifications
RRP: $11/£8
Key ingredients: Mineral blockers, glycerin, papaya extract
Skin type: Normal to dry
Reasons to buy
+Excellent value+Dewy finish +Delicious fragrance
Reasons to avoid
-May be too glowy for oily skin
You might associate Hawaiian Tropic with glamorous body oils and tropical scents, but this proves they can do SPF as skincare just as beautifully as the fun holiday-focussed stuff.
It's the first mineral sunscreen from the brand, and a very impressive one at that. As with all mineral SPF you do need to rub it in a little bit longer than a chemical formula but once you do it blends away nicely and manages that tricky thing of not leaving any chalky cast on the skin. In fact, it leaves a lightly dewy sheen instead. Once applied, you'll benefit from UVA and UVB protection, in a certified reef friendly formula with an exotic, transportative fragrance.
11. Paula's Choice Essential Glow Moisturizer SPF30
Best mid-price sunscreen
Specifications
RRP: $41/£30
Key ingredients: Mineral filters, licorice, illuminating particles
Skin type: Normal to dull
Reasons to buy
+Excellent value+Brightens and protects
Reasons to avoid
-Unusual colour
Another mineral sunscreen, this time from ultra-trustworthy skincare goddess Paula Begoun's brand. Warning: The color may alarm you at first glance. It's a sort of greyish beige that, I promise, disappears completely when you rub it in, leaving only a very flattering hint of gleam behind.
As well as SPF30 protection this contains brightening botanicals like licorice to work on skin tone plus hydrating ingredients like glycerin and nourishing argan oil. Oily skinned types could absolutely use this as a moisturizer and sunscreen in one, if you have dry skin, layer up with a light hydrating serum.
12. Skinceuticals Advanced Brightening UV Defense Sunscreen SPF50
Best luxury sunscreen
Specifications
RRP: $62/£45
Key ingredients: Mineral and chemical filters, niacinamide, tranexamic acid
Skin type: Mature
Reasons to buy
+Powerful skincare ingredients +Lightweight texture+Prevents and repairs
Reasons to avoid
-Pricier than some
It is so rare to see this much skin-improving technology been packed into such a light elegant SPF50 sunscreen. This formula combines mineral and chemical filters in a loose, weightless cream, which sinks in swiftly without so much of a hint of chalkiness. As well as offering broad spectrum UVA and UVB protection, it gets to work doing all sorts of other things too.
2% niacinamide, that all-round superstar, works on evening out skin tone, regulating oil production, calming inflammation and boosting hydration. It also improves the environmental protection offered by your sunscreen. Even better, plus 1% tranexamic acid inhibits pigment transfer and inflammation, both of which can help prevent hyperpigmentation. Essentially this feels great, works hard and looks like it's not there. Truly the sunscreen dream.
As woman&home's Senior Beauty Editor, Fiona Mckim has tried more beauty products than she's had hot dinners and nothing makes her happier than raving about a brilliant beauty find on womanandhome.com or her instagram grid (@fionamckim if you like hair dye experiments and cute shih-tzus)

Fiona joined woman&home as Assistant Beauty Editor in 2013, working under legend Jo GB, who taught her everything she needed to know about the industry (clue: learn about ingredients and employ extreme cynicism).
In a previous life, Fiona studied journalism back home in bonnie Scotland and honed her skills as a features writer at publications including Junior and Prima Baby, with a brief and terrifying stint on the showbiz gossip pages of a tabloid newspaper in between. She's a skincare fanatic who can't resist adding an extra step to her routine if it's all the rage in Japan, loves fragrance, has fun with makeup and never turns down the chance to test a new hair tool. Basically, she loves it all.

When not slathering herself in self tan or squinting at a tiny ingredients list on a moisturiser, you'll probably find Fiona enjoying something to do with food - cooking it, eating it, cajoling her friends into trekking across London to try a hyped pop-up in a dirty car park.
Come to think of it, the hot dinners and beauty products are probably about even.