Skincare for oily skin: prevent blemishes, get a natural glow, and keep grease at bay
Eliminate excess grease and learn the right skincare for oily skin for a clear, healthy, spotless complexion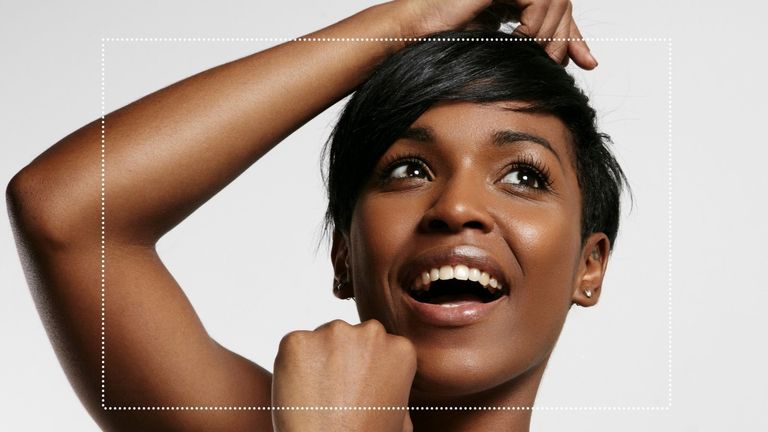 (Image credit: Future/Getty Images)
Do you find yourself needing an improved regimen or skincare for oily skin? If you're touching up your foundation midday, have that telltale "oil slick" in photos, or deal with breakouts fairly often, chances are you probably have oily skin. Although most of us indeed go through an oily or acne-riddled phase in puberty, those of us with actual oily skin notice that these issues—greasiness, pimples—persist way past our teen years. These issues can plague us well into our adult lives, which is why knowing the right skincare for oily skin is imperative to achieving a healthy, balanced complexion.
A fairly common skin type and typically characterized with more sebum production and, as a result, being more acne-prone than other complexions, it also has the benefit of looking younger for longer and isn't as predisposed to premature fine lines and wrinkles (small favors!). That said, the best skincare for oily skin involves a routine much more robust than just picking up the best foundation to mattify our foreheads or by dabbing on a touch of medicated zit cream; a well-rounded approach is necessary to maintain a natural glow and keep blemishes at bay.
Skincare for oily skin: everything you need to know
What causes oily skin?
"Oily skin is the result of increased sebum production by sebaceous glands, triggered by stressors, changing hormone levels, and humidity," says Dr. Erin Kil, MD, a dermatologist at Manhattan's Tribeca Skin Center. "Increased sebum production can cause the skin to be more acne-prone, leading to inflammation and blackhead formation. However, the benefit is that this skin type stays well-hydrated and is good at preventing the formation of fine lines," she adds.
As regards the proper skincare for oily skin, you need to cleanse thoroughly, but not too zealously. "Individuals with oily skin should avoid scrubbing the skin, as it can trigger increased oil production and irritation," Dr. Kil cautions. "It is best for individuals with oily skin to remove makeup at bedtime with a makeup wipe, and then to wash their face in the morning, bedtime, and after workouts."
Contrary to popular belief, oily skin also isn't necessarily hardier than other skin types. "Oily skin does not protect the skin from irritation to harsh products," Dr. Kil confirms. On cleansing oily skin, she notes, "The products that work best with oily skin are gentle foaming cleansers and oil-free, non-comedogenic moisturizers." It is best to avoid oil-based products, and individuals with oily skin can also use a mattifying gel to absorb facial oils and provide a more matte finish before taking photos."
Best skincare routine for oily skin
A simple routine for oily skin includes cleansing the skin with a gentle foaming cleanser, serum, and moisturizer, Dr. Kil says. This is best followed by sunscreen with zinc oxide for the day and a topical retinoid at bedtime.
Step 1: Use a gentle foaming cleanser
Foaming cleansers are generally recommended for oily to acne-prone skin as the formulation is very efficient at removing excess oil and sebum and for deep-cleaning pores. In some cases, foaming washes can also provide some gentle exfoliation, especially when emulsified with water, leading to more thorough cleansing.
Step 2: Apply a serum
As Dr. Kil mentions above, moisturizing oily skin is still necessary to keep it in a healthy, balanced state—overcleansing and/or stripping it of moisture will only cause skin to overcompensate with more sebum. Layering on a light serum after cleansing can help give skin a boost of moisture without leaving a heavy, sticky after-feel.
Step 3: Follow up with a moisturizer
Moisturizer is an essential step in skincare for oily skin especially as you age, as oily skin can still get dehydrated, and even more so if you've been supplementing with acne treatments or are on any oral medication for pimples. Factors like the weather and caffeine or alcohol intake can dehydrate skin regardless of skin type, so a cream that traps water into the epidermis while also calming down any irritation is best.
Step 4: For day, top with a zinc oxide sunscreen
Because zinc oxide isn't absorbed by the skin, it's considered a physical sunscreen, meaning it sits on top of the skin and acts as a barrier and scatters UV rays (versus a chemical sunscreen, which is absorbed by the skin), making it the ideal choice for those with rosacea and sensitive skin, as well as children. In addition, it is also oil-free, non-irritating, non-allergenic, and non-comedogenic (won't clog pores), making it the ideal choice for those with oily and acne-prone skin.
Step 5: For night, use a topical retinoid
In addition to its anti-aging properties, retinol is also a powerful exfoliator that helps remove dead skin cells and excess dirt and oil, making it an effective acne fighter and a smart inclusion to your skincare for oily skin.
Additional tips for skincare for oily skin
Use a mattifying gel for photos: Once a makeup artist's secret on shoots and big occasions like weddings, mattifying gel is now a commonplace addition to an everyday skincare routine for oily skin, as it can help stave off that midday shine slick and make sure your complexion stays fresh and even-toned for hours at a time. It can also double as a makeup primer in a pinch.
Primer for oily skin: That said, those that live in a humid climate, tend to get really greasy, or want to ensure their makeup stays fresh-looking and budge-free for a whole day would do well investing in a separate primer for oily skin, to be worn before makeup. Not only does this give your liquid makeup products some grip, it also enhances color payoff and provides an even base for your powder products, like eyeshadow, blush, and bronzer. Ed's tip: Use a Q-tip to gently spread primer onto the eyelid and delicate eye area to avoid tugging or any product run-off into the eyes.
Best skincare products for oily skin
---
---
---
---
---
---
---
---
woman&home thanks Dr. Erin Kil, MD of Tribeca Skin Center for her time and expertise.