The 11 best sunscreens for oily skin that provide lightweight and grease-free protection
Once you discover the best sunscreens for oily skin, applying SPF becomes a pleasure rather than a chore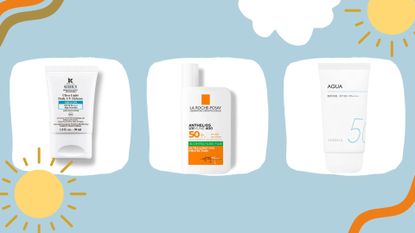 (Image credit: Future / brands)
woman&home newsletter
Sign up to our free daily email for the latest royal and entertainment news, interesting opinion, expert advice on styling and beauty trends, and no-nonsense guides to the health and wellness questions you want answered.
Thank you for signing up to Woman & Home. You will receive a verification email shortly.
There was a problem. Please refresh the page and try again.
Finding the best sunscreen for oily skin has essentially been my life's work. I burn easily and I'm well-versed in the importance of wearing sunscreen every day, but I've always found it so difficult to find a formula that truly works for me.
As fellow oily or combination-skinned people will know, even the best facial sunscreens don't always play ball. Far from providing a good base, they often make my skin even shinier and greasier than it already is. Makeup simply slides off and I experience break-outs - all of which means I've been known to skip suncreen altogether.
However, sunscreen is a super important step in anyone's skincare routine. Not only does it protect from harmful UV rays but countless studies have also shown that sunscreen can help reduce skin ageing. Not to mention that it decreases the likelihood of developing skin cancer. This is why we should all be wearing sunscreen in winter, too. So, bottle by bottle, I tested scores of formulas to find one that actually works for me.
Much like the best sunscreens for acne-prone skin, it's important to look for formulas that are noncomedogenic and oil-free. "The trick is to find a sunscreen that has been specifically formulated to be absorbable, non-greasy and suitable for skin that is oily or blemish-prone," advises dermatologist Dr Cristina Psomadakis on behalf of Eucerin. "You want something that is a thin lotion or gel, rather than a rich cream and ideally something that is oil-free, non-comedogenic, fragrance-free formulas."
The 11 best sunscreens for oily skin
Why you can trust Woman & Home Our expert reviewers spend hours testing and comparing products and services so you can choose the best for you. Find out more about how we test.
1. La Roche-Posay Anthelios UVMune 400 SPF50+ Oil Control Fluid
Best overall sunscreen for oily skin
Specifications
RRP: £19.90 / $31.99
Type: Chemical
Texture: Liquid
Is it oil-free?: Yes
Reasons to buy
+
Dermatologist approved
+
Fast-drying, lightweight formula
+
No white cast
Taking the top spot as one of our best sunscreens for acne-prone skin, this oil-free formula from La Roche-Posay sinks perfectly onto skin without leaving a white cast or oily residue. Personally, break-outs aren't my primary concern in the summer months - instead, my priority is finding a lightweight sunscreen that provides a good base that I can layer foundation on top of without it piling. I'm happy to say this formula does just that. This product also came recommended to us by several dermatologists that we consulted for this piece.
What we like about this product is that you simply don't feel like you have any product on. It glides on, absorbs easily and we duly applied our foundation as usual without it sliding off.
As an oily-skinned person, I often skip SPF (instead, opting for a moisturiser with SPF), however, this formula leaves my skin feeling so unburdened that I'd happily apply it in the colder months. The original La Roche-Posay Anthelios SPF UVMune tops our list of the best La Roche-Posay products of all time, but if you have oily skin, this product might suit you better.
2. Eucerin Oil Control Sun Gel Cream SPF 50+
Best drugstore sunscreen for oily skin
Specifications
RRP: £16 / $28
Type: Chemical
Texture: Cream
Oil-free?: No
Reasons to buy
+
Ultra-light, fast-absorbing texture
+
Reduces shine
+
Ideal for sensitive and acne-prone skin
+
Non-comedogenic
It's hard to fault this Eucerin sunscreen. It's non-comedogenic, applies like a dream, provides long-lasting protection and reduces shininess. We've rated it the best drugstore pick, but it's also one of our favourite sunscreens for sensitive skin. While we don't need to apply SPF to our eyelids, we often find our sunscreen makes its way there anyway - to painful effect. That's not the case with this hypoallergenic formula, meaning it's also great for anyone who experiences burning (or breakouts) from other lotions. It sunk into our skin and provided a brilliant, non-greasy base for our makeup. It's not as mattifying as others on this list but we found it definitely reduced some of the shininess on our temple.
It retails at £16 in the UK but it's often included in sunscreen deals and promotions, so when we spot it, we stock up. It's really hard to find any flaws with this sunscreen and think you'll be hard pushed to find anything better for this price point.
3. Murad Oil and Pore Control Mattifier SPF45+
Best sunscreen for minimising pores
Specifications
RRP: £44 / $49
Type: Chemical
Texture: Cream
Is it oil free?: Yes
Reasons to buy
+
Formulated to hide pores
+
Can double up as a primer
+
Impressively mattifying
Reasons to avoid
-
Expensive
-
Texture might not suit everyone
This smart multitasker from Murad basically protects your skin, mattifies it, absorbs excess oil and minimises the appearance of large pores. It almost sounds too good to be true, but in our experience, it really does all of those things. After applying, our skin immediately felt tightened and like we'd just applied one of the best primers as opposed to sunscreen. It's a cream formula, but it feels more like a soft putty when you spread it in and my skin felt instantly soft and mattified after applying it. The brand claims that the product reduces the appearance of pores by 54% and while we can't attest to that very specific number, it definitely did blur our pores and provided an impressive base. If you're looking for one of best pore minimisers and SPFs rolled into one, you can't really go wrong with this one.
If I had to pick out some gripes, it would be that the texture is maybe too mattifying for some. Although I knew I was applying sunscreen because it felt more akin to applying a primer I probably applied it less liberally than I would with another cream formula because the tightening and mattifying effect felt so immediate. This is a personal thing rather than a limitation of the product, though.
4. Missha All-Around Safe Block Aqua Sun Gel SPF50+/PA+++
Best gel sunscreen for oily skin
Specifications
RRP: £18 / $17
Type: Chemical
Texture: Cream-gel
Is it oil-free?: No
Reasons to buy
+
Can double up as a good primer
+
Cooling gel texture
+
High SPF
+
Reasonable price
Reasons to avoid
-
Strong fragrance
-
Not always easy to find in the UK
One of my favourite Korean skincare products, this sunscreen from Missha is my go-to facial sunscreen. Specifically developed for oily skin, the lightweight gel formula dries quickly and by the time I get around to applying my foundation, it feels as if I don't have any sunscreen on at all. It does have a slight mattifying effect although in my opinion, it didn't leave my skin super mattified: it just left my skin feeling the same way it did before I applied it. That's a big bonus for me as it doesn't interfere with my makeup or cause piling. I applied it every day during a recent trip to the latest Sandals resort in Curaçao and my skin was protected, soft and didn't break out (which it's prone to when I'm repeatedly re-applying lotion throughout the day).
The only downsides? In my opinion, the strong chemical scent. It's hard to pinpoint what it is exactly, but it smells like a fairly dusky floral fragrance mixed with tea tree oil. I've also used Missha's All Around Safe Block Daily Sun which I find has a slightly less overpowering scent and is still brilliant for oily skin. For me though, the All-Around Safe Block Aqua Sun Gel performs better on my skin and I find myself constantly repurchasing it.
5. Kiehl's Ultra Light Daily UV Defense Aqua Gel SPF 50 PA++++
Best sunscreen for humid weather
Specifications
RRP: £33 / $46
Type: Chemical
Texture: Gel
Is it oil-free?: No
Reasons to buy
+
Non-comedogenic lightweight formula
+
Sits well under makeup
+
High SPF
Reasons to avoid
-
Skin felt a little oily after hours of wear
When it comes to finding the best sunscreens, you can trust the experts at Kiehl's have a formula for every skin need, including an impressive range of skincare for oily skin.
This water-light formula slides on, dries in an instant and has a subtle pore-blurring mattifying effect. Oh, and it boasts SPF 50+ protection. It's specifically formulated for humid weather so we duly tested it over the course of a few humid weeks and can confirm that the non-comedogenic gel formula worked its magic. It was sweat-proof, lightweight and provided just the right level of matte finish, without drying our skin. It's really quite hard to fault this product but if I had to be really pernickety, my skin did start to feel (and look) a little shiny after hours of wear. Sadly, even the pros at Kiehl's can't work miracles though and I'm yet to find a formula that can provide an all-day mattifying effect.
6. Origins Plantscription™ Oil-Free SPF 25 Power Anti-Aging Cream
Best moisturiser with SPF for oily skin
Specifications
RRP: £56 / $73
Type: Chemical
Texture: Cream
Is it oil-free?: Yes
Reasons to buy
+
Anti-ageing
+
A great multi-tasker
+
Oil free formula
+
Good for acne-prone skin
Reasons to avoid
-
Not a dedicated sunscreen
-
Lower SPF than others on this list
I'm personally a big fan of multi-tasking products so if I can bundle a few steps of my skincare routine into one, I'm all for it. This is the product I often turn to on grey days when the sun isn't super strong and my skin is needing fairly minimal protection. On days like that, I drop the factor 50 for something a little lighter, like this Origins Plantscription anti-ageing cream. It's technically a moisturising cream so it plumps and hydrates, but its oil-free formula means that it doesn't clog my pores or create much shine. The formula, while lightweight on the skin, is thicker than some others on this list, so I tend to use it sparingly - which again, is okay during the cooler months but not great in high summer. Overall though, I'm a big fan. It's essentially one of the best facial moisturisers (in my opinion) with the added benefits of SPF.
7. Supergoop! Unseen Sunscreen SPF 30
Best reef-safe sunscreen for oily skin
Specifications
RRP: £34 / $44
Type: Chemical
Texture: Cream
Is it oil free?: Yes
Reasons to buy
+
Impressively mattifying
+
Reef-safe
+
Also suitable for combination skin
Another nifty multitasker, this mattifying, smoothing sunscreen from Supergoop! Is seriously impressive. Not only does it work hard, offering a powdery smooth finish and high levels of sun protection but it also has a 100% mineral formula. In fact, the ingredient list is probably better defined by what it doesn't contain. The brand's 'no list' includes more than 1,300 ingredients, including octinoxate and oxybenzone. What this cult sunscreen does contain though, is extract from meadowfoam seed to hydrate, frankincense to soothe and blue light-neutralising red algae. Its credentials don't stop there: it's sweat and water-resistant and reef-safe.
Now, on to the downsides, of which there are few - it is undeniably on the pricey side. While its not something we encountered, some reviewers online have also noted that it caused break-outs.
8. Garnier Ambre Solaire Over Makeup Super UV Protection Mist SPF50
The best facial sunscreen mist for oily skin
Specifications
RRP: £6.50 (UK only)
Type: Chemical
Texture: Transparent mist
Is it oil free?: No
Reasons to buy
+
Easy to apply
+
Weightless formula
+
Idea for top ups
Reasons to avoid
-
Can be hard to detect just how much you've applied
-
The mist formula leads to some product waste
Once you've applied your sunscreen and makeup, the last thing you want to do is layer more product on top of it. As a pale-skinned Scottish person who is basically allergic to the sun, I meticulously cover every part of myself in sunscreen before leaving the house when the weather hits anything above 23C. But, I always struggle with the 2pm top-up. Even the best sunscreens tend to slide off my face and regardless of whether or not the formula is mattifying, my face looks and feels greasy. Enter, this facial mist from Garnier. I basically have a bottle in my bag at all times. It's lightweight, non-greasy and gently sits on top of your make-up without causing it to run or pile. The SPF50 formula contains hyaluronic acid and glycerin so it's also hydrating. I wouldn't rely on it as my sole sunscreen but it's without a doubt the best top-up I've used.
Now on to the downsides. Naturally, some product gets wasted with the mist formula. I'm also definitely guilty of over-applying because I never quite trust that the lightweight formula has actually reached my face. That means that I go through the product at pace - but at the price point, I can still justify it.
9. Malin + Goetz SPF30 Sunscreen High Protection
Best mineral sunscreen for oily skin
Specifications
RRP: $36 / £33
Type: Mineral
Texture: Gel-cream
Oil free?: No mineral oils
Reasons to buy
+
Extremely lightweight
+
Clean ingredients
+
Unfragranced
+
No white cast
Reasons to avoid
-
A little shiny if you don't apply makeup on top of it
This mineral sunscreen from Malin + Goetz tops our list of the best reef-safe sunscreens for a reason. It uses titanium dioxide, which has been shown to have no negative impact on marine life, alongside zinc oxide (which, eco credentials aside, is also great for oily skin). Mineral sunscreens are generally better for oily skin, but in our experience, some products can leave a white cast - however, that's not the case with this barely-there formula which glides on to skin and absorbs beautifully. It's also unfragranced which is a big bonus for many, especially if you have sensitive skin. We applied this in the morning during a sticky, humid day in London and it lasted us throughout the day - however, if we were in warmer climes, we would reach for a bottle that had a higher SPF. We also found that our skin was a little shiny after applying, so if you're not applying one of the best foundations for oily skin on top, you might want to opt for a more mattifying sunscreen, like the Murad or Hello Sunday one.
10. Hawaiian Tropic Mineral Translucent Sun Protection SPF30
The best powder sunscreen for oily skin
Specifications
RRP: £13.99 / $16.95
Type: Mineral
Texture: Powder
Oil free?: Yes
Reasons to buy
+
Great for mattifying skin
+
Lightweight and portable
+
Affordable
Reasons to avoid
-
Fragranced, which might not suit everyone
-
Applicator feels cheap
As a full disclosure, I have a real soft spot for Hawaiian Tropic products. I lived in Spain for a year and applied the brand's Silk Hydration sun lotion every day and whenever I smell that distinctive tropical fragrance, I'm instantly transported back to that time. Sentiment aside, I just find their products pretty unbeatable when it comes to price point, texture and of course, their all-important sun protection. So, naturally, I was super excited when the brand dropped a mineral powder. One of the best sunscreens for sensitive skin and a pretty decent powder foundation rolled into one, I always carry this little pot of powder around with me in the summer months. It's made with physical mineral filters and has a very slight lemon tone that cancels out redness, but it's slight enough that it won't look chalky on deep skin tones. I use it as the last step of my summer makeup routine and reapply it during the day. It's definitely a supplementary product and wouldn't replace the need for a protective lotion or cream but it mattifies my greasy temple in a flash and provides an extra layer of UVA/UVB protection, which is always a good thing.
Now on to the downsides: I don't love the applier, and it feels rather cheap. It's hard to know how much product is coming out and you have to give it a good shake to get the powder to feed through the brush. All of which means it's quite hard to really direct the product. Also, while I love the fragrance it won't be for everyone.
11. Hello Sunday The Matte One Oil Control Moisturiser SPF50
The best sunscreen for breakouts
Specifications
RRP: £22 (international shipping available)
Type: Chemical
Texture: Cream
Oil free?: Yes
Reasons to buy
+
Mattifying effect
+
Hydrating
+
Cute packaging
Reasons to avoid
-
Thick consistency
-
White cast
In all honesty, we were in two minds about whether or not to include this product. One of our oily-skinned testers loved it while the other found it too thick and heavy on the skin. Personally, I liked the fact that the non-comedogenic formula didn't tighten our skin and was lightly mattifying. It also has a gentle fragrance which I liked. The pink packaging is cute too and looked good on our dresser. And of course, it has a high SPF which is really the most important thing. We used it on slightly blemished skin and it didn't exacerbate our break-outs.
However, it did feel a little tacky and the product started to separate a little and flake off our skin, meaning that it was hard to apply foundation on top. The texture of the cream is almost bobbly, which although intentional, is also a little disconcerting. Overall, if you're a fan of the brand and looking for an SPF-loaded moisturizer that won't cause or worsen breakouts, it's worth a go. Otherwise, we'd probably pick other products on this list.
How we tested the best sunscreens for oily skin
Firstly, we tested a lot of products that didn't make the list, finally whittling it down to these 11 products. I have oily, sensitive skin and I detest wearing sun lotion as it so often exacerbates both problems, so the products on this either felt enjoyable to wear, or went virtually unnoticed. Both of these are massive pros. In addition we looked at...
How the product felt on: Did it make my skin oilier or shiny? Could we apply foundation on top or did it pile?
SPF protection: All products on this list have an SPF of 30 or above
Ingredients: We tried to stay away from silicones and other nasties, opting for non-comedogenic formulas where possible
Consistency: All the products on this list have a lightweight consistency, and didn't clog our pores
Price point: Facial sunscreens are often expensive, especially when you need a fairly specialised product, so we assessed whether or not these products offered genuine value for money
How to choose the best sunscreen for oily skin
First and foremost, opt for non-comedogenic formulas - ones that won't block your pores.
"If you have oily skin then you need to look for an SPF which doesn't include certain oils such as coconut oil, cocoa butter, mineral oil, also ingredients such as petrolatum, silicones and glycerine as all of these work to moisturise the skin by creating a shine and greasy finish," advises medical Director of Cosmedics skin clinics, Dr Ross Perry.
"Try and aim for sunscreen which provides a matte finish and silica gel which absorbs oil. Opt for noncomedogenic which basically means the SPF product contains ingredients that won't clog the pores. It's also worth purchasing SPF which comes in the form of a gel/lightweight rather than a thick cream."
Echoing this advice, Dr Zainab Laftah, consultant dermatologist at GetHarley advises, "If you have oily skin or a tendency to break out with sunscreens I would recommend opting for non-comedogenic sunscreens that have been formulated for acne-prone skin. Often these have lower oil content and are lighter in consistency."
Is mineral or chemical sunscreen better for oily skin?
Mineral sunscreens are often cited as being better for oily skin because they generally contain key filters like zinc oxide and titanium dioxide. However, they can leave a white cast and many favour the barely-there texture of some chemical sunscreens. The most important thing, according to most dermatologists, is to ensure you go for a formula that is created for oily skin.
"Traditionally it was thought that mineral sunscreen was better for oily skin however these days there have been so many advancements in formulas and delivery systems that you can find excellent options in each category," says Dr Psomadakis. "So-called "chemical sunscreens" (a bit of a misnomer since all elements are chemistry based) tend to be lighter and come in gel textures, which many people prefer."
Sign up to our free daily email for the latest royal and entertainment news, interesting opinion, expert advice on styling and beauty trends, and no-nonsense guides to the health and wellness questions you want answered.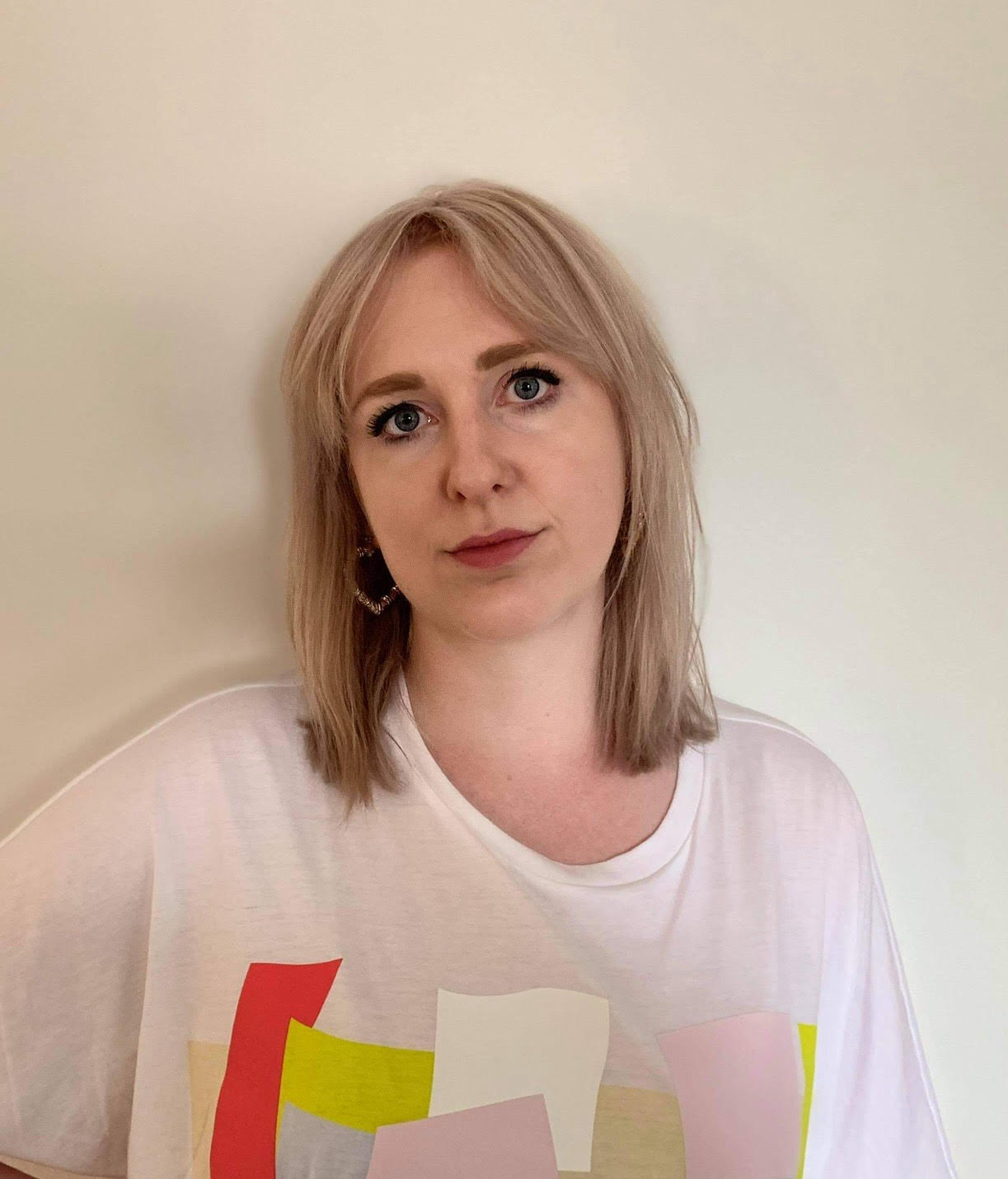 Anna is an editor and journalist, specializing in SEO and digital content production. First carving her career in communications and advertising agencies in Berlin and Barcelona, Anna's former life saw her work for film studios and inside a fashion house, before she moved to Metro.co.uk where her career highlights include heading up the SEO desk during the Covid-19 pandemic. Anna's published work ranges from culture and films to human interest features and live news coverage.

In her spare time, she enjoys watching movies, discovering the next big thing in music, traveling, online shopping, and poring over poetry and magazines. When she's not consuming those things, she's probably writing about them.

Originally from Glasgow, Anna has lived in Berlin, Barcelona, and London, not to mention stints in Guernsey and Athens. When she's not struggling to navigate a new language, she's always chasing the next hot trend and perfect black dress (you can never have too many).