The best skincare combinations for every complexion concern
Unsure which skincare combinations are right for you? We run through five fail-safe options for a clear, content complexion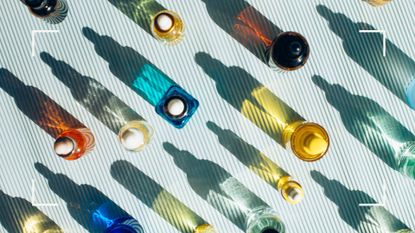 (Image credit: Getty Images/Canva)
woman&home newsletter
Sign up to our free daily email for the latest royal and entertainment news, interesting opinion, expert advice on styling and beauty trends, and no-nonsense guides to the health and wellness questions you want answered.
Thank you for signing up to . You will receive a verification email shortly.
There was a problem. Please refresh the page and try again.
Understanding which skincare combinations you should be using can be a bit of a minefield. With so many ingredient options out there, it's easy to get overwhelmed – and if there's one thing I know about skincare, it's that overloading your skin with too many products is one of the most common mistakes.
Put simply, the best skincare routine for you is the one that keeps your skin content. Most people won't benefit from an 18-step regime – and according to skincare expert Abi Cleeve (opens in new tab), trying endless 'fixes' often leads to more issues. "It's great that we've become interested in what we're buying ingredient-wise and why, but it's so important to keep things simple," says Cleeve. "It's better to focus on the skin barrier and UV protection before adding other elements so that targeted treatments can be added safely and effectively."
There are some fail-safe skincare combinations that just work – beauty best friends that make each other work harder. Let's run through the top skincare ingredients that do this, with a small pre-warning from Cleeve; "Give new ingredients time to work before stopping or starting new products – at least three weeks for the skin's regeneration process." She explains, "using too many ingredients without knowing how your skin will react can create a vicious cycle of no results at best and reactions at worst." Slow and steady is the way to go.
The best skincare combinations to use in your routine
For dullness: Vitamin C and AHAs
I'm starting with dullness for purely selfish reasons – it's one of my main skin concerns. Some mornings I wake up and my skin just looks gray, no matter how much sleep I've had or the amount of water I've been chugging. Using antioxidant Vitamin C alongside exfoliating acids (namely AHAs) is one of the best skincare combinations to brighten things up. It's the duo I come back to on those especially sluggish mornings.
Cleeve explains why. "AHAs help to relieve the skin of dead skin cells by breaking down the connective tissue holding these on. This reveals brighter smoother skin. Adding a highly stabilized Vitamin C will bring the glow and radiance up to the max." How you use this skincare combination is down to personal preference – you could sweep over the exfoliant after cleansing, then follow on with your best Vitamin C serum. Or you could use a smart product that contains both, such as: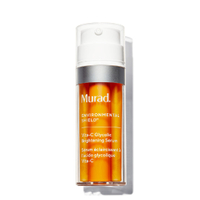 (opens in new tab)
Murad Vita-C Glycolic Brightening Serum | RRP: $109/£75
Combining the two beauty BFFs in one, this is an incredibly hardworking serum that always makes a noticeable difference to my dull, drab skin after just a few uses. It looks clearer, brighter, and – if I do say so myself – radiant.
For blemishes: Niacinamide and Saliclylic Acid
When it comes to skincare routines for acne, it's easy to get carried away with purifying treatments, in a quest to zap those zits. While those drying ingredients can really help blemishes shrink, they can also really parch the skin, leading to inflammation, sensitivity, and in some cases even causing spots to spread.
However, if you buddy up the ultimate blemish-blaster, salicylic acid with protecting, redness-reducing niacinamide, you can have a cleared but still content complexion. You can do this by using a calming niacinamide serum after using any drying treatments, but there's a brilliant mask that combines both: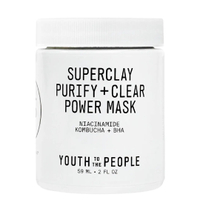 (opens in new tab)
Youth To The People Superclay Purify + Clear Power Mask | RRP: $36/£31
I reach for this when my skin starts misbehaving. There's something so satisfying about a thick clay mask, but so many of them leave my skin feeling camel-levels of thirst. Not this one – it contains 2% Niacinamide, which helps balance that purifying role, leaving skin feeling super clean, but restored.
For lines: Retinoids and Sunscreen
Vitamin A (also known as retinoids, or more commonly, retinol) is the gold standard when it comes to speeding up cell renewal and helping to improve the appearance of wrinkles. Any mention of how to use retinol will almost certainly come with the caveat that it's extra important to follow up with sunscreen the morning after application, as it can make your skin much more susceptible to sun damage.
Cleeve explains. "Retinol encourages the skin to speed up cell turnover, but the new cells have not had time to acclimatize to the environment. UV rays can really damage cells prematurely so always use SPF the next morning." She cites this as one of her best skincare combinations. "SPF and Retinol are perfect product partners. If you do nothing else for your skin and want a highly effective, long-term routine, make it retinol by night and SPF by day." For obvious reasons, there's no retinol and sunscreen hybrid. Work this skincare combination by using retinoids in the evening and always (always) use a high-quality, broad-spectrum sunscreen with a minimum of SPF30 the following morning.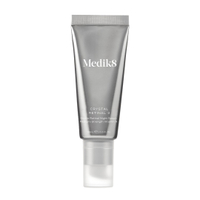 (opens in new tab)
Medik8 Crystal Retinal 3 | RRP: $62/£49
What makes the Medik8 range one of the best retinol creams out there is that you can ease in with a lower concentration and work your way up. Level 3 is a great place to start if you've dipped your toe into the world of retinoids and are looking for a more serious treatment.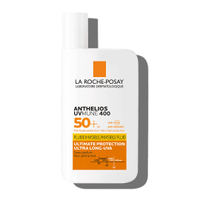 (opens in new tab)
La Roche-Posay Anthelios UVMune Ultra Light SPF50+ | RRP: $30.99/£19
There are so many brilliant sunscreen options out there, for every budget, so there's really no excuse not to use one daily. If I had to pick one for life, it'd be this – it's light, non-sticky, and suitable for all skin types.
For dehydration: Hyaluronic Acid and Glycerin
Dehydrated skin is one of the most common complexion concerns. Confusingly, you don't have to have dry skin to be dehydrated, even oilier skin types can get thirsty. hyaluronic acid (HA) is one of the best hydrators out there, able to hold 100 times its own weight in water, and when combined with moisturizing glycerin, is the ultimate way of intensely quenching skin. Consider this duo an icy pint of water for your complexion.
Cleeve recommends this as one of the key skincare combinations. "You can flood the skin with hydration but still find that half an hour later, it looks and feels dry. HA is the key, as it can drip-feed the skin as needed throughout the day – and night!" She continues, "Add glycerin to provide that moisture in a gel-oil formulation and you have a winning combination of skin-compatible hydration that the skin can retain for hours." Layer your best hyaluronic acid products with a glycerin-rich moisturizer, or look for a product that combines both, such as: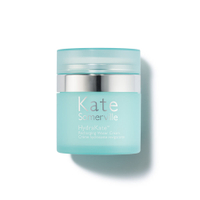 (opens in new tab)
Kate Somerville HydraKate Water Cream | RRP: $76/£65
My skin loves this moisturizer. It just drinks it up, and my face feels instantly comfier, content, and dewy. To supercharge the hydration further, you can use it alongside the range's hyaluronic-packed serum, for more of an intensive moisture hit.
For plumping: ceramides and hyaluronic acid
It's a fact of life that, as we age, skin loses its natural plumpness, and it's because the ceramides in our skin cells start to deplete. Cleeve explains, "Ceramide is the gel between the skin cells that gives bounce and resilience to the complexion. This depletes as we age, and can also be impacted by UV exposure, stress, and dehydration."
The good news is that you can top up ceramides by using them as an ingredient in your skincare routine, restoring elasticity. Another ingredient that plumps skin is our beloved hyaluronic acid. Hydrated skin appears plumper, so combining these two is the ultimate way of bringing your bounce back. You can find products that combine both, but in my experience adding another layer of HA will only ever be a good thing.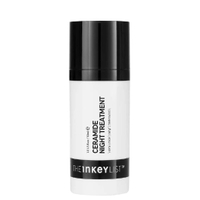 (opens in new tab)
The Inkey List Ceramide Night Treatment | RRP: $15.99/£15.99
Infused with a potent 3% blend of ceramides, as well as that all-important hyaluronic acid, this is a great way of restoring skin's bounce, leaving it looking visibly plumper after a week of use. The affordable price point is a bonus too.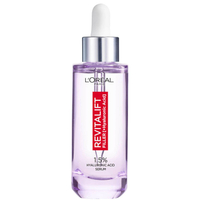 (opens in new tab)
L'Oreal Paris Revitalift Filler + Hyaluronic Acid Serum | RRP: $32.99/£24.99
This is my go-to HA serum. It's a global bestseller for a reason - it just works. It combines two structures of HA to allow it to sink in quicker and deeper, leading to noticeably plumped-up skin just hours after use. It's a genuinely impressive product at a brilliant price.
---
Skincare combinations to avoid
If we're sticking to the friendship analogy, there are also some skincare combinations that just will not get on. Beauty enemies, if you will. As a final takeaway, Cleeve highlights the two main nemeses' to avoid pairing:
Acids & Retinol: "This is a combination that overwhelms the skin and can compromise condition, exacerbate sensitivities and disturb the skin barrier. It's best to concentrate on one product and rotate it with the other on a weekly basis."
UV protection & DHA: "UVA protection, particularly delicate but crucial UVA filters, can be destroyed by DHA [the active ingredient in most self-tanners] as it oxidizes, so self-tan should be applied at night and UV protection the morning after."
Rhiannon Derbyshire is the Senior Beauty Editor for Woman & Home and other publications.
She started interning for magazines while working alongside her Fashion Journalism degree. There, she was lured to the beauty desk, seduced by matte lipsticks, posh shampoos and every skincare product imaginable. A first-language Welsh speaker, she can tell you why the best mascaras are always high street, why SPF is a non-negotiable all year round and how to find the exact right red lipstick in two languages.