Do you have dehydrated skin? How to tell if it's actually dry and quench your complexion for good
Finally get to the bottom of dry vs dehydrated skin—plus expert-approved hydration tricks and ingredients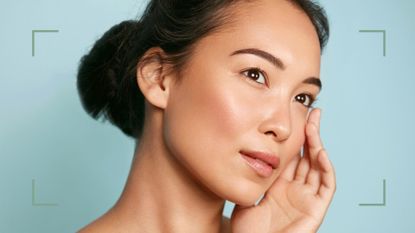 (Image credit: Getty Images)
You may think you have dehydrated skin. You may think you have dry skin. You may think they are exactly the same thing. In short, knowing whether you have dry or dehydrated skin—because they are in fact two separate skin issues—can be tricky.
That's why we've pulled together all the best expert advice to help you identify whether your skin is really, truly dehydrated and how to use your skincare routine to resolve the parched, tight feeling and dull appearance that dehydration can bring.
If you suspect you might be experiencing dehydrated skin, we've got you. Read on to learn everything you need to know about dehydration, from causes and triggers to the best skincare products to quench and hydrate.
Dehydrated skin: causes, treatments and pro tips
How to tell dry vs dehydrated skin
What is dry skin?
Let's start with dry skin. Dry skin is a skin 'type', just like oily, sensitive, or combination and that's determined by your genetics. It's how your skin behaves the majority of the time. "Dry skin is a surface condition that may have adequate internal water content," explains dermatologist Dr. Dennis Gross. If you have this type then familiarise yourself with skincare for dry skin and the best moisturizers for dry skin to keep your complexion feeling comfortable.
What is dehydrated skin?
Dehydrated skin, however, is something that can rear its head regardless of your skin type. "Dehydrated skin occurs when the skin lacks internal hydration, is water deficient in the deeper layers and is caused by the environment," says Dr. Gross. If you know your skin type isn't dry but you have recently been exposed to a change in weather or temperature and are suddenly feel tight and taut, or you know you haven't drunk enough water, then it's most likely it's reacting to that.
Still unsure? Dehydrated skin does look different from dry skin, here's what to look out for:
Dry skin symptoms: Being flaky, a scaly texture, redness, sensitive skin to the touch and you will be more prone to breakouts because of a compromised barrier function.
Dehydrated skin symptoms: Skin appears dull, sunken-looking, temporary decrease in skin elasticity and circulation.

What causes dehydrated skin?
Once you've ruled out dry skin, and understand that we all can get dehydrated skin regardless of our skin type, we need to know what's going to cause it. "Dehydration happens in the skin when there is an alteration to the surface hydrolipidic film, which acts as a barrier that prevents water from evaporating through the epidermis," explains Dr. Daphne Thioly-Bensoussa, a dermatologist specializing in skin aging.
What can cause this change in the skin barrier? "It can be caused by climatic factors such as UV rays, the cold, wind, and air conditioning or by more personal factors such as smoking, poor diet, unsuitable cosmetics or over-aggressive soaps," advises Dr. Thioly-Bensoussa.
Of course, knowing what to avoid and what to reach for when your skin is dehydrated is key.
DON'T: Use harsh physical scrubs as they can irritate the skin further. Choose a skincare acid instead, you can pick between AHA vs BHA.
DON'T: Take long, hot showers. Learn how to wash your face using cooler temperatures then when showering use lukewarm water and make sure to just pat your skin dry rather than over-rubbing it.

DO: Use vitamin-rich actives to reinforce the moisture barrier.
DO: Make sure you drink enough water. Dehydrated skin is lacking water internally so you need to address that before supplementing with topical products.
Skincare ingredients for dehydrated skin
Certain skincare ingredients have been proven to be ultra-effective at quenching dehydration, Dr Dennis Gross recommends these as his top three:
1. Ceramides
"Ceramides make up the skin's natural moisture barrier, so everyone can benefit from topical application. Our natural levels of ceramides decline as we age, making this is a helpful, hydrating ingredient at any age."
Our Beauty Editor recommends: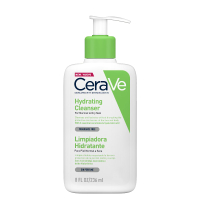 CeraVe Hydrating Cleanser | RRP: $13.99/£9.50
Packed with three essential ceramides, this cult buy is one of the best cleansers to not only remove all make-up and dirt but also protect and strengthen the skin barrier so your skin doesn't get stripped of any moisture.
---
---
---
2. Hyaluronic Acid
Weighing up whether niacinamide vs hyaluronic acid is a superior hydrator for dry skin? "Hyaluronic acid is a humectant that holds 1000x its weight in water, meaning it is a powerhouse when it comes to keeping the skin hydrated. The best hyaluronic acid products penetrate deeper than ceramides, helping to hydrate even further," explains Dr. Gross.
Our Beauty Editor recommends:
---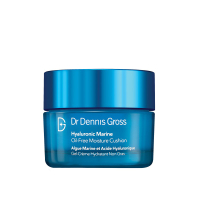 Dr Dennis Gross Hyaluronic Marine Oil-Free Moisture Cushion | RRP: $60/£59
This lightweight day cream packs a serious hydrating punch and is one of the best face moisturizers for dehydration. This is thanks to it being filled with hyaluronic acid which locks in and also attracts moisture to it, but also Japanese marine algae, which strengthens the skin barrier to prevent moisture from leaving the skin.
---
3. Niacinamide
"Niacinamide aka Vitamin B3 repairs the skin lipid barrier, retains moisture, reduces inflammation and redness. It can help further by regulating oil production, post-inflammatory hyperpigmentation, and reducing breakouts," says Dr. Gross. (this makes it a useful tool in learning how to get rid of acne) "Niacinamide is a real skin saver for those with acne, dry skin–it can tackle acne and dryness at the same time!"
Our Beauty Editor recommends: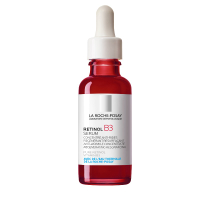 La Roche-Posay 0.3% Retinol + Vitamin B3 Serum | $39.99/£38
Just because your skin is dehydrated doesn't mean you have to forgo your usual active products, like the best retinol creams and serums. This contains a percentage of wrinkle-smoothing retinol that is effective but won't aggravate as well as vitamin B3 to improve moisture levels.
---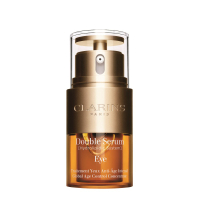 Clarins Double Serum Eye | RRP: $67/£56
Thanks to its very thin and delicate skin, the eyes are one of the first places to show dehydration. Keep this zone plump and fresh with this amazing eye serum, which is filled with B vitamin-rich plant ingredients to target dehydration and is one of the best eye creams for dark circles.
---
woman&home thanks Dr Dennis Gross and Dr. Daphne Thioly-Bensoussa for their time and expertise
Sign up to our free daily email for the latest royal and entertainment news, interesting opinion, expert advice on styling and beauty trends, and no-nonsense guides to the health and wellness questions you want answered.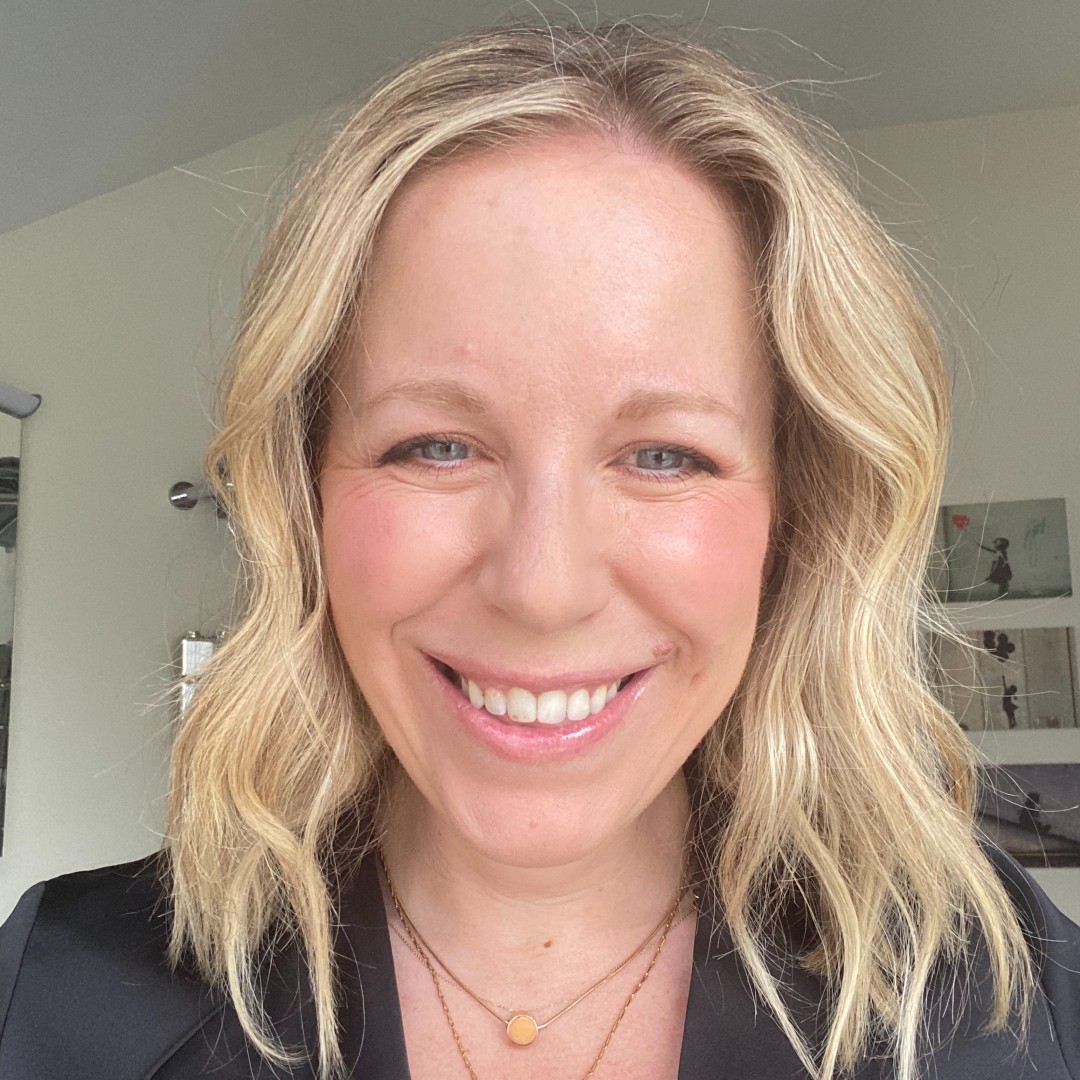 Freelance Beauty Director
Sarah-Jane Corfield-Smith has worked in the beauty industry for more than 15 years and, as well as woman&home, has contributed to titles such as Stylist, The Daily Mail and The Times.

As a mum of two little girls she has limited time to spend on herself, so if you're looking for hard-working multi-tasking products, she's the one in the know.

Her top three products she has on her at all times are a glow-giving tinted moisturizer, brow pencil and a tinted lip balm. Oh, and she's never far away from a hydrating face mist.