Here's how to get rid of acne for clear, radiant skin
Learn how to get rid of acne at any age for clear, glowing, healthy skin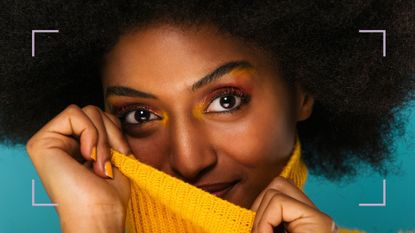 (Image credit: Getty Images)
If you've been searching for how to get rid of acne you're not alone. Acne is one of the most common skin conditions you can deal with and it can be a stubborn one to shift at that.
Having acne isn't something that you think you'll have to deal with in your 30s, 40s, or even 50s, but it is far from a problem only experienced by those going through puberty. In fact, according to the American Academy of Dermatology (opens in new tab) (AAD), acne is the most common skin condition in the United States, affecting up to 50 million people annually.
Everything from stress and anxiety, to fluctuating hormone levels and different stages of menopause, can contribute to acne flareups at any age, regardless of how good your skincare routine is. That's why it's so important to know what your skin flare-up triggers are and how to get rid of acne in the best way for you.
How to get rid of acne: defining acne
So, why are you breaking out? Dr. Ifeoma Ejikeme, medical consultant and skin expert, defines acne clinically as "acne vulgaris" and as a skin condition characterized by clogged hair follicles: "Once pores are clogged by bacteria, inflammatory cells, and mature skin cells, it leads to open (and closed) comedones and cyst formation," she explained to w&h.
"Acne is caused by skin cells and oil clogging up pores, and bacteria on the skin adds to the inflammation," board certified dermatologist and Assistant Clinical Professor for Mount Sinai Hospital, Dr. Rachel Nazarian, MD, adds.
"Because the face and back have a high density of sweat and oil glands, this increases the chances of acne formation," Dr. Nazarian says. And unfortunately, even though acne can show up most commonly on your face, back, and chest areas, it can also happen anywhere on the body.
The AAD finds that acne in adults continues to increase year over year—affecting up to 15% of women. While acne can happen to anyone at any time, the biggest driver is genetics, meaning if you have a family history of acne, that means you may be more likely to develop it, says Dr. Ejikeme.
However, there are additional triggers that contribute to breakouts. These include stress, over-exfoliation, use of occlusive products and even eating more than the recommended daily sugar intake.
There are many forms of acne, and discovering which one fits your situation is one of the key factors in getting rid of it for good. This includes learning how to get rid of blackheads or whiteheads (and differentiating between them!), as well as identifying cluster pimples and painful cystic acne, among others. It is important to pinpoint the type of acne you're suffering from to get to the root of the issue.
What causes acne?
There are a handful of factors that can cause adult acne:
Genetics: A driving factor in being acne-prone, Dr. Ejikeme states that a family history towards acne can determine how likely you are to develop a case of acne yourself.
Hormone fluctuations: Whether it's pregnancy or menopausal acne, hormones play a prime role in the clarity and condition of your skin at any life stage. "Hormones often send signals to these oil glands to increase production," says Dr. Nazarian. "That's often why we notice fluctuations in acne during puberty (when levels increase)."
Medication: Many medications that include steroids, or even meds that are new to your system, can be a cause for acne flareups.
Stress levels: Cortisol, the stress hormone, causes increased oil production in your glands, which can then clog pores and lead to acute breakouts. It's also during adulthood that stress increases, says Dr. Nazarian, and also when estrogen starts to decline.
Diet: A diet rich in refined sugars and carbohydrates increases the level of insulin in the body, which then increases the activity of androgen hormones and consequentially, sebum production. Consuming large amounts of omega-6 fats versus omega-3 fats (such as fish, nuts) is said to also contribute to inflammation.
Occlusive products: Dr. Ejikeme also pinpoints occlusives as a trigger. Occlusives, or moisturizers or products that create a physical barrier on skin to prevent moisture loss by locking in hydration, are great for dry skin but can be too much for oilier skin, causing clogged pores. If you're acne-prone, be wary of skincare products that include popular occlusive ingredients like petroleum jelly, mineral oil, silicone, dimethicone, or lanolin.
Over-exfoliation: Excited about using that best facial exfoliator? Don't overdo it, as too zealous a session can strip skin of its natural oils and cause your glands to overcompensate.
Preventing and treating acne
Once you realize acne has become a problem, you can take simple steps to reduce flareups and the dreaded angry breakout pimple. First, you'll want to reevaluate your skincare routine: Do you know how to wash your face properly? Are you cleansing too much, not enough, or not using the best cleansers for acne? Looking into the best cleanser for your skin type can be a simple first step.
Next, take some time to invest in a proper skincare routine for acne. Uncover the acne-targeted products that match your skin condition. Make it a habit of reading the ingredients on the back of each beauty product before purchase.
Acne can cause scarring and redness in lighter skin tones and hyperpigmentation and changes in texture in darker tones. Topical products and treatments such as chemical peels, laser treatments, and light therapy for acne can help, but only undergo these treatments when recommended by a dermatologist.
How to get rid acne at home with your skincare routine
To treat acne at home Dr. Ejikeme advises that you try "a basic skincare routine with key ingredients," although she also adds, "sometimes prescription medication is needed."
For a skincare routine that could help fight acne Dr. Ejikeme advises: "Start with a foaming cleanser that doesn't strip your skin, and use a two percent salicylic acid cleanser (or serum) a few times a week. Finish with a light, non-comedogenic moisturizer and sunscreen."
"Use gentle cleansers, such as a Dove Sensitive Skin Beauty Bar (opens in new tab). Also use a topical chemical peel—either as a wipe-on pad or a medicated body wash in the shower, which is an easy way to apply to the whole back—and look for ingredients like glycolic acid that remove surface skin cells and diminish acne marks with time," says Dr. Nazarian.
Dr. Nazarian warns: "Be diligent about your acne regimen and don't pick. Picking at the pimples will only increase inflammation and increase your risk of scarring and leaving marks behind. Also avoid scrubbing too aggressively, which will have a similar effect."
Ingredients to look out for in anti-acne products
Whether shopping online or in-store, these are the key ingredients you should look for to get rid of acne:
Salicylic acid: "Look for ingredients like benzoyl peroxide or salicylic acid that break up blocked and clogged pores and decrease acne inflammation," recommends Dr. Nazarian. A beta hydroxy acid (BHA), salicylic acid is an exfoliating ingredient that helps with cell turnover and unclogging pores. There are a handful of creams and washes on the market that contain SA, as it's great for reducing inflammation as well. Note that the AAD doesn't recommend using salicylic acid for women that are pregnant; instead, they may use azelaic acid.
Retinoids: "Retinoids are also wonderful for treating acne," advises Dr. Nazarian. "These vitamin A derivatives have been shown to improve collagen formation and improve acne scars. Only a very small amount should be a used for a large surface area. ProactivMD and Differin make a great gel that contains adapalene, a gentler effective retinoid." Like salicylic acid, retinol is a wildly popular anti-aging and anti-acne ingredient available in a wide variety of varying doses in lotions, gels, and creams. Investing in best retinol creams can make for a great one-two punch.
Benzoyl peroxide: Benzoyl peroxide is both an anti-microbial and anti-inflammatory ingredient commonly seen in many acne products. It's most effective in cases of mild acne, and shouldn't be used together with a retinol.
Anti-acne products, recommended by our beauty editor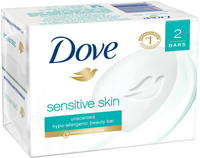 (opens in new tab)
Dove Sensitive Skin Beauty Bar
Hypoallergenic, fragrance-, sulfate-, and yes, cruelty-free, there's a reason why this super-gentle soap is the number one most recommended soap bar from derms everywhere. It's great for all skin types, and sensitive skin can rest assured no flare-ups will ensue.
---
---
---
---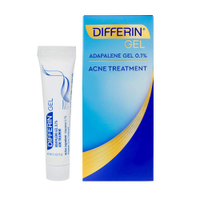 (opens in new tab)
Differin Gel for Face with Adapalene
Priding itself on being created for "superior tolerability," Differin's adapalene gel is oil-, alcohol-, and fragrance-free and works by normalizing cell turnover to target clogged pores and inflammation. Definitely one of the easiest (and more affordable) transitions into a retinol regimen we've seen. Oh, and it's water-based, so will feel next to nothing.
---
woman&home thanks Dr. Ifeoma Ejikeme of Adonia Medical Clinic (opens in new tab) and Dr. Rachel Nazarian (opens in new tab) of Mount Sinai for their time and expertise.
A lifelong creative writer and beautyphile, Eunice Lucero-Lee graduated from De La Salle University in 2002 and was hired a year later to front all beauty coverage for Pink Magazine. A beauty, astrology, and pop culture obsessive and insider for over 18 years, Eunice is an internationally published editor (and now certified astrologer) whose work has been featured in publications such as Cosmopolitan, Esquire, and The Numinous, among many others.