How to get rid of whiteheads—your expert guide to banishing pesky pimples
From causes to treatments, learn how to get rid of whiteheads for good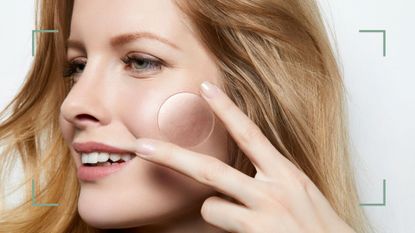 (Image credit: Getty Images)
Everybody deals with them at every age, so if you need to know how to get rid of whiteheads fast, we've got you covered. From main causes to targeted treatments, we've asked three world-class experts to find out exactly how to banish these pesky pimples for good.
Up there with the more frustrating forms of acne, whiteheads often appear out of nowhere, usually coming in a cluster and, much to our annoyance, can linger sometimes despite best efforts at following a great skincare routine.
According to the American Academy of Dermatology, acne affects over 50 million Americans every year, and is on the rise in adults between 30 and 40 years old. In the UK, the NHS reports that 95% of people aged between 11 and 30 years old are affected by acne to some extent. Older people can also develop whiteheads due to hormonal changes brought on by pregnancy, menstruation, or menopause.
If you're currently battling against a bout of whiteheads, know that you're not alone. There are simple steps you can take, along with using skin-savvy products from retinol to benzoyl peroxide, that will help treat and prevent future breakouts.
What are whiteheads?
"Whiteheads, technically called closed comedones, are due to a build-up of dead skin cells, excessive sebum, trapped dirt, and bacteria that have all accumulated on the skin's surface," explains Ada Ooi, celebrity facialist and founder of 001 Skincare (opens in new tab). In terms of their appearance, they look like little white bumps and are covered by a thin layer of skin. "Blackheads, on the other hand, are what we call open comedones," says Dr. Sam Bunting, of Dr. Sam's Skincare (opens in new tab), "meaning the plug is exposed to the air resulting in oxidation." This is the reason why blackheads are dark in color. Both are considered mild forms of acne.
What causes whiteheads?
Whiteheads happen to everyone and can commonly brought on by a number of environmental factors like:
Sex Hormones: "Comedones are the precursor lesion in all acne and are often due to changes in our hormones," explains Dr. Sam. "The increase in sex hormones at puberty, for instance, promotes oil production and makes skin cells sticky—this can result in a plug."
Stress: "Stress can trigger the release of stress hormones," says Ada. Research has found that these stress hormones are able to bind to cells in the skin's sebaceous glands and ultimately increase oil production, which can result in whiteheads.
Dry skin: "Dry skin creates an uneven alignment of skin cells on the surface which can trap sebum and sweat underneath," explains Ada.
Overcleansing: "If you cleanse too much, you run the risk of stripping the skin of its natural oils," warns Ada, "this can send the wrong signal to the skin and, in turn, drive up oil production, resulting in breakouts." Learning how to wash your face properly can prevent overstripping of natural oils.
Touching your face: It's very easily done, but touching your face can also trigger whiteheads. Why? Because the hands are a breeding ground for bacteria and by touching your face, you're bringing the bacteria to the skin. This also applies to mobile phones and dirty makeup brushes.
Menopause: The onset of menopause causes lots of changes in the body, a byproduct of which can be acne. Menopausal acne is annoying but treatable through hygiene.
Skincare products: "Using skincare and cosmetics that contain pore-blocking ingredients can also contribute to the issue," adds Dr. Sam. Common pore-blocking, or comedogenic, ingredients include coconut oil, lanolin, and sodium laureth sulfate.
Should you squeeze whiteheads?
Short answer: no. While we know it's tempting, the experts agree that whiteheads should not be squeezed. "The trauma can cause non-inflammatory acne (a.k.a. whiteheads) to become inflammatory," explains Dr. Emma Craythorne, SkinCeuticals consultant dermatologist. Inflammatory acne breaking out, like cysts, occurs when the clogged pore is infected with bacteria, leading to redness and swelling. Instead of squeezing, lock down a good skincare routine for acne. "These basically unclog the pores," says Craythorne.
How to get rid of whiteheads
Tip #1: Cleanse daily (and both AM and PM for oilier skin)
"Daily cleansing is the first step in controlling whiteheads," says Ada. "It will remove makeup and product build-up along with pollution and dirt." Dr. Craythorne seconds this: "If you have oily skin, try a foaming cleanser," says Dr. Craythorne, "and look out for cleansers with blemish-busting ingredients like salicylic acid." A proper double cleansing routine can get you on the right track.
If, however, you prefer a gel to a foam, give SkinCeuticals LHA Cleanser a try. The hard-working formula is brimming with beta hydroxy acids (BHAs) as well as alpha hydroxy acids (AHAs) to decongest pores and smooth skin.
Our beauty editor recommends...
---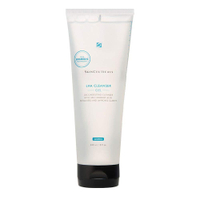 (opens in new tab)
SkinCeuticals LHA Cleanser Gel | RRP: $41/£33
Formulated with oily and acne-prone skin (opens in new tab) in mind, this gel cleanser decongests pores, minimizes blemishes and brightens skin with a cocktail of BHAs and AHAs. Triple tick!
Tip #2: Exfoliate
"Exfoliating is also key to tackling whiteheads," says Ada. "The skin naturally sheds every 28 days, but this shedding process can be encouraged with exfoliating." There are two types of exfoliation: physical and chemical. "Physical exfoliation involves the manual removal of skin cells," says Ada, "whereas chemical exfoliation encourages skin cell renewal by leaving ingredients on the skin to work their magic." Face scrubs fall into the physical category, while acids fall into the chemical category. The best facial exfoliator for you can be either physical or chemical, depending on skin type or preference.
"When the natural shedding process is encouraged, it reduces the potential for dead skin cell build-up and sebum to accumulate, as fresh cells are brought to the top layer of the skin," explains Ada.
Paula's Choice Salicylic Acid Skin Perfecting 2% BHA Liquid Exfoliant is a must-try chemical exfoliant for anyone experiencing breakouts. For a combination of AHAs and BHAs, opt for cult fave Drunk Elephant T.L.C. Sukari Babyfacial.
Our beauty editor recommends...
(opens in new tab)
Paula's Choice Salicylic Acid Skin Perfecting 2% BHA Liquid Exfoliant | RRP: $29.50/£29
This leave-on liquid exfoliant for congested skin is an absolute must-try for anyone experiencing whiteheads. Salicylic acid removes dead skin cells, methylpropanediol boosts hydration, and green tea extract soothes and protects. Apply using a cotton pad after cleansing, before topping off with serum, moisturizer, or SPF.
---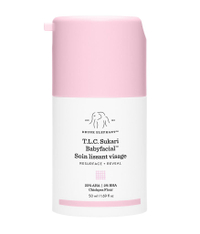 (opens in new tab)
Drunk Elephant T.L.C. Sukari Babyfacial | RRP: $80/£67
For an unbelievable glow, turn your face to Drunk Elephant's Babyfacial. The supercharged treatment features a 25% AHA and 2% BHA blend of glycolic acid (opens in new tab), as well as tartaric, lactic, citric and salicylic acids that work together to slough away dulling dead skin cells to reveal baby-soft skin.
Tip #3: Introduce retinol
Dr. Sam highly recommends retinoids, which are derived from vitamin A. "These are the most powerful group when it comes to prevention of clogged pores," she says. For retinol first-timers, the trick is to start low and slowly build up in strength. The best retinol creams all come in different strengths, so pick one on the lower side of the spectrum and increase as your tolerance builds.
"I like to add in acids like azelaic acid and salicylic acid to help unclog existing blocked pores," adds Dr. Sam. "The most effective way to use these ingredients is in combination. My Dr. Sam's Flawless Nightly Serum and Neutralizing Gel—they work together to clear away whiteheads, blackheads, and sebaceous filaments."
Our beauty editor recommends...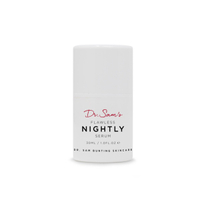 (opens in new tab)
Dr. Sam's Flawless Nightly Serum | RRP: $54/£39
"I wanted to make using actives easy so I packed maximum action into one easy-to-apply layer you can use at night," says Dr. Sam. Inside, the super serum boasts niacinamide (opens in new tab), granactive retinoid, azelaic acid, and bakuchiol to soften lines and vacuum pores.
---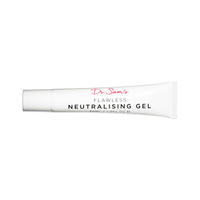 (opens in new tab)
Dr. Sam's Flawless Neutralizing Gel | RRP: $38/£28
Ideal for treating breakouts and boasting of a silky-smooth texture, the lightweight gel quickly sinks into skin and gets to work, taking down redness and spot size with four active ingredients. Apply a half-fingertip amount, every other day, before gradually building up.
Tip #4 Try a pimple patch
The temptation to pick can often be unbearable. To help protect your whitehead from bacteria while also delivering blemish-fighting ingredients to the source, invest in some spot stickers. It works anywhere on the body from face to back acne.
Easy to use and highly effective, our beauty team recommends ZitSticka KILLA Spot Clarifying Patch Kit and Peace Out Acne Healing Dots.
Our beauty editor recommends...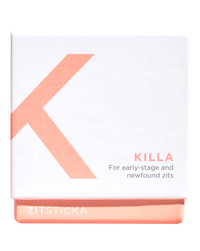 (opens in new tab)
ZitSticka KILLA Spot Clarifying Patch Kit | RRP: $29/£27
Featuring 24 microdarts, ZitSticka KILLA spot stickers deliver active ingredients straight to the spot source. Simply apply the CLEANA swab first to prime the skin, before pressing a translucent KILLA on top to protect and calm a newfound spot. Genius!
---
Tip #5: Use SPF
We know the drill: SPF is the most important skincare product that should be slathered on every day, all year round. This rule applies to every skin type, but it's worth noting that spot treatments (including acids and retinoids) can make your skin super sensitive to the sun, so it's even more important to not forgo this skincare step when tackling blemishes. Brands like eltaMD and Supergoop! are beloved the world around, but whatever pick you go with, investing in the best facial sunscreen you can avail of and it will reap rewards.
Our beauty editor recommends...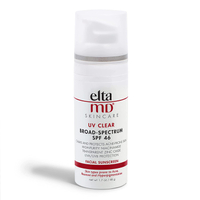 (opens in new tab)
EltaMD UV Clear Broad Spectrum Facial Sunscreen Broad-Spectrum SPF 46 | RRP: $37/£44
If the whopping 26,000+ ratings aren't enough to convince, then perhaps the fact that dermatologists hands-down swear by this mineral pick should. Formulated for both sensitive and acne-prone skin, we appreciate both the light, oil-free, translucent formula and the addition of always-welcome niacinamide.
---
Tip #6: Wash your pillowcase weekly
It's not just our hands and mobile phones that touch our face—our beddings can be a culprit, too. Makeup, bacteria, and oil can all build up on even the best silk pillowcases and contribute to breakouts. As a general rule of thumb, the experts recommend weekly washes and to look out for fragrance-free detergents. If you do, however, forget (or it's been a little longer than a week), just turn your pillowcase over. Life hack!
---
woman&home thanks Ada Ooi (opens in new tab) of 001 Skincare (opens in new tab), Dr. Sam Bunting of Dr. Sam's Skincare (opens in new tab), and Dr. Emma Craythorne (opens in new tab) of SkinCeuticals (opens in new tab) for their time and expertise.
Emma Stoddart is a freelance beauty journalist and self-confessed skincare aficionado with over five years' industry experience. Emma has worked for some of the UK's top women's titles including Net-A-Porter, Stylist and Grazia. Her experience spans online and print as well as producing editorial shoots with some of the industry's biggest artists, including Val Garland. Asides from working with them behind the scenes, she's also had the chance to interview the likes of Patrick Ta, Pat McGrath, and Sam McKnight for all their insider tips and tricks.