Azelaic acid: Why it's great for sensitive skin, rosacea, acne and pigmentation and the skincare products that keep selling out
Prepare to make azelaic acid part of your daily routine.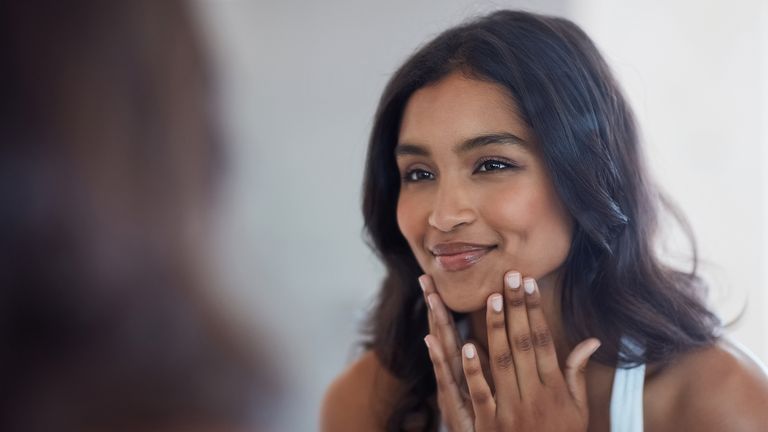 (Image credit: iStock / Getty Images Plus)
Azelaic acid may not be the new kid on the skincare block but it's definitely the most underrated.
'The beauty of azelaic acid is that it's a one-stop shop whether you're treating acne, rosacea, sensitive skin or dark spots,' says dermatologist Dr Anjali Mahto.
And yet despite being one of dermatology's most loved ingredients few of us have either heard of it, or tapped into the over-the-counter versions.
But that's all set to change now that our lockdown skincare obsession knows no bounds. Azelaic acid has not only become one of Google's most trending beauty searches, but the creams containing it just keep selling out.
Here's everything you need to know...
What is azelaic acid?
Azelaic acid is produced naturally by yeast that lives on healthy skin. But for the purposes of skincare, it is produced from barley and wheat.
How does it work?
Whiteheads, blackheads and those annoying chin huggers caused by masks don't stand a chance when faced with azelaic acid. It's mild exfoliating action unclogs pores and improves the look of acne scars. Meanwhile, its anti-inflammatory benefits take down the redness of both spots and rosacea patches, which is impressive given this is an acid.
However, where azelaic acid really deserves bragging rights is in improving the look of stubborn pigmentation. 'Azelaic acid blocks tyrosinase, which causes excess melanin and uneven brown patches on the skin,' says Mahto.
Unsurprisingly, such a potent ingredient is often prescription only. The two most common concentrations are Finacea (15 per cent) and Skinoren (20 per cent).
That said, over-the-counter creams that are 10 per cent or under are a good jumping off point. Better yet, they are clinically proven to be just as effective when skin is riled.
In a study published in the Journal of Medical Sciences, all 40 participants who used azelaic acid at 10 percent saw their acne improve after just either weeks.
No wonder, The Ordinary Azelaic Acid Suspension 10% keeps selling out. The fact that so many people don't move on to more expensive formulas speaks volumes.
Also good is Paula's Choice Azelaic Acid Booster, which combined with salicylic acid smoothes away rough skin and spots.
While a nice entry level product is Ren Clean Skincare Ready, Steady Glow Daily AHA Tonic, a liquid exfoliant that's a step up from your regular toner and imparts an enviable glow.
As with all acids, there's just one caveat: wear sunscreen daily as skin will be more sensitive to UV rays.
Then again, if that's the only concession to socking (multiple) anti-ageing punches, we're sold.
Fiona Embleton is a beauty writer who is now Acting Beauty Editor at Stylist. She is obsessed with Isabel Marant and cats.