Salicylic acid explained: what can this ingredient do for your skin?
Dermatologists break down salicylic acid's benefits, uses, and how to include it in your routine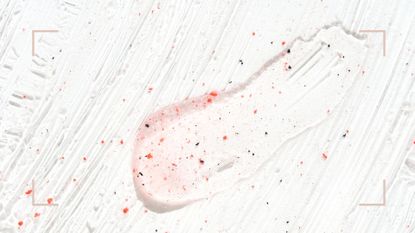 (Image credit: Future/Getty images)
Salicylic acid has been around for a while in skincare. And if you're not already familiar with this hero ingredient, it's absolutely worth getting to know. This beta-hydroxy acid is widely known as one of the most effective ways to clear up congestion and blemishes. Plus, it can do so much more besides.
If you are looking to include a skincare acid in your skincare routine then salicylic could be the one. It belongs to a family of acids called beta-hydroxy-acids (BHA) that, along with learning how to use retinol, can significantly improve breakouts. "Salicylic acid is BHA with multiple benefits. It unclogs pores, increases cell turnover, exfoliates skin and has anti-bacterial effects – all of which makes it a popular and effective acne ingredient," explains dermatologist and medical director of Eudelo (opens in new tab), Dr Stefanie Williams.
If that sounds appealing, stay put. This guide will tell you everything you need to know about salicylic acid - what it is, how to use it properly, and what to look for when buying products containing BHAs.
A doctor-approved guide to salicylic acid
What is salicylic acid
Understanding salicylic acid necessitates a small chemistry lesson (a really tiny one, promise!) Generally, beauty products use one of two types of acids - beta hydroxy acids, known as BHAs, and alpha hydroxy acids, AHAs.
Salicylic acid is a BHA, which are oil-soluble and can penetrate the pores, while AHAs are water soluble and stay at surface level. This is the secret to salicylic acid's success. Because of its ability to penetrate pores, it can dig a little deeper than other topical exfoliators and get to work clearing out congestion, making BHA one of the best pore minimizers in acid form. So if you were wondering about the difference between AHA vs BHA, now you know!
What are the benefits of salicylic acid?
The fact that salicylic acid penetrates your skin so easily makes it perfect for its main job, fighting blemishes. "It's particularly useful for blackheads and whiteheads (comedones) due to its ability to penetrate pores, clearing debris at a deeper level," explains Dr Williams. As most breakouts are the result of excess sebum and bacteria becoming trapped within the skin, salicylic's oil-clearing powers make it the perfect ingredient in a skincare routine for acne.
But that's not all, salicylic can also help break down dead skin cells at the skin's surface, from top-to-toe. "In higher concentrations, salicylic acid is used to soften and remove thickened skin - on cracked heels, say." explains Dr Williams, who adds that, "it's also a popular ingredient in at-home chemical peels."
How to use salicylic acid
Find the right texture: Salicylic acid comes in a wide variety of skincare products, including some of the best cleansers for acne, treatment masks, and the best toners for oily skin types. Refreshing waters, peel pads, and gels are all popular product textures in which to find salicylic, as they are usually appealing to those with acne or congested skin.
Consider percentage: As salicylic is so powerful it tends to come in fairly low percentages, from 0.5% to 3%, and the strength will determine how often the product should be used. So daily cleansers and toners can be used, as the name suggests, once a day. While stronger peel products and masks should only be applied once or twice a week, tops.
Apply it first: Whichever salicylic product you use, it should be applied to clean skin as your first active treatment (or in the case of cleansers, as your first step) Follow it up with hydrating products such as the best face moisturizers to counteract dryness.
Avoid other exfoliators: While salicylic can be incorporated into a variety of routines, it isn't a good idea to use it on the same night as other powerful exfoliating actives, so don't layer up with your best retinol cream or AHA products such as glycolic acid peels.
Does Salicylic Acid have side effects?
Salicylic acid is a powerful ingredient, and due to its ability to dissolve sebum, it can dry out or irritate the skin in some cases. Those with sensitive skin can have adverse reactions to salicylic as well. If you experience dryness, peeling, redness, or skin irritation, you should either cut back to very sporadic use or discontinue it entirely.
Although salicylic acid is available in many over-the-counter products, certain medicines can interact badly with salicylic acid. If you are on long-term medication and worried at all, check with your doctor before using salicylic acid products.
Our beauty editor recommends...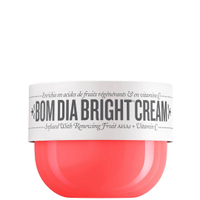 (opens in new tab)
Sol de Janiero Bom Dia Bright Cream | RRP: $22/£37.40
Not every salicylic acid product has to be serious-looking - or for the face, for that matter! This joyful, deliciously-scented body cream hydrates and gently smooths with willow bark (a natural form of salicylic) to chip away at bumpy keratosis pilaris, ingrown hairs and back spots.
Beauty Editor, womanandhome.com
As woman&home's Beauty Channel Editor, Fiona Mckim has tried more products than she's had hot dinners and nothing makes her happier than raving about brilliant finds on womanandhome.com or her instagram grid (@fionamckim if you like hair experiments and cute shih-tzus). Fiona joined woman&home as Assistant Beauty Editor in 2013 under industry legend Jo GB, who taught her everything she needed to know (learn about ingredients and employ extreme cynicism). She has since covered every corner of the industry, from interviewing dermatologists and celebrities to reporting backstage at Fashion Week and judging the w&h Beauty Awards.