How to do an at home chemical peel for smooth, glowing skin
Your safe and effective at home chemical peel guide, by the experts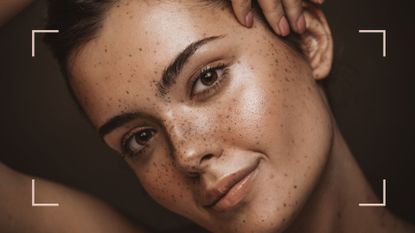 (Image credit: Getty images)
At home chemical peel products have soared in popularity. According to analysis from 1010 data, face peel products grew 150% from 2019 to 2020, as many of us stepped up our skincare game while at home. Showing no signs of fading, Statista expects the chemical peel market to grow by another 50% by 2026. So, why the sudden surge? And what exactly is an at home chemical peel?
Simply put, a chemical peel is a high-strength acidic formula with a low pH that's left on the skin for a certain amount of time. It might sound scary, but as Daniel Isaacs, director of research at Medik8 explains, "the main function of a peel is to loosen the glue which sits between cells to help accelerate exfoliation." In turn, this exfoliation stimulates the removal of the top layer dead skin cells and the regeneration of new, healthy cells below, which is a key step in any effective skincare routine. "Peels soften fine lines and wrinkles, treat discoloration and pigmentation, treat acne and acne scarring," says aesthetics doctor, Dr. Sophie Shotter.
Whether you're keen to learn how to get rid of acne scarring or simply want the skin smoothing benefits of an at home chemical peel, read on to discover the expert's top tips and advice—from the best skincare acids to use, how to peel at home safely and the best soothing aftercare products.
Your at home chemical peel in four simple steps
1. Pick your peel product
The first thing to consider is ingredients. There are several different skincare ingredients used within at home chemical peel products that have varying strengths, targeting different concerns. Most commonly, people tend to choose between AHA vs BHA.
AHAs: AHA (alpha hydroxy acid) peels contain water-soluble acids such as glycolic acid, lactic acid, or mandelic acid. "These acids exfoliate the surface of the skin, smoothing fine lines and sloughing off hyperpigmentation," says Isaacs. Dr. Shotter adds that they suit most skin types and are the most widely used acids.
BHAs: "BHA (beta hydroxy acid) peels commonly contain salicylic acid, an oil-soluble exfoliating acid which can penetrate deep into pores," explains Isaacs. "They are great for minimizing the appearance of blemishes and decongesting skin." This makes them a perfect peel product to use as skincare for oily skin.
PHAs: PHA (polyhydroxy acid) peels are gentle yet effective. "They stimulate cell turnover but not aggressively—making them suitable for even the most sensitive skin types," says Dr. Shotter.
So it's AHAs for top layer exfoliation, BHAs for deeper decongesting, and PHAs for sensitive skin. Once you've found your perfect chemical peel product, the next step is prep.
2. Prep the skin
It's important to prep the skin before applying your chosen at home chemical peel. "Make sure you cleanse to remove all traces of dirt, oil, and makeup," says Dr Shotter. To do this, the experts recommend opting for the best cleanser that's gentle and non-exfoliating (like milk or balm formulas), so you're not doubling up on acids.
"If you have any sensitive areas or broken skin, apply a dot of Vaseline over the top," advises Dr. Shotter. Vaseline will create a barrier between the skin and the acid to prevent further irritation.
3. Apply the at home chemical peel
The application will vary depending on the product you choose to use. "Some at home peels will come with their own applicators while others come as peel pads," says Dr. Shotter. Whichever type you have, make sure you follow the instructions on the package specific to that peel. "Most peels will tingle and may even sting a little, but this shouldn't be painful," says Dr. Shotter.
Her top tip? "I prefer to apply peels at night so that my skin isn't exposed to the sun immediately afterward." This is because you are revealing fresh skin cells that are more vulnerable to environmental damage. For most at home chemical peels, Dr. Shotter recommends using them once to twice a week, maximum. Otherwise, you run the risk of over-peeling, leading to irritation, increased sensitivity, and inflammation (aka your skin will be begging for a break).
4. Aftercare
As with professional peels, such as the VI Peel, after care is crucial here."Following a chemical peel, most skin types can expect mild flaking and/or peeling to reveal fresh, new skin cells underneath," says Isaacs. To restore and help recover your skin, it's a good idea to apply a hydrating product loaded with soothing skincare ingredients. "I would follow up with a simple non-comedogenic moisturizer," says Dr. Shotter, that will calm and soothe skin.
Immediately after an at home peel, steer clear from retinoids and other acids—as even the best retinol creams can be too aggressive to use on your already-stimulated skin. "These can potentially cause discomfort, increased redness or flaking, and downtime," says Dr. Shotter. Instead, wait 24-48 hours and apply the best facial sunscreen throughout the day to protect the new layer of skin.
The best at-home chemical peel products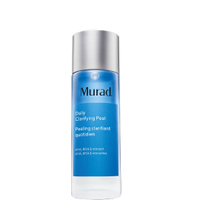 Murad AHA/BHA/Retinoid Daily Clarifying Peel | RRP: $39/£34
Murad's alcohol-free peel has been formulated to pack a punch with glycolic acid, salicylic acid as well as a gentle retinoid. To ensure skin isn't stripped of moisture, it also contains soothing avocado extract. Simply shake up the bottle and sweep over skin before hitting the hay (it's best used at night).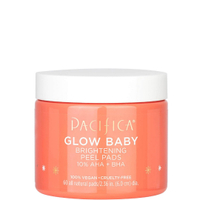 Pacifica Glow Baby Brightening Peel Pads | RRP: $14/£17
After a vegan-friendly at home chemical peel? Turn your face to these brightening Peel Pads from Pacifica. Soaked in lactic, glycolic, and salicylic acid, these pads exfoliate and retexturize skin to reveal an incredible glow. Simply massage skin with the embossed side of the pad, post-cleanse, pre-snooze, up to three times a week.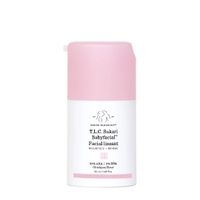 Drunk Elephant T.L.C. Sukari Babyfacial |$80/£67
For spa facial-like results in the comfort of your home, give Drunk Elephant's Sukari Babyfacial a whirl. The formula boasts a 25% AHA and 2% BHA blend of glycolic, tartaric, lactic, citric and salicylic acids that brighten and smooth skin while minimizing the look of pores and fine lines. To start, use weekly and lay off your other potent products.
---
woman&home thanks Dr Sophie Shotter and Daniel Isaacs of Medik8 for their time and expertise.
Sign up to our free daily email for the latest royal and entertainment news, interesting opinion, expert advice on styling and beauty trends, and no-nonsense guides to the health and wellness questions you want answered.
Emma Stoddart is a freelance beauty journalist and self-confessed skincare aficionado with over five years' industry experience. Emma has worked for some of the UK's top women's titles including Net-A-Porter, Stylist and Grazia. Her experience spans online and print as well as producing editorial shoots with some of the industry's biggest artists, including Val Garland. Asides from working with them behind the scenes, she's also had the chance to interview the likes of Patrick Ta, Pat McGrath, and Sam McKnight for all their insider tips and tricks.