What is slugging? The viral skincare trend explained
Wondering what is slugging and why it's creating a social media storm? We asked the experts to break it down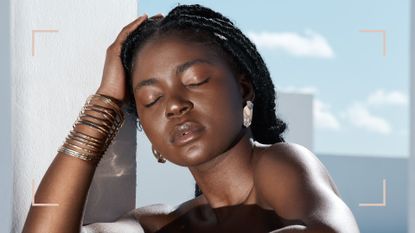 (Image credit: Future/Getty images)
What is slugging may just be the million-dollar question in skincare right now. Although beauty trends come and go, slugging has cemented itself as one of the biggest skincare buzzwords of the moment thanks to social media. And despite the mental image its name conjures, you'll be relieved to hear that slugs aren't actually involved in the technique in any way.
Unusual name and global popularity aside, the trend has actually proven quite controversial among experts in the skincare world. So is it something you should include in your skincare routine? Our in-depth guide will help you discover what slugging actually means, how it works for the skin, and help you decide if it's right for you.
What is slugging? Experts explain all
What is slugging skincare?
In short, slugging involves applying hydrating skincare products, such as the best face moisturizers, before layering an occlusive product like Vaseline or Aquaphor as the final step. It's thought to be inspired by Korean skincare practices but really took off because of a little thing called the internet.
"Slugging [first] went viral on Reddit and has since spread across social media," says CeraVe consultant dermatologist Dr Alexis Granite (opens in new tab). "It involves putting a thin layer of petroleum jelly on your face, giving you the shiny and admittedly slimy look of a slug. The idea is that this is the ultimate way to lock in moisturizer and prevent water loss."
Over the past couple of years, the trend has really surged in popularity thanks to TikTok in particular, with the slugging hashtag sitting at over 300 million views on the app at the time of writing. But where did the practice truly originate?
Where does slugging come from?
The slugging trend is thought to be inspired by Korean - AKA K-beauty - skincare routines, which tend to layer up plenty of the best Korean skincare products that focus heavily on hydration and moisture to achieve plump, glowing skin.
"I'm not 100% sure where slugging came from, but in Korea Vaseline has been used in skincare for many years, as a lip balm, one of the best makeup removers for cleansing, or removing calluses on dry parts of the body by keeping skin moisturized," explains Jin Kwon, founder of Korean beauty destination TONIC15 (opens in new tab).
"There's also a traditional Korean skincare trick that's similar to the concept of slugging; at the end of the skincare routine people use either a facial ointment, a thick moisturizer or facial oil to lock in moisture. I suspect that slugging might have come from these concepts."
How does slugging work?
We've agreed on its definition, but what is slugging actually doing for the skin on a scientific level? The logic is that, by applying an occlusive product to your skin, you can prevent moisture loss, usually while you sleep.
"The theory is that it's an effective technique for people who have disrupted their skin barrier by overuse of skincare acids and actives," says consultant dermatologist Dr Anjali Mahto (opens in new tab). "People 'seal' in moisture by putting large amounts of occlusive product all over their skin in the hope that it'll prevent trans-epidermal water loss."
For the uninitiated, trans-epidermal water loss, often abbreviated to TEWL, simply describes the process of water evaporating from our skin, which increases considerably at night-time and can lead to dehydrated skin.
Is slugging good for your skin?
Experts are still divided on whether this method has any merits, but what they will agree on is that this is absolutely not a good idea as skincare for oily skin or for anyone who's trying to learn how to get rid of acne.
"I think if one has acne-prone or oily skin, I'd heavily advise caution in trying this technique - it's likely to backfire and lend itself to more breakouts," says Dr Mahto. This makes sense. Of course; you may be hoping to seal in hydrating ingredients by applying a layer of Vaseline, but in doing so you'll also be sealing in everything else - including the bacteria that leads to breaking out. Plus your skin won't be able to breathe, which isn't ideal for those with an inflammatory condition like acne.
So what is slugging doing setting social media alight if the pros aren't on board? There are several experts who give slugging some credit for its ability to soften dry skin, like US-based dermatologist Dr Mamina Turegano (opens in new tab). In a viral TikTok she described it as "a great way to keep your skin protected and moisturized, especially in those dry, cold, winter months" - but only if you aren't acne prone.
However, Dr Mahto isn't convinced and says she doesn't recommend it as a dermatologist. "Drier skin types might find slugging useful, but there are so many good inexpensive moisturizers out there that will do exactly the same job [as Vaseline] in terms of preventing TEWL," she concludes.
Kwon agrees, "Any occlusive ingredient that creates a barrier and locks in moisture will do - from a skin ointment to facial oil. I'd recommend that you put a thin layer of facial oil to lock in moisture as the last step." If you are sticking with Vaseline, experts like Kwon suggest using a pea-sized amount that will spread into a very thin layer.
Our favorite products for a slugging-inspired routine
To build a slugging-inspired routine; start with clean skin, then layer on your products from the thinnest consistency to the thickest. Avoid sealing in any potent actives, like retinoids or exfoliating skincare acids, and instead, focus on hydration and moisture.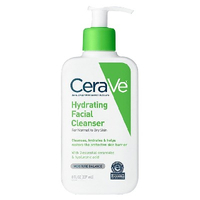 (opens in new tab)
CeraVe Hydrating Cleanser | RRP: $14.99/£10
A fuss-free cleanser that comes recommended by dermatologists all over the world, CeraVe's hydrating formula will gently cleanse your skin without ever stripping it. It's a great match for drier skin types who are looking to keep their skin as moisturized as possible. If you're wearing a full face of makeup or SPF, this is the best cleanser to use as your second cleanse.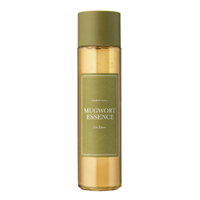 (opens in new tab)
I'm From Mugwort Essence | RRP: $40/£37
If you like using a mist, toner, or essence to build layers of moisture, this is where it will sit in your slugging-inspired regime. This essence is one that Kwon particularly likes because it's "soothing, hydrating and works to strengthen the skin barrier, which is key if you suffer from breakouts or sensitivities".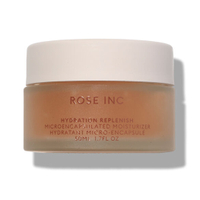 (opens in new tab)
Rose Inc Hydration Replenish Microencapsulated Moisturizer | RRP: $68/£53
This is an incredible moisturizer for dehydrated skin. It's got the lightest consistency, melting into the skin like water to flood it with hydration, it leaves next-to-no residue, and won't clog your pores. Use it pre-slug and it'll be like a refreshing glass of water for your skin.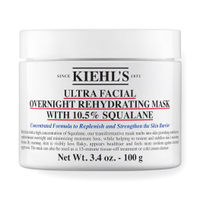 (opens in new tab)
Kiehl's Ultra Facial Overnight Rehydrating Mask | RRP: $40/£36.50
The hero ingredient of this masque is squalane, which is a known occlusive ingredient, and it works well alone or layered over a moisturizer, slugging style, if your skin is on the dry side. Although it's quite a solid product, it's not too heavy and it leaves your skin beautifully soft come morning.
---
woman&home thanks Dr Alexis Granite, Dr Anjali Mahto and Jin Kwon for their time and expertise
Lucy is a UK-based beauty journalist who has written for the likes of Marie Claire, Cosmopolitan, OK!, Women's Health and more, as well as contributing to woman&home. Her work covers everything from expert skin and haircare tips to the latest product launches and the show-stopping beauty looks spotted backstage at London Fashion Week. During her career she's interviewed some seriously famous faces, from Little Mix to Drag Race royalty The Vivienne, as well as chatting to the industry's leading hairdressers, dermatologists and make-up artists.