The makeup kit edit: celebrity makeup artists let us in on absolute beauty must-haves in your cosmetic bag
What goes into a daily makeup kit? We asked beloved celebrity makeup mogul Bobbi Brown and backstage beauty staple Nina Park for the lowdown on the essential products you should always have on hand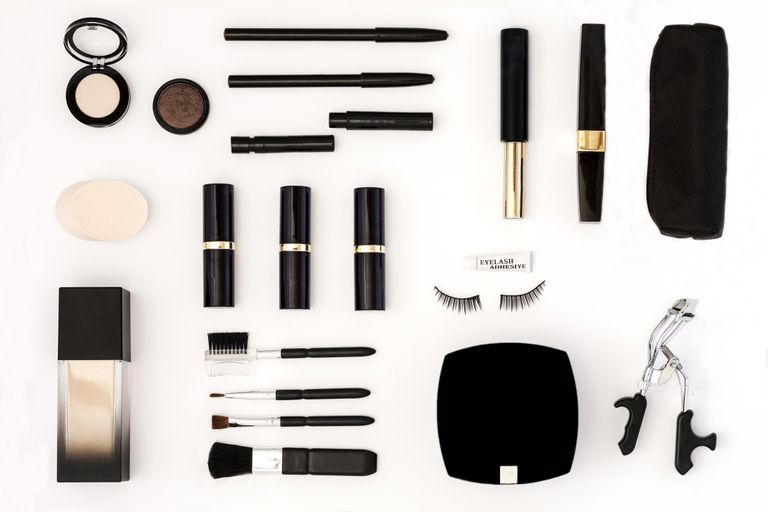 (Image credit: Getty Images)
With all the products available out there, it can feel impossible—even downright overwhelming—to condense just a few into your everyday makeup kit. Carrying around products you don't need can really weigh down your purse, so you always want to make sure you're only lugging around the bare necessities (with perhaps a few extras for emergencies).
But for women on the go, whittling this list down can get really challenging. There are countless of books and guides out there for all sorts of space organization, teaching us to discard anything that doesn't "spark joy" in our closets and homes alike. But what of our cosmetic essentials? How does one categorize need vs want vs have to have, and then streamline that further down into what we should be carrying with us on the daily?
Luckily, there are so many products out there that check all those boxes and function in more ways than one, so you can get multiple uses out of just one piece. To help explain how to easily build a go-to makeup kit with just a few products, we reached out to renowned celebrity makeup artist Nina Park and Light + Fit Collagen Antioxidants partner to explain how to build your bag.
The everyday makeup kit: handy products to have on-the-go
1. A versatile lip-and-cheek cream
Just like being armed with the best foundation or a proper bespoke skincare regimen for your skin type, multi-tasking makeup can make all the difference in streamlining a kit and giving you control over what you really need during the day. A creamy lip-and-cheek product is no exception. "It's an easy way to touch up without using too many products," explains Nina. Especially if you find a product that is condensed in a jar or stick, it's super easy to throw in your bag and reach for it when you need it. A product like Noto Botanics Organic Oscillate Multi-Benne Stain for Lips + Cheeks can be used on cheeks, lips, and lids to add some color with the pat of a finger or to hydrate a dry pucker.
2. An overachieving moisturizer
Nina loves a multi-functional moisturizer like the cult favorite Weleda Skin Food because it can be used as a hydrating spot treatment, a mask, or total moisturizer for the entire face, or on the cheekbones to add a little extra highlight. It's the perfect moisturizer if you want to pare down your makeup look and go natural.
3. Tinted moisturizer
As you age, sunscreen is one of the most important ways to fight deep lines, discoloration spots, and wrinkles. Keep a thin tube of tinted moisturizer in your bag to get your SPF in and get a little color on your face as well if you're concerned with uneven skin tone or redness.
4. A does-it-all mascara
No makeup bag is complete without a little mascara. The hourglass shape of the application brush of No7 The Full 360 Ultra All-in-One Mascara makes it simple to add color, curl, and depth to lashes in just a few swipes. It's the perfect way to instantly look more awake and put together. Honestly, a few swipes of mascara plus a little cheek stain is all you need to look alive and tackle your day, she says.
Need more recommendations? We give the lowdown on the best mascara for different lash needs.
5. Gua sha tool
When you find yourself with a little extra time, like getting stuck in traffic or attached to a conference call that won't end (we feel you!), using a facial tool like gua sha is a great way to pass the time while giving yourself some TLC.
This tool has Nina's approval for depuffing the face in a flash. It also helps with lymphatic drainage and relieving jaw pain and tension, as a lot of us can unwittingly store a lot of tension in the jaw area in times of high stress.
woman&home thanks Nina Park courtesy of Light & Fit Collagen + Antioxidants for her time and expertise.