The best Christmas movies on Netflix 2022 to stream right now
As the festive season approaches, here are some of the best Christmas movies that are available to watch on Netflix in 2022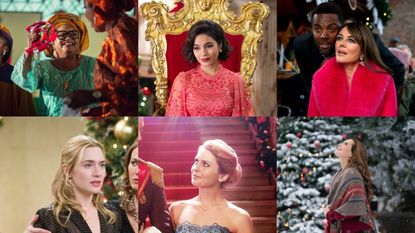 (Image credit: Netflix)
The best Christmas movies on Netflix will soon have you in the festive mood as whether you're laughing along with the feel-good classics or crying at the beautiful moments in a brand new release, there's something for everyone.
Christmas is drawing ever nearer and whilst you pick out the best real Christmas tree or decide upon the best beauty advent calendar to count down the days, the next thing movie fans will be thinking about is of course the festive film list. For those who've already raced through all the best Christmas movies on Disney Plus as they wait for December 1st, there's never been a better time to see what fellow streaming giant Netflix has to offer.
After all, Netflix has so many of the Christmas classics alongside original films you can't help but fall in love with. Simply save yourself some browsing time and know that your Yuletide viewing is pretty much wrapped up as you settle down to watch one of these fabulous Netflix Christmas movie picks.
Here we reveal our ultimate selection of the best Christmas movies on Netflix to enjoy as the big day approaches...
Best Christmas movies on Netflix 2022
Love Hard
Starring Vampire Diaries' alum Nina Dobrev as Natalie Bauer, Love Hard explores the world of dating apps with a brilliantly festive twist. After falling for a supposedly perfect man that she's been chatting with on an app, Natalie takes the brave, and some might say shocking decision, to travel to his hometown as a Christmas surprise. Sadly for Natalie, she soon discovers that the man she's been talking to has been using his neighbor's picture. The guy who tricked her offers to set them up but only on one condition: she pretends to be his girlfriend for the holidays.
A Christmas Inheritance
In order to inherit her father's company, socialite Ellen must learn more about the true spirit of the business she's set to inherit and visit the small town where it all started. This Netflix Original movie stars Andie MacDowell, of Four Weddings And A Funeral fame, and at it heart has an incredibly important—and pertinent—message at its core about the importance of helping others. If this isn't one of your best Christmas movies on Netflix since its initial release, it soon will be!
Let it Snow
A story about three different holiday romances and a group of students whose lives suddenly become intertwined when a snowstorm hits a small Midwestern town on Christmas Eve. What at first seems simple is more complicated than they could have imaged and by Christmas morning, things will be forever changed.
The Christmas Chronicles
A brother and sister must work together to save Christmas after accidentally crashing Santa's sleigh. The original film, starring Kurt Russell as a silver fox-take on Santa, is a fun addition to the festive movie archives but don't be tempted to watch the sequel – it doesn't hit anywhere near as close to the mark. The sequel The Christmas Chronicles 2 is also available to watch on Netflix once you've seen the first movie.
Nativity!
Martin Freeman stars as a lovelorn primary school teacher who ends up being tasked with his worst nightmare – directing the school nativity play and a heart-warming and comical tale commences. The 2009 film is adorable and is one of the most wholesome British Christmas movies that the whole family will love.
Jingle Jangle: A Christmas Journey
One for the whole family to enjoy, this Netflix original movie stars Forest Whittaker and Downtown Abbey's Hugh Bonneville. This Netflix Original arrived on the streaming platform last year and follows the story of a toymaker, Jeronicus Jangle, who was betrayed by his apprentice, only to rediscover joy and hope when his granddaughter comes into his life.
Klaus
This animated, feel-good Christmas film is so good that it was recognized by the Academy Awards and nominated for an Oscar for Best Animated Feature Film in 2020. The movie is about a selfish postman and reclusive toymaker who form an unlikely alliance in the hope of bringing joy to a rundown, unhappy town.
A Christmas Prince
This Netflix Original has been popular with viewers since it first debuted in 2017 and is still one of the best Christmas movies on Netflix to add to your to-watch list in 2022. It follows an aspiring writer who is sent abroad to get a scoop on an eligible young prince about to become king. If you don't already know the film, we won't spoil what happens next but let's just say that the film's two sequels - A Christmas Prince: The Royal Wedding and A Christmas Prince: The Royal Baby – are also available to watch on Netflix.
Operation Christmas Drop
A brand new Netflix Original Christmas movie last year, this film forgoes the stereotypical winter wonderland backdrop for a tropical paradise instead. A festive rom-com with an island-twist, this is a story about a political aide who travels out to the tropics to shut down a base there—and an Air Force pilot who is tasked with changing her mind.
Holiday in the Wild
Kristin Davis is perhaps best known for playing Charlotte in Sex and the City and recently reprised this role in the Sex and the City reboot, And Just Like That. Though here she has shown her acting talents in a film that couldn't be more different as she stars as a woman who embarks on what was meant to be her second honeymoon alone, after her husband abruptly ends their marriage. Whilst taking a solo safari, Kate discovers much more in Africa than she was counting on.
Holidate
Just as compelling as any of the best Christmas TV specials, this Netflix Original movie stars Emma Roberts and Luke Bracey as two singletons who team up to be each other's date for the holidays—with no strings attached. But whilst they may have started out with strictly platonic intentions, as all movie fans know, things rarely end as planned...
The Princess Switch
For those who can't get enough of Hallmark's Christmas Movie Schedule, The Princess Switch has all the romance, misunderstandings and ultimate twists you could ever want. Starring former High School Musical actor Vanessa Hudgens, she plays both Margaret, Duchess of Montenaro and baker Stacy. But whilst the two women look identical, they have very different backgrounds. Keen to get a taste of the other's life, they agree to switch places. And the festive adventure doesn't stop there! The Princess Switch: Switched Again is also available on Netflix, as is the third installment, The Princess Switch 3: Romancing the Star.
The Knight Before Christmas
Who doesn't love some time-traveling magic, especially at Christmas time? The Knight Before Christmas sees 14th century Cole Christopher Fredrick Lyons tasked to fulfill an uncertain quest by midnight on Christmas eve or he will never return to his time or become a real knight. Transported to the present, he meets science teacher Brooke (Vanessa Hudgens) and as romance blossoms between them, viewers can't help wondering if he will ever return to his own time period...
A California Christmas
Living a carefree life thanks to his wealthy San Francisco real estate tycoon mom, Joseph is sent to finalize a deal for the purchase of a nearby dairy farm, only to be mistaken for the new ranch hand by owner Callie. But after initially hoping to gain Callie's trust in order to secure her agreement for the buy-out of her land, Joseph's eyes are soon opened to another way of life as his respect and love for Callie grows.
Christmas With A View
If you've streamed your way through all of the best Christmas movies on Hulu and need more festive cheer, look no further than this holiday rom-com. Released in 2018, Christmas With A View is set in perhaps one of the most magical and festive of places-a ski resort.
After a celebrity chef, Shane Roarke, is named the new head chef at the resort, gossip spreads and Clara is less than delighted at the prospect of welcoming him as her new boss. It's only after the two cross paths more and more often that the pair start to wonder if they have more in common than they first thought...
Holiday Rush
Encompassing all the joy and coming together of families that you're looking for in a Christmas movie, comedy-drama Holiday Rush stars Romany Malco as Rashon 'Rush' Williams, a widower and hip hop radio DJ. When Rush unexpectedly loses his job after the radio station is bought out, he and his children are forced to move in with his Aunt Jo. Rush then begins to reassess the path his life is taking as he and his producer Roxy buy the old radio station where they used to work. Will their new venture go ahead as planned?
Dolly Parton's Christmas on the Square
Starring Mamma Mia favorite Christine Baranski as wealthy Regina Fuller and Dolly Parton as an Angel, if that alone doesn't get you excited for this musical Christmas film, then the heart-warming story surely will. Regina might have returned to her hometown at Christmas to evict the residents and sell the land to a developer, but a series of magical events and her own nostalgic memories begin to make her have second thoughts. Fans of Dolly Parton's music will also appreciate this feel-good film's equally magical soundtrack.
Robin Robin
This Aardman special has finally landed and is set to be one of the best Christmas movies on Netflix for families this year. After the egg of a robin lands in the home of mice, the hatchling soon finds herself adopted into the family. However, it's not long before she realizes that the time has come to spread her wings as she sets out on a voyage of self-discovery. Starring The Crown's Gillian Anderson and Richard E. Grant, this feel-good film is not one to miss!
A Castle for Christmas
With its impressive setting and intriguing title, this film follows American author Sophie, played by Brooke Shields, as she travels to Scotland, only to find herself transfixed by a stunning castle during her vacation. Though the castle's owner, a Duke named Myles, Cary Elwes, is less than thrilled about the prospect of selling his beloved home to an outsider, despite her eagerness to call the place her own.
Father Christmas is Back
This festive film is packed full of stars and we're not just talking about decorations! The impressive cast list includes Elizabeth Hurley, John Cleese (Monty Python), Kelsey Grammer (Cheers), Kris Marshall (Colin from Love, Actually) and Caroline Quentin (Men Behaving Badly) amongst many other famous faces. Bringing together four feuding sisters, they must soon find a way to embrace the Christmas spirit and understand the importance of family when their long-lost father arrives for Christmas at their stunning manor house...
The Claus Family
This Dutch film has now landed on Netflix just in time for Christmas and is available in an English dub. The movie follows young boy Jules who is a real holiday hater until he discovers that his family has a magical legacy. Jules' grandfather is none other than Santa Claus himself and when he suddenly falls ill, it's up to Jules to help save Christmas before it's too late. There is also a sequel to this movie called The Claus Family 2 which is set to be released later in the year during the festive period.
Christmas Wedding Planner
If you love all things romance at Christmas, then Christmas Wedding Planner might just be the movie for you. As you might expect the main focus of this festive film is, of course, a wedding planner, Kelsey, who is set to plan her cousin's lavish winter nuptials. However, things soon become a little more complex than usual when handsome private investigator Conner arrives having been hired to disrupt proceedings. But who hired him and why? And will Conner and Kelsey ever realize their feelings? You'll just have to watch to find out.
Single All the Way
Sick and tired of being on the receiving end of his family's judgment as a single man, Peter, played by Michael Urie, decides the time has come to do something about his perpetual relationship status. Convincing his friend Nick, Philemon Chambers, to join him for the holidays, the two go on to pretend they're in a relationship in front of Peter's family. However, when Peter's mother sets him up on a blind date with a fitness trainer, the pair's plan is soon overturned. Jennifer Coolidge and Kathy Najimy also star in the film.
A California Christmas: City Lights
Anyone who would count the sunshine-filled California Christmas as one of the best Christmas movies on Netflix for them will be delighted to discover that a sequel is soon to arrive on the streaming platform. Picking up a year after the original movie, fans see Callie and Joseph happier than they've ever been, running the dairy farm and winery. Until that is, their family obligations see them called back to the city and their romance looks as though it could be knocked off course...
A Naija Christmas
If you love a mix of relationship and family drama in your Christmas movies (who doesn't?), this one is for you. A Naija Christmas, the latest festive film to join Netflix's Nigerian or 'Nollywood' listings, tells the story of three adult sons on a mission to fulfill their mother's biggest wish for them – marriage. With the first brother to find a wife guaranteed to inherit the family house, the race is on to walk up the aisle.
Deck the Halls
Danny DeVito, Matthew Broderick, and Kristin Davis star in this festive flick about an optometrist whose Christmas celebrations get upstaged by a neighbour who wants to create a holiday display that is bright enough to see from space. The PG rated film from 2006 is silly and sweet and the perfect flick for the whole family.
Sign up to our free daily email for the latest royal and entertainment news, interesting opinion, expert advice on styling and beauty trends, and no-nonsense guides to the health and wellness questions you want answered.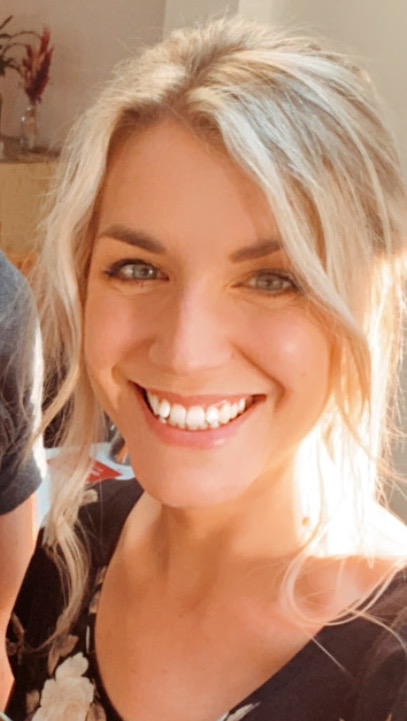 Digital Editor - Woman & Home
An internationally published digital journalist and editor, Rachael has worked as a writer and editor for both news and lifestyle websites in the UK and abroad including Metro UK, Homes & Gardens, Ideal Home, GoodTo.com, honey.nine.com.au and body+soul.
Rachael's published work covers a broad spectrum of topics and she has written about everything from the future of sustainable travel, to the impact of the coronavirus pandemic on the world we live in, to the psychology of colour.