The best Christmas gifts for teenagers – from tech toys to cool clothes, these are the hottest gifts for young women in 2020
Looking for Christmas gifts for teenagers can take you into uncharted waters, we're here to guide you through with our expertly curated list of cool gifts that teens will love.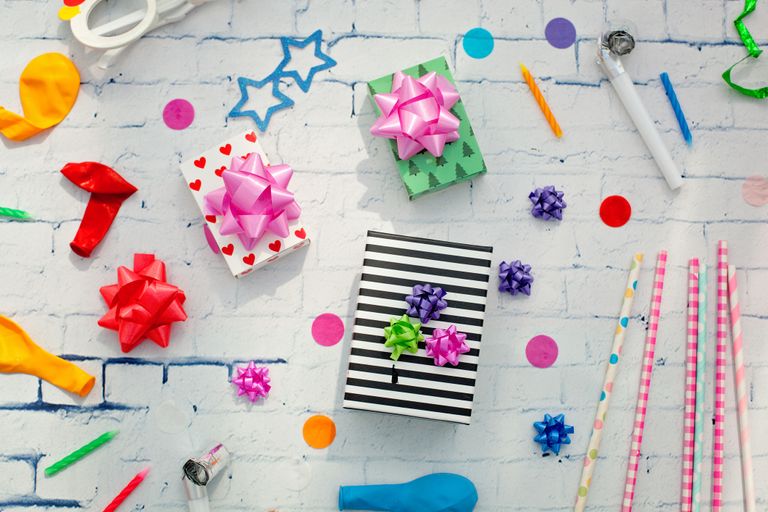 (Image credit: Getty)
Teenager girls can be notoriously tricky to buy for. Their taste and style can be purposely the opposite of yours, so these gifts can be some of the most difficult to find.
But fear not, we're here to help you navigate what's cool with unique ideas for every teen. From the latest must have gadgets, gaming, on trend fashion and the latest beauty brands to know about, we've narrowed down the items they'll be happy to show off on social. 
What's on trend for teens? 
Gen Z are tech savvy and have a love for technology that integrates with life. From wireless headphones, to ring lights to help you look your best in a selfie, anything that helps them improve their daily living and make the most out of their time will be well received. 
But there's still a strong 90s trend so hoodies, polaroid cameras and retro skateboards are all still nostalgically cool. For fashion lovers unisex brands come top of the most-wanted list – genderless hoodies, rucksacks, and iconic nineties unisex brands such as Dr Martens and Vans will all score top marks. Today's teens are also much more sustainably focused than ever before, so a compostable phone case or reusable water bottle can be just the ticket for an affordable gift. 
Don't forget to check our woman&home vouchers site before you shop for the latest offers and discounts from your favourite brands - think, Argos, Net-a-Porter, Marks & Spencer, Boots and more...
The best Christmas gifts for teens
Fashion & accessories gifts for teens
From a hoverboard with LED lights and bluetooth speakers, to the Lumie alarm clock that'll help your beloved grump rise more gently in the morning, we guarantee everyone in the family will be keen to try out our pick of high tech gifts. Music geeks of all ages will be green with envy when your teen unwraps an iconic Fender electric guitar, or why not attempt to teach Gran to game with the new Nintendo high resolution console. 
Teens love a bit of self pampering too, and our Beauty Editors have selected the coolest beauty brands for teens including Rhianna's own brand Fenty, the affordable cult brand Glossier, and teen actress and 'it' girl Millie Bobby Brown's beauty range. 
So you can sit back, relax and shop away, knowing you'll be down with the kids this December.
Pela 100% compostable phone case
RRP £19/ $29.99
Treat the next generation to the first ever 100% biodegradable phone case. Not only will it protect the latest 11 Pro iPhone, it's also made from plants so can be composted. Grab it in ten different colours – one for all the teens in the family.
Dr Martens Leather unisex boots
RRP £149/ $150
A classic boot loved since the 40s, this updated unisex boot in a fresh blue hue is a go-to for all the family. Dr Martens boots will never go out of fashion when they look this good.
'Oh yeah' sliders
RRP £80/ $100
These new Ugg slippers have already been on a hit on Instagram. Styled with laidback loungewear, the fluffy slogan pair are the nod to the nineties everyone will want to get their hands (feet) on!
Special edition rainbow strap rucksack
RRP £75/ $80
You'll most likely recognise these backpacks by Swedish brand Fjall Raven. This time round its been given a rainbow strap detail supporting the LGBTQ+ communities. It also comes in a punchy navy or classic black, too.

Buy it in the US
Vans x MOMA trainers
RRP £65/ $80
The collaboration between sweetwear brand Vans and The Museum of Modern Art is a winner. These cool kicks in rainbow hues are the unisex style to rely on this year, and beyond. Psst, they also have ComfyCush sole technology so they're extra comfy, too.
Luma wireless headphones
RRP £79.99/ $99
Get on board with wireless earphones and you won't be disappointed. This colour-pop Urbanears style not only looks good they also have up to 25 hour play time, amazing sound quality for music and they also come in four other shades.
Swipe selfie light
RRP £12
Up any selfie game with this clip on mini ring light. Pop it on the front of any smartphone, get camera-ready and let the 36 LED light capture the best pictures ready for Instagram. We guarantee the whole family will end up playing with this one on the big day. 
Loungewear is an essential in every wardrobe and Asos is a go-to for some of the best teenage friendly styles. This universally flattering green hoodie is a win-win for girls– style it with classic jeans and trainers for a look that'll never date. 
Fitness & wellness gifts for teens
Johanna's Christmas: A Festive Colouring Book
RRP £11.17
Get in the seasonal mood with this festive book, full of everything we associate with Christmas such as Christmas trees, holly and ivy, and snowflakes. Whether you want to lose yourself to hours of colouring or remove for greeting cards and framed pictures, this makes a great artsy gift.
Mighty Bliss Large Electric Heating Pad (12"x 24")
RRP $36.17
Beat those cramps or sports pains with this electric heating pad and auto shut-off for safety. This can be easily transported thanks to its light-weight technology, so whether your teen has a sleepover or you're off on holiday, they can tackle pain- no hot water bottle needed! 
Moon Juice Dream Dust
RRP $38.00
Just add this sleep dust to hot milk with a little sweetener for a better night's sleep. With a blend of adaptogens such as ashwagandha, jujube and chamomile that target stress to promote a deep natural sleep, there will be no need to rely on sleeping tablets. 
Levoit Air Purifier
RRP £79.99
Forget damp, fusty university bedrooms with this air purifier, that effectively eliminates airborne allergens, dust mites, smoke, odours and hair. With a range of features, including sleep mode so it won't disrupt you during the night, this is great for students.
Lumie Bodyclock Rise 100
RRP $139.00
For someone who struggles to get up in the morning, this could be the answer. Not just an alarm clock, the Bodyclock Rise 100 is a gentle way to start and end the day. It features a 30-minute gradual sunrise light that mimics natural day break and can help regulate the sleep cycle so you wake up feeling refreshed. A fading sunset encourages wind down and relaxation at bedtime. 
Skipping is more than just a playground game. Jump-rope drills are a fun way to get moving and with this eye-catching rope it's possible to stay active anywhere. The short-handled beaded design of this rope encourages correct jumping form and technique – making it the ideal gift for tricks and freestyle skipping. It comes with spare beads too in case any get broken.
Hobbies & interests gifts for teens
Penny cruiser board
RRP £98.95
For surfers of the street, teens who normally take to the waves come summer will love a penny cruiser for getting about town during cooler months. Chunky wheels and a retro look make this mini-skateboard a stylish accessory. For beginners, opt for the longer 27" which is easier to master than the classic 22" board. Take your pick from a huge range of colours and patterns to suit your teen's tastes.
Hover-1 rocker iridescent hoverboard 8" LED infinity wheels
RRP £279.99
Big kids and tweens will be desperate to get their hands on this gadget, a self-balancing scooter that will have them whizzing about up to speeds of 7mph. With the additional built-in bluetooth speakers for blasting out the latest tunes and customisable LED lights, this hoverboard is sure to impress them and their mates. 
Cricut Joy cutting machine
RRP £179.99/ $179
DIY enthusiasts are sure to have the Cricut Joy cutting machine on their wish list. It's the ultimate personalising tool, that can write or cut out a multitude of materials. With 50 free projects and the ability to upload your own designs from an app, this crafting-powerhouse might be small, but it is mighty. Design cute cards, birthday banners, jar labels, t-shirt iron-ons and more.
Player Duo-Sonic in tidepool
RRP £549/ $599.99
Musical types on the hunt for their next electric guitar, should look no further than the Player Duo-Sonic from Fender. In terms of style and sound, you can't go wrong with the iconic Fender brand. This cool remake of a mid-fifties classic has all the contemporary features to bring it bang up to date on performance. For band-wannabes and budding musicians, this is the guitar must-have.
Polaroid Now in red
RRP £119.99/ $99.99
Help them capture every memorable moment on camera with the new Polaroid Now. Pick from one of the vibrant vintage designs and make sure to stock up on i-Type film to start snapping. This instant-print camera is a party-hit, creating treasured keepsakes of people and places. 
Nintendo Switch Lite in coral
RRP £199/ $199.99
For gamers on the go, this compact device is perfect for handheld play. It's a great gift for teens who are normally glued to their computer screens, as the small console boasts a high-resolution display and it allows players to link with up to eight local consoles for multiplayer gaming. The snazzy range of colour options make it a stand-out console this Christmas.
Beauty gifts for teens
Florence by Mills Dreamy Dew Moisturiser
RRP £14/$14.35
Actress Millie Bobby Brown released her beauty range last year and it's proved incredibly popular amongst teens. We rate this lightweight moisturiser for teenage skin as it helps control excess oil but gives essential hydration.
Glossier Mango Balm Dotcom
RRP £10/$19
The beauty brand born from a blog has amassed a cult following of teenagers and adults alike. Their range of lip balms are delicious but we particularly love the tangy taste and fruity scent of this mango one. 
Fenty Beauty by Rihanna Mattemoiselle Trifecta Plush Matte Lipstick Trio
RRP £34/$52.48
Gen Z love Rihanna's beauty brand and this lip trio is perfect for teens that are always experimenting with their look. 
Morphe X Jeffree Star Eye and Face Brush Collection
RRP £48/$49
Famous Youtuber Jeffree Star teamed up with Morphe for this essential, bright pink brush kit for all beauty lovers to perfect their make-up with. You'll be scoring major parent points with this collaboration.
Huda Beauty Topaz Obsessions Palette
RRP £25/$42.95
The beauty influencer's range has proved so popular with make-up obsessed teens that Huda's products have become must-haves this Christmas. We love this gorgeous palette for creating bronzed eyes.
Sanctuary Spa Perfect Pamper Parcel
RRP £18
Teenagers that might enjoy a little pampering session will love this set of miniatures. It contains everything they might need including a gently exfoliating body scrub and deliciously scented bubble bath for the at-home spa experience.
Donna May Sparkly Handbag Size Lay Flat Makeup Bag
RRP £21.95
If your teen's make-up bag seems to overflow with products, this sparkly drawstring bag may be the gift for them. It completely opens up to lay flat so no rummaging to the bottom necessary. 
Vera Wang Princess EDT
RRP £17.99 for 50ml
A light, fruity scent perfect for modern day teenagers wanting a new fragrance for Christmas. Notes of juicy apple and waterlily make for a lovely gift in a keepsake bottle.
Lee Stafford Coco Loco Bauble Gift
RRP £6
This cute Christmas gift contains a mini Coco Loco shampoo, conditioner and an intense hair mask treatment to turn your teen's locks from lank to lucious and smelling of tropical coconuts. 
The Body Shop Camomile Gentle Make-Up Removal Kit
RRP £18
Good skin starts early so encourage the teen in your life to start looking after their skin and remove their make-up everyday. The camomile in this cleansing kit is soothing on skin and will keep skin clean without stripping it completely.