The best 18th birthday gifts that they'll actually use and appreciate
Whether you're looking for 18th birthday gifts for a daughter, son, best friend or sibling, we've done the hard work of finding the perfect present for you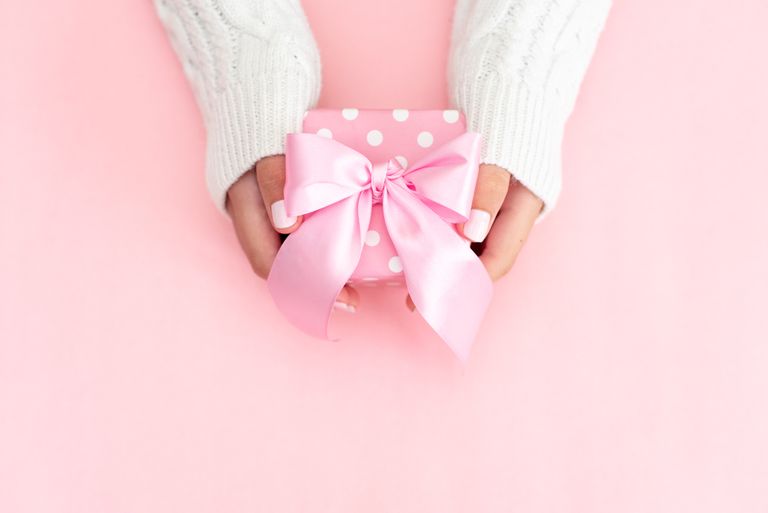 (Image credit: Getty Images)
When buying 18th birthday gifts, it's not always assured that the present you choose will be loved by the recipient. What do teenagers want for their birthday anyway? As a result, we often choose the safe option of gifting money or a voucher.
But for a special milestone such as an 18th birthday, it's so much nicer to buy something that you know the recipient can keep - and hopefully cherish for years to come. Maybe that sentimental present is one of the best eReaders, a retro Smeg appliance, a pair of the best jeans, a CBD-infused pillow, or the sleek Glossier Lash Slick. Either way, your gift should be useful, reflect their interests, and tug at their heart strings.
Be it a traditional 18th birthday gift or something more unusual, it's rewarding to gift something tangible to someone, knowing it will remind the 18th birthday girl or boy of you when they look at it or use it.
That's why we've put together our pick of the best 18th birthday gifts. A curated list of 18th birthday gift ideas and special presents, that can be bought online and shipped to your front door.
How do I find the best gift for an 18th birthday?
Julie Deane, founder of The Cambridge Satchel Company, has a daughter and years of gift buying experience behind her. The Cambridge Satchel Company is a popular place for people to buy gifts from. So, Julie knows a thing of two about finding the perfect present.
When it comes to finding the best 18th birthday gifts, Julie advises that like any special birthday or occasion, you should start planning in plenty of time:
"Never leave it until the last minute! Inspiration cannot be relied upon during the last two days. Much easier to keep a list in Notes on your phone throughout the year. Often ideas will present themselves but these gems are so often forgotten."
The Best 18th birthday gifts
To help you find the best 18th birthday gifts, we've handpicked a collection of perfect present idea across price points.
18th Birthday Gifts: Accessories & Jewelry
Orelia crystal pave huggie hoop earrings in gold plate with star charm
Trending 'huggie' earrings are the perfect finishing touch to any outfit. Their small and delicate design means they delicately hug the earlobes and can be stacked with other accessories such as studs or ear cuffs. Among our edit on best 18th birthday gifts, this one is both trendy and classic for years to come.
• Orelia Crystal Pave Huggie Hoop Earring available at ASOS for $40USD
Gaucho Techpack Mobile Phone Accessories Kit + Power Bank
For the 18-year-old who is always on the go, or an intrepid traveler with big plans for their gap year and beyond, you can't go wrong with this eminently practically yet undeniably stylish tech pack full of handy gadgets and useful wires. Use Gaucho's embossing service to add their initials to the leather pouch for a thoughtful, personalized touch.
• Gaucho Techpack Mobile Phone Accessories Kit + Power Bank available at Trouva for £171.99
Kate Spade spencer chain wallet
Kate Spade is a fantastic, affordable luxury designer whose bags are effortlessly chic and with proper care, will last for years to come. This soft leather bag has plenty space for all essentials and the delicate gold chain makes it an ideal accessory for day and night.
• Kate Spade Spencer Chain Wallet available at Kate Spade for $188USD
MULBERRY MEDIUM CONTINENTAL FRENCH PURSE
Debit card, credit card, driver's license, Oyster card, student ID and more – keep all the important cards safe and in one place in this smart and stylish card wallet by luxury leather goods brand Mulberry. Pair it with the Leather Letterman Curio key chain from Cambridge Satchel, and you're good to go. A classic 18th gift from an iconic British brand that will last for years to come.
• Mulberry Medium Continental French Purse available at Mulberry for $375USD
Aspinal of London Burgundy Saffiano & Navy Suede Passport Cover
Treat the intrepid traveler in your life heading off on a gap year or adventures abroad with a special passport cover to keep their travel documents safe. Emboss the leather cover with their initials for the ultimate unique, personalized gift and thoughtful touch.
• Aspinal of London Burgundy Saffiano & Navy Suede Passport Cover available at Harrods for sale at $61USD
PDPAOLA Cubic Zirconia Initial Pendant Necklace
A unique piece of jewelry to celebrate a special milestone birthday, these personalized necklaces come in gold or silver and each charming initial glistens with multiple colorful stones.
• Pdpaola Cubic Zirconia Initial Pendant Necklace available at Pdpaola for $81USD
Herschel Supply Co. Retreat Backpack
Herschel Supply Co. is renowned for its quality backpacks and their products come with a lifetime guarantee, meaning this is a gift that should last forever! Ideal for an 18 year old embarking on international travel or preparing for university life or urban commuting, they can fit plenty of essential items in this versatile yet stylish bag.
• Herschel Supply Co. Retreat Backpack available at Herschel for $89.99USD
Daisy Amethyst Healing Stone Bobble Bracelet 18Ct Gold Plate
Amethyst is the stone of calm, patience and protection and has been used for centuries to protect against negative energy. This beautiful bracelet is not only a pretty gift, but an apt present for any 18 year old about to start making their own way in the world away from home.
• Daisy Amethyst Healing Stone Bobble Bracelet 18Ct Gold Plate available at Trouva for $112.99USD
18th Birthday Gifts: Beauty
Dyson AirWrap Complete Styler
The latest in hair technology, the Dyson Airwrap styler has been making waves (pun intended) in the beauty industry for its engineering, specifically designed by Dyson to curl, wave, smooth or volumize. The Airdrop styles and dries simultaneously but doesn't use extreme heat so damage to the hair is limited. A must-have item this year, this new launch from Dyson is sure to be on many a birthday and Christmas wish list.
• Dyson Airwrap Complete Styler available at Dyson for $549USD
Chanel Coco Mademoiselle Eau de Parfum
It's not every day that the average person can treat themselves to a Chanel perfume, so gifting one to someone on their birthday will always be a special and well-received gift. There's a reason why Coco Mademoiselle is one of the best selling perfumes in the world, and you can't really go wrong when picking this classic fragrance as a present.
• Chanel Coco Mademoiselle Eau de Parfum available at Macys for $138USD
Erborian CC CREAM CLAIR
Sponsored
Whether your 18-year-old is heading off to college or taking a gap year, they'll need Erborian's top-rated CC Cream on hand. Formulated with SPF 25 protection, this versatile formula is a perfect hybrid of skincare and makeup, designed to enhance your complexion's texture. It leverages a nourishing medley of Tiger Grass, Honey Extract, and Vitamin E, which restore dull, dehydrated skin to optimal health.
Initially, it'll appear a bit sheer in color; however, the cream will adapt to match your skin tone for a natural finish.

• Erborian CC Cream Clair available at Erborian from £18
18th Birthday Gifts: Tech
Apple iPhone 12
Available in fix different finishes, the iPhone 12 comes with two different cameras designed to capture all the moments – big and small – that an 18 year old is about to experience over the next few formative years. 5G speed, robust software, and durable design — what's not to love? Your hardest challenge will be choosing between the standard size or the mini iteration.
• Apple iPhone 12 available at Apple for $699-$799USD
Apple AirPods
A feature on many gift wish lists, airpods might seem expensive for something so small, but these portable, wireless ear buds certainly make life easier and more flexible if you're trying to listen to music whilst exercising or talk on the phone whilst on the go. Treat someone to this must-have Apple gear as a special surprise for their 18th.
• Apple AirPods available at Best Buy for $179.99USD
Polaroid Now i‑Type Instant Camera
Capture memories and have them printed instantly with a Polaroid camera. A fun and trendy alternative to snapping photos on a phone and uploading them straight to social media, this present is perfect for anyone with an eye for photography or creative 18-year-olds who will enjoy composing the shots and then creating collages, scrapbooks or picture displays with the photos afterwards.
• Polaroid Now i‑Type Instant Camera available at Best Buy for $99.99USD
18th Birthday Gifts: Books
Almost Adulting: All You Need to Know to Get it Together
Described as 'for fans of Grace Helbig and Alexa Chung' comes a fresh, hilarious guide to growing up your way from social media influencer and lifestyle vlogger Arden Rose' this light but intelligent book is aimed at 'budding adults, failing adults, and eaters of microwave mug brownies' in need of advice on how to survive impending adulthood. It's easily one of the best books to own.
• Almost Adulting: All You Need to Know to Get it Together available at Amazon for $15.77USD
18th Birthday Gifts: Outdoor Recreation
Veloretti Caféracer aluminium bicycle
Cycling around town, to and from university or as a mode of transport to get to work and back again, giving the gift of two wheels for an 18th birthday is a present that any young adult will get years of use from. Veloretti bikes are not only stylish but are made from high-quality aluminium, making them durable yet light to lift and store.
• Veloretti Caféracer Aluminium Bicycle available at Selfridges for $588.70USD