The best lip balms to nourish dry, chapped lips—from household names like Laneige, Vaseline, and Aquaphor
To help you shop, we've rounded up the best lip balms formulated to soothe, relieve, and protect lips around the clock
Included in this guide:
1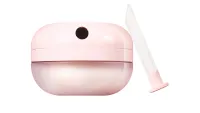 Laneige
Lip Treatment Balm
2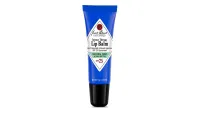 Jack
Black Intense Therapy Lip Balm SPF 25
3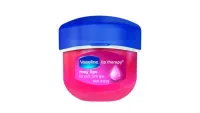 Vaseline
Lip Therapy
4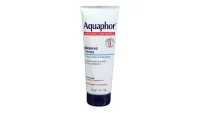 Aquaphor
Lip Protectant + Sunscreen
5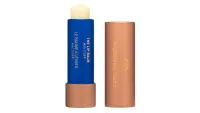 Augustinus
Bader Lip Balm
6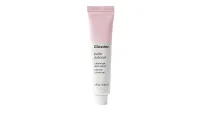 Glossier
Balm Dotcom
7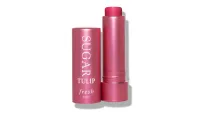 Fresh
Sugar Tulip Tinted Lip Treatment
8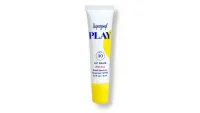 Supergoop
Play Lip Balm SPF 30 with Acai
9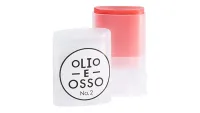 Olio
E Osso Natural Lip & Cheek Balm
10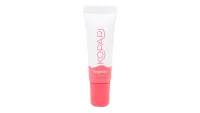 Kopari
Coconut Lip Glossy
11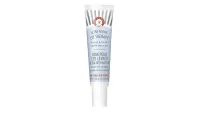 First
Aid Beauty Ultra Repair Lip Therapy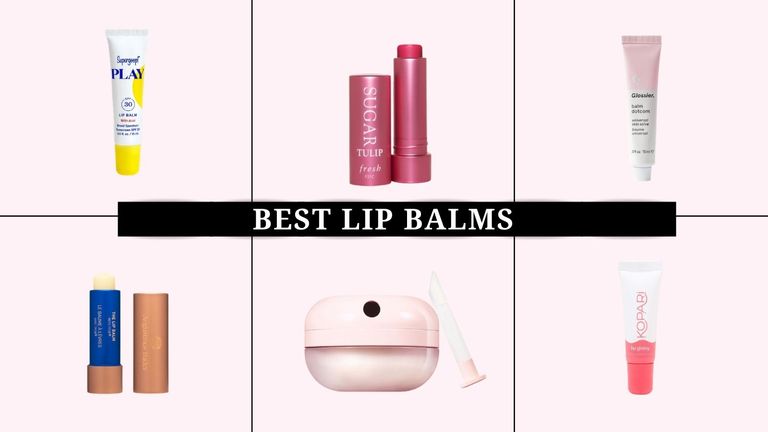 (Image credit: Future)
Be it jelly or wax, the best lip balms nourish, relieve, and protect lips that have definitely seen better, healthier more hydrated days. Unlike the remedies of yore, today's versions boast more wearable formulas and trendy aesthetics.
However, with many options widely available, finding the right one can become a Herculean task—much like hunting for the best moisturizers and best foundation.
We've found the best lip balms out there—whether you're scouring for a solution in a simple squeeze tube, an adorable tin, or are on the holy grail hunt for that one balm that moisturizes but also gives a flush of color.
Ultimately, the all-new Laneige Lip Treatment Balm takes the crown as our overall favorite. There were some close contenders but this lip treatment checks nearly every box with moisturizing properties, powerful ingredients, and a velvety formula that allows for smooth application.
What causes dry, chapped lips?
It's important to understand how the lips differ from the rest of our skin. To get to the crux of the matter, we spoke with dermatologist Dr. Cynthia Bailey, founder of Dr. Bailey Skin Care.
"Lips are a transition between your normally structured skin and the oral mucosa, which is the soft wet lining of your mouth. Normal skin has a barrier dead cell layer that protects it. Oral mucosa does not," says Dr. Bailey.
"Lip skin has a thin and weak dead skin cell barrier layer, which makes it more fragile than normal skin, such as your face. Lips have more capillary blood flow right below the surface, which makes lips pink. They also bleed easily. There are no oil glands on your lips, meaning you are responsible for keeping them moisturized."
Additionally, Dr. Bailey attributes lip dryness to transepidermal water loss, which occurs when the skin's natural barrier is either damaged or impaired. She asserts that this not only makes lips more susceptive to dryness, but also to allergens and irritants.
Dr. Bailey also adds that the root causes of dry, chapped lips are:
Environmental chapping: Harsh weather and wind can pull water out of your fragile lip skin
Irritation: caused by excessive lip licking
Applying harsh irritating ingredients: Some skincare products can affect your lips or melt and run onto them, as the products warm to your skin. She says, "ingredients such as anti-aging skincare products or acne products may be fine for your facial skin but too much for sensitive lip skin."
Allergic reactions: foods, beverages, lip balms, dental products, and other items can come into contact with your lips and cause allergic reactions
How to choose the best lip balms for dry, chapped lips
When it comes to selecting the right lip balm, take a close look at the ingredients. More often than not, the most hydrating lip balms feature waxed-based additives, like beeswax, lanolin, mineral oil, mango butter, and castor seed oil. We also love shea butter, coconut oil, and vitamins C and E among others—they're backed with skin-soothing properties.
Thick ointments, like petroleum jelly, also work well as they seal in moisture longer than wax- and oil-based balms. And to protect your lips from harmful UV rays, apply a lip balm with SPF, which will safeguard them from signs of aging and skin cancer.
You'll also want to look out for special call-outs, such as "fragrance-free" and "hypoallergenic." Typically, they denote that a product won't likely cause irritation or an allergic reaction. Be sure to avoid ingredients like menthol, camphor, eucalyptus, and butylated compounds, as these substances may lead to drying, tingling, and general discomfort.
"Tingling when you apply a lip balm may be a subtle sign that the lip balm is causing irritation," advises Dr. Bailey. "This can happen with ingredients such as salicylic acid (to exfoliate lips), phenol, and menthol. My advice would be to avoid any lip balm that causes tingling because lip skin is sensitive and this may indicate impending chapping or from an irritant dermatitis."
Other considerations include:
Packaging: Do you hate fussy caps on tubes or dipping your fingers into tins, pots, or jars? It's worth considering before you fork out for a tube that doesn't work for you. Backed by pencil-like tips, tubes ensure precise application, while jars, pots, and roll-ons offer more coverage.
Flavoring and fragrance: Lip balms with high concentrations of synthetic fragrances and flavoring tend to be more potent and irritating. That being said, many users love scented balms that are reminiscent of fruity cocktails. But, if you're sensitive to chemicals and smells, look elsewhere.
Versatility: Today's lip balms go beyond lip care and maintenance. In fact, the latest formulas double as blush, eyeshadow, and even primer with subtle color. As makeup, they deliver a glow-from-within look, rather than a cakey shimmer.
The best lip balms, as chosen by our experts
1. Laneige Lip Treatment Balm
Best overall lip balm
Specifications
RRP: $25/£20
Key ingredients: Coconut oil, peptides, adenosine
Suitable for: Normal, dry, combination, oily skin
Reasons to buy
+Formulated with parabens, silicones, and mineral oil+Offers a shimmery finish without feeling greasy+Doubles as lip-care and skincare+Piña colada-scented
As the younger sister of the cult-status Lip Sleeping Mask, the Laneige Lip Treatment Balm certainly lives up to the family name. Compared to traditional lip balms, this one doubles as an effective nourishing treatment and anti-aging solution in one. That being said, you still want to invest in the best retinol creams and serums.
Adorned in a blush-hued pot, this pearlescent remedy comes with an applicator that picks up and evenly distributes product. This is a seamless, more hygienic way of application—with less fuss and excess left behind.
Launched in March 2021, this all-new lip balm leverages a powerful medley of coconut oil, peptide, and adenosine. As an emollient, coconut oil is particularly lauded for its moisturizing properties and ability to lock in hydration. In turn, it will protect your skin from dryness and flaking. Emollients especially benefit lips, which lose moisture more quickly than the rest of the skin.
When it comes to lip-care, peptides help produce collagen and elastin, both of which help reduce the appearance of lip lines. Adenosine bolsters these efforts, but also soothes the skin and supports healing. In this case, for chapped and flaky lips.
Like the Goldilocks of best lip balms, this treatment strikes the perfect balance, with a silky-soft texture that's not too dense, greasy, or oily. Upon application, it delivers a pleasant cooling sensation, which won't burn or cause a reaction. Overall, your lips will feel soft and buttery, and little-to-no reapplication is necessary.
2. Jack Black Intense Therapy Lip Balm SPF 25
Best non-sticky and non-greasy lip balm
Specifications
RRP: $5/£5
Key ingredients: Grapefruit, ginger, vitamin E
Suitable for: Dry skin
Reasons to buy
+Formulated without parabens, sulfates, phthalates, gluten, and alcohol+Non-waxy texture+Wide flavor variety+Hypoallergenic
Reasons to avoid
-Small tube
Available in a variety of fresh flavors, Jack Black Intense Therapy Balm is a low-cost investment with enduring results—coming in the form of soft, non-scaly lips.
Unlike its wax-based counterparts, this emollient balm absorbs quickly and penetrates deeply for immediate relief. But don't be fooled: It still features a dense consistency that's akin to an occlusive moisturizer. (Occlusive moisturizers form a physical barrier on the skin to hold onto moisture. Examples of occlusive moisturizers include wax, petroleum jelly, Aquaphor, and lanolin.)
Formulated with SPF 25, the Intense Therapy Balm is infused with shea butter, vitamin E, and green tea, all of which act as soothing agents. As a skin conditioner, shea butter is rich in vitamins and fatty acids, plus serves as a protective barrier between your skin and environmental aggressors. When it comes to lip-care, vitamin E is all the rage, hailed for its thick and oily texture that safeguards against irritation. Then, there's green tea: abundant in antioxidants and powerful at healing and soothing dehydrated lips.
The only drawback here is its tiny packaging. This one won't stick around for long.
3. Vaseline Lip Therapy
Best cheap lip balm
Specifications
RRP: $2/£2
Key ingredients: Petroleum Jelly
Suitable for: Dry skin
Reasons to buy
+Formulated without parabens, sulfates, phthalates, fragrances, and aluminum+Non-sticky and non-greasy+Variety of uses that go beyond lip-care+Multiple flavors
Reasons to avoid
-Petroleum Jelly is widely debated as a harmful substance
Vaseline Lip Therapy is an enduring household staple passed down for generations (since 1870, to be exact) and we're happy to see this tried-and-true solution is still delivering results.
Available in jar, tin, and stick form, Vaseline Lip Therapy nourishes cracked lips with petroleum jelly, a gooey-like substance made up of mineral oils and waxes. Consequently, its texture is incredibly thick and smooth, as opposed to greasy, sticky, and grainy. Given this consistency, you'd think it would clog and block pores, thereby wreaking havoc on acne. Fortunately, this isn't the case as Vaseline is non-comedogenic.
Vaseline doesn't have chemical healing properties and petroleum jelly itself doesn't add moisture. However, it acts as an "occlusive," or a protective barrier that locks in moisture and prevents it from escaping. Beyond lip care, Vaseline shields cuts, scrapes, and burns against the elements and minimizes scabbing. Additionally, it helps soothe ailments like eczema, rosacea, and psoriasis. It also doubles as a soft primer to wear underneath drying matte lipstick, plus a solution for taming unruly brows.
In recent years, petroleum jelly has been subject to controversy and conflicting reports. Some sources question its efficacy and healing abilities, while others point to the known contaminants in unrefined petrolatum. Refined petroleum jelly is also up for debate, as it's extensively filtered and purified. Nonetheless, experts say it's safe for any skincare routine as a multi-purpose product.
4. Aquaphor Lip Protectant + Sunscreen
Best lip balm for dryness
Specifications
RRP: $8/£8.50
Key ingredients: Glycerin, petrolatum, mineral oil
Suitable for: Dry skin
Reasons to buy
+Essential solution for many skincare concerns+Creates protective barrier+Preservative and fragrance-free+Smooth application
Reasons to avoid
-Greasy texture-Absorbs slowly
Aquaphor Lip Repair is a universal favorite among derms, and with sound reason. As a remedy against the elements, it quenches dry, flaky, and bloody lips, all while adding a sheen layer. Moreover, it's formulated with broad spectrum SPF for added protection against harmful rays. Experts also love it as an easy solution for sensitive skin.
Bundled in a sleek tube, Lip Repair is petroleum-based, meaning it retains and seals in water. Apart from petroleum, it coats lips in soothing ingredients, the heavy-hitters being glycerin, shea butter, vitamin C, vitamin E, provitamin B5, and chamomile essence. Glycerin keeps lips soft by removing dead skin, ideal for treating flaky, bloody, and cracked areas.
Vitamin C retextures lips and seeps into cracks, provitamin B5 holds onto water, which in effect prevents dryness, irritation, and redness. Backed by soothing properties, chamomile essence relieves inflammation, an especially important feature for chapped lips.
Compared to Vaseline, Aquaphor has a waxy, thick texture that's easy to squeeze and spread from the applicator. In effect, excess product and reapplication aren't necessary, aside from the occasional smear after eating, drinking, and withstanding wind chills. This product is often recommended to combat the drying side effects of acne medications such as roaccutane.
5. Augustinus Bader Lip Balm
Best luxury lip balm
Specifications
RRP: $38/£30
Key ingredients: Vitamin E, candelilla wax, bisabolol
Suitable for: Dryness, anti-aging
Reasons to buy
+Formulated with a plumping Complex with plant-derived collagen+Non-irritating +Conditioning+Vegan+Free of gluten, GMOs, parabens, fragrance, heavy metals, petrolatum, and mineral oil
Reasons to avoid
-Pricey for the amount of product included in the tube
Augustinus Bader Lip Balm is the result of 30 years of research, formulated to nourish, protect, and soften lips' texture. The waxy balm leverages a potent complex called TFC8®, which comprises natural amino acids, high-grade vitamins, and synthesized molecules naturally found in the skin. Simply put, it helps the skin repair, restore, and heal from stressors.
Additionally, the balm features a plumping complex with plant-derived collagen, which supports the skin's natural defenses against moisture loss, aging, and sagging. Together, these skin-healthy agents ensure that lips stay plump and supple for longer.
Other standout ingredients include candelilla wax, bisabolol, and vitamin E. Candelilla wax is a suitable vegan alternative to beeswax with a dense consistency that absorbs easily into the skin. It's particularly rich in nutrients and creates a barrier to lock in moisture. Bisabolol is a naturally derived antioxidant with soothing and anti-inflammatory properties. And when it comes to this ultra-luxe balm, it works in tandem with candelilla wax to support the skin's natural barrier. As a skin conditioner, vitamin E protects the delicate lip area from harsh weather and irritants.
6. Glossier Balm Dotcom
Best lip balm for variety
Specifications
RRP: $12/£12
Key ingredients: Castor oil, beeswax, lanolin
Suitable for: Dry, flaky skin
Reasons to buy
+Wide variety of flavors+Packed with antioxidants and natural emollients+Dermatologist tested+Cruelty-free+Doubles as a skin salve
Reasons to avoid
-A bit greasy and thick in texture
Balm Dotcom is how you'd imagine a product playing Disney-princess dress-up, sporting millennial pink aesthetics, sans-serif font, and a sleek squeeze tube. The skin salve is formulated as a thick gel, which absorbs quickly into the lips and imparts slight pigment and sheen.
The Balm Dotcom boasts a variety of subtle scents and tints, with new iterations hitting the market every so often. But fear not: The aromas aren't intense and vanish within minutes after application. The balm itself leaves behind a non-sticky texture and soft hue, which boosts lips' natural color.
Even more so, the balm is backed by impactful moisturizers, like castor oil, beeswax, and lanolin. Castor oil is a humectant that preserves moisture through the upper layer of the skin. Consequently, it relieves irritation, hydrates, and soothes chapped lips. Like castor oil, beeswax helps retain moisture as it contains natural emulsifiers. Lanolin is a waxy substance further seals in moisture to treat dry, irritated areas.
7. Fresh Sugar Tulip Tinted Lip Treatment
Best tinted lip balm
Specifications
RRP: $18/£12
Key ingredients: Sugar and meadowfoam, grapeseed oil, blackcurrant seed oils
Suitable for: Normal, dry, combination, oily skin
Reasons to buy
+Two finishes: shimmery and satin+Buildable color+Incredibly hydrating+Glides on like butter+SPF protection
Reasons to avoid
-A bit large for tight pockets
Available in 14 tints—along with satin and shimmer finishes—Fresh Sugar Tulip Tinted Lip Treatment imparts rich color and hydration, unlike lipsticks and glosses. As a result, it's garnered beauty industry awards from top-tier publications, plus a sizable bevy of loyal fans.
As a remedy for dryness, this tinted treatment is formulated as a rigid, velvety wax, which feels soft and smooth upon application. Capsuled in a dense tube, each flavored balm emanates a delicate and fresh scent that's not too overpowering. From an aesthetics perspective, its packaging is considerably more elevated than other options we've mentioned—and it's not too expensive, albeit not low-cost either.
Fresh Sugar Tulip Tinted Lip Treatment excels for its main ingredients: sugar, grapeseed, meadowfoam, and black currant seed oils. As a natural humectant, sugar draws moisture from the environment in the skin, keeping lips supple and hydrated. Grapeseed oil is bountiful in antioxidants, which shield lips from harsh free radicals; while meadowfoam and blackcurrant seed oils are moisturizing agents with a symbiotic relationship. Meadowfoam oil augments the skin's natural protective barrier, while blackcurrant oil contains vitamin C, which makes lips look dewy and conditioned.
8. Supergoop Play Lip Balm SPF 30 with Acai
Best SPF lip balm
Specifications
RRP: $9.50/£10
Key ingredients: Honey, shea butter, sunflower seed oil
Suitable for: Dry skin, SPF protection
Reasons to buy
+Gel-based formula+Cruelty-free, vegan, reef-safe, gluten-free, paraben-free, and sulfate-free+Not sticky or greasy+No strong smell
Reasons to avoid
-Tricky to squeeze out at times-Could have a better taste
From the brand behind trendy sunscreens, Supergoop! Play Lip Balm offers long-lasting SPF protection. With a slanted applicator head, the balm smoothly glides on as a dense gel, which seeps deeply and quickly into lips. The formula is neither sticky nor greasy, and ultimately lasts for hours before reapplication is necessary. Much like its cohorts mentioned here, this balm has a pleasant fruity scent (read: berry) and delivers subtle shine.
To keep lips hydrated and soft, Supergoop! Play Lip Balm harnesses the power of shea butter, honey, and sunflower seed oils. Similar to shea butter, honey is rich in antioxidants, along with minerals and natural enzymes. This medley nourishes and moisturizes lips, while sunflower seed oils shield lips by forming a protective barrier.
Moreover, this lip balm does not contain oxybenzone and octinoxate, which have booth raised controversy for their impact on marine ecosystems. In 2018, Hawaiian lawmakers passed a bill barring the sale and distribution of sunscreens with oxybenzone and octinoxate. Not to mention CVS has plans to eliminate the pair from a large number of its store-brand sunscreens. All in all, Supergoop! promises efficacy without compromising the environment.
9. Olio E Osso Natural Lip & Cheek Balm
Best 2-in-1 lip balm for makeup
Specifications
RRP: $28/£27
Key ingredients: Shea, natural beeswax, grapefruit
Suitable for: Dry skin, makeup application
Reasons to buy
+Imparts nice flush of color +Natural humectant+Soft and smooth texture+Formulated without parabens, water, preservatives, and gluten
With buildable pigment, Olio E Osso Balm doubles as a moisturizing lip balm and sheer, dewy blush. The twist-up stick is compact for storing in tight jean pockets and clutches—and the apparatus won't jam over time. The shade range is impressive across pink and purple color stories, from soft coral to striking magenta.
At first impression, this lip balm features a soft and emollient texture, allowing for smooth and even application in one go. Moreover, it delivers a matte finish and natural shine, rather than a glossy one; and the tint left behind is more subdued much like dewy makeup. This means you can wear it on its own or as a long-wearing lip primer.
Olio E Osso Balm is infused with very few ingredients, including organic olive oil, shea oil, beeswax, and grapefruit essential oil. Ideal for treating chapped, cracked lips, organic olive oil includes moisturizing and anti-inflammatory properties—plus an abundance of vitamin E. Beyond its palatable citrus scent, grapefruit essential oil soothes and conditions lips. For this reason among many, it works well as makeup for sensitive skin.
10. Kopari Coconut Lip Glossy
Best lip balm for plumping
Specifications
RRP: $9/£21
Key ingredients: Squalane, Shea Butter, and Coconut Oil
Suitable for: Dry skin
Reasons to buy
+Vegan and cruelty-free+Formulated without parabens, sulfates, and phthalates+Non-greasy finish+Hydrating
Reasons to avoid
-Tad thick and sticky
It's no secret that glossy lips are back. Enter: Kopari Coconut Lip Glossy is a non-sticky, non-drying remedy that locks in moisture, and spreads a thick shiny coat for a fuller pout. Think of it as a volumizing best mascara for your precious pucker.
Available in three shades, it provides a subtle tint, which can be layered over matte lipsticks and even eyeshadows. As for packaging, this balm is encased in a squeezable tube, but luckily, a hard press isn't necessary.
As a petroleum-free option, Kopari Coconut Lip Glossy consists of squalane, shea butter, and coconut oil: a powerful trio that keeps lips soft and hydrated. Squalane is a plant-derived oil that helps seal in moisture, and its thin consistency penetrates more deeply than thick textures. Working in tandem, coconut oil is loaded with fatty acids, vitamin E, and proteins, which help hydrate, heal and protect lips. Naturally, shea butter advances these efforts.
11. First Aid Beauty Ultra Repair Lip Therapy
Best lip balm for sensitive skin
Specifications
RRP: $9/£10
Key ingredients: Colloidal oatmeal, shea butter, glycerin
Suitable for: Dry skin, redness
Reasons to buy
+Vegan, cruelty-free, and gluten-free, and comes in recyclable packaging+Formulated without parabens, sulfates, and phthalates+Hydrates and soothes irritated, flaky areas+Nice cooling effect
Reasons to avoid
-Gritty texture
First Aid Beauty's Ultra Repair Lip Therapy nourishes, hydrates, and protects lips especially prone to irritation. When applied, it offers a clear, semi-matte finish to be layered with tinted lipsticks and glosses. Additionally, it imparts a light vanilla-mint scent, plus a cooling sensation that actually feels pleasant on the delicate lip area. Since it's formulated with active botanical emollients, this lip balm is silky-soft and not too goopy in texture.
To keep sensitive lips supple, the Ultra Repair Lip Therapy leverages colloidal oat flour, glycerin, and shea butter—among other hydrating ingredients. A known skin protectant, colloidal oat flour has anti-inflammatory, antioxidant, and protective properties, which calm redness and irritation. This hero ingredient creates a protective barrier on top of the skin's surface, as a way to prevent transepidermal water loss. Simply put, it's an exceptional addition to any skincare routine for sensitive skin.
Why it's important to protect your lips from the sun
Lipcare and sun safety are inextricably connected, so it's crucial to invest in a lip balm with SPF protection of 30 or higher.
Compared to the rest of your skin, lips are incredibly fragile because they're thin and lacking in melanin. As a natural skin pigment, melanin not only gives us the coveted, beach-bronzed tan from sun exposure—it's also the body's innate way of protecting itself from UV rays. Thus, lips face a greater risk of sunburn and permanent effects, like sun damage, sunspots, and skin cancer.
Still, many people neglect this delicate area, and the consequences can be fatal.
"Anywhere you have skin, you can get skin cancer, and the lips are no exception," explains Lisa Quale, BS, a senior health educator at the Skin Cancer Institute at the University of Arizona Cancer Center.
"Too much sun exposure causes skin cancer. A tan or a sunburn is a tell-tale sign that your skin is being damaged by ultraviolet radiation. Pain, redness, cracking and peeling can occur. If you have sunburned lips, the damage has already been done. Just make sure to keep them moisturized and avoid more sun exposure."
To prevent this, Lisa recommends investing in a balm with zinc oxide and/or titanium dioxide, which work to create a barrier between your lips and harmful rays. "They reflect and/or scatter sun rays before they can hurt your skin," she adds.
The general rule of thumb is, sunscreen should be applied every two hours. However, according to Lisa, it's imperative to reapply every 90 minutes for SPF lip balm. "Lip balms are waxy to help them stay on your lips, but because zinc oxide and titanium dioxide lay on the top layer of the skin, they can wear off very quickly," she affirms. "Plus, when you eat, drink, lick your lips, etc. the product will wear off faster, so reapply after eating or drinking."
How to heal chapped lips
Best lip balms aside, there are several tried-and-true remedies against chapped, dry, and/or flaky lips:
Hydrate: Dehydration is a major culprit behind chapped, flaky, and cracked lips; and occurs when the body loses more fluid than it takes in. Therefore, it's important to drink tons of water throughout the day. Water hydrates lips and keeps them supple. More importantly, it relieves pain almost immediately. It's especially important to hydrate during the winter because cold temperatures tend to suck moisture from the lips and skin.
Stop licking, biting, and picking: Our instinct is to pick and/or lick lips when they feel dry. However, lips become drier as saliva evaporates. Not to mention, picking them leads to irritation, which prevents healing.
Use a humidifier: Humidifiers help restore moisture in the air and thereby keep lips moist and soft.
Get rid of potential allergens: According to Dr. Bailey, chapped lips often come from an allergic reaction to lip balm, food/drink, or dental care products. In order to heal the chapping, get rid of the allergen.
Washing lips after contact with potential allergens in food and drinks: Dr. Bailey says these allergens may include citrus and mint.
Chapped lips generally heal in 2-3 weeks; and if yours don't, it's time to make an appointment with a dermatologist. Scaly lips can spawn from an allergic reaction or infection, and a dermatologist can identify the root cause and offer treatment options.
---
woman&home thanks Dr. Cynthia Bailey of Dr. Bailey Skin Care and Lisa Quale of Skin Cancer Institute at the University of Arizona Cancer Center for their time and expertise.