Long lasting perfume for women: 17 fragrances that will last all day
Our beauty team selects long lasting perfume that'll smell great from dawn to dusk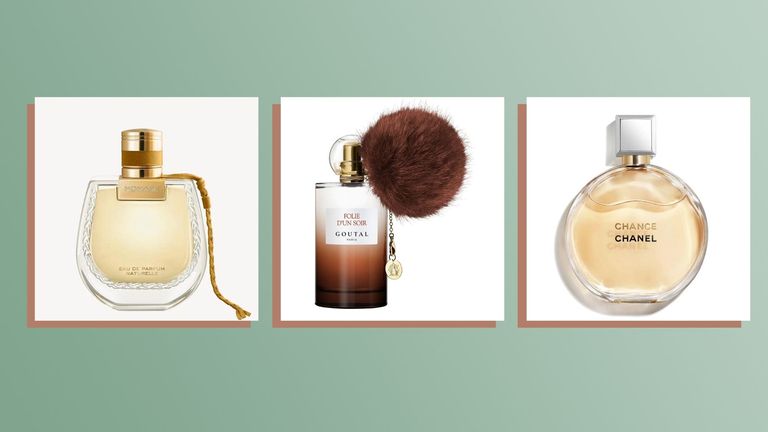 (Image credit: Future/Getty images)
Choosing long lasting perfume is not always a straightforward task. A great scent should possess many attributes—does it work with your unique body chemistry? How well does it project? Is the bottle worthy of a spot on your dressing table? But perhaps the most important consideration of all is wear-time.
Whatever your taste, the best perfume for women is always one that lasts longer than your morning commute. Be it a classic rose perfume or something more comforting and enveloping, like the best vanilla perfume, there are certain factors that will help determine which perfume lasts longest. The way fragrances are composed, and notes blended, has a bearing on which part of the perfume you are experiencing at any given time.
Think of perfume as a pyramid, consisting of top, heart, and base notes. The top notes are the first impression and disperse quickly, giving way to the others. "Typically, middle notes last longer than top notes, however, it's the base notes that form the foundation of the fragrance," explains Karen Harris, Head of Marketing at The Perfume Shop, "They come into force around 30 minutes after integrating with the middle notes, and typically last six hours." Composition aside, there are other reasons why some fragrances linger and others are fleeting. Follow our expert guide to select the perfect long lasting perfume for you.
How to pick a long lasting perfume
Choose your type of fragrance wisely—it can be worth spending a little more so that you can enjoy the aroma for longer. These are the considerations you should make:
Concentration: "The perfume concentrate is the blend of scented raw materials—namely oils, molecules, absolutes," explains Harris. "The higher the percentage of concentrate, the more persistent the perfume." An Eau de cologne will last around two to three hours, Eau de toilette between four and seven hours, while Eau de parfum can stick around eight hours.
Notes: If you want your perfume to last, look for spicy, woodsy, and rich blends with enduring notes such as sandalwood, patchouli, amber, vanilla, and cedarwood. They typically linger on the skin longer than citrus, green, and floral notes.
Try it on: The best way to be assured of a perfume's staying power is to test it. If you're heading to the fragrance counter, be sure to test the perfume on your skin, rather than a blotter, to check how well it plays with your body chemistry, then leave it for 24 hours to see how it dries down.
Long-lasting perfume for women, as chosen by our beauty team
1. Lancome Oui La Vie est Belle Eau de Parfum
The best gourmand long lasting fragrance
Specifications
RRP: $102/£80 for 50ml
Top notes: Bergamot, Pink Pepper
Middle notes: Rose, Ylang Ylang
Base notes: Patchouli, Iris
Reasons to buy
+
Juicy, delicious and sparkling
+
Lasting base notes
+
High concentration of perfume oils
+
Gorgeous bottle
Reasons to avoid
-
Not spicy or smoky, if that's your thing
Should you update an iconic scent? If you are Lancome and said scent is probably the world's best-loved gourmand (as in, delicious) perfume, La Vie Est Belle, the answer is oui! So we get this joyful, sparkly, slightly richer version, which mixes the original's famous vanilla and praline accord with tart fruit top notes, a powdery iris base and a hit of patchouli funk.
It's still definitely sweet, and definitely floral, so on the first sniff you'll get a joyful, mouthwatering effect to match that bon-bon-hued juice and firework-adorned bottle. But, this being eau de parfum concentration, the base notes are what linger, and those are a bit more complex. After an hour or so of wear, we could detect a musky, elegant earthiness that kept on trailing out for hours. If you prefer your perfume ultra smoky or as crisp as a freshly-pressed shirt then this won't be for you, otherwise, it's a perfect long-lasting, smile-inducing summer scent.
2. Goutal Paris FOLIE D'UN SOIR EDP
Best spicy long lasting perfume
Specifications
RRP: $112/£89.00 for 50ml
Top notes: Pink Pepper, Turkish Roses
Middle notes: Myrrh, Incense
Base notes: Leather, Cocoa
Reasons to buy
+
Beautifully balanced
+
Spicy, yet pretty
+
Ultra-sophisticated brand
+
Show-it-off bottle
Goutal Paris is a brand so beloved by those in the know (ourselves included) that some fans are keen to keep it to themselves, lest the whole world starts wearing it. Here at woman&home, though, we know sharing is caring. So we couldn't not tell you about this spicy and sexy yet also chic and long lasting perfume.
Aside from the brand's trademark pom-pom-adorned bottle, there is so much to love about this. It's perfectly balanced, with layers of soft and smoky spices mingling with fleshy Turkish rose and an unexpected sweet little kick of cocoa. This lasts beautifully on the skin, without disappearing off into the ether as fresher, zipper styles tend to do. What is most surprising of all is that, reading the list of notes, you would expect this to be a full-on spice bomb, but it isn't at all. There is prettiness here along with enduring sexy, smokiness. Truly, we can't really say anything bad about this scent, except that it might force you to tell a fib when a friend asks what it is.
3. Escentric molecule Molecule 01
Best long pasting perfume that smells unique
Specifications
RRP: $135/£72 for 100ml
Top/middle/base note: Iso E Super molecule
Reasons to buy
+
Smells different on everyone
+
Lingers on the skin
+
Will get compliments from others
+
Cool, cult brand
Reasons to avoid
-
You may not know exactly how it smells on you
Something a bit different. This cult perfume contains a special molecule called Iso E Super that binds to and reacts with your personal body chemistry to create a unique, lasting fragrance. All perfumes do this to some degree, but this one does it like no other. Mist it on and you may not get much back at first, but believe us, others will be asking what you are wearing all day long.
For this reason, it's tricky to describe exactly how Molecule 01 smells. It certainly isn't overly fruity or floral, many users experience musky animalic notes, or you might find it lightly woody. But then again others say it doesn't register much with their noses at all, or comes and goes throughout the day. The one thing guaranteed is that if you wear this, other people will smell it and compliment you. Even better, you can tell them exactly what it is without worrying about giving away your 'secret', because it won't smell the same on them anyway.
4. Chloé Nomade EDP Naturelle
Best sophisticated long lasting perfume
Specifications
RRP: $97/£56.99 for 50ml
Top notes: Mirabelle, Bergamot, Lemon and Orange
Middle notes: Freesia, Peach, Jasmine and Rose
Base notes: Oakmoss, Amberwood, Patchouli, White Musk and Sandalwood
Reasons to buy
+
Chic and understated
+
Vegan
+
Lower impact packaging
This is everything that you want a long-lasting perfume to be: slightly light and fruity on the first spray then drying down to be sexy, woody, and lingering. It is a classic Chloé scent, in that it's understated but also the sort of scent that will have everyone asking what you're wearing. The perfume also comes with a side of eco-credentials that are worth knowing about.
Firstly, the main ingredient, which is jasmine, has been harvested in Egypt specifically with farmers that have a commitment to environmental management. They have also been chosen because they have implemented various initiatives to improve the living conditions of local communities such as actively supporting girls' education and female employment. Then there is the packaging. The bottle (which has been inspired by the design of Chloé's best-selling handbag) has been made with 15% recycled materials, whilst the box contains 40% recycled materials. One could argue there is still a way to go, which there is, but these small steps can make huge differences.
5. Cartier LES HEURES VOYAGEUSES OUD & SANTAL EDP
Best ultra-luxurious long lasting perfume
Specifications
RRP: $365/£325 for 75ml
Top notes: Oud Wood
Middle notes: Confit plum
Base notes: Sandalwood
Reasons to buy
+
A true collector's item
+
Ultra precious ingredients
+
Unique, nobody will smell like you
+
Suits men and women
Reasons to avoid
-
Price will be prohibitive for many
There's no point in sugar coating it: this is a fragrance for the few, not the many. But there's also no chance we could have left it out of this guide because, a) it is a divine, supremely long-lasting collector's item if you can afford it. And b) even if you can't, you might be curious to read what a 300 buck fragrance is like anyway, no?
You can probably get a sense of what makes this so special simply by looking at the bottle, which is limited-edition and intricately designed with a Moucharaby damask, inspired by the Cartier brothers' Eastern travels. What's inside is transportative too, a deliciously sexy, heady, sticky composition of precious oud, sandalwood, and confit plum. That this unfussy trio can create such a nuanced, distinctive fragrance is a testament to the quality of the ingredients, and a light morning misting will stick with you all day and then some. Because of this, the bottle will last you all year, and then even when it's finished, you'll probably end up keeping it on display all decade. A statement decoration and a signature scent in one. That's pure luxury.
6. Creed Wind Flowers
Best feminine-floral long-lasting perfume
Specifications
RRP: £260 for 75ml (UK only)
Top notes: Jasmin, orange blossom, peach
Middle notes: Jasmine sambac, tuberose absolute, rose centifolia
Base notes: Iris, orange blossom, musk, sandalwood, praline
Reasons to buy
+
A masterpiece of perfumery
+
Gorgeous bottle
+
Unlike anything else
This amazing fragrance was five years in the making, which is a testament to how complex it is and how much mastery and craftsmanship has gone into every detail of its creation. The bottle has been made from hand-blown glass and, as with all Creed fragrances, the brand's heritage Fleur de Lis is engraved into the bottle.
The juice is a phenomenal mix of a little bit floral, a little bit of amber, and a little bit fresh and fruity. That combination makes this the sort of scent that, at any given moment, there's something for everybody to love. It's not too much of one thing but a lot of so many others. The reason it lasts so long? Well, that's all down to the musky, woody base notes. And the smallest of spritzes will ensure that they keep wafting over you all day long.
7. Michael Kors Super Gorgeous!
Best budget long-lasting perfume
Specifications
RRP: $74/£49 for 30ml
Top notes: Myrrh, Mandarin orange, bergamot
Middle notes: Ylang-Ylang, jasmine sambac, orange blossom, orris
Base notes: Amber, tobacco, Atlas cedar, tonka bean, olibanum, sandalwood
Reasons to buy
+
Sophisticated
+
Set to become a classic
+
Works for everyone
Reasons to avoid
-
You'll soon smell it everywhere
If you think about what the overall Michael Kors aesthetic is about—polished but comfortable with a hint of Californian sunshine thrown in—that is exactly what this perfume is all about too. It starts with quite a fruity hit thanks to the notes of orange and bergamot but quickly dries down to become more sultry, but not overpowering, rich, and comforting.
It's due to the decadent amber, woody and tobacco notes that this perfume will linger on your skin and your clothes all day long. But we're betting you'll love it so much that you won't be able to resist a top-up if you have nighttime plans, and the people you're spending your evening with will thank you for it.
8. Hugo Boss BOSS The Scent Le Parfum For Her
The best long lasting perfume for gifting
Specifications
RRP: $99/£69 for 50ml
Top notes: Peach, freesia
Middle notes: Osmanthus
Base notes: Cacao
Reasons to buy
+
Works for every occasion
+
Suits all ages
+
Good value for money
Reasons to avoid
-
Others might be wearing it
We know you shouldn't judge a book by its cover, or in this case a perfume by its bottle, but it's hard not to when it looks this good. Thankfully what's inside doesn't disappoint either. And that is probably what Hugo Boss fragrances are known for. They are exceptionally reliable, making them the perfect go-to brand for gifting whether you're looking for something your grandmother, mother, or daughter would love. This works and suits all.
Some may see that as a negative, but when there is so much confusion and loud noise on the perfume stands, some straightforwardness is a much-needed relief. This is a powerful perfume but thanks to the gentle notes of peach and the delicious dry down of the cacao, it becomes a scent that works for everyone in every situation, and for that, we are truly thankful.
9. Liz Earle Botanical Essence EDP No.15
Best surprising long-lasting perfume
Specifications
RRP: £56 for 50ml (UK only)
Top notes: Cedar, bergamot, patchouli, Guaiac wood, sandalwood
Middle notes: Tonka bean, damask rose, benzoin, Elemi resin, Cypriol oil
Base notes: Pink pepper, bourbon vanilla, clove, vetiver, cinnamon leaf
Reasons to buy
+
Surprising scent
+
Not a brand you'd think of looking at
+
Easy to travel bottle
Reasons to avoid
-
Opacity of bottle means you won't know when you're running low
Trust us when we say, this fragrance is a game-changer. This is predominantly down to the amazing combination of over 90% naturally derived ingredients, but also because so many of the top notes included in this are traditionally used as base notes. What this means is it not only has amazing staying power, but it falls into the oud perfume category—a heavier type of scent—yet there still manages to be a freshness to it that prevents it from being too heavy and over-powering.
Its warm and spicy personality won't feel out of place on a warm day because the floral notes of rose and patchouli lift it up and add extra lightness. And because Liz Earle is not a brand you would naturally associate with high-end perfume, the biggest problem you'll have when you're wearing it is the volume of people stopping you that want to know what scent it is. The secret is out we're afraid.
10. YSL Black Opium Eau de Parfum
Best long-lasting perfume for evening
Specifications
RRP: $77.30/£56 for 30ml
Top notes: Pear, pink pepper, orange blossom
Middle notes: Coffee, jasmine, bitter almond, licorice
Base notes: Vanilla, patchouli, cedar, cashmere wood
Reasons to buy
+
Beautiful bottle
+
Good projection
+
Top notes less defined
Reasons to avoid
-
You might smell a lot of other people wearing it
As the most googled fragrance of 2020, Black Opium has amassed a sizeable fragrance fan base. This floral gourmand perfume is sensual, dark, and mysterious with an ingredients list that sounds a lot like a Starbucks order, with black coffee, almond, and vanilla.
The traditional top, heart then base note composition isn't as markedly defined or staggered in this fragrance. We got the creaminess of vanilla and almond coming through almost immediately and didn't experience much in the way of the sparkling pink pepper and fruity opening notes. However, this all points towards the sensuality and depth this perfume possesses, and it's this cozy, earthy dry down that ensures you will still be smelling it for hours into the day.
11. Glossier You Eau de Parfum
Best long-lasting fresh perfume
Specifications
RRP: $60/£45 for 50ml
Top notes: Iris root, pink pepper
Middle notes: None
Base notes: Ambrette, ambrox, musk
Reasons to buy
+
Refreshing and light
+
Totally unique to everyone
+
Unfussy and cool
Reasons to avoid
-
Might not be punchy enough for some
Trust Glossier's first foray into fragrance to be super modern and effortlessly cool. Simple bottle, simple name, simple composition. The fragrance actually contains very few notes—a carefully crafted blend of iris root and pink pepper top notes and smooth, salty, skin-like base notes. It's this dry-down that matters. The fragrance prioritizes the base notes, hence why it manages simultaneously to be both clean and fresh, as well as impressively long-lasting. It also means that the fragrance stays fairly faithful to its first impression, and doesn't change much as it dries down.
The website calls this more of a "skin-smell enhancer", designed to enhance your own skin's scent. And so, the fragrance changes on everyone. It's a little bit like an olfactory mood ring—it smells a little different depending on the day, where you spray it, and who is wearing it. On us, the overall effect is clean, fresh, and addictive. A real 'wear anywhere' fragrance that will attract a lot of compliments.
12. Tom Ford Black Orchid Eau de Parfum
Best classic long-lasting perfume
Specifications
RRP: $145/£123 for 100ml
Top notes: Truffle, ylang-ylang, jasmine, bergamot
Middle notes: Orchid, spices, gardenia, lotus
Base notes: Mexican Chocolate, patchouli, incense, amber, sandalwood, white musk
Reasons to buy
+
Great projection
+
Rich and seductive
+
Unique fragrance
Reasons to avoid
-
Might be too strong for some
Winter, dusk, a little black dress—these are the things that come to mind whenever we smell Black Orchid. It is a bold, confident scent, with a touch of the gothic about it. This cult chypre has top notes of black truffle and jasmine with a hint of citrus.
The first impression is intense—this is no shy and retiring juice. As the perfume dries down into an amber, vanilla, and woodsy base it becomes sensual and cocooning. Basically, if you want to smell glamorous and opulent (and why wouldn't you?) this is the MVP of the EDPs. And as you would hope from a fragrance with such impressive projection, its performance as a long lasting perfume is great too.
13. Chanel Chance Eau de Parfum
Best long-lasting floral perfume
Specifications
RRP: $115/£96 for 50ml
Top notes: Pink pepper
Middle notes: Jasmine, iris
Base notes: Patchouli, musk, vanilla
Reasons to buy
+
Great projection
+
Works day to night
+
Glamorous and very giftable
Reasons to avoid
-
Very popular, so you won't smell unique
There's a reason Chanel Chance is one of the all-time classic beauty gift ideas and one of the best Chanel perfumes of all time—it's hard to imagine anyone smelling this and not loving it. The pink pepper is immediately discernible, with an uplifting and enlivening effect on the senses. This spicy note does hang around for an impressive amount of time before the floral heart accords take hold—the perfect balance of sweet and powdery.
But it's the patchouli, and later the creamy musk, that really come to the fore in this chypre floral and give the perfume its warm, enduring depth. It's this combination you will smell on your skin hours later, traceable even after a shower.
14. Byredo Mumbai Noise Eau de Parfum
Best niche long-lasting perfume
Specifications
RRP: $143/£122 for 50ml
Top notes: Davana
Middle notes: Tonka beans, coffee
Base notes: Labdanum, agarwood, sandalwood
Reasons to buy
+
Strong projection
+
Rich and full-bodied
+
Unisex
Reasons to avoid
-
If you don't like oud you might not enjoy this
When composing Mumbai Noise, Byredo Founder Ben Gorham set out to create a scent that would convey the overwhelming and raucous effect the city of Mumbai has on the senses. Woody, spicy, and a little bit smokey, with potent oud and bitter coffee, this is certainly a powerful olfactory experience.
With that being said, this is a fragrance that lives on the skin forever, and it has an earthy, woody, leathery aroma that will appeal to both men and women. If you're looking for a scent to make a statement, this is just the ticket.
15. Christian Dior Oud Rosewood Eau de Parfum
Best luxury long-lasting perfume
Specifications
RRP: $296/£220 for 125ml
Top notes: Raspberry, quince
Middle notes: Animal notes, sandalwood
Base notes: Oud, palisander rosewood
Reasons to buy
+
Generous bottle
+
Good projection
+
Classic, timeless scent
Reasons to avoid
-
Oud might be too strong for some
Raw and woody oud, derived from the tropical Agar tree, is balanced by a light sprinkling of sweet top notes and creamy sandalwood. It's the dynamic pairing of oud and sandalwood that give this scent dusk to dawn staying power. You'll still enjoy an echo of the fragrance by evening.
There's something olde-worlde, romantic, and comforting about this fragrance. It makes us think of historic museums, full of ancient treasures. Oud Rosewood is an intriguing scent that will make you want to sniff your wrist repeatedly.
16. Gucci Guilty Intense Pour Femme Eau de Parfum
Best new long-lasting perfume
Specifications
RRP: $153/£114 for 90ml
Top notes: Mandora, violet and lychee
Middle notes: Plum, ylang-ylang and tuberose
Base notes: Vanilla, patchouli and vetiver
Reasons to buy
+
Elegant scent
+
Good projection
+
Perfect for evening
Reasons to avoid
-
Bottle looks a little less luxurious
If you like intense, woody scents, you'll love this rich ambery fragrance, bursting with bold florals like ylang-ylang and tuberose and a long lasting perfume of patchouli with a vanilla undercurrent. It's dark, creamy, and extremely enduring.
There's something reminiscent of Tom Ford Black Orchid here—ylang-ylang and patchouli are present in both scents. Think of Gucci Guilty Intense as its slightly less intense, more upbeat cousin. But less intense does not mean that this perfume's staying power is any less impressive. One spritz will see you through the day and beyond.
17. Thierry Mugler Angel Eau de Parfum
Best long-lasting sweet perfume
Specifications
RRP: $93 / £79 for 50ml
Top notes: Cotton candy, coconut, cassis, melon, pineapple
Middle notes: Honey, red berries, blackberry, plum, rose, lily-of-the-valley
Base notes: Patchouli, chocolate, caramel, vanilla, amber, musk, sandalwood
Reasons to buy
+
Great projection
+
Complex sweetness
+
Unique statement scent
Reasons to avoid
-
Some may find it too sweet
Angel is one of the best-selling scents around the world, and yet it remains a disruptive and divisive perfume with some fragrance aficionados lauding its honey-sweetness and others labeling it far too saccharine. There's no denying Angel is sweet but it is also layered, complex, and sexy.
This fragrance has really got some kick to it and projects really well so go easy on the spritzing. The chocolate and patchouli notes stand out for me, and the longevity is next level. Even after a shower and eight hours of sleep we could still smell this the next morning.
---
How to make your perfume last longer
Layer it: "Wherever I go, I am always asked 'how do you make a fragrance last longer?', says doyenne of scent, Jo Malone CBE. "Fragrance layering by using a bath and shower gel, body lotion, and a fragrance in the same scent will help it last longer. Layering your products in this way will help lock in your scent making it last much longer on your skin."
Apply to pulse points: If you want your perfume to last, where you spray it makes a huge impact. Apply perfume to your pulse points, like the inner wrist, the base of the throat, inner elbows, and behind the ears. The arteries pump closer to the surface of the skin here and this extra warmth helps the fragrance to develop faster.
Dab, don't rub: Don't rub your wrists together after spraying. "Rubbing actually hampers the fragrance's top notes from developing fully," warns Karen Harris. The friction causes heat, which can affect the integrity of the fragrance. Simply spritz each spot then let it sink in.
Store it correctly: Perfumes don't like direct sunlight, heat, or steam. The best place to store your perfume, and protect the longevity of the fragrance, is in its original box at room temperature.
Don't forget to moisturise: "Apply your perfume to moisturized skin after showering," suggests Karen. "The moisture locks the perfume in and gives it the base it needs to boost the fragrance and optimize its staying power."
---
woman&home thanks Karen Harris of The Perfume Shop (opens in new tab) and Jo Malone CBE of Jo Loves (opens in new tab) for their time and expertise
Stephanie Maylor is a Beauty Editor working across five national magazine titles, with almost 15 years' experience in the industry. She has written for many brands, including woman&home, Grazia, Now, More!, Fabulous, NW, Woman, Woman's Own, Woman's Weekly, Essentials, Best, Chat, and OK! online.
In 2010 she launched her own beauty blog, which was shortlisted for Best Beauty Blog in the 2011 and 2012 Johnson & Johnson Beauty Journalism Awards. She has interviewed many high profile industry experts and celebrities including Alesha Dixon, Twiggy and Christina Hendricks.