Which perfume lasts longest? How to pick a scent that really lasts
Shopping for a new scent? Fragrance experts explain which perfume lasts longest and how to make any scent go the distance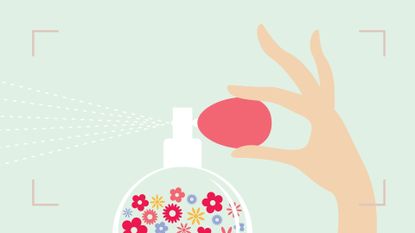 (Image credit: Future/Getty images)
woman&home newsletter
Sign up to our free daily email for the latest royal and entertainment news, interesting opinion, expert advice on styling and beauty trends, and no-nonsense guides to the health and wellness questions you want answered.
Thank you for signing up to Woman & Home. You will receive a verification email shortly.
There was a problem. Please refresh the page and try again.
Asking which perfume lasts longest is a bit like asking which cocktail tastes most delicious. Sure, there are certain qualities that will make one scent linger on the skin longer than another—scientific factors like composition, percentage of fragrance oil, and evaporation rates—but much comes down to your own personal taste too.
It's absolutely worth doing your homework to find the best perfume for women that really lasts. For starters, you can apply it before breakfast and continue enjoying it all day. You won't need to carry a clunky glass bottle around or worry that it's going to explode in your bag (even the prettiest flower fragrances don't make a great dressing on your lunch-break caesar salad). Plus you'll never be that person who fills a confined public space with a throat-burning fog of freshly-spritzed fragrance molecules. No need! The right perfume will keep you smelling sweet sans top-ups.
As with most beauty decision-making, from choosing the best body exfoliators to working out which spring makeup looks to try, it's best to apply a blended approach of facts and feelings. So I've consulted fragrance experts to equip you with a solid knowledge base of notes, styles, and fragrance types. Then, you can filter your new know-how through your personal preferences and select the long-lasting perfume of your dreams.
Which perfume lasts longest: a three-step guide
Step 1. Pick the right perfume concentration
"Longevity is the amount of time a perfume is detectable for, and this is a really important factor for many consumers when purchasing a scent," write Sarah McCartney and Samantha Scriven in The Perfume Companion: The Definitive Guide to Choosing Your Next Scent. "Different concentrations of perfume will last different lengths of time, and bear in mind that most fragrances last longer on clothing than on skin."
With many of us having to learn how to buy perfume online, it's particularly useful to understand these distinctions and find which perfume lasts longest before you click add to basket. "Typically, these concentrations have different styles," explains Nick Gilbert, founder of private fragrance house Olfiction and Boujee Bougies scented candles. Here is Gilbert's handy cheat sheet:
Cologne: "Colognes are fresher, based around citrus and herbs, and anywhere between 3-5% of fragrance oil"
Eau de toilette: "EDT is also a fresher take, with anywhere between 8-15% fragrance oil."
Eau de parfum: "EDP tends to focus more on the heart notes and warmth of a fragrance, with around 12-20% fragrance oil."
Pure parfum: "Parfum is concentrated on the heart and base of a fragrance—usually 20-30%, and wears more closely to the skin."

Knowing these definitions will help you to understand which perfume lasts longest, but it isn't the whole story. "The important thing to remember is that it isn't just the concentration that impacts longevity, but the combination of ingredients used that helps the scent last on the skin," says Gilbert.
Step 2. Look for notes that linger
When it comes to which perfume lasts longest, it pays to understand notes. "The industry has developed the 'Notes Pyramid' as a way of explaining what something smells like," explain McCartney and Scriven. "In shops, when you ask what's in a perfume, they'll often list three top notes, three mid notes, and three base notes. Top notes are most volatile and will float away first, perhaps after thirty minutes or so. Mid notes will last up to four hours, and base notes linger the longest, eight hours or more."
And which notes should you seek out in this pyramid?
Woods: You'll find these in the base of many scents and boast superior lasting power. "Woody notes and musky notes are all made of big molecules that require a lot more energy to warm up off the skin, so they last a lot longer than citrus, which is made of small molecules that zing off the skin. I personally love sandalwood for longevity, as well as iris and resins," says Gilbert.
Rich florals: These tend to sit in the middle of the pyramid. With flower-based notes, heady, fleshy notes like jasmine and tuberose tend to have superior longevity to crisp neroli or fresh 'green' notes like lily of the valley.
Resins and herbs: The best oud perfumes are a modern-day fragrance phenomenon, made from a resinous wood and popular in the best men's cologne for superior longevity and a distinctive 'notice me' aroma. Anyone who lived through the 1970s can attest, that once there's a whiff of perfumes with patchouli in the air, its sweetly earthy aroma is hard to shake off.
If cross-referencing these elements sounds complicated, don't worry. Good perfumers take the guesswork out by matching long-lasting ingredients with stronger, more concentrated fragrance compositions. "You're unlikely to find a citrus-based parfum because natural citruses leap up and bounce away quickly no matter how much you use," confirm McCartney and Scriven. "They're more likely to be found in eau de colognes and as the top notes for stronger blends. Likewise, perfumers would put deep, balsamic labdanum into a stronger blend because it will last."
Step 3. Apply your scent so it lasts
Finally, the way you treat your scent will also help to maximize its properties. Many experts recommend fragrance layering by scenting your clothes and hair as well as on the skin for extra longevity. You can also try rubbing a little Vaseline into the skin and spraying your perfume onto that, as the occlusive (moisture blocking) qualities of petroleum jelly will 'trap' the fragrance molecules.
"If you find a fragrance doesn't last on you, It's usually the result of dry skin," says Gilbert. "Try using a moisturizer to help increase longevity. An unscented moisturizer can be used with absolutely any fragrance, but if your perfume has a matching body lotion it is worth using that alongside the perfume, as you'll have more of the scent on and some of it is locked into the moisturizer too."
The way you store fragrance counts, too. "Light and heat make perfume degrade, so for a favorite that you save for best and only use occasionally, keep it in the dark, in its box for example," say McCartney and Scriven. "Then, as you get towards the end of the bottle, speed up and empty it; there's no point hanging on to the last few milliliters of a sad, dark, sticky liquid. If it's an everyday fragrance that's only going to be around for a few months, free it from the box and keep it on your shelf."
9 perfumes that last, chosen by our beauty editor
---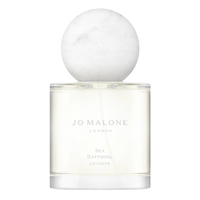 Jo Malone London Sea Daffodil Cologne | RRP: $150/£112 for 100ml
Like all of the best Jo Malone fragrance, this is a cologne so it won't last as long as, say, pure parfum. However, this gorgeous Italian-inspired blend does have surprising longevity for a fragrance of its kind thanks to the inclusion of fleshier floral ylang ylang and a warm vanilla and sandalwood base.
---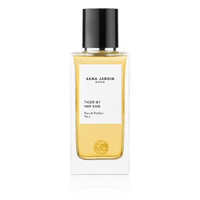 Sana Jardin Tiger by Her Side EDP | $145/£95 for 50ml
Warm and womanly, this unique scent from a chic socially-conscious brand is a real confidence booster. Spices on the top mix with a rose and patchouli heart then settle into vanilla and resins. The resulting scent is powerful, albeit more of an enduring purr than an overpowering roar.
---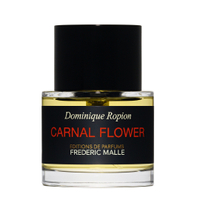 Frederic Malle Carnal Flower EDP | RRP $205/£172 for 50ml
An overdose of fleshy tuberose helps this fine fragrance linger. Many fans of this distinctive scent find it more of a sexy, nighttime vibe than an easy everyday one. We say mist it on before noon and prepare to be asked what you're wearing all day long.
---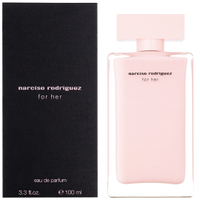 Narciso Rodriguez for her EDP | RRP $96/£68 for 50ml
Proving that long-lasting perfumes don't have to be big, knock you-around-the-chops styles, this is a soft, skin-like scent that keeps on delivering the goods in a low-key way. The secret? Musk. Lots of it in the heart which melts away into a sweet patchouli and smoky sandalwood base.
---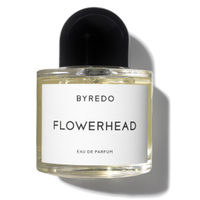 Byredo Flowerhead EDP | RRP $170/£122 for 50ml
Founder Ben Gorham's homage to the floral displays at a family member's Indian wedding. This is a juicy explosion of exotic jasmine and tuberose that fills your senses and just won't quit. It's uniquely un-spicy for such a long-lasting scent, and will put a smile on your face from dusk till dawn.
---
Atelier Cologne Clémentine California Cologne Absolue | RRP $71.50/£55 for 30ml
An unusual proposition—a sunshiney, fresh perfume that lasts. The secret is in the name. In perfumery, absolue refers to highly concentrated oil-extracted notes and this brand specializes in adapting fresh citrus this way for a luxe take on traditional cologne.
---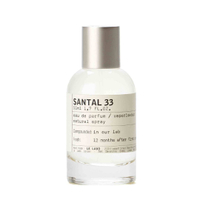 Le Labo Santal 33 | RRP $198/£141 for 50ml
Santal 33 is notorious amongst beauty editors—if you wear it, people are going to ask about it. This is because the smoky, sexy, sandalwood-packed scent smells like heaven. But also because it lasts so well you're as likely to be cornered by a fragrance fan on your way home as you are at 9 a.m. You have been warned.
---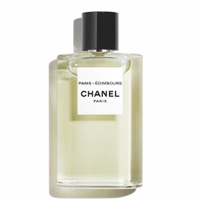 Les Eaux De Chanel Paris-Édimbourg EDT | RRP $140/£112 for 125ml
Eau de toilette this may be, but something about the combination of earthy vetiver, smoky cedar, and aromatic juniper beds right into skin and clothes and really sticks around. The citrus top notes give their best within the first couple of hours, but what's underneath is far more interesting and delicious.
---
woman&home thanks Nick Gilbert, Sarah McCartney and Samantha Scriven for their time and expertise.
The Perfume Companion: The Definitive Guide to Choosing Your Next Scent By Sarah McCartney and Samantha Scriven (2021 Francis Lincoln)
Sign up to our free daily email for the latest royal and entertainment news, interesting opinion, expert advice on styling and beauty trends, and no-nonsense guides to the health and wellness questions you want answered.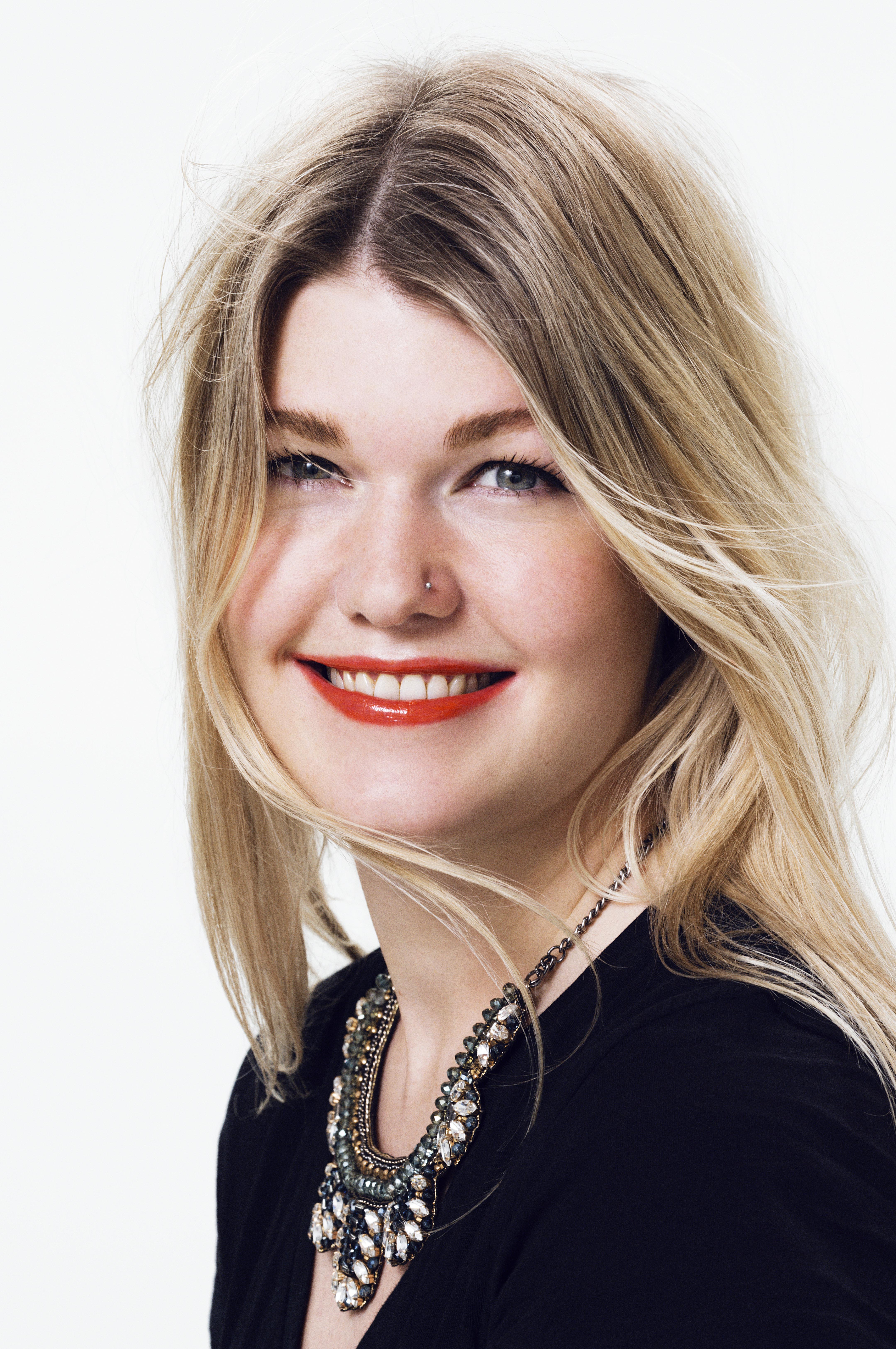 Beauty Editor, womanandhome.com
As woman&home's Beauty Channel Editor, Fiona Mckim has tried more products than she's had hot dinners and nothing makes her happier than raving about brilliant finds on womanandhome.com or her instagram grid (@fionamckim if you like hair experiments and cute shih-tzus). Fiona joined woman&home as Assistant Beauty Editor in 2013 under industry legend Jo GB, who taught her everything she needed to know (learn about ingredients and employ extreme cynicism). She has since covered every corner of the industry, from interviewing dermatologists and celebrities to reporting backstage at Fashion Week and judging the w&h Beauty Awards.