Christmas gifts for your mother-in-law: 18 perfect presents she'll love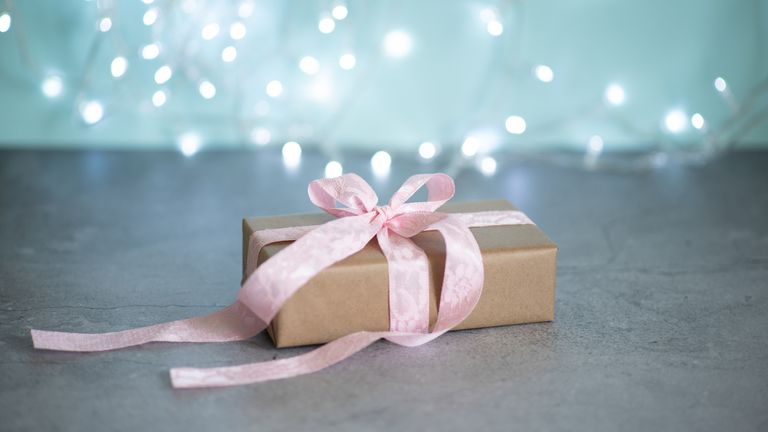 (Image credit: Getty Images)
There's one person on many Christmas lists who's notoriously difficult to buy gifts for: the mother-in-law. 
While friends, partners and even the dog are easy, mothers-in-law often have more refined tastes, or are prone to treating themselves to a little bit of what they fancy.
What to buy for a mother-in-law for Christmas
If you're in charge of the shopping list, it's probably worth checking in with your partner first to see if they have any suggestions. Otherwise, has your mother-in-law dropped any hints? If you bought her something she loved previously, is there a different - or new - version of the gift?
Many mothers-in-law love sentimental gifts, such as flowers or pictures. Otherwise, why not get her something to pamper herself with? She deserves it! Last but not least, look for homeware buys that can add a finishing touch to her kitchen or living room.
Ready to tick it off your list? We've got 17 suggestions she's bound to love.
Christmas gifts for your mother-in-law
Dowsing & Reynolds Gypsophila Bouquet
£88.99
While fresh flowers are always a lovely gift, if you're looking for something a little bit different, this chic bouquet is definitely a showstopper. This dried baby's breath would add a touch of elegance to any room of the house, but looks particularly striking against a darker backdrop - and it even comes with the sophisticated teardrop vase.
Laura Whitmore Moonpig flowers
From £32
Flowers are a guaranteed winner, and this new bouquet from Laura Whitmore, in collaboration with Moonpig, will definitely brighten up her Christmas decor. Featuring bright yellow gerberas and yellow roses, plus dainty flowers such as tanacetum foliages green bell and eucalyptus, it's the ray of sunshine we all need in winter.
Cotton and silk pyjamas
RRP £135
If you really want to push the boat out, these cotton and silk pyjamas are something very special. Extra soft, and oversized for comfort, they look and feel gorgeous. She'll never want to take them off!
Boska magnetic Cheeseboard
RRP £70
If she's a hostess with the mostess she'll love this cheeseboard, which comes with three knifes which can be stuck back onto the metallic board. You could even provide the cheese to make things extra special. 
Mela weighted blanket
RRP £98.99
Weighted blankets are a huge craze right now, and people who struggle to drift off at night swear by them. This Mela version is heavy enough to provide comfort without being overpowering, and the cover is machine washable.
Anthropologie Carmo Vase
RRP £26
Anthropologie's homeware range is a great place to shop when you're just not sure what to buy for someone, and this vase is definitely a crowd-pleaser. It's big enough to hold plenty of flowers, and made from handcrafted stoneware - making it truly unique.
The White Company Luxury Robe
RRP £85
A gorgeously soft robe is the ultimate gift, and something she's unlikely to buy for herself. This one from The White Company is made from super-soft cotton and long enough to make her feel extra comfy.
John Lewis Oak Cookbook stand
RRP £30
This handy purchase will change the way she cooks, and the slats across the back can even help her hold the book at different heights - meaning she won'y have to keep bending down to see the recipe and instructions.
Patch Plants Snake plant
From £10
A plant is a great purchase for any kind of occasion, and she'll cherish having something to care for regularly. Snake plants are notoriously easy to keep alive, and brighten up any room.
Waitrose Lazy Espresso Martini
RRP £25
If she loves a cocktail but has yet to master the art of mixing them at home, this Heston for Waitrose ready-made espresso martini could be the answer. Unlike many pre-mixed martinis, this one uses real coffee - from Heston's restaurant, The Fat Duck no less. Perfect as a post-Christmas dinner aperitif.
Masterclass Biscuit icing set
RRP £17.99
This incredibly technical-looking set is perfect for bakers who want to try something different. Containing a heavy duty, easy to use icing gun with an adjustable trigger action nozzle, eight stainless steel nozzles and thirteen stainless steel biscuit cutter templates, it's guaranteed to make some extra special creations.
Yar Valley Oils Flavoured Oils Gift selection
RRP £16.49
Mums who love to cook will certainly appreciate this oil selection, which includes one of each flavours of Original, Chilli and Black Pepper, Garlic and Rosemary and Lemon rapeseed oils, all produced on the farm in Yare Valley, Norfolk.
Allbirds trainers
RRP £120
Allbirds trainers are not only super comfortable, they're also sustainable. Made from natural and recycled materials, they've been rigorously tested by professional athletes - so whether she likes to jog or pop to the shops, you know you've got her covered.
Asase Aba Body oil
RRP £28
Of course, if she's looking to pamper herself a body oil is a must. This gorgeously natural one from British Black-owned company Wild Seed Botanicals is a treat she's unlike to buy for herself; so you absolutely should.
Shiatsu Neck and Shoulder Massager
RRP £39.99
This massager is a dream purchase for almost anyone. With eight different knots that operate at three different intensities, it can provide muscle relief for your shoulders, back, neck, waist and legs. Just plug it in and get comfy. Much cheaper than that fancy spa massage you were looking at!
John Lewis Agate Coasters
RRP £40
A beautiful set of coasters makes a great gift, and can instantly add a new feel to the table. This unique set of agate coasters are bound to be the focal point at Christmastime, and if you're lucky she might even bring them out for the big day!
Charlotte Tilbury Magic Skin Secrets Set
RRP £50
Charlotte Tilbury's skincare is stunning but expensive, so this gift set - which includes a mask, cream serum and primer - seems almost too good to be true. Be careful though; you'll get her addicted!
Lavazza Desea Coffee machine
RRP £199
A coffee machine is the ultimate gift to receive, and if you really want to get bonus points this year we recommend this Lavazza one, which has five pre-programmed milk recipes - Cappuccino, Cappuccino Large, Latte Macchiato, Hot Milk Froth and Cold Milk Froth - and is so easy to use.