The 20 best cook books everyone needs in their kitchen
The best cook books will inspire you to create new dishes and experiment in the kitchen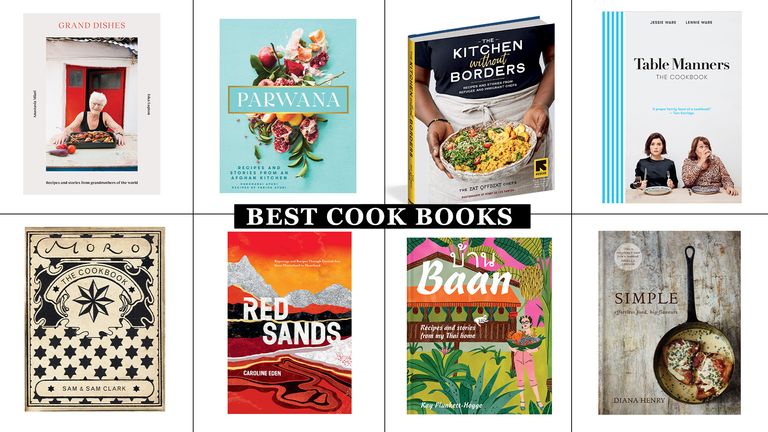 (Image credit: Future)
The best cook books are a must in any kitchen, whether you're a seasoned chef or a novice cook looking to improve your skills.
Many cook books used to be about the technical parts of cooking—how to roast a chicken; how to boil an egg, how to make a white sauce etc. But now, the emphasis is on creativity and flavor— and treating yourself (and any guests, we suppose) to the most delicious recipes around. In fact, cook book sales are up 33% compared with 2019, as we all look to expand our cookery skills and take our tastebuds on a culinary journey. And it's no surprise - for many of us, cookbooks are kitchen essentials—life manuals, mood lifters, and the best cookery teachers.
The best cook books - as well as the best blenders and the best food processors to help you actually make the recipes - should have a place in every home. As such, we've rounded up a list of the best cook books that every kitchen should have. There are some recognizable faces on our list, from Nigella Lawson to Diana Henry—as well as some up-and-coming chefs for you to get to know. We've got some old, some new, and some yet-to-be-released books, all with one thing in common: their culinary brilliance.
From grandmothers to refugees, Vietnam to Afghanistan, vegan to meat-lovers, simple to fussy, and everything else in between. It's no longer just about the food but the history, geography, culture, and voice of the chef too.
The best cook books to buy in 2021
A new cookbook is the best way to hone your skills, change your diet or just shake up your usual weekly shopping. We've scoured the market, and these are the best cook books to buy - whether you prefer to read them in print or on your best eReader or best Kindle.
---
---
---
---
---
---
---
---
---
---
---
---
---
---
---
16. Jikoni by Ravinder Bhogal
---
---
---
---
---
Rachel is a freelance contributor to woman&home, covering news as well as books, lifestyle and travel. Her byline has also appeared in The Independent, The Financial Times, ELLE Magazine, VICE, Glamour Magazine and others. She loves nothing more than talking with people to share their stories. When she is not writing you will definitely find her nose in a book or magazine, or perhaps training for the next half marathon, practicing yoga or eating in London's best restaurants.