20 of the best gifts for couples: From personal to practical present ideas
Gift ideas they'll actually *both* love...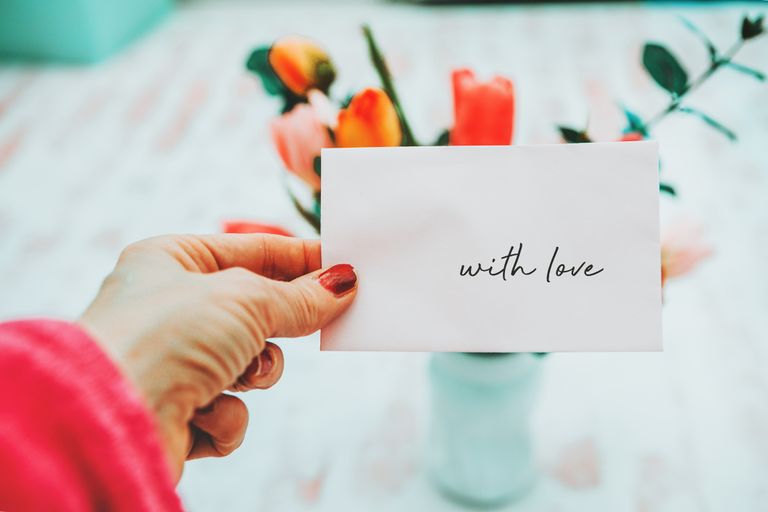 (Image credit: Getty Images)
Choosing gifts for couples isn't easy, especially if you're trying to think of gift ideas for couples who seemingly have everything they need already. Plus, finding a present that both of them like equally, can feel like an impossible task.
But never fear, because we've picked some of the best gifts for couple below. From luxury gifts for couples for those with a bit more to spend, to small yet thoughtful gifts for couples in lockdown that you can send through the post, scroll down for our pick of present ideas.
Whether you're looking for practical gifts for couples, more unusual present ideas or gifts for married couples that you can give after their wedding, we have rounded up the best gifts for couples out there in 2020 below.
What do you buy a couple that has everything?
Kelly Mortimer, a wedding industry expert with more than 20 years experience working with couples says the key to getting a good gift for a couple who 'has everything' is to give them an experience, rather than an material item.
"What do the couple do in their spare time or on their date nights? This will give you plenty of clues as to what they enjoy together," Kelly suggests.
If you want to buy them an item, Kelly recommends using the couple's interests to buy them something they might not know they need: "If they like travelling for instance, you could get them some personalised passport holders or luggage tags."
What are some thoughtful gifts you can buy for a couple – without being too cheesy?
Francesca Pittaway, a curator at popular gifting website Not on the High Street, suggests finding a gift with a story behind it:
"A great way to give a meaningful gift is to look for something that has a story to tell such as products made from unusual materials, gifts that have been made using interesting crafting techniques or items that are environmentally conscious. If the product has meaningful beginnings or a meaningful journey it will feel even more special to the recipient. "
Ready to shop? Scroll down for our hand-picked list of perfect presents for couples...
The best gifts for couples 2020
Personalised Leather Passport Case, £30
A subtle matching gift for couples but a chance to buy a 'his' and 'hers' all the same, why not get your favourite jet-setting a pair their own personalised passport covers? These leather passport cases are available in seven colours and can personalised with either initials in the bottom corner or the couple's names across the front.
Gorgeous tableware always makes a superb gift and this crockery set from Habitat is no exception. The set comprises 4 dinner plates, 4 side plates and 4 cereal bowls, which are also available individually, together with a pasta bowl.
Egyptian Cotton Bed Linen Full Set, from £65
A bestselling bedding set for good reason, this soft and silky bedding promises a great night's sleep. In the White Company's classic colour, this luxurious, crisp, white linen set will make any bed feel like a five star hotel night stay.
Boeien salt and pepper set, £19
Designed by the Dutch homeware brand puik, this salt and pepper shaker set is made from hand-blown glass and features a base made from cork for a quirky homeware addition. A stylish and unusual present bound to make a statement in any couple's kitchen.
Matching PJs, £70 each, Les Girls Les Boys
Founder of Agent Provocateur Serena Reesis is the mastermind behind underwear-meets-streetwear brand Les Girls Les Boys. The label, which now has a cult following, produces garments for all. Their pyjamas are the perfect purchase if you're looking for matching couples gifts. These cotton forest green pj bottoms have a tie string waist, two side pockets, come in his and hers and can also be purchased with a matching pj top for a whole, decadent look.
Virgin Experience Days Couples Collection voucher, £99
Can't decide what to gift a couple? Let them pick their present instead by giving them a voucher for a Virgin Experience Day of their choice. There are hundreds of experiences available to choose from, show the recipients of your voucher can pick between fine dining, a night away in a boutique hotel, workshops making everything from chocolate to pottery, or everything from dumper truck racing to llama trekking!
Le Creuset casserole dish, from £99
You can't go wrong with Le Creuset, a brand that has stood the test of time along with its products and is still loved and used in households around the world. Invest in one of these dishes as gifts for couples and they will be using it for generations to come. The signature casserole dish comes in in 11 different colourways, from the classic orange to the unusual 'ultra violet' and brand new 'deep teal'.
Nespresso Essenza Mini, £79.99
A coffee machine is a staple for any caffeine-loving couple's kitchen and a capsule machine is great for quick and consistent cups of coffee on a daily basis. Unlike manual espresso machines, this model is mess-free and with such a wide range of coffee pods available there's endless choices, from barista classic coffees to caramel crème brûlée and cocoa truffle.
Recipe box subscription, from £12.45 per meal, Riverford Organics
Wondering what to buy for the couple who have everything? This very practical gift for couples is the ideal present to give any pair who already have enough 'stuff' but could maybe do with a bit more time in their days. A Riverford recipe box includes the exact quantities of high quality organic ingredients needed - with quick and easy step-by-step instructions - to cook a fresh organic meal from scratch. It takes the time and energy out of having to plan, shop and prep a delicious meal from scratch, allowing a couple to enjoy a selection of inspiring seasonal meals and some quality time together – priceless.
Mixtape potluck cookbook, £18.39
Curated by musician Questlove, drummer and joint frontman of The Roots - in-house band for The Tonight Show Starring Jimmy Fallon – this isn't any old cookbook. As fun to just read as it is to cook from, the concept of this unusual recipe book is a potluck dinner party in which famous chefs, entertainers, musicians, actresses and more have all shared one recipe for the collection. Questlove has paired each delicious recipe with a song that he feels best captures their unique creative energy, resulting in a cookbook full of not just great food ideas but a fantastic playlist to boot.
3 piece saucepan set with lids, £135
A gift that both of the couple will enjoy, pans are a practical and welcome gift for any pair who share a home together. This set of three pans in various sizes is suitable for induction hobs, can be used in the oven, cleaned in the dishwasher and they come with a lifetime guarantee, so you can buy a gift with peace of mind that it will last for many years to come.
AeroGrow Harvest Indoor Garden, £129.95
Lockdown in the UK certainly reignited the nation's love for gardening and growing their own plants, herbs and produce at home. However, with around 15% of the UK's population living in apartments, it's not always easy for green fingered couples to grow what the desire. Enter the AeroGrow, an in-home garden system that can grow fresh herbs or veggies all year round for the ultimate plant to plate lifestyle. With room to grow up to six plants at any one time, this sleek digi-herb garden grows plants in water instead of soil – so it's much less messy than other indoor potted plants and alsocomes with the added bonus of LED lights which reminds you when to add plant food (included) and automatically turns the hydroponics growing system lights on and off. So even couples who struggle to keep the most low maintenance plants alive can grow at home with ease.
Even if you think you don't need one of these nifty kitchen gadgets, trust us, you do. Soups? Sorted. Smoothies? Of course. Making your own pesto? Not a problem. Don't even get us started on DIY nut butter. The point is, even for a couple that hasn't asked for one of these, if you get them one they will not only use it but they will love. It's the non-essential kitchen item that you quickly learn you can't live without.
A gift for couples that is definitely aimed at newlyweds but really makes the perfect personal present for any married couple, this set of two 1/2 Pint mugs is the number 1 best seller at Emma Bridgewater for good reason. Beautifully designed to work in both a traditional and a modern design kitchen, these mugs are fantastic quality, meaning they will last for years to come, even if the lucky recipients are devoted tea drinkers.
De'Longhi Coffee Grinder, £32.99
One of the best products in its class, this electric coffee grinder comes with 12-cup grinding capacity to keep even the most avid of coffee drinkers caffeinated throughout the day. For a thoughtful, personal touch with this gift, why not include a bag of the couple's favourite coffee beans or some they may not have tried before from an independent roaster local to them?
Good quality kitchen knives, £100
What might seem a slightly sinister gift at the outset is in fact and incredibly practical present for any couple who live together. Good quality kitchen knives make the world of different when preparing food, but for many people they fall into the category of a product that you'd love to buy for yourself- if you didn't have to spend your money on other more necessary things. One of the things that make this five piece knife set such a great gift.
Personalised Photo Playing Cards, £22
A great personalised gift for the couple who has everything they need, these playing cards coming in a handy keepsake tin feature a photo of your choice on the front, whilst each card features the same snap on the back. Whether it's a wedding photo, holiday snap or an image from a memory you share with the couple, they will love this thoughtful and slightly different gift.
Handblown Italian Glasses, £26
Glassware is a great gift for any couple because it can be practical yet stylish and provides an opportunity to buy something a bit more expensive and luxurious for a couple that they may not have bought for themselves. Upgrade your friends' and family member's IKEA glassware collections with these gorgeous, handmade, Italian glasses. Coming in a variety of colours, each piece can be made to order and you can mix and match styles and designs.
Personalised bench, from £975
These solid teak benches are built to last and with the option to have the carefully crafted seat engraved, it is certainly a gift for couples that can be enjoyed for generations to come. Choose a two or three seater bench and have up to 210 letters engraved in the spot of your choice to mark a special date, place or the names of the lucky recipients.
Did you hear? Back garden BBQs are so last year, it's all about the Italian-style pizza nights now, with homemade, stone baked pizzas fresh from the comfort of your own home. Gift a couple that loves to host and cook at home their very own Roccbox – a restaurant-grade, portable outdoor pizza oven that when fired up can cook a Neapolitan pizza in just 60 seconds. Stupendo!