The best beaches in Greece, according to locals and experts
From beautiful island retreats to secluded sandy coves, these are the best beaches in Greece - favored by locals, experts and holidaymakers alike.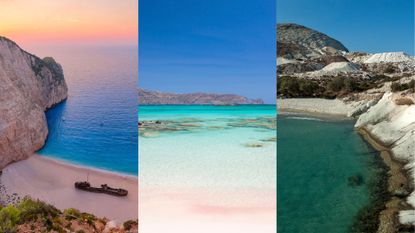 (Image credit: Getty)
woman&home newsletter
Sign up to our free daily email for the latest royal and entertainment news, interesting opinion, expert advice on styling and beauty trends, and no-nonsense guides to the health and wellness questions you want answered.
Thank you for signing up to Woman & Home. You will receive a verification email shortly.
There was a problem. Please refresh the page and try again.
Choosing the best beaches in Greece is an almost impossible task. Whether you're after endless golden sands, cool pebbled shores, smooth azure seas or choppy waves, the beaches of Greece can offer all that - and more.
You're rarely far from the beach when you're in Greece, and hitting the sea is an essential part of any itinerary for the best Greek island holidays. It's easy to get overwhelmed and just pick the beach that's closest to your hotel or the easiest to find online, but most of the best places to visit in Greece can be found off-the-beaten-track. To reach our selection, we spent years traveling, and spoke to experts and locals who shared their favorite choices - ranging from accessible hotspots, to off-the-beaten-track choices.
Before you get started, you need to pack like a local. That means high-factor sun lotion, a towel, flip-flops (the sand gets hot), a good hat, and an umbrella if you're heading somewhere without shelter. Arming yourself with one of the best books of 2022 is optional, but highly recommended.
The best beaches in Greece
Whether you're looking for beaches on the mainland or island hopping across the Ionian or Aegean Sea, these beaches all offer something completely unique, whether it's untamed beauty, endless seas, organized facilities or sparkling turquoise seas.
Paleokastritsa, Corfu
Best beach in Greece for: Cool water and natural shade
Corfu is undoubtedly one of the best places to visit in Greece - and one of the most popular, according to KAYAK data exclusively shared with woman&home, which showed that Corfu was the most searched destination in Greece in 2022 after Athens. If you are hitting the popular summer hotspot, don't leave without spending some time at Paleokastritsa, the scenic village located in the northwest of the island.
There are six beaches in the island, but for the best facilities and transport links, the main beach is your best bet. With sparkling turquoise seas, lively tavernas, unbeatable sea views and plenty of beach bars, the beach is perfect for all sorts of holiday-makers. But what's really special about this beach is that even in blazing summer temperatures, the water remains relatively cool, thanks to the natural shade offered by the surrounding cliffs. The benefits of swimming are well known, but swimming in the crystal clear waters surrounded by fish is true tonic for the mind and body.
Top tip: The beach offers natural shade in the afternoon, so it's an ideal spot to while away the hottest part of the day.
Elafonissi beach, Crete
Best beach in Greece for: Breath-taking pink-flecked sands
Visiting the pink-hued sands of Elafonissi are must if you're visiting Crete. Taking its color from millions of crushed shells, the flat pink-flecked sand, punctuated with black rocks and lillies is sublime and contrasts with the surrounding (relatively bare) Cretan mountains. It's technically a small island of its own but it's only 200 meters from the shore and the shallow lagoon doesn't exceed one meter - so it's easy to access. Crete is often cited as one of the best family holiday destinations in Europe in part because of its array of safe, child-friendly beaches - Elafonissi being one.
Top tip: The area is protected so it's forbidden to remove any plants, animals, shells or sand.
Sarakiniko Beach, Milos
Best beach in Greece for: Crater-like dunes and diving
Visiting Milos is probably the closest you'll ever get to reaching the moon. Characterized by its lunar landscapes and white rock formations that have smoothed over time, Sarakiniko isn't your conventional beach. The rocks are perfect vantage points for diving and the beach is still fairly unspoiled by tourism as its frequented more by locals rather than internationals.
Once you've plunged into the inky blue seas, explore the nooks and crannies carved into the rocks from the sea. Boat tours are also available if you'd like to explore the intricate caves that way. If you're less of a thrill-seeker, the beach is still well worth visiting; the landscape is truly unique and - for want of a better phrase - out of this world.
Top tip: Bring your best sunscreen, and a lot of it. There's virtually no shade on the beach and the chalk reflects the sun rays, which is bad news for anyone who burns easily.
Elia Beach, Mykonos
Best beach in Greece for: Gourmet food lovers
Mykonos has a party reputation but the island is also home to some of the best beaches in the country, with one to satiate all tastes. Elia beach is a firm favorite of Mariek Anselme - Co-Founder of luxury vacation service, A.M.A Selections. "An alternative to the island's party beaches, Elia is a picturesque beach suitable for the whole family to enjoy and the restaurant is ideal for gourmet food lovers," Mariek tells us.
"The crystal clear waters can be admired from a distance on a sun bed at the top of the beach, or explored on a jet ski as the expansive waters give way to a plethora of water sports."
Top tip: This is a luxury beach on a luxury island. So, like many of the beaches in Mykonos, expect to pay a premium for sunbeds with day prices starting from around $40 / £35. Some restaurants and bars allow you to use sunbeds for free if you are dining with them so it's worth asking around before you settle in.
Prassa, Kimolos
Best beach for: Leisurely laps in the turquoise waters
Kimolos is an unspoiled island in the Aegean sea, adjacent to Milos. While it's gaining popularity, it's still far less busy than many of its neighboring islands which mean you can actually swim in the sea (and you must, because the sparkling turquoise waters are truly otherworldly). If you prefer to spend your days laying back with one of the best beach reads, there are plenty of beach bars and restaurants. It's the only beach on the island with umbrellas, so it can get busy during the peak season.
Top tip: If you can, stay overnight. While the island is accessible via regular ferries from Milos and surrounding islands, the beaches tend to get busy as the ferries arrive. However, before the masses arrive - during the mornings and evenings - the beach is far quieter.
Kamari Beach, Santorini
Best beach in Greece for: Witnessing the famous Santorini sunset
Santorini is for all-ages, but the island does carry an air of romance that's impossible to replicate elsewhere, making it an ideal holiday destination for couples - there's a reason why it's top lists of the most beautiful places to get engaged. While Oia is the most popular spot to drink in the sunset, what could be nicer than closing the day on the beach, with sand between your toes? Santorini doesn't have the endless white beaches that many places in Greece do - that's not its appeal - but there is something decidedly special about Kamari Beach with its greyish sand, created from volcanic grit.
Travel expert Mariek describes Kamari beach as one of the best in Greece, "Kamari Beach is renowned for its black sand, created by the beach's location at the foot of the Mesa Vouno Mountain. Kamari is 5km long which positions it as one of the longest in Santorini, ideal for sunset strolls overlooking the sparkling sea."
Top tip: The sand is greyish/black and can be fairly slippy so bring sea shoes, or flip flops. This probably isn't the place to wear your best white trainers or linen trousers.
Porto Katsiki, Lefkada
Best beach for: Wild beauty and towering white cliffs
Located on the southern tip of the island of Lefkada, Porto Katsiki beach is great for swimming, but what it really offers is pure, untamed beauty. It's a beach of textures and colors - fine pebbles, ebbing deep blue waves, and towering white cliffs topped with dense, lush trees. It's not easy to get to, in fact, its name translates to 'Port of the Goat' owing to its difficult accessibility (the rumor goes that it was once only populated by hardy mountain-hopping goats as no-one else could reach it).
These days, the roads have better infrastructure, and it's more accessible - but it's not altogether easy. Prepare to scale the 100 or so steps to get down to the beach. But believe us, it's worth it.
Top tip: The best way to reach the beach is by car, so you can experience the winding, rugged roads and the wilderness of the surrounding area.
Navagio Beach, Zakynthos (Zante)
Best beach in Greece for: Seeing a real-life shipwreck
Zakynthos sometimes gets a bad reputation due to the heady strip of Laganas, but the island is brimming with beautiful beaches and landscapes if you look in the right places. It's also often one of the cheapest destinations to travel to in Greece, meaning you can often score one of the best flight deals.
If you visit, you have to visit Navajo beach, one of the most ubiquitous destinations on the island (and maybe even the country). The small sandy beach is wedged in a cove between near-vertical cliffs, making for a pretty dramatic view. But the real reason people visit it is to see the abandoned shipwreck perched in the middle of the beach. The ship MV Panayiotis ran aground in 1980 during storm weather and rumours claim it was packed with contraband cigarettes and alcohol.
Top tip: You cannot visit the beach by foot - to see it, you'll have to travel by boat. However, if you drive, you can drive to a viewing platform to see it from the top. Arguably this view is even more impressive as the image of the shipwreck in the middle of the secluded cove is fairly haunting (see picture)
Kalamata Beach
Best beach in Greece for: Families and multi-generational trips
If you're traveling with younger children or older family relatives, the beaches of Kalamata are unrivaled. Located two hours drive from Athens, Kalamata is lined with well-organized beaches, lively bars and tavernas and endless sun loungers. If you're traveling with younger ones, there's also a large play area and arcade just before you reach the beaches where children of all ages play until the early hours. Lots of tour and over 60s holiday operators run itenaries in the area, meaning it's also one of the best holidays for over 60s.
Most of the beaches are pebbled, which is preferable for some as they're less messy and a little kinder on your feet during the high summer temperatures. The great thing about Kalamata is that it's a perfect base if you want to travel other beaches in the region - the idyllic towns of Kardamyli and Stoupa are a short drive away.
Top tip: During the summer months, the marina is buzzing with lively tavernas and bars. However, these close their doors during the winter months (from approx. September-May), when the town center starts to liven up. Kalamata is perhaps one of the best places to visit in June as the season has started, but the temperatures haven't climbed too high.
Sign up to our free daily email for the latest royal and entertainment news, interesting opinion, expert advice on styling and beauty trends, and no-nonsense guides to the health and wellness questions you want answered.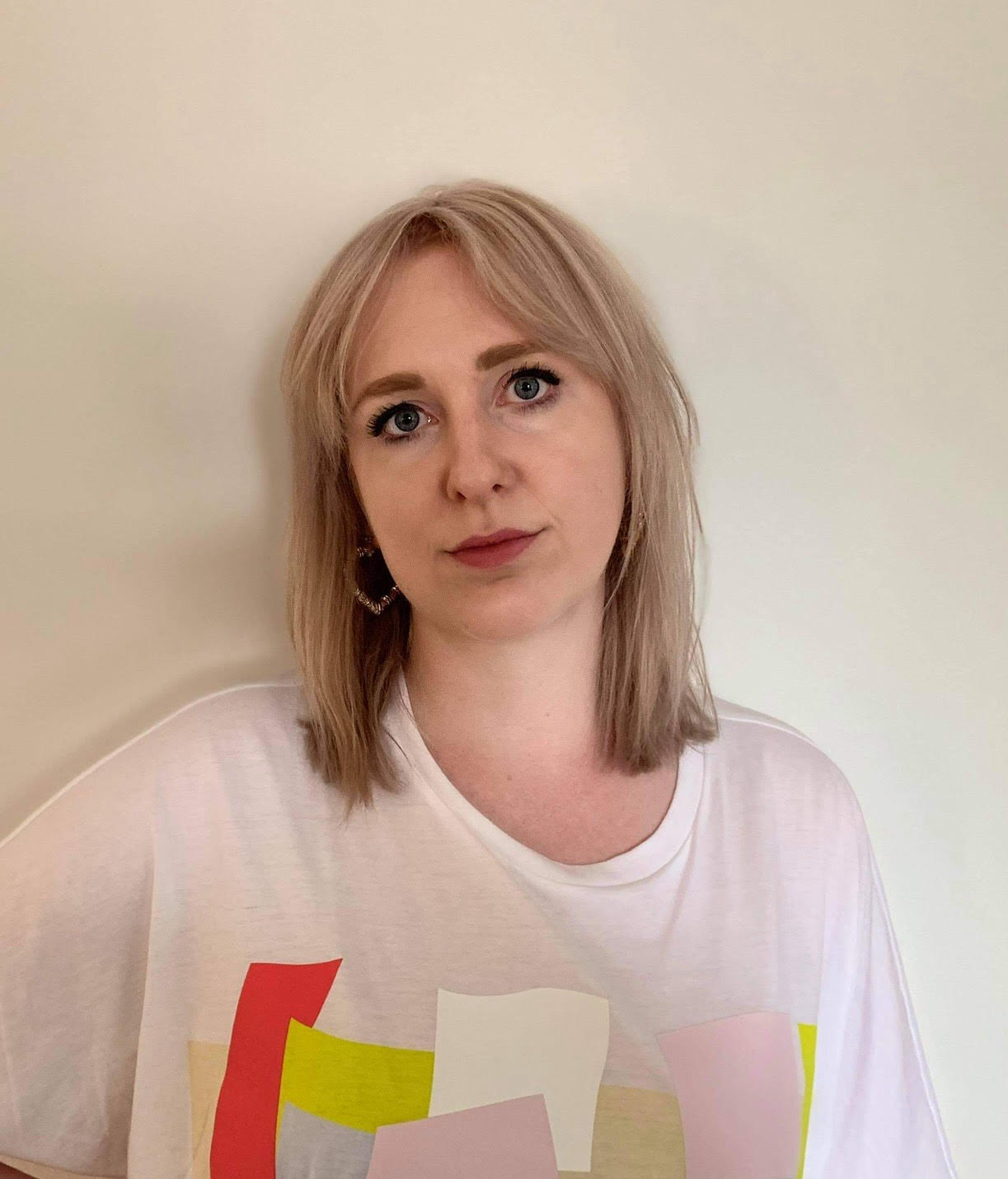 Anna is an editor and journalist, specializing in SEO and digital content production. First carving her career in communications and advertising agencies in Berlin and Barcelona, Anna's former life saw her work for film studios and inside a fashion house, before she moved to Metro.co.uk where her career highlights include heading up the SEO desk during the Covid-19 pandemic. Anna's published work ranges from culture and films to human interest features and live news coverage.

In her spare time, she enjoys watching movies, discovering the next big thing in music, traveling, online shopping, and poring over poetry and magazines. When she's not consuming those things, she's probably writing about them.

Originally from Glasgow, Anna has lived in Berlin, Barcelona, and London, not to mention stints in Guernsey and Athens. When she's not struggling to navigate a new language, she's always chasing the next hot trend and perfect black dress (you can never have too many).