The 35 best books of all time for your must-read list—from contemporary fiction to classic novels
The best books of all time—including classics from acclaimed authors—are essential reading for every generation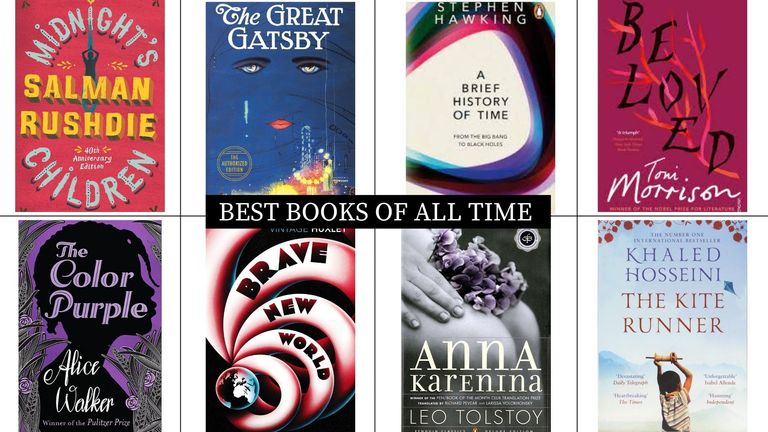 (Image credit: Future/Amazon)
The novels featured in our best books of all time list are the books that defined a generation, offering a unique perspective on life through unforgettable storytelling and characters. In our round-up, we've compiled our definitive list of must-read novels, spanning throughout the decades and from a variety of genres, from the romantic to the historic. So if you're looking for the ultimate must-read list—this is it.
While the best books of 2021 keep us plugged into the here and now, picking up one of those novels that never fall out of fashion—be it an unforgettable classic from Charles Dickens or a haunting reflection of wartime from Sebastian Faulks—can be deeply fulfilling. The books we've included below are ones everyone should read at least once in their lifetime, and picks that will stay with you long after the closing lines. Whether you're looking for a beautiful love story, a magical adventure, a dystopian exploration of the future, an emotional thrill-ride, or a tale that makes us reflect on our real-world values—there's something for everyone on this list.
So, load up your eReader and prepare to delve into another world with w&h's round-up of the 35 best books of all time, as chosen by an expert Books Editor. Whether you choose to explore the Regency era with Jane Austen, discover '90s Edinburgh with David Nicholls, or decide on an epic journey into Narnia with C.S.Lewis, you'll no doubt be entertained.
W&H's pick of the best books of all time
---
---
---
---
---
---
---
---
---
---
---
---
---
---
---
---
---
---
---
---
---
---
---
---
---
---
---
---
---
---
---
---
---
---
---
Sharon has worked in lifestyle magazines for many years and is passionate about sharing information, whether that's about great places to discover, books to read, performing arts, or how to live a greener life. She has written for The Guardian and BBC Homes and Antiques, interviewed authors such as Isabelle Allende, and was a contributing editor to The Beekeeper's Bible.