The best science fiction books to add to your summer 2022 reading list
The best science fiction books will let you escape to new worlds, and explore new ideas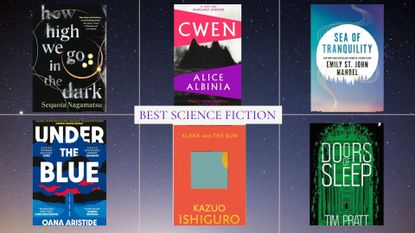 (Image credit: Future)
There are whole worlds contained within the best science fiction books, but we don't just read sci-fi for glimpses of alternate realities and distant planets.
Fundamentally, good science fiction books are about ideas. They can provide a framework to make points about our current society, but authors can also let their imaginations expand and give readers something strange and wonderful.
How does it feel to be on the first starship leaving Earth to search for a new colony? What happens when a small group of islands in the North Sea are run entirely by women? Who are the different personalities you'll find within a beehive? The books we've chosen can answer all of those questions.
Our picks span standouts from the last two years, as well as some of the best books of 2022 and some older classics that should definitely be added to your book club reading list. Your journey to another world launches here.
The best science fiction books to read in 2022
---
---
---
---
---
---
---
---
---
---
---
---
---
---
Isabelle Broom is the author of eight escapist fiction novels. She won the Romantic Novelist's Association Best Contemporary Romance Novel award in 2019 and The Great British Write Off short story competition in 2015, with her winning entry, The Wedding Speech, later being adapted into a short film.
As well as heading off on adventures abroad—a pastime she now gets to call 'research'—Isabelle is lucky enough to write book reviews and travel features on a freelance basis.