The best book club books that get conversation (and wine) flowing
These book club books will spark hours of conversation...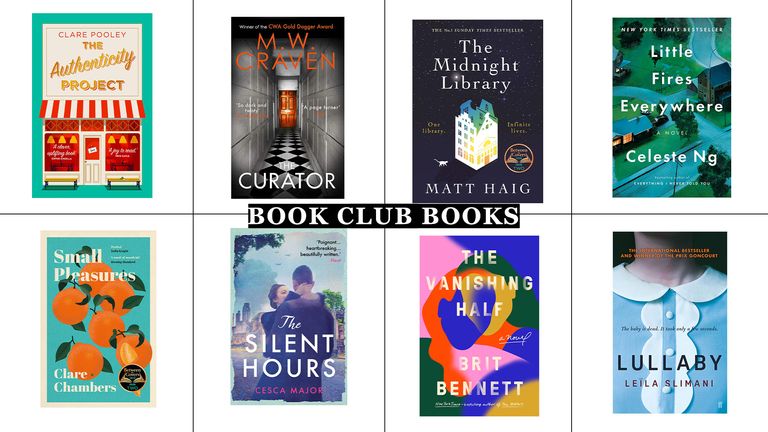 (Image credit: Future)
What makes a good book one of the great book club books?
Great book club books aren't ones that you simply read and then place back on your shelf to gather dust, but thrust into the hands of your friends and family, urging them that they must read it, too, because you are absolutely desperate to talk about it with someone. These are the stories that lend themselves perfectly to being the very best book club books.
The best book club books are ones that keep you up until the early hours, the ones which come to mind first when someone asks you what you have been reading recently, and they will invariably be well-thumbed, dog-eared from being carried around in your bag (or well-thumbed in your best eReader), with pages folded down and perhaps even notes scribbled in the margin.
The thing is, some stories are just too big and important to stay inside the head of a lone reader – they were meant to be shared, discussed and debated. They do not simply make you feel, they make you think, too – perhaps about something that has not occurred to you ever before.
W&H's pick of the best book club books
From the best romance books to the best thriller books, the best historical fiction books and everything in between - these titles are packed with topical talking points, mind-bending twists, laugh-out-loud observations and characters that will stay with you long after reading, making them the very best book club books.
Our selection of book club books - which include some of the best books of 2021, will stay with you for a long time after you've closed the page. Whether you're a book club aficionado, keen to start a reading club with friends or simply looking for a read that is a cut above the rest, then this list of book club books is a very good place to start...
Best feel-good books
---
---
---
---
---
---
---
Best crime/thriller books
---
---
---
---
---
---
---
---
Best literary books
---
---
---
---
---
---
---
---
Best historical fiction books
---
---
---
---
---
---
Best real-life/autobiographical books
---
---
---
---