13 easy ways to transform your garden on a limited budget
Follow these tips to improve any outdoor space without spending a fortune on plants and expensive landscaping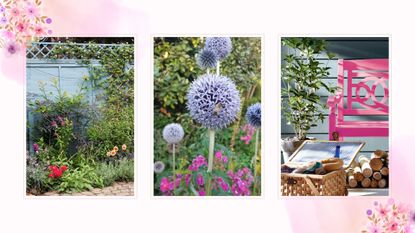 (Image credit: Future | David Giles | Eliza Gray | Valspar )
Making a garden look fabulous can cost a small fortune, but it doesn't always have to be that way. If you're looking to transform your garden on a budget don't think you're limited because there are plenty of ways to make a significant improvement without overspending.
Gardens are an ever-evolving landscape, with seasonal planting and garden trends and design projects to inspire a new style direction. But sometimes even the smallest of jobs can feel overwhelming, especially when you consider the rising cost of plants and materials.
But fear not, in the same way you make your home look expensive on a budget there are plenty of brilliant budget garden ideas to improve outdoor spaces too.
Here are our expert tips and tricks for transforming a garden without having to buy excessive amounts of expensive new plants and landscaping materials.
How to transform your garden on a budget: 13 expert tips
From freshening up your backyard for free to making your planting scheme go further by propagating from cuttings, these are our top tips for improving gardens on a budget.
1. Carry out a thorough clean and tidy
The best place to start for improving any space, indoors or out, is to spend dedicated time to ensure it's clean and tidy. Using the same principles as when decluttering your house remove any unnecessary clutter so the space feels more streamlined and presentable.
Thoroughly cleaning patio slabs or cleaning the decking is an easy yet effective way to begin transforming your outside space. Mow, water, and fertilize your lawn to keep it looking its best, especially if the grass is the main aspect of your garden.
2. Maximise coverage with evergreen planting
If you are investing in new plants for your plot be sure to maximize the impact by investing more of your budget on evergreen plants. These will continue to grow with your garden throughout the seasons, as opposed to the summering flowers that die off.
"There are a number of tough evergreen shrubs that can be purchased small, that grow quickly and that can be pruned to different sizes and shapes," explains Marlene Lento, a landscape designer with over 25 years of experience and founder of Marlene Lento Design Studio.
"These include Prunus Lusitanica (Portuguese laurel), Elaeagnus Compacta, and Pittosporums. Repeating the same variety of evergreen shrubs in several locations around the garden creates a cohesive picture and makes a backdrop for perennials and bulbs throughout the year."
3. Take cuttings from trusted sources
You may not have the budget to buy huge amounts of new plants to transform the planting scheme, because plants can be surprisingly expensive, but that's where cuttings can save the day.
Cuttings are super easy to start and while waiting for them to establish themselves might take some time, it's a fantastically affordable way to introduce plants to your space without spending a lot of plants.
"My best advice for improving your garden on a budget is to chat to your neighbors who garden," suggests gardener designer Eliza Gray. "Anyone who has been gardening for more than a couple of years will have a host of 'spares' in the form of self-seeded annuals, vigorous perennials, or plants that they have no room for in their garden. The added bonus of being given plants by your neighbors is that you know that they will thrive in your garden climate."
"One word of warning,' says Eliza, "freebie plants are often very vigorous and will need tough love to keep them in check – culprits in my own garden include Crocosmia, Loosestrife, and Echinops Ritro – fabulous for bees but a bit of a thug."
4. Cover the boundaries
When planting on a budget and wanting to improve the overall look of your garden aim to maximize coverage to make your efforts go that little bit further by framing the space with foliage.
"Fences and vertical boundaries enclosing a garden represent a large part of the field of vision as you look out on a garden, particularly if the garden is small," says Marlene.
"Evergreen climbers such as Trachelospermum transform a sunny wall, while common ivy is unbeatable for difficult and shady positions. The latter is free and easy to propagate by taking cuttings from any ivy plant and putting them into the ground where they will quickly take and grow. There are more and less vigorous varieties and while all require pruning, ivy is otherwise maintenance-free."
5. Welcome a splash of color
Who needs plants to transform a garden when you have paint? If you're looking to make a style statement look to incorporate a splash of the latest interior paint color trends.
"Rather than re-painting your fence, with a boring brown or plain grey, try adding more vibrant colors around the fence or maybe even paint some patterns to make it look like art," suggests Sarah Lloyd, Valspar Paint's interiors and paint expert. "Hot pink, or viva magenta, named the Pantone Color of the Year for 2023 would look great in the garden."
You can repaint fences and boundary walls, or alternatively, give your outdoor metal garden furniture a freshen-up with a coat of metal paint in a bright shade like Valspar's Passionate Peony.
"It's important to keep in mind the type of paint you're using outdoors," advises Sarah. "With a masonry paint perfect for walls or concrete, compared to a regular emulsion that would tarnish and flake easily if open to the elements."
6. Seek cheaper materials for hard landscaping
Hard landscaping can be one the most expensive elements when designing a carpet, much like choosing the best flooring trends for your interiors – it's an investment. But there are numerous ways to transform your plot without blowing the budget, by simply thinking outside the box when it comes to materials.
Making a path using stones or shells is a fantastic way to offer plentiful coverage without the expense of tiles and mortar. But also it's an easy enough job to do yourself which also saves costs on labor. You will need to invest in a layer of landscape fabric to prevent weeds from sprouting up because how to get rid of weeds in the lawn is problem enough without having to worry about your garden paths too.
7. Bulk out borders and beds with alternative materials
Cut down on the costs of plants, soil, and fertilizer by bulking out your beds and borders with alternative materials. Stones, slate, gravel, and other natural materials are cheap to source from your local garden center to provide generous covering to perk up your flowerbeds. You can plant more scarcely safe in the knowledge that your beds and borders will still prove captivating thanks to the decorative stones in place.
Placing gravel and stones on top of the soil is also a great way to prevent weeds from sprouting up and also deters animals from using your beautiful borders as a place to go to the toilet.
8. Double your planting with bountiful bulbs
Bulbs are the smart move when it comes to planting on a budget. "Bulbs not only start the garden year with much-anticipated color, but they can also be a cheap way of creating interest if the bulbs chosen are good for naturalizing, which means they will increase in number every year," explains Marlene.
"Some bulbs such as Alliums, even provide a second season of interest through their seedheads. Other bulbs that increase in number every year are Crocus, Snowdrops, Narcissi, and certain varieties of Tulips."
"For summer and autumn interest, Rudbeckias, Asters, and Creeping Campanulas, to name a few, will happily spread," says Marlene. "While annuals should represent the smallest proportion of plants in your garden, choosing annuals that like to self-seed and then allowing them to do so, is another approach to getting free plants. Try Nigellas, Aquilegia, Marigolds, Foxgloves, and Euphorbia Oblongata for many months of acid green and yellow flowers."
9. Get creative with potted plants
Make your plants go further by choosing potted plants that can be moved around to populate key areas. If you are hosting a BBQ you may want to cluster your pots closer to the patio area where you'll eat. You can then move them back into different locations to fill any empty areas that feel sparse.
Potted plants can really brighten the space not only thanks to the flowers but also the pots themselves. "Experiment with an assortment of pots containing shrubs, herbs, and even trees," suggests Mike Head, an interior expert at outdoor flooring experts Atlas Ceramics.
"It'll make your outdoor space look much more welcoming with some pops of color, and it's inexpensive to do. You don't have to go all out, a hanging basket or a few pots of flowers by the front step will do the trick."
10. Elevate pots and planters
With your field of vision in mind another easy way to transform a garden on a budget is to utilize vertical space to elevate the overall planting scheme by hanging a few simple planters around the periphery of your outdoor space.
From hanging baskets to window boxes, elevating color and greenery is a brilliant way to transform your space. The good news is that you don't have to wait for the plants to grow because both are made up of annual plants that are already in season, so you can make them up in a day to enjoy them instantly.
Also framing your windows with colorful plants is a great way to enjoy the garden from inside too, creating a view to look out onto your country garden idea beyond.
11. Add an outdoor rug
An efficient way to make a huge transformation with next-to-no effort is to add an outdoor rug to your garden. Just like with your indoor furnishings there will of course be expensive options but there are also cheaper designs that are just as stylish, to cater to every budget.
An outdoor rug is not only great for adding color and pattern to your outdoor area, but it is also a fantastic way to cover a patio or decking area that may be in need of some TLC. Just be sure to clean your outdoor rug to ensure it looks its best at all times.
12. Incorporate DIY raised beds
Raised beds and borders are the ideal way to make your garden design look more considered. They also help to keep them contained, giving your plot more structure which is an essential small garden tip. To keep costs low look for large wood offcuts or railway sleepers to construct your raised beds in style.
"Raised borders are a great way to add depth and texture," says Mike. "incorporating a seamless pathway from the patio to the rest of your garden using raised borders will tie everything together."
13. Maintain a luscious lawn
Most lawns form the centerpiece of the backyard meaning it's imperative to keep them looking in tip-top condition to elevate the overall look of the space.
Avoiding common lawn care mistakes is key to helping your grass grow to full health. Watering your lawn at the best time of day, aerating your lawn, and mowing the grass often are all easy maintenance tasks that will keep your grass green and glorious to enhance your garden.
Sign up to our free daily email for the latest royal and entertainment news, interesting opinion, expert advice on styling and beauty trends, and no-nonsense guides to the health and wellness questions you want answered.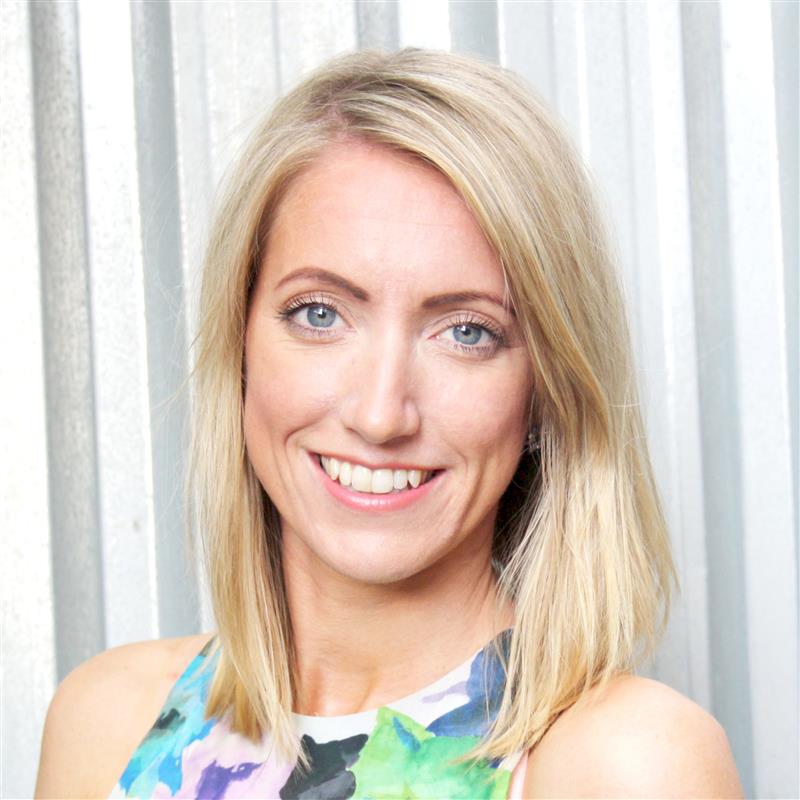 Tamara is a highly experienced homes and interiors journalist, with a career spanning 20 years. Now the Lifestyle Editor of womanandhome.com, she has spent the last 17 years working with the style teams at Country Homes & Interiors and Ideal Home, and it's with these award-winning interiors teams that she gained a wealth of knowledge and honed her skills and passion for shopping, styling and writing about every aspect of lifestyle and interiors.
With a keen eye for the latest interior trends, there's not a lot she doesn't know about home decor – whether it's what colour we should be painting our living rooms next season, or if the latest 'must-have' buys are actually worth investing in.
A true homes and interiors expert, Tamara has served as an ambassador for leading interior brands on multiple occasions, including appearing on Matalan's The Show and presenting at top interior trends events such as the Autumn Fair and Spring Fair.