Sign up for the woman&home newsletter
Get the best stories delivered straight to your inbox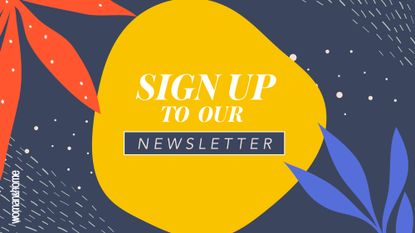 (Image credit: Future)
Get the best stories from womanandhome.com delivered straight to your inbox daily when you sign up for the free woman&home newsletter.
All you need to sign up is your email address and then you will receive the stories that everyone is talking about direct from our editors; from need-to-know news headlines to the latest royal and celebrity news, beauty trends, fashion finds, hacks for your home and health and wellness secrets.
It's the best of woman&home condensed down into one, easy-read email for you to scan over a cup of coffee, on your commute, or in your spare time. Never miss out on the latest and greatest must-reads from woman&home again. If you change your mind, you can also unsubscribe at any time.
Digital Editor - Woman & Home
An internationally published digital journalist and editor who specialises in SEO strategy and content production, Rachael has worked as a writer and editor for both news and lifestyle websites in the UK and abroad.
Rachael's published work covers a broad spectrum of topics and she has written about everything from the future of sustainable travel, to the impact of the coronavirus pandemic on the world we live in, to the psychology of colour.