Life quotes: The best quotes about life that will inspire, motivate, and make you feel good
These life quotes can help you look at things differently...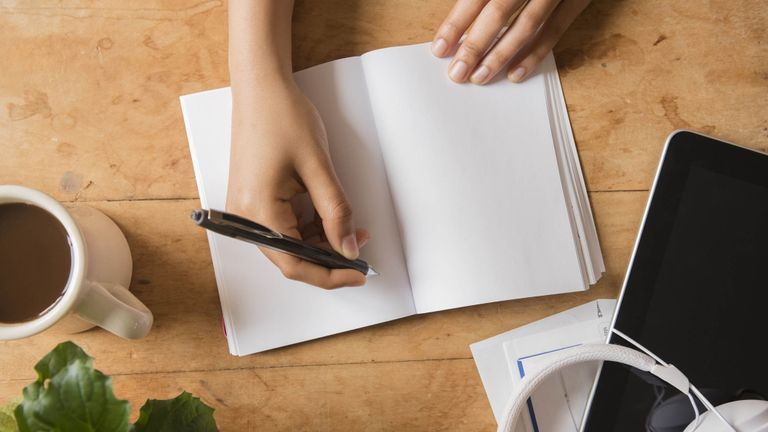 (Image credit: Getty Images)
By Amy Hunt
Sometimes, life and everything it throws at us can be difficult to put into words. 
But often, hearing the words, quotes and thoughts of others can help us to express our own feelings - and the perspective of others can often motivate us, cheer us up, or inspire us to look at something in a different way.
The best life quotes are the ones that do all of these things for us - that help us to frame and understand the world in a new and different, or more positive, way. 
So, we've rounded up the best quotes about life for you to reflect on whenever you might need them...
Life quotes - the best quotes to inspire, motivate and entertain
1. 'Life is what happens when you're busy making other plans' - John Lennon
2. 'You only live once, but if you do it right, once is enough' - Mae West
3. 'In three words I can sum up everything I've learnt about life: it goes on' - Robert Frost
4. 'To live is the rarest thing in the world - most people exist, that is all' Oscar Wilde
5. 'There are only two ways to live your life. One is as though nothing is a miracle. The other is as though everything is a miracle' - Albert Einstein
6. 'This life is what you make it. No matter what, you're going to mess up sometimes, it's a universal truth. But the good part is you get to decide how you're going to mess it up' - Marilyn Monroe
7. 'Finish each day and be done with it. You have done what you could. Some blunders and absurdities no doubt crept in; forget them as soon as you can. Tomorrow is a new day. You shall begin it serenely and with too high a spirit to be encumbered with your old nonsense' - Ralph Waldo Emerson
8. 'Life can only be understood backwards; but it must be lived forwards' - Søren Kierkegaard
9. 'Life is too important to be taken seriously' - Oscar Wilde
10. 'Life is like a box of chocolates. You never know what you're going to get' - Forrest Gump
11. 'In the end it is not the years in your life that count. It's the life in your years' - Abraham Lincoln
12. 'I tell you, in this world being a little crazy helps to keep you sane' - Zsa Zsa Gabor
13. 'Go confidently in the direction of your dreams. Live the life you've always imagined' - Henry David Thoreau
14. 'Your time is limited, so don't waste it living someone else's life. Don't be trapped by dogma, which is living with the results of other people's thinking. Don't let the noise of others' opinions drown out your own inner voice. And most important, have the courage to follow your heart and intuition.' - Steve Jobs
15. 'Life isn't about finding yourself. Life is about creating yourself' - George Bernard Shaw
16. 'I alone cannot change the world, but I can cast a stone across the water to create many ripples' - Mother Teresa
17. 'You have just one life to live. It is yours. Own it, claim it, live it, do the best you can with it' - Hillary Clinton
18. 'I've failed over and over and over again in my life. And that is why I succeed' Michael Jordan
19. 'The most important thing is to enjoy your life - to be happy - it's all that matters' - Audrey Hepburn
20. 'It isn't what you have or who you are or where you are or what you are doing that makes you happy or unhappy. It is what you think about it.' - Dale Carnegie, author of How to Win Friends and Influence People
21. 'The big lesson in life, baby, is never be scared of anyone or anything' - Frank Sinatra