Best thriller books of 2020 - we just love these psychological page-turners!
Our pick of the best thriller books of 2020 - how many have you read?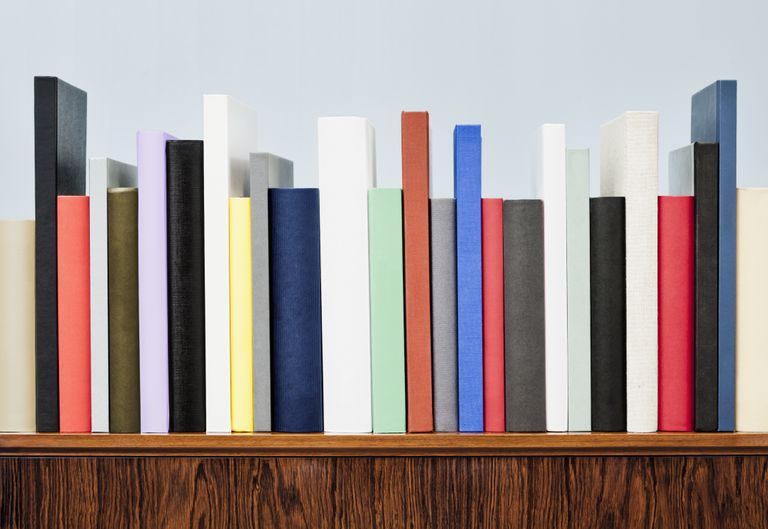 (Image credit: Getty Images)
Browse our pick of the best thriller books of 2020 below - how many have you read?
Thrillers have long reigned supreme over the bestseller charts as one of the most-read and most-talked about book genres. But just why are they so popular? And which standout thrillers should you have on your list to read this year?
Due to their high drama storylines, range of complex characters and shifting perspectives, the very bestselling thriller books make for some of the best book-to-screen adaptations and count as some of the most popular TV shows and movies of recent times. Over the last few years several of these adaptions have achieved huge international success, with Big Little Lies, The Girl on the Train and Gone Girl being some of the most well-known examples.
Their popularity has secured more fans for the thriller books genre in general. But with bigger and better stories being published all the time, it won't be long before another dark tale comes along to capture our imaginations (and dominate our book club book chats!).
Here we reveal our pick of the latest and best thriller books in this gripping genre. Whether you want a brilliant plot twist, something with psychological insight or a classic deception story, we've got some good book recommendations for you.
Best thriller books to read in 2020
We all love a twist in the tale and this is something thrillers have come to master. Building suspense, all the while preparing for the final devastating reveal, the best novels have not one, but several, major surprises in store. They cast characters in murky new lights and unearth secrets just when you think there's nothing more to learn.
For the ultimate rollercoaster reading experience this year, look no further than His & Her by Alice Feeney and Emily Elgar's debut novel, Grace is Gone - both of which are listed below. With their flair for the dramatic, you can't help wondering where your loyalties lie when the truth is revealed…
Grace is gone, by Emily Elgar
SHOP NOW: Grace is Gone by Emily Elgar, Sphere, £7.37
From the bestselling author of If You Knew Her, this suspenseful thriller follows the story of a young girl called Grace who disappears the same night that her mother, Meg, is brutally murdered in a small town in Cornwall. A local journalist is on the trail of the story, despite the affect on his own life, and the truths he will discover are more shocking than anyone could have predicted.
His & Her, by Alice Feeney
SHOP NOW: His & Her by Alice Feeney, HQ, PB, £7.99
Fans of the ultimate twist will also be chilled to the bone by Kate Rhodes' latest instalment of the Ben Kitto series – which sees the Scilly Isles' Deputy Chief of Police racing against time as threats and murder taint all outsiders with suspicion. Until, that is, Kitto starts to wonder if the perpetrator could be closer to home than he thought…
Whilst Phoebe Morgan's new tale of murder and deceit, The Babysitter, delves into the complexities of one "perfect" family's inner workings, unveiling their lies to the reader in a sublimely dark way before the final big reveal.
Burnt Island, by Kate Rhodes
SHOP NOW: Burnt Island by Kate Rhodes, Simon & Schuster, £7.37
Part of the Di Ben Kitto series, this is one of our picks for the best thriller books of 2020 thanks to its pacey and gripping storyline that sees Deputy Chief of Police Ben race against the clock to find the perpetrator behind crimes committed on a tiny island and against a tight-knit community.
The Babysitter, by Phoebe Morgan
SHOP NOW: The Babysitter by Phoebe Morgan, HQ, PB, £7.99
And Louise Jensen's addictive thriller, The Family, delves into the complex relationship between a mother and daughter drawn in by a charming leader of a self-sufficient community. But as things take a sinister turn, will blood with thicker than water?
The Family, by Louise Jensen
SHOP NOW: The Family by Louise Jensen, HQ, PB, £7.99
And if you're looking for an even more chilling twist to subvert all your expectations why not have a read of M.W. Craven's The Curator? Christmas may be the time for loving and giving, but when a sadistic serial killer begins displaying body parts across Cumbria, things get a whole lot darker for The National Crime Agency's Washington Poe and Tilly Bradshaw.
Meanwhile Sabine Durrant's new release Finders, Keepers is an eerie tale of neighbours Verity and Ailsa. The question of who needs the other more soon becomes the focus as Ailsa befriends her lonely neighbour. And once Verity's in with them, there's no getting rid of her…
The Curator, by M. W. Craven
SHOP NOW: The Curator by M. W. Craven, Little, Brown, £6.55
Part of the Washington Poe series, this new instalment of the crime thriller books sees Poe and Tilly Bradshaw trying to get to the bottom of linked crimes all over Cumbria in the build up to Christmas. Nothing is making sense and things get even darker when a disgraced FBI agent gets in touch to warn them about a criminal who calls himself 'The Curator'…
Finders Keepers, by Sabine Durrant
SHOP NOW: Finders Keepers by Sabine Durrant (Hodder & Stoughton, £8.99)
And never let yourself think that the secrets of the past can remain buried forever, as Vicki Bradley reveals in Before I Say I Do when bride Julia's fiancé goes missing on their wedding day. But is it the skeletons in her closet that have caused events to spiral out of control?
Before I Say I Do by Vicki Bradley
SHOP NOW: Before I Say I Do by Vicki Bradley, Simon & Schuster, PB, £7.99
Still searching for more? Why not try the instantly suspenseful After the Fire by Jo Spain. The drama of the opening scenes can't fail to draw you in, as a young woman walks down a packed Dublin street, her body covered in burns. Chief Superintendent Tom Reynolds quickly discovers she is the survivor of a housefire started deliberately. Will the truth emerge from the ashes?
And Helen Callaghan's latest psychological thriller Night Falls, Still Missing is a masterclass in tension-building. When Fiona receives an invitation to come to Orkney from her best friend, Madison, she arrives and discovers Madison is missing. Fiona soon suspects not only that something horrific has happened, but that Madison had been about to reveal an earth-shattering secret…
After the Fire by Jo Spain
SHOP NOW: After the Fire by Jo Spain, Quercus, HB, £11.02
The latest Tom Reynolds mystery from the bestselling author of The Confession, this enthralling novel delves into a case that first appears to be straightforward case of arson, soon becomes something much more sinister. It's a race against the clock for Tom Reynolds, now Chief Superintendent, who must move quickly if he wants to save more lives.
Night Falls, Still Missing by Helen Callaghan
SHOP NOW: Night Falls, Still Missing by Helen Callaghan, Michael Joseph, HB, £14.99
Like all the best thriller books, this one is incredibly hard to put down. So much so that some people read it in almost one sitting! The story follows a woman called Fiona, who travels to an isolated island in Orkney to visit her friend, only to find her friend isn't there and her house is stripped bare…
Best thriller books that feel timely
With their dark themes and conflicts, thrillers also have the ability to explore current affairs and issues, interwoven into the more day-to-day drama. This makes them all the more timely, as well as encouraging debate that makes these thrillers even more of a talking point.
2020 has a great selection of issue-focused thrillers worth adding to your reading list. Helen Monks Takhar's much-talked about upcoming debut Precious You taps into the perceptions and conflict between generations X and Snowflake in the form of an intense work-place rivalry. Whilst Jane Casey's The Cutting Place covers corruption, freedom of speech and how having friends in high places can often be as dangerous as it is useful. Definitely two to put on your list!
Precious You, by Helen Monks Takhar
SHOP NOW: Precious You by Helen Monks Takhar, HQ, HB, £12.99
If you've been gripped by BBC drama Killing Eve, then this is a thriller novel for you. An impressive yet unsettling debut novel from Helen Monks Takhar, the story follows anti-heroine Lily and her colleague Katherine. Two women hiding dark secrets who may just be the undoing of each other.
The Cutting Place, by Jane Casey
SHOP NOW: The Cutting Place by Jane Casey, Penguin, PB, £7.99
Why not also take a look at Lisa Gardner's When You See Me? This all-too believable read delves into the aftermath of a serial kidnapper's reign of terror in a small Deep South town, the trauma he caused and the way the town supposedly had no idea.
And they're not the only ones turning a blind eye, as in bestselling author Harlan Coben's latest release, The Boy From the Woods, the residents of a small town aren't too concerned when a local girl goes missing. But after security expert Wilde is asked to step in and a human finger arrives in the post, Wilde is soon led down a path of murder, betrayal and cover-ups.
When you see me, by Lisa Gardner
SHOP NOW: When You See Me by Lisa Gardner, Century, HB, £6.55
One of the best thriller books of 2020, from international bestselling author Lisa Gardner, this dark tale follows a task force committed to hunting down every last trace of a notorious serial kidnapper. Although the kidnapper is now dead, his legacy lingers and the town he once terrorised is still not safe.
The Boy from the Woods, by Harlan Coben
SHOP NOW: The Boy From the Woods by Harlan Coben, Century, £5
The subject of maternity leave and the feeling of being replaced is a similarly timely subject at the forefront of Heidi Perks' soon-to-be released Three Perfect Liars, after three woman become suspects in the burning down of their workplace.
Three Perfect Liars, by Heidi Perks
SHOP NOW: Three Perfect Liars by Heidi Perks, Century, £7.03
Sharon Bolton's The Split is another thriller that isn't afraid to delve into the dark depths of obsession and highlight the issues surrounding unhealthy relationships and stalking as Felicity Lloyd tries desperately to evade a man whose only thoughts are of finding her. This is a tense and character-driven read that builds to an explosive ending.
The Split, by Sharon Bolton
SHOP NOW: The Split by Sharon Bolton, Trapeze, £5
Focusing on the British prison system, Lottie Moggach's Brixton Hill follows Rob who is approaching the end of a 7-year sentence. All he has to do now is stay out of trouble – something he seems to be managing until one day his path crosses with that of a mysterious woman. Moggach paints a fascinating picture of prison life and delivers well-rounded characters to believe in.
Brixton Hill by Lottie Moggach
SHOP NOW: Brixton Hill by Lottie Moggach, Little, Brown, HB, £11.99
"Brixton Hill is a teasing study of desperate lives delivered in a series of charged encounters on the streets of south London. Nail-biting in its execution, award-winning author Lottie Moggach ratchets up the tension, taking us behind the prison walls and into a world in which no one is quite who they seem."
Best thriller books with psychological insight
Many of us are drawn to thrillers for the way they delve into the perspectives of twisted and damaged characters. Our need to understand motivation and find some shred of humanity in the most evil of criminals is something that is encouraged by this trend.
Released earlier this year, The Wreckage explores the psychology of teacher Ben and widow Alice following the traumatic death of her husband as feelings of guilt and obsession rise to the surface. Rachel Abbott's The Murder Game also showcases the psychology behind the disturbing decisions taken by a group of old friends, when the ends come to justify the means in their quest for the truth.
The Murder Game, by Rachel Abbott
SHOP NOW: The Murder Game by Rachel Abbott, Wildfire, £6.55
"A compulsive psychological thriller in a stunning setting that will have you gripped until the last page. Perfect for fans of The Hunting Party and The Holiday."
The Wreckage, by Robin Morgan-Bentley
SHOP NOW: The Wreckage by Robin Morgan-Bentley, Trapeze HB, £14.99
And if you're dying for more psychological thrillers to sink your teeth into, look no further than C L Taylor's Strangers. The characters in this tale of revenge and obsession are drawn together by terrifying circumstances. Initially all strangers, the bloody events of a single evening change everything.
Taking the themes of obsession and revenge one step further is the single-minded villain of Teresa Driscoll's I Will Make You Pay as protagonist Alice is haunted by her past and her life soon becomes a living nightmare.
Strangers, by C L Taylor
SHOP NOW: Strangers by C L Taylor, Avon, £6.55
Three strangers, two secrets, one terrifying evening.

"The million-copy bestseller returns with a gripping new novel that will keep you guessing until the end."
I Will Make You Pay, by Teresa Driscoll
SHOP NOW: I Will Make You Pay by Teresa Driscoll, Thomas & Mercer, PB, £8.99
Whilst in Lucy Atkins' Magpie Lane, she dramatically delves into what it means to be family and how unbreakable and terrible this bond can be after the daughter of an Oxford Master goes missing.
Magpie Lane, by Lucy Atkins
SHOP NOW: Magpie Lane by Lucy Atkins, Quercus, Hb, £16.99
And why not indulge your love of all things psychological still further with Alex North's follow-up to his bestselling first novel, The Whisper Man. In the wonderfully suspenseful The Shadow Friend, he explores the trauma caused in childhood when Paul Adams' school friend brutally killed their classmate and disappeared.
Returning to the village now, the time might have finally come to learn the truth about what really happened all those years ago.
The Shadow Friend, by Alex North
SHOP NOW: The Shadow Friend by Alex North, Michael Joseph, HB, £12.99
Two more fabulous and chilling thrillers that are imminent releases and are well worth looking out for have to be Lisa Jewell's Invisible Girl and Claire Douglas' Just Like The Other Girls. Jewell brings to life the pain of Saffyre Maddox who has never been able to move past a childhood trauma. When she goes missing from opposite the house of loner Owen Pick, he's soon on the receiving end of harmful accusations…
Whilst in Claire Douglas' latest, young Una Richardson jumps at the chance of a fresh start when Elspeth McKenzie employs her as her live-in carer and companion. But things take a sinister turn when it emerges that Una's predecessors vacated their position in very quick succession. This is a haunting tale of obsession and rejection that shows how far some people will go to belong.
Invisible Girl by Lisa Jewell
SHOP NOW: Invisible Girl by Lisa Jewell, Century, HB, £10.49
"An engrossing, twisty story of how we look in the wrong places for bad people while the real predators walk among us in plain sight."
Just Like the Other Girls by Claire Douglas
SHOP NOW: Just Like the Other Girls by Claire Douglas, Penguin, PB, £6.55
And from bestselling author of Our House, Louise Passenger, comes another addictive thriller - The Other Passenger where charismatic Kit is murdered the night after having an argument with his friend and fellow commuter. Deliciously disturbing, this is one story that will keep you guessing which character you should trust right until the end.
The Other Passenger by Louise Candlish
SHOP NOW: The Other Passenger by Louise Candlish, Simon & Schuster, £7.69
"It all happens so quickly. One day you're living the dream, commuting to work by riverbus with your charismatic neighbour Kit in the seat beside you. The next, Kit hasn't turned up for the boat and his wife Melia has reported him missing.

"When you get off at your stop, the police are waiting. Another passenger saw you and Kit arguing on the boat home the night before and the police say that you had a reason to want him dead. You protest. You and Kit are friends - ask Melia, she'll vouch for you. And who exactly is this other passenger pointing the finger? What do they know about your lives?"
Thriller books that switch perspective and make you doubt
The ability to navigate often several distinct perspectives, adding extra insight into the characters' motivations, suspicions and mistakes is another critical factor in the rise of the thriller genre. Nothing engages a reader more than the reveal of an unreliable narrator, or a suggestion that someone has been on completely the wrong track…
If you want to read a thriller that takes in all angles, then two titles not to miss are The Other People by C J Tudor and She by H. C Warner – both wonderfully gripping and doubt-inducing. When a different character perspective comes to the forefront, every clue must be questioned and every conclusion re-examined.
She, by HC Warner
SHOP NOW: She by H C Warner, £6.55
"Secrets, lies, vengeance and betrayal are at the heart of this utterly twisted story about a family that is destroyed when SHE becomes part of it…"
The Other People, by C J Tudor
SHOP NOW: The Other People by C J Tudor, Michael Joseph, £6.55
Switching perspectives effortlessly, Lucy Foley's The Guest List also takes this idea and runs with it, bringing her cast of characters together in an Agatha-Christie style way at a country house. Their invitations are exclusive, but will they all survive?
And in Nikki Smith's clever debut, All in her Head, this technique is also used to great effect as main character Alison's long suppressed memories begin to emerge, casting doubt upon everything she was once so certain of.
The guest list, by Lucy Foley
SHOP NOW: The Guest List by Lucy Foley, HarperCollins, £5
"The wedding cake has barely been cut when one of the guests is found dead. And as a storm unleashes its fury on the island, everyone is trapped. All have a secret. All have a motive. One guest won't leave this wedding alive..."
All in her head, by Nikki Smith
SHOP NOW: All in Her Head by Nikki Smith, Orion, HB, £14.99
Whilst in Dorothy Koomson's highly-anticipated sequel to The Ice Cream Girls, prepare yourself to see the dramatic events unfold from all sides and perspectives, as Serena and Poppy once more take centre stage, this time with their families. Revenge may be a dish best served cold, but the anger that propels one person towards vengeance is red hot.
All My Lies Are True, by Dorothy Koomson
SHOP NOW: All My Lies Are True by Dorothy Koomson, Headline, £7.37
"From the bestselling author of The Ice Cream Girls comes a gripping emotional thriller of love and obsession and the nature of coercive control."
Best thriller books to remind us perfection is deception
Perhaps the most prominent and popular theme in domestic thrillers is the idea that perfection is impossible. They take the idea of the ideal family and twisting it never ceases to engage and entertain in written form and in adaptations alike. As we anticipate the cracks beneath the perfect façade.
The more perfect the starting point, the further the fall – something captured brilliantly in Jane Corry's I Made a Mistake. Look out for this dark tale of temptation as "perfect" wife and mother Poppy's life is upturned by former flame Matthew. Sarah Alderson's In Her Eyes takes the idea to an even darker place when a mother is forced to question everything in her life after a home invasion leaves her young daughter in a coma.
I Made A Mistake, by Jane Corry
SHOP NOW: I Made a Mistake by Jane Corry, Penguin, £6.55
"In Poppy Page's mind, there are two types of women in this world: those who are faithful to their husbands, and those who are not. Until now, Poppy has never questioned which she was.
"But when handsome, charming Matthew Gordon walks back into her life after almost two decades, that changes. Poppy makes a single mistake - and that mistake will be far more dangerous than she could imagine."
In Her Eyes, by Sarah Alderson
SHOP NOW: In her Eyes by Sarah Alderson, Mulholland Books, £6.64
As one of the biggest themes within the crime fiction and thriller genre it's no surprise that there are so many tense crime thrillers out there joyfully dismantling the idea of the perfect family. And Mary Kubica's The Other Mrs is no exception as one woman discovers her husband has been keeping a dangerous secret that could threaten their very survival.
And Roz Watkins' upcoming release, Cut to the Bone, is similarly disturbing as a Peak District town's supposed perfection is shattered when a young woman goes missing and blood and hair are found at the local abattoir…
The Other Mrs, by Mary Kubica
SHOP NOW: The Other Mrs by Mary Kubica, HQ, £6.55
"When Sadie and Will's neighbour is violently murdered, Camille is the only person to witness the crime. But who is really behind the woman's death? And how is it linked to Camille's plan to make Will hers… at any cost?"
Cut to the Bone, by Roz Watkins
SHOP NOW: Cut to the Bone by Roz Watkins, HQ, HB, £12.99
Meanwhile queen of thrillers, Adele Parks, returns with a bang with Just My Luck as one unsuspecting family win £18 million on the lottery, only for the money to begin to drive them apart…
And the dismantling of the perfect family illusion occurs just as powerfully in Sandie Jones' The Half Sister where the arrival of a long-lost daughter pushes Kate's family to the limit -with devastating consequences.
Just My Luck, by Adele Parks
SHOP NOW: Just My Luck by Adele Parks, HQ, £7.37
"Sunday Times Number One bestseller Adele Parks returns with a riveting look at the dark side of wealth in this gripping take on friendship, money and betrayal, and good luck gone bad…"
The Half Sister, by Sandie Jones
SHOP NOW: The Half Sister by Sandie Jones, Pan Macmillan, PB, £7.99
And it's perhaps no surprise to anyone, let alone protective father Ed, when the new, perfect boyfriend of Ed's daughter Abbie in T M Logan's The Catch turns out to not quite be what he claims. This is a psychological thriller sure to give you chills.
Whilst in Karen Hamilton's The Last Wife, though Marie has spent years longing for her late friend Nina's seemingly charmed life, things start looking much less rosy when she finally obtains her dream.
The Catch, by T M Logan
SHOP NOW: The Catch by T M Logan, Zaffre, £2
"All of Ed's instincts tell him his daughter is in terrible danger - but no-one else can see it. With the wedding date approaching fast, Ed sets out to uncover Ryan's secrets, before it's too late . . ."
The Last Wife, by Karen Hamilton
SHOP NOW: The Last Wife by Karen Hamilton, Wildfire, HB, £12.99
And in A.J. Park's The First Lie, a seemingly ideal marriage is pushed to the limit when Paul Reeves returns home from work to find his wife, Alice, covered in blood and shaking. There's only one thing for it – they must cover up a murder. In this gripping debut, we see how one lie leads to another, leaving the couple to wonder who they can really trust.
The First Lie by A.J. Park
SHOP NOW: The First Lie by A.J. Park, Orion, £8.35
Acclaimed thriller writer Shari Lapena knows how to wrack up the tension in The End of Her, which takes apart the idea of the perfect family unit. Recently married, with adorable baby twins, things seem perfect for Stephanie and Patrick until an allegation is made about his first wife: that he murdered her. Is Patrick telling the truth when he claims he's innocent, or should Stephanie escape while she still can?
The End of Her by Shari Lapena
SHOP NOW: The End of Her by Shari Lapena, Bantam Press, £7.91
Happy reading!