11 of the best romance books, as recommended by w&h's Books Editor
The best romance books will transport you in to a world of love, lust and happily ever afters...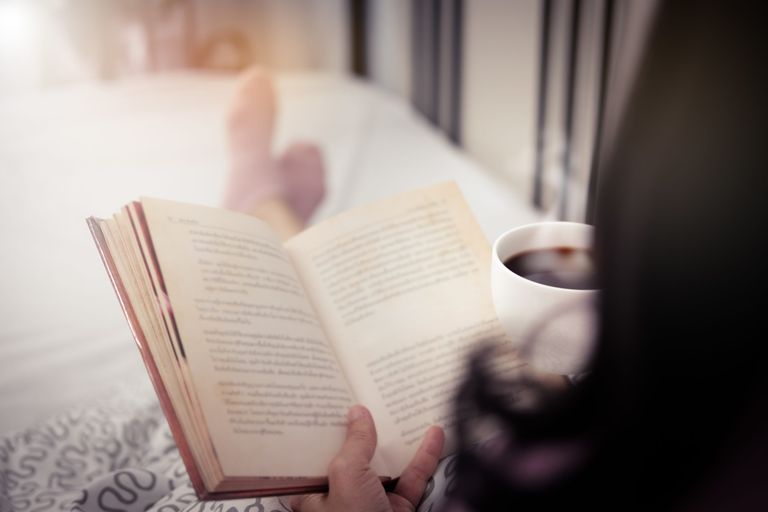 We all grew up on love stories. Even now, if you ask the person sitting next to you to name the first famous novel that comes to their mind, a huge majority of them are likely to choose one of the best romance books.
Tales about all-conquering emotion get under our skin because they make us feel something. They leave a mark that stays with us long after we have closed the final page, and the characters remain in our heads, their actions becoming the fixed points on which we measure our own romantic triumphs and failures.
The best love stories never grow old – just ask Shakespeare, Emily Brontë and Jane Austen – and nor do they feel any less relevant now than they would have centuries ago.
Human beings may have evolved from playing piano in the drawing room to swiping right on a dating app, but we are all still driven by the same urge: to love and be loved. A triumphant romance story doesn't just have to be about two strangers meeting and falling in love, it can also be about family, about self, or even about a pet – as long as the emotion is there, the reader's feelings will follow.
This list mixes the great and the good with the new and the noteworthy, and examines love in all its irresistible guises, from boy meets girl to woman meets dog. A few travel in time while others put pen to paper, and while some soulmates slip past one another, others must find a way to carry on alone when tragedy falls.
So whether you prefer to read your novels on one of the best eReaders on the market, or you favour a good old print book - here is our selection of the best romance books to read when you're in the mood for a happily ever after...
Our pick of the best romance books
1. Bridget Jones's Diary by Helen Fielding
Such was the joy of reading about eternal singleton Bridget's pursuit of love, that pretty much the whole world now knows who she is. Bridget is in her early 30s, living in London and working under the rather-too-watchful eye of bounder Daniel Cleaver. Will she fall for him, or grumpy-but-gorgeous lawyer Mark Darcy? Either way, it's a hoot finding out.
2. Pride and Prejudice by Jane Austen
No self-respecting round-up of the best love stories would be complete without a classic. Austen's 1813 masterpiece, about a young woman named Elizabeth Bennet who shuns the advances of the severe Mr Darcy, only to later fall in love with him, has captured the hearts of millions. If the prose feels daunting, try the fabulous audiobook read by Rosamund Pike.
---
3. Rivals by Jilly Cooper
All the romances written by the incredible Jilly Cooper are brilliant – but it's the one between her iconic show-jumping bed-hopper Rupert Campbell-Black and soft-hearted cook Taggie that feels the most satisfying. Rivals is set in the world of TV production, and as well as its central love story, all manner of sex, scandal and hilarity reigns supreme. A true gem.
---
4. PS, I Love You by Cecelia Ahern
If the idea of your husband writing you letters to inspire you after he dies doesn't make your heart want to crack in two, then what are you even doing here? It is exactly what Gerry does for Holly, and each of his ten letters do there bit to pull her out from behind the curtain of grief. Heartbreaking perfection.
5. Miss You by Kate Eberlen (Mantle)
Following the path set down by David Nicholl's One Day, this exquisite novel tells the story of two people who are meant to be, yet never seem to meet. The plot follows Tess and Gus through separate lives that are aching for that one missing piece, reminding us that sometimes the right choice is often the hardest one of all.
6. Atonement by Ian McEwan (Vintage)
One lie is all it takes for Robbie and Cecilia's budding romance to be ripped away from them. The latter's sister Briony is the architect of this tragedy, and it's her who tells the story of what happened next, when Robbie heads off to war leaving Cecilia behind. As masterful as it is gut-wrenching, this is a sublime love story.
7. The Light Between Us by Katie Khan
It's not simply the will-they-won't-they nature of this novel that so enthrals, but also its backdrop of time travel. Because while many characters may claim to be willing to move heaven and earth for their lovers, these protagonists actually find a way to do it. Be warned: you may never look at a sunset in the same way ever again.
8. Isabelle in the Afternoon by Douglas Kennedy (Arrow)
In Kennedy's literary tale that spans many years, young American student Sam doesn't know what he's let himself in for when he embarks on an affair with sophisticated – and married – Parisienne Isabelle. She calls all the shots and he is powerless to resist her charms. Until, that is, they reach a point when the balance of power is no longer as established as it used to be. This is a heartfelt tale of a lifelong passion that cannot fail to move you.
9. What Happens Now by Sophia Money-Coutts (HQ)
This is one romantic tale that gets the balance of true-to-life humour and emotion just right. It's easy to race through in a matter of days as recently dumped Lil goes out on a date that changes the course of her life forever. When the two little purple lines show up on a pregnancy test not long after, she can't quite believe her eyes, but her journey of unexpected pregnancy, misunderstandings, supportive friends and love in unlikely places makes for a truly joyful read.
10. If I Never Met You by Mhairi McFarlane
Lawyer, Laurie is heartbroken when her partner of eighteen years dumps her. Worse still, she has to work with him. So, when she finds herself stuck in a lift with handsome colleague Jamie, who suggests they pretend to be dating as revenge, she finds herself going along with it. Only things don't always go to plan – and it's not long before the two start to wonder if this really is all for show. It's funny, poignant and a delicious page-turner.
11. A Wedding at the Beach Hut by Veronica Henry
Sure to delight and entertain quite as much as each of her novels that have gone before, Veronica Henry's soon-to-be-released tale of escapism and romance is a great choice to get stuck into. Delving into the complexities of romantic and familial love, Robyn and Jack are planning their perfect wedding but she just can't get the question of why she was given up for adoption and her birth mother's identity out of her mind. Will the past overshadow the future?