21 of the best romance books to read whether you're after love or lust
The best romance books will transport you in to a world of love, lust and happily ever afters...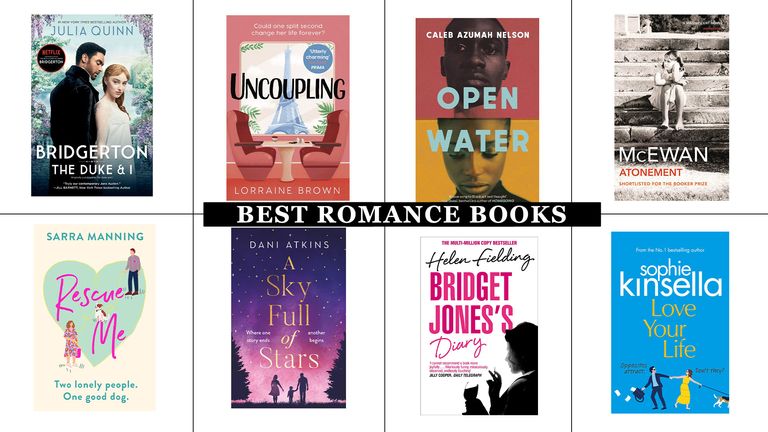 (Image credit: Future)
We all grew up on love stories. Even now, if you ask the person sitting next to you to name the first famous novel that comes to their mind, a huge majority of them are likely to choose one of the best romance books.
The best love stories never grow old—just ask Shakespeare, Emily Brontë, and Jane Austen – and nor do they feel any less relevant now than they would have centuries ago. Tales about all-conquering emotions get under our skin because they make us feel something. The best romance books - much like the best thriller books - leave a mark that stays with us long after we have closed the final page.
A triumphant romance story doesn't just have to be about two strangers meeting and falling in love, it can also be about family, about self, or even about a pet – as long as the emotion is there, the reader's feelings will follow. And because of that, the best romance books often make for brilliant book club books too, as they give us so much to discuss human emotion.
This list mixes the great and the good with the new and noteworthy and examines love in all its irresistible guises. So whether you prefer to read your novels on one of the best eReaders or best Kindles on the market, or you favor a good old print book - here is our selection of the best romance books to read when you're in the mood for a happily ever after...
Our pick of the best romance books to read in 2021
The best books of 2021 may be a variety of genres, but we've picked out the best romance books to read in 2021 that will leave you full of love this year. With everything from the novel behind the hit Netflix show, Bridgerton - to some older classics that everyone should read, such as Pride and Prejudice - there is something for everyone.
Period romance books
---
---
---
Modern romance books
---
---
---
---
• Uncoupling by Lorraine Brown at eBay for US$24
---
---
---
---
---
---
---
---
---
---
---
---
---
Erotic romance books
---
Isabelle Broom is a bestselling author and lifestyle/books journalist. After 12 years at heat magazine, she set off on her freelancer writing career, and has now penned over nine hit novels. She is a regular contributor to woman&home, sharing her expert insight on the latest book releases—from fiction to fantasy—and when she's not pouring over novels (either writing or reading them), you can find her out walking her two adorable dogs in the Suffolk countryside.