Our pick of the best books to gift reading lovers this Christmas
In our round-up of the best books to gift your family and friends this festive season, there's something for everyone— from romance to mystery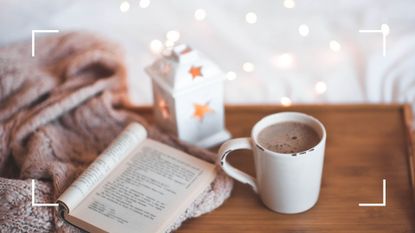 (Image credit: Getty Images)
woman&home newsletter
Sign up to our free daily email for the latest royal and entertainment news, interesting opinion, expert advice on styling and beauty trends, and no-nonsense guides to the health and wellness questions you want answered.
Thank you for signing up to . You will receive a verification email shortly.
There was a problem. Please refresh the page and try again.
Looking for the best books to gift your loved ones with this Christmas? Then look no further than our gift guide, revealing the most fabulous holiday reads whatever genre they prefer. After all, giving a book is a time-honored expression of friendship—and the perfect opportunity to share something you love with someone you love.
Our expert books editor has curated a guide to the best books to gift your nearest and dearest this festive season—whatever their age or interests. Whether you're looking for the best Christmas gifts ideas for men, the best Christmas gifts for mom or the best Christmas gifts for friends, our selection has something for everyone; featuring memoirs, useful gardening titles, mouthwatering recipe books, and fun festive reads.
So whether your family and friends prefer to read on one of the best eReaders (grab them the digital version!) or in print, look no further than our selection of the best books to gift someone this year.
The best books to gift loved one this Christmas
Memoir books gifts
Other people's lives are always riveting reading—and whether you're looking for feminist books or the best autobiographies around at the moment, we think memoirs make for some of the best books to gift someone all year round.
1. It's All In Black and White: WHAM! Life and Friendship by Pepsi & Shirlie
Catapulted into the epicenter of 80s' stardom with Wham!, Pepsi and Shirlie were among the top pop faces of the Eighties and the envy of so many. Their reminiscences will take you straight back to the days of Club Tropicana, big hair and dangly earrings.
They met outside a North London tube station in their early 20s and instantly hit it off, becoming firm friends, most notably touring the world as backing singers and dancers for George Michael and Andrew Ridgely.
Thirty-five years on, their book reflects on their working-class childhoods, incredible careers, and what they've been doing since the Wham! days. Above all, it shines a light on love, loss and enduring friendship.
---
2. What Is Your Problem? by Jack Dee
Forget warm hugs as a solution to life's difficulties—Jack Dee is more in favor of a good slap to knock some sense into moaners and whingers. He is an expert, after all, having completed a four-hour online psychotherapy course…
One of the UK's driest—and funniest—comedians and performers, Jack Dee has clearly relished his lockdown project, becoming an agony uncle for a whole range of problems from nosy neighbors to stroppy teens.
---
3. My Unapologetic Diaries by Joan Collins
Writing a diary has been a lifelong habit for Dame Joan Collins, and My Unapologetic Diaries is a glimpse into her glittering world between 1989-2006.
Since her Hollywood starlet days, she's rubbed shoulders with any big name worth knowing and her spilling of the beans, with 'NO apologies' (in her words), is riveting and a great read for both fans of hers and those who haven't previously delved into Joan's life.
---
4. Spider Woman: A Life by Lady Hale
A feminist who has paved the way for others, Lady Hale reached the very top of her profession when she became president of the Supreme Court in 2017. Her landmark rulings in areas such as domestic abuse and divorce have helped women to have equality in the eyes of the law.
She hit the headlines in 2019 by ruling that the Government's prorogation of Parliament was unlawful. This—and the story of how she rose from being 'a little girl from a little school in a little village in North Yorkshire' to become the country's most senior judge—makes for fascinating reading. An inspirational read, full of her characteristic warmth and wisdom.
---
5. Forever Young by Hayley Mills
Mention films like The Parent Trap and Whistle Down the Wind to women of a certain age and the name Hayley Mills will crop up. The child star was hugely popular in the 1960s, and won an Oscar at the age of just 14.
But what was it really like to be so successful, so young? In this gripping memoir, packed with photos, Mills talks honestly about the highs and lows of her teenage career.
---
Recipe books gifts
Recipe books make for some of the best books to gift someone, given that we are a nation of food lovers as well as book lovers. And the wonderful thing is that giving the best cookbooks as gifts means you're sure to be invited for a delicious thank you meal!
1. Taste by Stanley Tucci
A divine celebration of food, Italy and life, this joyous memoir/cookbook from the popular actor is a real treat. Through stories of Tucci's life, conversations with loved ones, and his relationship with food, you'll learn more about this charming man.
And as for the recipes—as anyone who has visited Italy will know, the simplicity and scrumptiousness of a Pasta con Aglio e Olio is a thing of beauty. There's a recipe for that and other classics as well as the more flamboyant Ragu Tucci!
With his trademark wry humor and warmth, this will keep you entertained through long winter nights dreaming of Italy, and is one of the best Christmas food gifts on our list.
---
2. Finch Bakery: Sweet Homemade Treats and Showstopper Celebration Cakes by Lauren and Rachel Finch
There are no healthy alternatives in this book–the fantastical show-stopping cakes and cookies are pure indulgence. The sister duo–who started a bakery from their parents' kitchen–now have people queuing down the street outside their store.
Packed with confectionary wonders, such as Red Velvet Cookie Sandwiches, Creme Egg Cake and their famous layered Cupcake Jars, this is the perfect gift for classic cake and cookie lovers.
---
3. For The Love of The Land by Jenny Jefferies
Be inspired by the wonderful farming families for whom working the land and raising livestock is a true labor of love.
This features wonderful stories from farmers who work with nature, produce sustainable and seasonal food, and want to supply locally—all are passionate about what they do.
And with recipes including Blackbrook beef bolognese, winter vegetable gratin and lavender shortbread, it's a celebration of British farming and its wonderful produce.
---
4. One Pot, Pan, Planet by Anna Jones
Any food lover will thank you for this, but if you're buying for someone who wants to eat thoughtfully and imaginatively, this is a must.
Stylishly presented, it's packed with delicious vegetarian and vegan recipes that are easy to make—including sweet potato, ginger and coconut stew, broad bean & green herb shakshuka and pistachio and tahini fridge tiffin.
Anna Jones addresses important food issues sensibly and without preaching, from how much protein we need and where to find it, to waste and sustainability. It's great for those with kids too.
---
Gardening books gifts
We've all been super grateful for our gardens of late and these gardening books gifts are perfect for your green-fingered friends—making them one of the best books to gift someone.
1. RHS Gardening School
If you've decided it's time to stop tinkering around the edges of gardening, this manual is perfect.
It explains all you need to know, from considering how to get the best out of your space (and time), to tools and understanding how plants grow. It covers what to put where, fruit and veg, propagating, plus there are pointers on design. Usefully, it has a troubleshooting section too (we've all been there!).
Clear and to the point, you'll be dropping gardening terms into conversations before you know it!
---
2. In Kiltumper: A Year In An Irish Garden by Niall Williams & Christine Breen
Whether you like gardening or enjoy reflections on a life lived simply in harmony with nature, this book is a sheer joy.
Writers Niall and Christine gave up their lives in New York 35 years ago and settled in Kiltumper to garden, raise children and write. They were looking to create an oasis amid the insanity of the world.
They celebrate the challenges and joys in delightful detail, from feeding Harp beer to brassicas, to running writing workshops and sharing the good life with friends and family.
---
3. Big Veg by Gerald Stratford
This charming gardening book by 'Vegetable king' and inadvertent Twitter sensation, Gerald Stratford, is an absolute must for the green-fingered!
Whether you are a beginner or more experienced, Stratford's straightforward, enthusiastic advice and photos will help you grow veggies to be proud of—even from a recycled milk carton! With buckets of charm, experience and wisdom, this loveable, persevering 72-year-old offers a lesson in life as well as gardening. A joy and inspiration.
Children's books gifts
Books are one of the best Christmas gifts for kids, whether they are under one or much older—the joy of reading begins early on. And amid the chaos of Christmas, curling up with a book might be just the ticket for little ones and their families!
1. Monster Christmas by Giles Andrae, illustrated by Nikki Dyson
Delivering presents is hard work, so it's no wonder Father Christmas fancies a break. But what if his replacement is a monster? And what if that monster scares the children? Luckily one little person has the solution.
A funny seasonal story with a strong message about kindness and acceptance that grown-ups will enjoy just as much as children.
---
2. Grace and The Christmas Angel by Lucinda Riley and Harry Whittaker, illustrated by Jane Ray
Lucinda Riley—who has now sadly passed away—would often tell her children there was a guardian angel watching over them, and so it was that she and her son created this enchanting story about a little girl whose Dad is stranded at sea for Christmas. But, fortunately, someone is watching over her…
Beautifully illustrated, this first in a new series of children's books is hopeful, and the perfect Christmas gift in so many ways.
---
3. The Christmas Carrolls by Mel Taylor-Bessent
Like Wizzard, the Carroll family wish it could be Christmas every day. However, not everyone shares their sentiment, as Holly finds out on her first day at her new school.
In this funny and loveable story, we see the neighbors try to remove the Carrolls from the street, and Holly discovers a group of children who do not get to see Christmas at all. Will it break her spirit? A fun and festive tale…
---
4. Every Day Amazing by Mike Barfield
What kid doesn't want to know what fascinating events happened on their birthday? With fun and interesting facts for every day of the year, kids will love rifling through this amazing compendium to search for their own birthday and that of their loved ones.
Did you know that on 16 June 1963, 26-year old Soviet cosmonaut Valentiana Tershkova became the first woman in space and, on 16 Feb 1923, Tutankhamun's gold burial coffin was opened? Just some of the fun facts in this book, equalling hours of (educational) fun!
---
5. Great Britons by Imogen Russell Williams, illustrated by Sara Mulvanny
This celebration of 50 people who have made invaluable contributions to our nation includes people born in Britain and others who have made it their home.
You'll read about historical and contemporary heroes from Florence Nightingale to Winston Churchill, and Dame Kelly Holmes to Stormzy. Beautifully illustrated, it shows how Britain has been made greater by its history of immigration, integration and innovation. An inspirational and sometimes goosebump-inducing book, this would make a wonderful gift for both children and adults alike.
---
6. Dinosaurs and Other Prehistoric Life by Professor Anusuya Chinsamy-Turan
Written in storybook form, this beautiful book takes you on a journey through Earth's primeval past from its emergence 3.5 million years ago.
Combining a mix of fossil images and illustrations, this luxurious hardback encyclopaedia brings a wide range of species from the past to life in a simple, informative and engaging way.
Snippets like "Can you imagine a flying insect the size of a falcon? Giant bugs were common in the skies 300 million years ago" will fascinate junior paleontologists, and the adults are going to love it too!
---
7. Journey to the River Sea by Eva Ibbotson
Know any young adventurers? They'll love you for this Amazon adventure, set in the wilderness of Brazil.
Now 20 years old, this is a modern children's classic in which we meet Maia, tragically orphaned at 13 and sent away to start a new life with distant relatives on the Amazon, accompanied by a mysterious governess.
Cue Exotic plants, animals, lyrical descriptions of the beautiful surroundings, and an adventure kids will adore—all in this beautiful gift edition.
TV Books gifts
We love the indulgence of a great TV tie-in book, giving us a chance to further dive into the world of our favorite shows. For that reason TV books are one of the best best books to gift one of your loved ones this year.
1. Living The Chateau Dream by Dick and Angel Strawbridge
Fans of the TV show Escape to the Chateau will love this in-depth account of the Strawbridge family's amazing journey from a flat in Southend to a 45-bedroom castle in France.
Written with warmth, humour and wisdom—"we truly understand that you eat an elephant one bite at a time"—you understand how these remarkable and creative entrepreneurs tick. The pictures are fabulous and there are some pretty good recipes, too. Awesome and inspiring.
---
2. Best Wishes, Warmest Regards: The Story of Schitt's Creek by Daniel Levy and Eugene Levy
When we were going through one of the most challenging times in our lives there was a shining light in the form of this joyous sitcom. Featuring a wealthy family who had lost all their money, it made us laugh (out loud), cry and warmed our hearts to the very core.
And while we were all bereft when it ended we can now enjoy this lavishly produced celebration of the series. With extra profiles of the cast, major moments from the show, and never-before-seen features, this will be top of our list this Christmas. And it could be one of the best Christmas gifts for couples if they watch the show together...
---
3. The Wit and Wisdom of Bridgerton by Julia Quinn
Netflix's sumptuous drama captivated many of us at what seemed just the right moment for it to hit our screens, as we followed Daphne making her debut in Regency London.
But, of course, the phenomenal TV series was a book first—written by the brilliant Julia Quinn. And in this colorful collection, we discover the wit and wisdom of Lady Whistledown as we meet intriguing characters through quotes and other characters' opinions.
With an introduction, and wealth of new material from the writer herself, this is a treat indeed for any fan of the show.
---
4. Seasons at Highclere by The Countess of Carnarvon
Here's one for fans of TV's Downton Abbey. Highclere Castle in Hampshire is the 'real Downton Abbey' and this large-format book celebrates the historic house throughout the year.
With hundreds of color photos highlighting the seasonal changes, it has recipes for all occasions, from winter feasts to summer picnics, plus loads of handy gardening tips, and many fascinating nuggets of history. Great for dipping into for an instant escape.
Hobbies books gifts
Don't you love friends who love sports or crafts? It just helps so much when you're present-buying. These books gifts are bound to go down well–who knows, they may be the spur to someone taking up a New Year activity!
1. The Sock Knitting Bible by Lynne Rowe
Inspired by Tom Daley's poolside knitting antics? This is the ultimate guide for knitters of all abilities from beginners basics to advanced techniques.
Knit and crochet designer, author and editor, Lynne Rowe, sets out in simple and easily digestible steps everything you need to know about how to knit socks. Packed with inspiring photography, we know what we'll be doing on a gloomy January evening...
And if you're keen to expand your knitting and sewing adventure even further, why not take a look at our guide to the best sewing machines?
---
2. Beautiful Botanical Embroidery by Alice Makabe
Embroidery artist Alice aims to stitch every day as a way of capturing the special moments and joys of each season.
This book is not only a celebration of her wonderful designs, but is also extremely easy to follow if you want to try it yourself. With specific embroidery stitches and simple templates, along with instructions on how to make bags, pillows and pouches, it's a joyful celebration of the art form.
---
3. The Art of Wild Swimming Scotland by Anna Deacon and Vicky Allan
Given that wild swimming is one of the best hobbies for women, this is well worth gifting to a mum, friend, or daughter. And this super book and its sister title The Art of Wild Swimming England & Wales, are great for both aficionados and the uninitiated.
Featuring wild swim experts and fans, it's well laid out, with masses of inspiration for places to swim from lochs to waterfalls, rivers, and seas—and practical info that covers safety and biosecurity.
The Scotland edition has delightful 'dooktionary' extras so you're up on the lingo. The photos alone want you to be part of that merry band of beaming, ruddy swimmers.
---
4. Perfect Pitch by Tim Bouverie
Know a music lover who's also a book lover and keen to swot up on classical music? Well, here's the perfect book gift.
Historian Tim Bouverie has created the perfect classical music playlist, featuring 100 pieces that will appeal to everyone.
Accompanied by a mix of anecdotal, personal, and historical commentary, it's the perfect introduction to classical music, and an accompanying playlist is available on Spotify.
Stocking filler books gifts
From humor to more though-proking reads, here's a selection of this year's unmissable books for grown-ups who deserve an extra treat this Christmas!
1. Private Eye: The 60 Yearbook edited by Adam McQueen
Treat a loved one to 60 years of jokes and journalism with this fantastic yearbook from Private Eye, the satirical magazine that defies authority.
From The Beatles to Brexit, the moon landings and the vertiginous falls of cabinet ministers, see history through the news headlines and stories of the time, complete with legendary cartoons and satirical covers.
With writing from Peter Cook, Auberon Waugh and Ian Hislop, and illustrations from Michael Heath, Gerald Scarfe and Willie Rushton, this is an ideal gift for current affairs and history buffs.
---
2. Renegades by Barack Obama and Bruce Springsteen
A fascinating insight into the lives of two global superstars—America's 44th president, Barack Obama and rock legend Bruce Springsteen.
This oversized coffee table book is an expansion of their popular podcast, Renegades, in which they discuss everything from fatherhood to travel, music and the American Dream.
Featuring rare and exclusive photographs, Springsteen's handwritten lyrics and Obama's annotated notes, this is a wonderful and intimate account of two icons of our time and two very close friends who have a shared sensibility about life. Truly compelling and one of the best Christmas gifts for dads on our list.
---
3. Black British Lives Matter edited by Lenny Henry and Marcus Ryder
In a clarion call for equality, the essays in this collection were commissioned following the outcry over the death of George Floyd in 2020.
With 19 distinguished contributors including Doreen Lawrence and David Olusoga, this book stresses how important it is for black lives to be celebrated rather than undervalued—and even vilified.
Other insights include an examination of women's mental health by award-winning journalist Marverine Cole, drawing on her own experience and pushing back on the damaging stereotype of the 'strong black woman'. A thought-provoking and inspiring book.
---
4. A Year On Our Farm by Matt Baker
You may know TV presenter, Matt Baker, for presenting Countryfile and The One Show—but away from the bright lights of TV, he is in fact happiest on his family farm.
Welcoming us with open arms, Matt leads us through the seasons inviting us to see what life is like on a farm, and how the countryside has made him. Part-memoir, Baker also includes his own hand-drawn illustrations, which are a delight. A lovely gift book.
---
5. Celebrating The Seasons by Amanda Owen
A visual feast, with Yorkshire Shepherdess Amanda Owen's stunning photography capturing the changing seasons, from stark winter landscapes to the lush, buttercup-strewn meadows of summer.
Her nine children all star alongside the farm animals, and Amanda's accounts of each month's challenges are at once gripping and poetic.
Along with tempting seasonal recipes like Hearty Barley and Vegetable Soup, and Rhubarb and Custard Crumble Cake, this is for anyone who yearns for the beauty of
Yorkshire life and landscapes.
Christmas books gifts
Who can resist one of the best romance books, or a heartwarming tale with a happy ending? Go on, make yourself a hot chocolate and curl up down with one of these charmers.
---
1. Underneath the Christmas Tree by Heidi Swain
You can rely on Swain to deliver that festive magic and feel-good romance we so look forward to at the end of the year. Beautifully written, full of heartwarming and irresistibly Christmassy moments, this is blissful escapism with bells on.
Newly redundant teacher Liza Wynter returns to her childhood town—and former family business Wynter's Trees. It's a popular Christmas tree farm, now run by her late father's soon-to-retire business partner. Despite painful memories, Liza agrees to help transition the business to his son Ned.
Will her return herald new beginnings? With humour, intriguing twists and revelations, this seasonal romance is as warm and welcome as a mug of mulled wine!
---
2. Baby It's Cold Outside by Emily Bell
Norah Jones spent a blissful summer in Italy ten years ago where she met an Irish boy called Andrew. After spending a magical week with him in Verona they go their separate ways. But, if they were still single ten years later, they made a pact to meet on Christmas Eve on Grafton Street, in front of the famous Bewley's Coffee in Dublin.
Well, it's 2019, she's single and has no plans for Christmas. So, hoping for a Christmas miracle, she heads to Dublin. Will she get her Happily Ever After? It's a refreshing romance filled with holiday spirit and second chances. The descriptions of Dublin at Christmas time alone will leave you longing for your very own trip…
---
3. Under The Mistletoe by Sue Moorcroft
Recently divorced Laurel returns home to Middledip to help her sister who has agoraphobia and her niece who's playing truant. Along the way she also runs into her ex-boyfriend.
Middledip may be a beautiful chocolate-box snowy village sprinkled with 'icing sugar', but it's also home to past traumas and hurts. Full of compassion, wit and wisdom, skillful Moorcroft has you rooting for Laurel and her second-chance romance all the way.
This is a satisfying, uplifting read—the characters are far from perfect with challenges compounded by their own pride and foolishness. While this can be both funny and painful, it is also compelling to read. A delightful Christmas romance.
---
4. A Christmas To Remember by Anton Du Beke
The Strictly star is back with the third in the series starring Raymond de Guise, demonstration dancer at the magnificent Buckingham hotel in London.
This time it's 1938, and though the threat of another war looms heavy in the air, the hotel's Christmas season is busier than ever. Celebrations are in order, as the spirited chambermaid Nancy Nettleton is to be married to Raymond in the splendor of the Grand Ballroom.
But amid the hustle and bustle of the wedding preparations, there are secrets which threaten to change life at the hotel forever. Anton Du Beke's sparkling series is a heartwarming reminder to find joy and hope, even in the most difficult circumstances. One of the best Christmas gifts for mom!
---
WHY IS GIFTING BOOKS A GOOD IDEA?
There's something hugely satisfying about giving a book lover gifts you know they'll enjoy reading. Get the choice just right and your thoughtful gift will stay with your loved one long after the festive season.
"Just as there is a book inside everyone, there is a book for everyone," says Veronica Henry, author of summer hit A Day at The Beach Hut. "They can be an escape, an inspiration or an indulgence that taps right into the recipient's soul. What could be more personal?"
Don't forget that by buying books gifts, you will be supporting authors, publishers and booksellers too. Michèle from Timberbooks, a bookstore in West Kilbride, Scotland, pointed out the importance of supporting independent book sellers this festive season. She said, "Giving someone a book via Bookshop.org (opens in new tab) sends love and real tangible support to hundreds of independent booksellers throughout the UK."
Last but not least, books gifts are also easy-to-wrap (always handy in the hectic days before Christmas) and more affordable than many other presents—so it's a win-win.
Books Editor - Woman&Home
It's safe to say, woman&home's Books Editor, Zoe West has read a LOT of books.
As an avid young bookworm obsessed with the adventures of The Magic Faraway Tree and the misadventures of red-haired orphan, Anne Shirley, Zoe never lost her love of reading - and the fact she now gets to do it as her job is a constant source of wonderment for her.
When Zoe isn't reading she is interviewing authors, hosting live events where she gets all the gossip, and seeking out exciting new writers she can't wait to tell her readers about.