Best Christmas food gifts to treat your friends and family with this year
Arm your friends and family with great foodie gifts this Christmas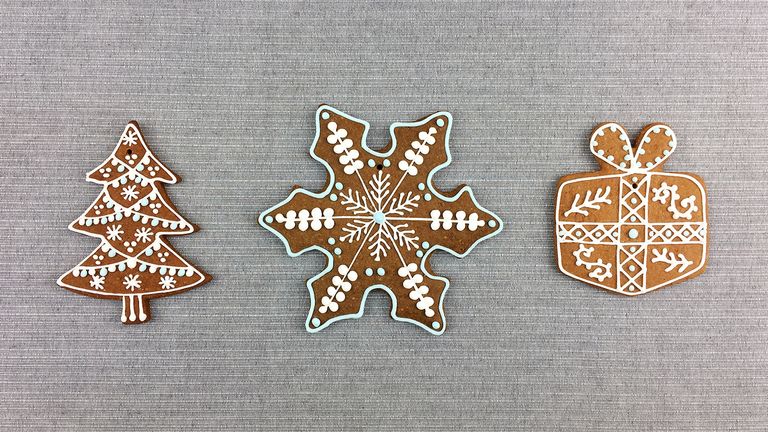 (Image credit: Getty)
Are you looking for a Christmas present for that fond foodie in your life? Or perhaps someone who loves a tipple or two? If so, you're in luck as we've selected some of our favourite food and drink gifts on the market this year.
We have the latest kitchen gadgets for budding bakers and kitchen appliances for those looking to cook a little leaner, as well as some delicious foods and glamorous tipples. 
From thoughtful stocking fillers to suit small budgets, to more luxury items for when you really want to splash out  – let them unwrap their ideal gift this year.
Best Christmas food gifts
Christmas is certainly a time to bring out the fizz, especially when it looks and tastes this good!
Made from Pinot Noir grapes grown throughout the Lombardy region, this sparkling rosé prosecco is beautifully presented in a rose gold bottle with two matching champagne flutes.
Essential Truffle Collection gift set
Truffle lovers rejoice! This stunning little gift box from Truffle Hunter comes with two 100ml bottles of truffle oil, one black and one white, a jar of flaked black truffle sea salt and a jar of white truffle honey.
Use to dress dishes before serving, drizzle on pasta, pizza and risotto, scatter over potatoes or trickle over cheese! Yum! 
Ninja Foodi MAX health grill and air fryer AG551UK
If you're a fan of an air fryer, then this has just kicked things up a gear. With six cooking functions, the Ninja Foodi MAX health grill and air fryer can air fry, bake, roast, dehydrate, grill and reheat. It can cook your steak to perfection, from rare to well done, just simply choose your desired finish and let the Smart Cook System do all the work!
No guesswork, just perfectly cooked meat and fish – exactly as you like it! The Digital cooking probe precisely monitors your food's temperature as it cooks and lets you know when it's ready to remove and rest.
The ultimate present for home-brew lovers! Launched by The Greater Good Fresh Brewing Co, the Pinter combines timeless craft brewing with revolutionary technology to enable anyone to make 10 pints of lager, IPA, pilsner or fruit cider from the comfort of their home.
Compared to off-the-shelf beer, the Pinter has 70% less packaging and reduces your carbon footprint by 50%.
Included in the launch pack: the Pinter (in the colour of your choice) and two Pinter Packs containing all you need to make Fresh Beer. Additional 'Pinter Packs' can be delivered through your letterbox, another world first for beer, and because there's no alcohol at the point of sale, nobody needs to be in to sign for it.
Whittard of Chelsea Three Wise Men tea caddy
Whittard of Chelsea has grouped together their favourite festive blends and put them into one sweet gift!
Spiced Chocolate Orange and Figgy Plum Pudding are tea-total infusions packed with fruit and spice, while aromatic Christmas Tea is their classic seasonal black brew. Pop the kettle on and enjoy!
Kenwood Titanium chef patissier XL
"All I want for Christmas is my… Titanium chef patissier XL", that's how it goes, right? This is certainly the smartest stand mixer out there. It weighs ingredients, it melts chocolate and it proves dough, as well as the standard whipping and whisking we'd expect.
The genius LED screen allows you to control the temperature, mixing time and speed, and features a preset menu to make your favourite recipes with ease. The huge 7ltr bowl allows for large batches of batter or dough to be made at once.
As a pastry chef, I can certainly vouch for this one, and I will be optimistically popping it on my Christmas list this year!
If this is out of your price range, then we would also like to recommend the Kitchenaid Artisan 9 Speed Hand Mixer. Whisk your meringues to stiff peaks in no time, and make the smoothest, stress-free cake batter in moments. A reliable brand that we know and love, and definitely worth every penny.
Borough Market: Edible Histories
One for the curious foodie! Award-winning food writer Mark Riddaway takes us on a culinary journey through the most fascinating, surprising and downright bizarre stories behind Britain's most-liked ingredients.
Many of the foods we now hold in esteem and consider firm favourites found themselves on our plates by the most convoluted of routes, and our growing taste for them had an impact on the world far beyond these shores.
James Flewellen Wine Maps
The ideal gift for the budding or seasoned wine enthusiast, these informative wine maps are bursting with carefully collated data and facts about each wine-producing region in France.
We may be wine buffs, we adore the idea of giving a map with a couple of bottles of wine as a gift, and sitting down to a tasting at home.
The Cheese Geek cheese box
Specifications
RRP: From £88.50 for 3 months
What better way to show someone you care than sending them a gift box full of cheese? How about sending them a subscription so they can enjoy it for up to 12 months?
With The Cheese Geek subscription boxes, you can choose from three-, six-, nine- and 12-month deals, but we totally understand if this is more of a "Merry Christmas to me" present.
Each month, the subscription will include four or five of the finest cheeses totalling approximately 600g, which is enough for four to eight people. Always perfectly balanced including some all-time greats alongside equally exciting, lesser known alternatives. Also included are tasting notes, pairing tips and a scorecard, so you can rate each cheese and keep track of your favourites.
Crosta & Mollica apricot panettone
Great for Christmas morning breakfast, Crosta & Mollica's apricot panettone is a light, sweet brioche filled with generous pieces of candied apricot.
Beautifully wrapped in Italy with bespoke Crosta & Mollica wrapping paper, ribbon and gift tag, it is the perfect gift for family and friends. Delicious on its own, with a cup of coffee or a glass of Prosecco. We like ours toasted and topped with our favourite fruit conserve.