Best books 2022: Novels our books editor predicts you won't be able to put down
Our books editor shares her best books of 2022 predictions, with novels from both established and debut authors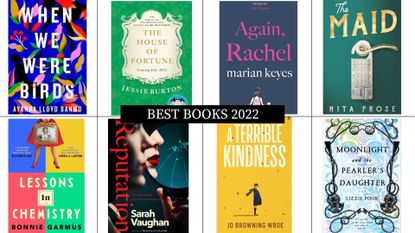 (Image credit: Publishing )
woman&home newsletter
Sign up to our free daily email for the latest royal and entertainment news, interesting opinion, expert advice on styling and beauty trends, and no-nonsense guides to the health and wellness questions you want answered.
Thank you for signing up to . You will receive a verification email shortly.
There was a problem. Please refresh the page and try again.
It may still be early in the year but we reckon our best books 2022 predictions feature the novels that will be the most talked-about this year.
From compelling whodunnits set for cinematic fame to moving stories based on real-life events, divisive debuts, and escapist historical fiction, Books Editor Zoe West has scoured the pages of the newest releases to present you with our forecast for the best books of 2022. With books from seasoned authors such as Marian Keyes and Veronica Henry, to promising debut writers such as Ayanna Lloyd Banwo and Nita Prose, these are the novels that will make compulsive reads and prove to be the best book club books to get people talking this year.
So whether you prefer reading on a paperback or on a digital device (our guides to the best eReaders and best Kindles might come in handy here), this list should see you through the first months of 2022 in good company...
Best books 2022, as chosen by our book editor
1. The Maid by Nita Prose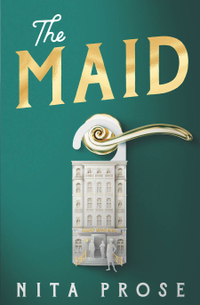 (opens in new tab)
Our best books 2022 round-up wouldn't be complete without this intriguing whodunnit. Molly the maid may be considered a nobody, but she is far from it. On discovering a dead body in the grand Regency hotel in which she works, everyone soon knows who Molly is, and many are quick to point the finger. But, this clever young woman soon works out; by connecting with others, you can achieve anything. A cozy crime thriller that's not only uplifting but also an emotional read too. One of the best mystery books on our list.
Read it because... With Florence Pugh set to play the role of Molly in a film adaptation, we think you'll be hearing a lot more about this crowd-pleasing book.
A line we love: "I am your maid. I know so much about you. But when it comes down to it: what is it that you know about me?"
2. A Terrible Kindness by Jo Browning Wroe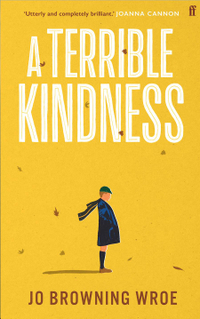 (opens in new tab)
The Aberfan Disaster holds an emotional place in the nation's memory for very good reason—it was a tragedy that cost a village its children. In this deeply moving novel, we meet 19-year-old William Lavery; a newly-qualified embalmer, who leaves his graduation party on an evening in October 1966 to drive through the night to the mining village, where a slag heap has fallen on Pantglas School. Browning Wroe recounts the inner journey that brought William to Aberfan.
Read It because... It's an impressive novel of healing and hope, and we were utterly consumed by it.
A line we love: "What you did here, that terrible job, made unbearable moments bearable. And in my experience, that is what happens. When we go through impossible things someone, or something, will help if we let them."
3. The Swimmers by Julie Otsuka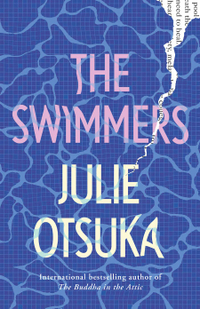 (opens in new tab)
Haunting, ironic, and poetic in its resonance, this slender volume is a must-read. It opens with brilliant observational detail on Alice's community of swimmers—the characters, the quirks, the inner thoughts, and a pool event that presages what is happening to Alice. Otsuka switches to a gentle meditation on memory, grief, and love, as Alice transitions into a care home. As she surrenders her identity as well as her independence, there are vivid flashbacks and incredibly tender mother-daughter scenes.
Read it because... It's beautifully written. You don't want to miss this wry and poignant exploration of loss.
A line we love: "One of us goes over her goals for the month while swimming her laps: diversify portfolio, stop snacking, make ripples, leave Doug."
4. The Herd by Emily Edwards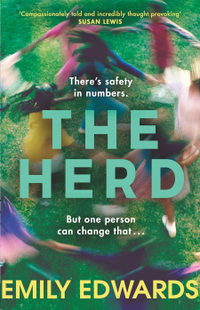 (opens in new tab)
It's difficult not to have an opinion on whether your child, or any child, should be vaccinated. But nothing in life is black or white, as this very timely novel shows. When best friends Elizabeth and Bryony have children, they know they may bring them up differently, for they themselves are polar opposites. But little do they know just how divided they'll be when it comes to vaccination, and how one small lie can lead to devastating consequences.
Read it because... It is controversial, addictive, and clever, and the characters are so multi-layered and complex they are wholly believable.
A line we love: "There's risk inherent in every decision we make, in everything we do."
5. Again, Rachel by Marian Keyes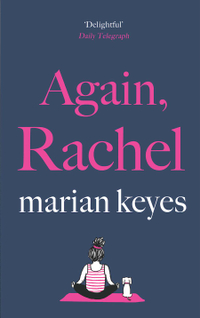 (opens in new tab)
In this sequel to bestselling Rachel's Holiday, Keyes has moved the characters forward 25 years. This time, Rachel is a counselor, not the patient at the Cloisters. Her life is on an even keel but will the reappearance of Luke disrupt everything? Assured, wise and witty with superb observational detail, the characters and dialogue are so on point that reading Marian Keyes is like being cradled in safe arms.
Read it because... Keyes fans won't be disappointed and this is destined to be as successful as its forerunner.
A line we love: "It was almost a surprise how strongly I felt because until recently our relationship had been like an incomplete patchwork blanket—lots of different positives which, taken all together, didn't quite create a whole."
6. The Dictator's Wife by Freya Berry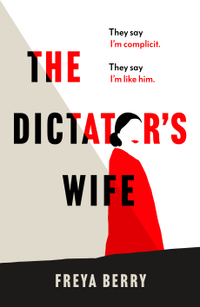 (opens in new tab)
The Dictator's Wife is the debut novel by 29-year-old Freya Berry and tells the story of a young London lawyer who becomes embroiled in the case of toppled dictator Constantin—and his surviving wife who stands trial for his crimes. As the case unfolds, Laura is drawn into Marija's dark web of glamour and deceit—but all is not what it seems. Berry observed the behavior of the world's dictators and strongmen and their wives in order to research the story, paying close attention to Melania Trump while reporting on the 2016 election. The result is an engrossing and thought-provoking read that's set to be one of the most exciting novels of 2022, with a gut-wrenching conclusion that will stay with readers long after the last page.
Read it because... As well as being a pacy thriller, The Dictator's Wife has real depth and offers a shrewd social commentary on the women behind the evilest of men.
A line we love: "I know you would like to hate me. I will not stop you. History is written by the victors, after all, and these are always men."
7. When We Were Birds by Ayanna Lloyd Banwo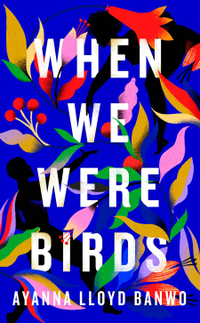 (opens in new tab)
In this accomplished, mesmerizing debut novel set in the backstreets of Trinidad, we meet down-on-his-luck Emmanuel Darwin who has left home to work in a new city as a gravedigger, whilst in a house on a hill near this same city Yehide's mother is dying. Both have been taught that death is an illusion. How then are any of us to grieve for those we love and see no more?
Read it because... The passion and unflinching honesty with which Emmanuel and Yehide explore this question is unforgettable.
A line we love: "You were never the smartest child, but even you should know that when a dead woman offers you a cigarette, the polite thing to do would be to take it. Especially when that dead woman is your mother."
8. Reputation by Sarah Vaughan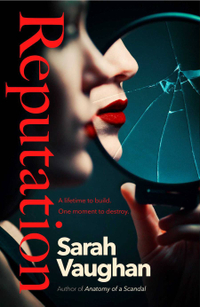 (opens in new tab)
From the bestselling author of Anatomy Of A Scandal comes another part-courtroom drama, part-thriller you'll be hard-pressed to put down. Emma Webster is a respectable MP, but the sacrifices she's had to make and is still making, weighs heavily on her, and her daughter Flora. When a man is found dead in Emma's home, her life is thrust into the spotlight, and she knows one false move could bring everything down, including her reputation.
Read it because... It's a thought-provoking look at what it really means to be in the public eye, and the sometimes shocking pressures women face. Tightly-plotted and very clever, it's a fascinating read and one of the best thriller books on this best books 2022 list.
A line we love: "Her mum had no idea what it was like to be a teenager these days. A throwaway comment, a joke that had an edge, was like a stroke of a single match—and before you knew it your whole life was in flames."
---
9. Moonlight and the Pearler's Daughter by Lizzie Pook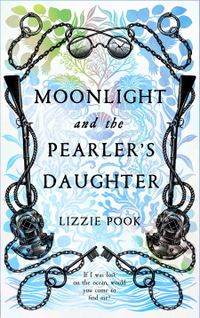 (opens in new tab)
It's hard to believe this immersive story is a debut. Set in Western Australia, amongst the dangerous 19th-century pearling industry, Elizabeth's beloved and eccentric Dad is missing, presumed dead. Stopping at nothing to find the truth, Elizabeth begins her quest to find him in this transporting read that will hold you in its grip from the first to the very last page, as the suspense (and suspects) build.
Read it because... It is meticulously researched, written with sensitivity and heart, and we defy you not to fall in love with it and the feisty, headstrong Elizabeth.
A line we love: "I'm merely strong in my beliefs... And I do not believe I should be held back or act any differently because I am a woman."
10. Lessons In Chemistry by Bonnie Garmus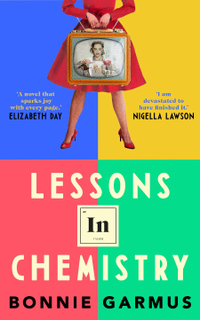 (opens in new tab)
Never will you meet such an uncompromising character as Elizabeth Zott. A chemist working at the Hastings Institute in the 1960s, she is used to men not taking her seriously. So, when she finds herself the star of a beloved cooking show, Supper at Six, she doesn't talk down to the women watching. In fact, Elizabeth has a very unique approach that strikes a chord with the 'housewives', and in doing so dares them, and those around her, to change the status quo.
Read it because... Not only is Elizabeth an unforgettable character, so too are her adorable dog Six Thirty and daughter, Mad. This is a truly unique book with some great life lessons, which is why it had to be on our best books 2022 list.
A line we love: "'Feeling like one doesn't fit is a horrible feeling,' she continued, unruffled. 'Humans naturally want to belong—it's part of our biology. But our society makes us feel that we're never good enough to belong.'"
11. The House With The Golden Door by Elodie Harper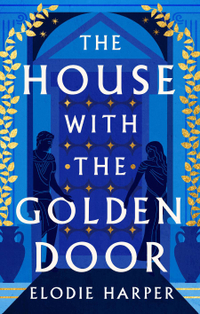 (opens in new tab)
Following the success of The Wolf Den (one of the best books of 2021), we are excited to see what's in store next for our clever heroine, Amara. She may have escaped Pompeii's most notorious brothel, Lupanar, but now she depends on the affections of her patron who she barely knows, and pursued by the man who once owned her. Dreaming of the friends she left behind at the wolf den, we are once again reminded of these fascinating women whose lives have long been overlooked, and the way in which they build relationships in a perilous existence.
Read it because... You loved The Wolf Den and can't wait to see what happens to Amara next.
A line we love: "'Those who are born free,' he says, 'they talk in front of slaves as if we have no ears, as if we are fools. But we hear everything, we see everything, and we remember.'"
12. The Impulse Purchase by Veronica Henry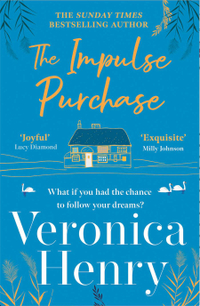 (opens in new tab)
The bestselling author of the much-loved Beach Hut series, and some of the best romance books of the last few years, is back with a gorgeous standalone novel that's about women taking the reins. The Impulse Purchase sees three generations of women—Cherry, Maggie, and Rose—all at a crossroads in their lives in one way or another when they take over the running of a pub in Somerset. Cherry, the grandmother, has received an inheritance and, after putting her husband and family first for years, is finally ready for her turn in the spotlight.
Read it because... There are delicious foodie moments, strong, relatable characters and it's a story of hope for the future.
A line we love: "You used to say it was one of the places you felt happiest. Maybe that was the cider talking?! It was magic though. We didn't have a care in the world, did we?"
13. The House of Fortune by Jessie Burton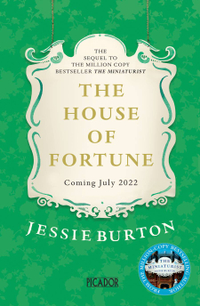 (opens in new tab)
It was an exciting moment here at Woman&Home when we heard that Jessie Burton had written a sequel to her 2014 hit book The Miniaturist. The bestselling book, later made into a TV series starring Anna Taylor-Joy, was Burton's debut novel, inspired by Petronella Portman's dolls house on display at the Rijksmuseum in Amsterdam. The House of Fortune is set eighteen years later on Thea Brandt's 18th birthday. Aunt Nella, determined to save her family—who are selling their furniture in order to eat—hopes to find Thea a husband who might guarantee their future. When invited to an exclusive ball, they hope their fortunes may turn around, but with their fates still unclear, and Nella feeling a strange prickling sensation on the back of her neck, she wonders if the miniaturist has returned for her.
Read it because... As wonderful as it is to be reunited with Nella and Otto, it is the wonderful, spirited character of Thea that Burton fans will be mesmerized by. An absolute joy, and well-deserving of a place on our best books 2022 round-up.
A line we love: "He has come for her, the chief set-painter of the Schouwburg, and like a falcon to his wrist, Thea flies to the sight of her love."
Books Editor - Woman&Home
It's safe to say, woman&home's Books Editor, Zoe West has read a LOT of books.
As an avid young bookworm obsessed with the adventures of The Magic Faraway Tree and the misadventures of red-haired orphan, Anne Shirley, Zoe never lost her love of reading - and the fact she now gets to do it as her job is a constant source of wonderment for her.
When Zoe isn't reading she is interviewing authors, hosting live events where she gets all the gossip, and seeking out exciting new writers she can't wait to tell her readers about.