The Best Personal Shopping On The High Street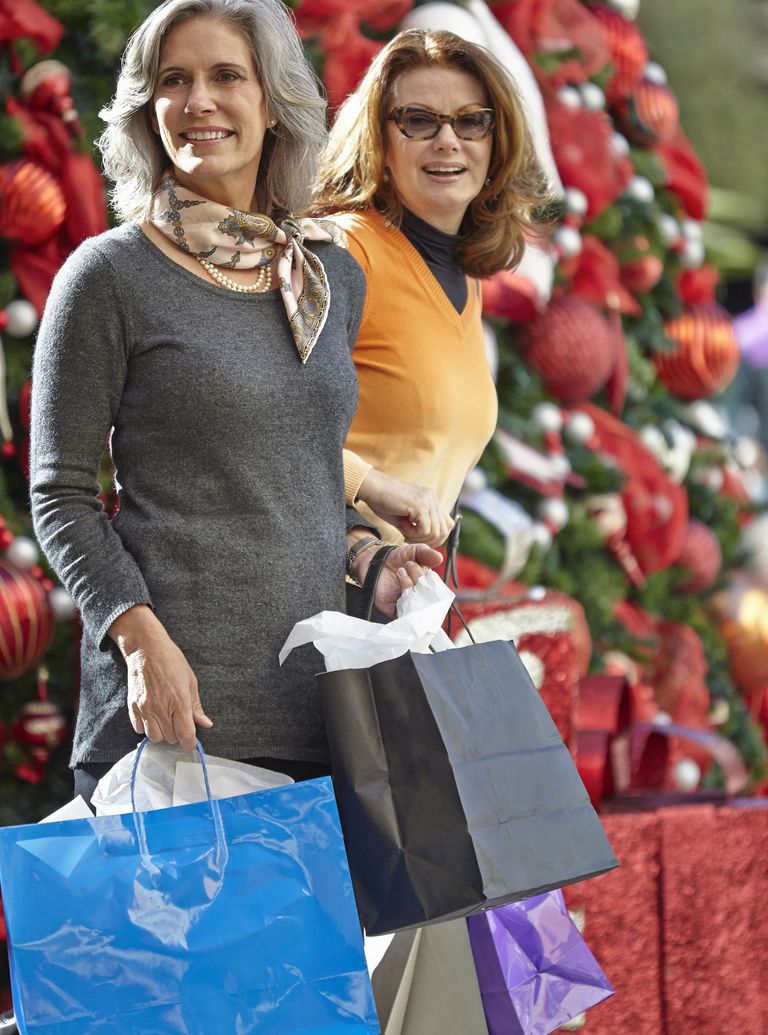 For many of us, shopping during the festive season can be an incredibly stressful task! You bustle through the crowded shops trying to hunt down presents for your relatives, but you're frequently left disappointed when you can't find anything they'll like. Then more tension builds when you can't pinpoint that party dress that you've been lusting after for weeks.
Many big retailers offer a solution to your retail nightmares - personal shopping services. These incredibly helpful programmes take the stress out of shopping by offering a luxurious suite for you to relax in whilst the expert shoppers do all the hard work for you. Many of these services are actually free, plus they're specifically tailored to your shopping needs - whether you're looking for pieces for yourself or gifts for other people.
Read on for a rundown of the best personal shopping services and what each of them includes.
Debenhams
You'll get a free personal shopper if you book an appointment online and this service is offered in 88 stores nationwide - so you there should be one nearby wherever you are in the country. This free personal shopping service by Debenhams is great if you're looking for an outfit for yourself or if you need advice on a gift for a loved one, as the personal shoppers will offer shopping and styling tips. When you arrive, they'll greet you and take you to your own private suite, where you'll be offered a complimentary drink and can browse a selection of magazines for inspiration.
Topshop
The Topshop personal shopping service is free and offered in selected stores nationwide, with one-on-one style advice as well as access to the latest arrivals. You'll be welcomed to your own private dressing suite, and there's a variety of appointments to choose from based on your fashion needs - whether you need to find a flawless party outfit or are looking to overhaul your wardrobe. Their expert shoppers will help you find the perfect fit and show you how to style different pieces and you can even choose your stylist from a selection online. Appointments can be made at www.topshop.com.
Selfridges
Located in the Oxford Street store, the Selfridges personal shopping service specialises in being a discreet and exclusive service that is tailored to the needs of each customer. Their team of consultants will carefully select products specific to your requests, while you sit back and relax in the luxurious private shopping lounge. The personal shopping team have a range of style experts each specialising in different areas and you'll always be matched with a consultant that is the best fit for your shopping needs. Each appointment lasts for two hours and can be booked by calling 0207 318 3536.
Reiss
The Reiss personal shopping service at Regent Street is also free with no minimum spend. It offers potential alterations on clothes and can help source previous season and hard-to-find pieces, also arranging the delivery of your purchases. The personal shopping suite has its own floor and you'll be offered a drink during your visit.
John Lewis
John Lewis offer three different styling services to help your shopping needs and they have trained personal stylists on hand to help you with your clothing queries. The three services vary depending on how much time you have to spare and you can book these appointments online or in store.
The Style Express service is 60 minutes and it's free for customers - it's perfect if you're looking for a certain outfit, rather than a wardrobe overhaul.
The Style Experience service helps you explore the latest trends and teaches you how to work them into your wardrobe - you're also offered a drink while stylists select clothes for you. This service is 2 hours long and is also completely free.
The final service offered by John Lewis is a Style Profile which learns all about your unique style personality and advises you which styles, cuts and fabrics suit your proportions and analyses which colours suits you the most. This service is 1 hour and costs £125, but can be claimed back against fashion purchases over £500 when booked with Style Express or Style Experience.