This is why people in their mid-life are having less sex than before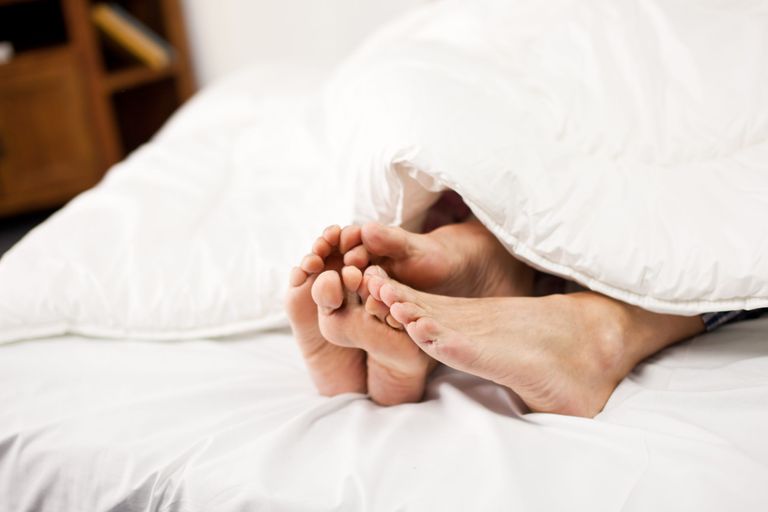 A new national survey has found that British people are having less sex than in recent years - and the most affected? The so-called 'sandwich generation'.
The findings, published in the British Medical Journal, reported that nearly a third of men and women had not had sex in the past month.
And it seems that people in their midlife are among those having the least sex - with less than half of people aged between 16 and 44 having sex at least once a week.
The results were gathered from 34,000 responses to the British National Survey of Sexual Attitudes and Lifestyles, which has also collected data in the years 1991, 2001, and 2012.
MORE:A no nonsense guide to normal vaginas
It also found that the British public appear to be having less sex than ever before, with the amount of people reporting to have had no sex in the past month having increased from 23% to 29.3%, for women.
Among 35-44 year olds - those in and nearing their mid-life - there has also been a drop over the years; with the average number of times women have had sex in the past month falling from four to two. For men, the number has also dropped from four to three.
According to lead researcher on the survey, Professor Kaye Wellings, the now hectic demands on our lives could well be to blame for the decline in the British public's intimate time.
She referenced the "sheer pace of modern life", which will likely come as little surprise, with 101 things on many of our to-do lists these days.
Professor Kaye also noted that the biggest drop has come for people in their mid-life.
She said, "It is interesting that those most affected are in their mid-life - the so-called 'sandwich' generation. These are men and women who are often juggling work, childcare and responsibilities to parents who are getting older."
But the fact that men and women of the UK may be having less sex - or at least, telling people they are - shouldn't be a concern, if you are happy with the way you spend your private time.
Professor Kaye Wellings explained, "What is important to wellbeing is not how often people have sex but whether it matters to them."
She also confessed that the findings may be reassuring for people who believe they are 'not having enough' sex.
"Most people believe that others have more regular sex than they do themselves. Many people are likely to find it reassuring that they are not out of line."
And we couldn't agree more - there's no need to worry about your sex life unless you're unhappy with it. And if you're looking for ways to spice up your sex life, take a look at these tips for working through any issues.
Of course, keeping an open communication with your partner can also help to make the world of difference too.