Best lazy sex positions that offer plenty of pleasure—without any tricky moves
These lazy sex positions were selected by sex experts with female pleasure front of mind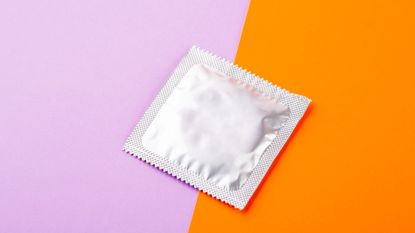 (Image credit: Getty Images)
After a long, hard day sometimes the last thing you want to do is 'Reverse Cowgirl'—which is why lazy sex positions are the way to go. While there's a time and a place for getting twisty, bendy, and trying out some new moves, it's good to know that, when your energy is low, you can rely on these easy sex positions.
There are simple modifications on trusted missionary and doggy styles, as well as advice on how to make spooning that little bit more relaxing. While the best vibrator may have you climaxing in no time, these failsafe sex positions will boost intimacy with your partner, with slow and steady moves that bring you closer together. If you do have high levels of energy to burn off, you can also find inspiration in our round-up of the best sex positions for women overall. For everyone else, we asked sex experts for their advice on the best lazy sex positions to try, why they're great for female pleasure, and how to make them even sexier.
7 lazy sex positions that require very little effort
If you're wondering how to have an orgasm after a long day at work or if things have been a bit stressful—we've compiled the best sex positions to try out with your partner. Our sex experts give their advice on how to reach a satisfying climax—even if you're feeling really lazy. These lazy sex positions were selected with female pleasure in mind so you can prioritize your own orgasm.
1. Classic missionary
How to do it: This one is a classic, so we had to include it. You'll probably know the drill—lie on your back with your partner on top and facing you. Easy!
Why it's great: While missionary has a reputation for being a tad on the dull side, it really is one of the best sex positions if you want something simple that still feels oh-so-good. To ramp up the pleasure, try adjusting your leg positioning, wrapping them around your partner's waist, or bringing one leg on top of their shoulder for more intense clitoral stimulation.
Make it sexier: Try the closed missionary sex position for more clitoral stimulation, or add some accessories to make it even hotter. "Using a blindfold in missionary position deprives you of your sight and amplifies your other senses," says Dr Andrea Pennington, author of The Orgasm Prescription For Women. "This can give you an even greater, more powerful orgasm."
2. The lazy rear
How to do it: As the name suggests, this is a pretty effortless one to enjoy. "The receiver faces the bed while the giver partner penetrates her from behind, lying on her back," says Barbara Santini, a psychologist, and sex and relationship adviser at dimepiecela.com. "It resembles the classic spooning position, but partners face different directions." Cozy.
Why it's great: Thanks to the force of gravity, this requires little effort from either of you and will bring heaps of pleasure, while serving up some serious levels of intimacy. What's more, with this position, Santini notes, "the woman is in control". We like to hear it.
Make it sexier: To ramp things up to climax, you'll need to tweak your position slightly. "It might be beneficial for the woman to slightly raise the hips," adds Santini. You could also try some female masturbation techniques for clitoral stimulation at the same time.
3. Lazy spooning
How to do it: Lay down with your partner slotted in behind you as if you're about to cuddle, then your partner will enter from behind, You can also experiment with leg positioning to find a spot that feels particularly pleasurable.
Why it's great: "This position concentrates on stimulating the front part of the vagina or anus, where the most sensitive nerves are located," explains Santini. "It also creates a tighter vagina and rectum fit, providing more stimulation to the woman."
What's more, this is one of the best moves to try while pregnant, particularly in the last trimester, because it's doesn't involve much movement and has your partner doing most of the work so you can reposition yourself into a spot that's comfortable for you. "Spooning is great for navigating around a bump," notes Kate Moyle, sex and relationships expert at LELO.
Make it sexier: Introduce your best sex toy into the mix for extra clitoral stimulation. While you can start your spooning session at any point, and then add it in, it's better to be prepared. "It's sexier to make sure you have the vibrator easily in reach so that you don't have to scrabble around for it and interrupt your enjoyment," says Moyle.
"A finger vibrator can be especially helpful if you're using lube. There's nothing more distracting than someone losing their grip or slipping just as you edge towards orgasm." This is also the perfect time for your partner to whisper some not-so-sweet nothings into your ear—if you're a fan of sex stories.
4. The tangle
How to do it: This one sounds a little complicated, but it's actually pretty straightforward. "With this position, both partners face each other while lying on their sides, with legs placed in a scissor-like position," says Santini. "The giver moves their waist up and down."
Why it's great: It's all about the grinding. "The circular movement provides enhanced stimulation," explains Santini. You'll both be reaching a climax in no time...
Make it sexier: "Women can enjoy this position more if men rub the pelvic bone for more stimulation," adds Santini. This could also be a good opportunity to check out the best lube if you suffer from sensitive skin.
5. Overboard on bed
How to do it: The great thing about this move is that it is bed or sofa-based. So, if you're feeling in the mood while watching your favorite movie, then it could be one to try. "This position is similar to the doggy style," says Santini. "However, the receiver leans on the bed or couch edge for support, while the giver penetrates from behind."
Why it's great: If you've always found doggy less than comfortable, this quick tweak could make all the difference. "Partners can enjoy deeper penetration with this position and easy access to the female's G-spot," explains Santini. "It feels more comfortable as a woman has better support." And you don't have to move far from the TV to access it...
Make it sexier: To experiment with this one further you could take it to a nearby chair. "Use a strong one from the kitchen with medium back, or a low-backed armchair," suggests Santini. "The receiver bends at the waist in a doggy position, leaning towards the chair. The giver penetrates the receiver from behind, standing between her legs. The chair offers the receiver support for optimal mobility as they sway back and forth."
6. Spoon facing
How to do it: While in the missionary position, roll onto your side so your partner is facing you. You can both bend your arms, resting on your elbows to support your upper bodies.
Why it's great: This position encourages slower, quieter thrusts. "If anyone were to interrupt you it would look like you're just having a cuddle under the covers," says Annabelle Knight, sex and relationship expert Lovehoney sex and relationship. Great if you've got kids or guests on the house. Plus, the skin-on-skin and eye-to-eye contact create even more intimacy.
Make it sexier: Experiment with your leg positioning, wrap your outside leg around your partner's waist, or prop it up on your opposite shin for more intensity. "Spooning is the perfect position for slow and gentle sex," says Moyle. She points out that by adding in clitoral stimulation, you increase your chances of having a blended orgasm, which is where you have a G-Spot and clitoral orgasm at the same time or just after each other. And the beauty is, you'll be wrapped in your partner's arms when that happens.
7. Throwback
How to do it: Last but not least is this climax-promising modified missionary. "The receiving partner lies on their back with the legs opened and bent knees," says Santini. "The giver penetrates the receiver while standing or kneeling."
Why it's great: "Women get the most pleasure out of the good-old missionary," notes Santini. "But, with this new version, the closeness and intimacy of the partner's weight on them at the correct angle will lead to them experiencing explosive orgasms."
Make it sexier: Let your partner do all the hard work while you sit back and relax. "The giver can easily increase the speed or change the rhythm," adds Santini. Want to take things even further? Why not give tantric sex a go with your other half, for a prolonged experience of intense pleasure, rather than a quick-fire orgasm.
---
w&h thanks Dr Andrea Pennington (opens in new tab), author of The Orgasm Prescription For Women, Barbara Santini (opens in new tab), psychologist, and sex and relationship adviser, Kate Moyle, sex and relationships expert at LELO (opens in new tab), and Annabelle Knight (opens in new tab), sex and relationship expert at Lovehoney for their time and expertise.
Lauren is a freelance writer and editor with more than six years of digital and magazine experience. In addition to Womanandhome.com she has penned news and features for titles including Women's Health, The Telegraph, Stylist, Dazed, Grazia, The Sun's Fabulous, Yahoo Style UK and Get The Gloss.
While Lauren specializes in covering wellness topics—ranging from nutrition and fitness, to health conditions and mental wellbeing—she has written across a diverse range of lifestyle topics, including beauty and travel. Career highlights so far include: luxury spa-hopping in Spain, interviewing Heidi Klum and joining an £18k-a-year London gym.