Missionary sex position: 7 variations to put fun back into the classic move
The missionary sex position is popular for a reason, with so many benefits, but these variations can make it so much better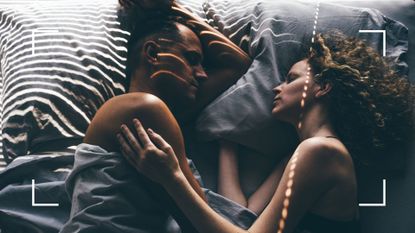 (Image credit: Getty Images)
woman&home newsletter
Sign up to our free daily email for the latest royal and entertainment news, interesting opinion, expert advice on styling and beauty trends, and no-nonsense guides to the health and wellness questions you want answered.
Thank you for signing up to Woman & Home. You will receive a verification email shortly.
There was a problem. Please refresh the page and try again.
The missionary sex position is the most popular move for a reason: it's easy to do, feels great for everyone, and is super intimate. While there's nothing wrong with keeping things classic, some missionary variations are perfect for spicing things up.
Missionary gives the impression of familiarity, so-called 'vanilla' sex that's not too adventurous. Yet this is the most talked about, known and physically enjoyed position of all, says Anna Richards, sex expert and pleasure positivity educator. "Often a favourite for women and couples for its intimacy, physical ease and sexual connection it can offer, it's guaranteed to be one of your regular positions."
So, if you're looking to learn how to make missionary sex better, spice things up in the bedroom, and add to your list of best sex positions, we've got you covered with new variations to try and tips from Richards, who is also the co-founder of Frolicme.com.
Best variations on the missionary sex position
1. Legs up
This is the easiest adjustment to make when it comes to the missionary position, says Richards. "Lift your legs and rest them against your partner's shoulders, either on each side of their head or both on one side. This will allow for much deeper penetration while still keeping the heat of watching your partner's face as you build up your pleasure."
It's a small change that improves the position for both partners though, she explains. "Your partner can also help you control your leg lifts too as they build rhythm into their sexy thrusts."
2. The closed missionary sex position
The closed missionary sex position is ideal for those who enjoy clitoral and G-spot stimulation at the same time to reach a blended orgasm. As the receiving partner's legs are pushed together during the move, as tightly or loosely as they like, it helps build friction around the top of the vulva as well as around the G-spot during penetration.
Given the tighter feeling of closed missionary, you'll want to use plenty of lubricant.
3. Mounted missionary
This is the closest variation to the classic missionary sex position we have on the list. "Place a soft pillow or cushion under the hips of the receiving partner to change the angle of penetration and allow for more access to clitoral stimulation," says Richards. "You can also incorporate a clitoral vibrator to really intensify the move with some sexy pulsating vibes to send your lover over the edge."
If you don't have a toy handy though, you can still enjoy this position, she says. "Add in some grinding motions as you move yourself against your partner's pelvis."
4. The spork
While the spork sex position is more of a side-entry move than a front-on position, it's very similar to missionary sex and the penetrating partner still moves on top.
To do this move, one partner lies on their back while the other moves their body at a 90-degree angle between their legs, positioning themselves somewhere in between cuddling the receiving partner and lying on top of them.
For those who love a relaxed sex position, sex during the night or early in the morning, it's a real winner. Neither partner has to move all that much and it's easily adjustable to prevent any aches and pains from uncomfortable angles.
5. The anvil
The anvil is somewhat similar to others like the flying eagle sex position, with a little more grinding on the menu. "This variation of missionary involves lifting and bending your receiving partner's leg up while their other leg is flattened alongside your own," says Richards. "From here, you can enjoy some hot thrusts while you adjust your body to enjoy the stimulating sensations against your pubic bone."
But don't expect to always get this one right on the first go. "It may just take a little adjusting of your legs to really feel the heat," she says.
6. The sniper
The sniper sex position is one of the best oral sex positions out there as it has all the benefits of missionary sex while focusing almost entirely on the receiving partner and the most sensitive pleasure zones: the G-spot and clitoris.
To do this move, the person performing lies in a prone position on their stomach with their legs stretched out behind them as a sniper lying down would, hence the name. Their arms should be positioned in a triangle over the receiver's pelvis and vulva to allow for plenty of precise tongue-to-clitoris accuracy. The receiver can roll their legs toward their chest to allow for more G-spot stimulation or have them pushed to the side slightly for even better clitoris stimulation.
7. With vibrators
Your best vibrator can add something truly special to penetrative missionary sex but you might find that using your favourite on its own while holding some intense eye contact with your partner is all you need.
This is a great missionary sex position alternative for those who want to keep intimacy at the forefront of sex as both partners will need to both verbally and non-verbally communicate about what feels good and what could be better. Equally, this move is predominantly about the pleasure of the receiving partner so it's a great one to try for anyone looking to explore some light domination and teasing.
How to improve missionary sex
Don't forget to kiss: Sometimes we can become so distracted with all the bells and whistles of spicing up our sex lives that we can forget the basics. Kissing is one of the most effective ways to become more aroused in the moment, research from the University of Oxford shows.
Explore other erogenous zones: "Increase the personal connection with your lover and bring them closer to you," suggests Richards. "Let them feel you exploring their body and wanting to enjoy as much of them as you can while keeping skin-to-skin contact."
Bring out the sex toys: As suggested, finding your pick of the best sex toys can really help you dial up the pleasure when it comes to missionary sex. Don't be afraid to try something new, whether it's a wand vibrator for the receiving partner or one of the best sex toys for couples, it can make a world of difference.
Dirty talk: Much like how learning how to sext can improve foreplay, dirty talk can improve your connection in the bedroom. Talk about what you're enjoying in the moment, what you want to happen next, and any fantasies you have.
Move location: If you find yourself having sex in the bedroom 10 times out of 10, it could be worth exploring other locations in your home - if you have the privacy to do so. Missionary works just as well on the sofa and on the floor as it does on a bed.
Sign up to our free daily email for the latest royal and entertainment news, interesting opinion, expert advice on styling and beauty trends, and no-nonsense guides to the health and wellness questions you want answered.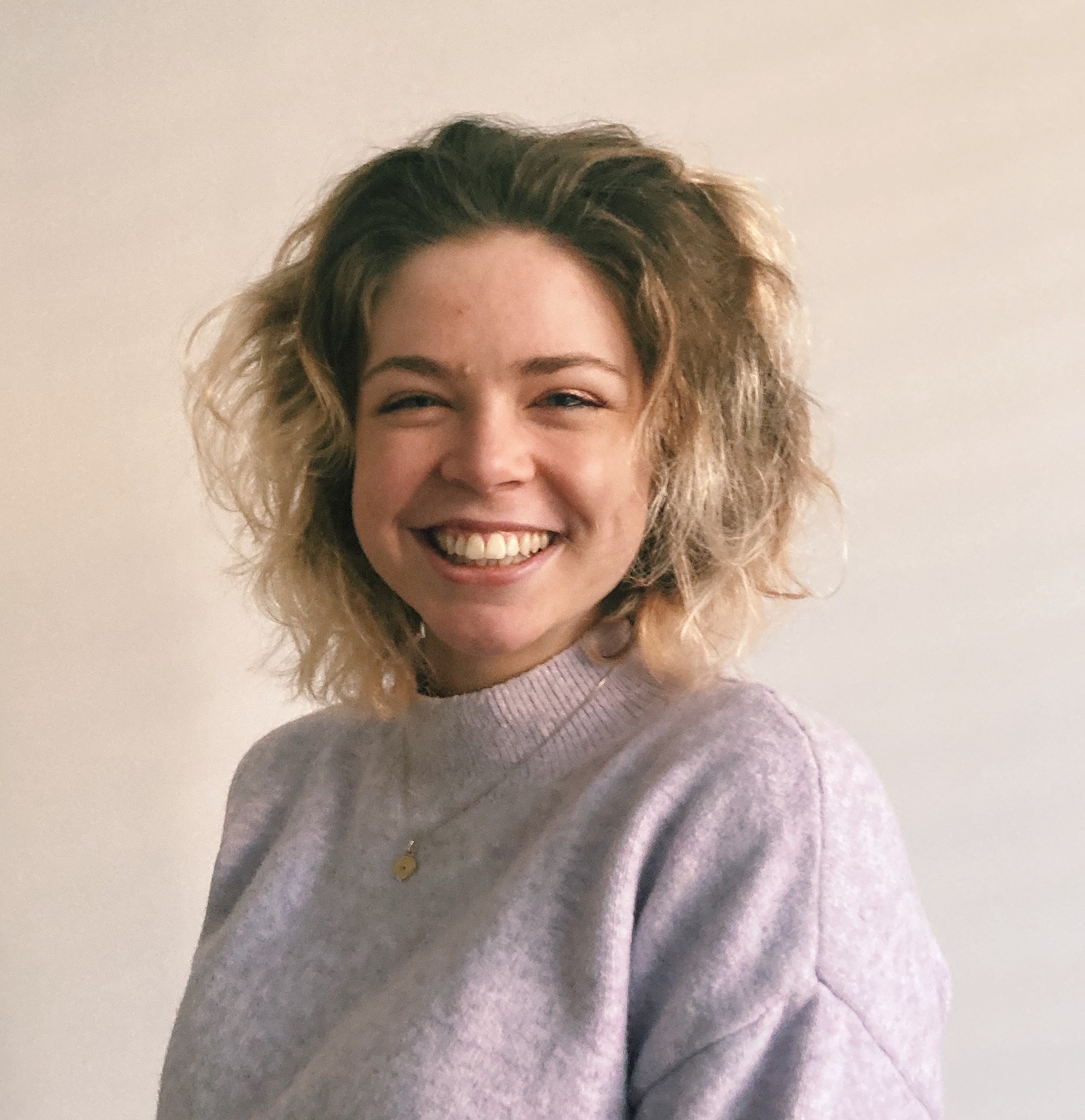 A digital health journalist with over six years of experience writing and editing for UK publications, Grace has covered the world of health and wellbeing extensively for Cosmopolitan, The i Paper and more.
She started her career writing about the complexities of sex and relationships, before combining personal hobbies with professional and writing about fitness. Everything from the best protein powder to sleep technology, the latest health trend to nutrition essentials, Grace has a huge spectrum of interests in the wellness sphere. Having reported on the coronavirus pandemic since the very first swab, she now also counts public health among them.